#16: This newsletter is free, so maybe it's "very mediocre"?
To all the Singaporeans getting this, hope you had a good National Day (whether you're in Singapore or not). I was expecting another cringey show this year—mosquito clappy dance, anyone?—but it was actually really nice this year!
---
Ministerial salaries in the spotlight, again
This is always an issue. Singapore's ministers are some of the highest paid, if not the highest paid, in the world. Recently, a 70-year-old asked Emeritus Senior Minister Goh Chok Tong if Singapore could cut ministerial salaries to pay for a pension fund for the elderly. Goh's response was blunt; he basically said that would be a bad idea because then top earners in the private sector won't want to go into politics and become office holders. "You are going to end up with very very mediocre people, who can't even earn a million dollars outside to be our Minister," he said.
In response to the collective "wah lau eh!" that went up among Singaporeans who've suddenly discovered we're pretty damn mediocre, Goh sought to clarify his stance, although it still doesn't seem to have moved very far from measuring one's worth according to one's pay packet: "When we look at abilities, competence and performance are reflected in a person's compensation (American term for salary)… Singaporeans know quality costs money—from durians to clothes to football players to military weapons."
(P.S. Goh also talked about Edwin Tong taking a pay cut of S$2 million to S$500,000 when he stopped being a senior counsel to become a senior minister of state, but this document would suggest he's paid more—like, quite a lot more—than Goh says he is. Note: the government did not accept the recommendation in this report to raise the salaries, but it's still a ton of $$$.)
NS woes
And since we've mentioned football players… Poor Ben Davis doesn't seem to be making any headway so far in getting a deferment to play football for Fulham FC. Minster for Defence Ng Eng Hen said in Parliament that there were no "valid grounds" to grant him deferment because there's "no commitment to serve Singapore or our national interests", even though you know and I know that if Ben became a big thing in football Singapore would definitely be making hay. Grace Fu, Minister for Culture, Community and Youth, also said that her ministry doesn't favour individual sports over team sports, but it seems as if she's referring to local teams, which won't help Ben much.
The Committee of Inquiry looking into the death of Dave Lee Han Xuan, who died two weeks after he was sent to hospital for heatstroke after a fast march, has come up with some preliminary findings. Among other things, they found that there was a failure to realise how severe Dave's condition was, and therefore a delayed evacuation. According to the defence minister, the relevant persons involved have been removed from command and could face military prosecution or criminal charges. Dave's mother hopes that the punishment will be "significant enough" to deter any such behaviour again, while The Online Citizen asks if fake accounts are going around on Facebook praising MINDEF for their response to this case.
In another NS story, it's a relief that Thai-born Koh Huan Yin will get another chance to get his Singaporean citizenship after his citizenship was revoked because he failed to take the Oath of Renunciation, Allegiance and Loyalty within a year of his 21st birthday (because he needed to take leave from NS). Fingers crossed for him!
On the cyberattack
Minister for Communications and Information S Iswaran said that the SingHealth cyberattack is likely the handiwork of attackers who are "usually state-linked". A study is now underway to look into delinking Internet surfing from parts of the healthcare system.
China and Singapore
This is a good read from Amy Qin in The New York Times on how China is making moves to expand its influence abroad among the Chinese diaspora; as a majority Chinese country, Singapore is one place they've got their eye on. The first reaction that lots of Anglophone Chinese Singaporeans (including myself) had was, "Er, I don't see how that's gonna work, I totally identify as Singaporean" but once I thought more deeply about it and talked to friends, I realised it was a mistake to assume that my experience is representative of all Chinese Singaporeans, and that resulted in this piece for Lowy Institute.
The Catholics and the death penalty
Pope Francis has declared that the death penalty is inadmissible in all cases and called on Catholics to work "with determination" towards worldwide abolition. The Roman Catholic Archdiocese in Singapore's statement makes it clear, though, that they aren't going to come out advocating for abolition any time soon.
He said what
Mountbatten MP Lim Biow Chuan said that his father's mental condition began to deteriorate after he gave up running his fruit stall and started staying at home. "So I told him why don't you take back the fruit stall, I will pay for your every month losses, because to me it is cheaper to pay for your every month losses than eventually pay for the dementia medical expenses." I get that he's talking about the benefits of staying active and there's something to be said for that, but this is not a substitute for dementia care (nor is it really proven that it can prevent dementia).
---
And now for a visual break
Wow, that's unfortunate. Spot the problem with this photo from the Crazy Rich Asians premiere in LA: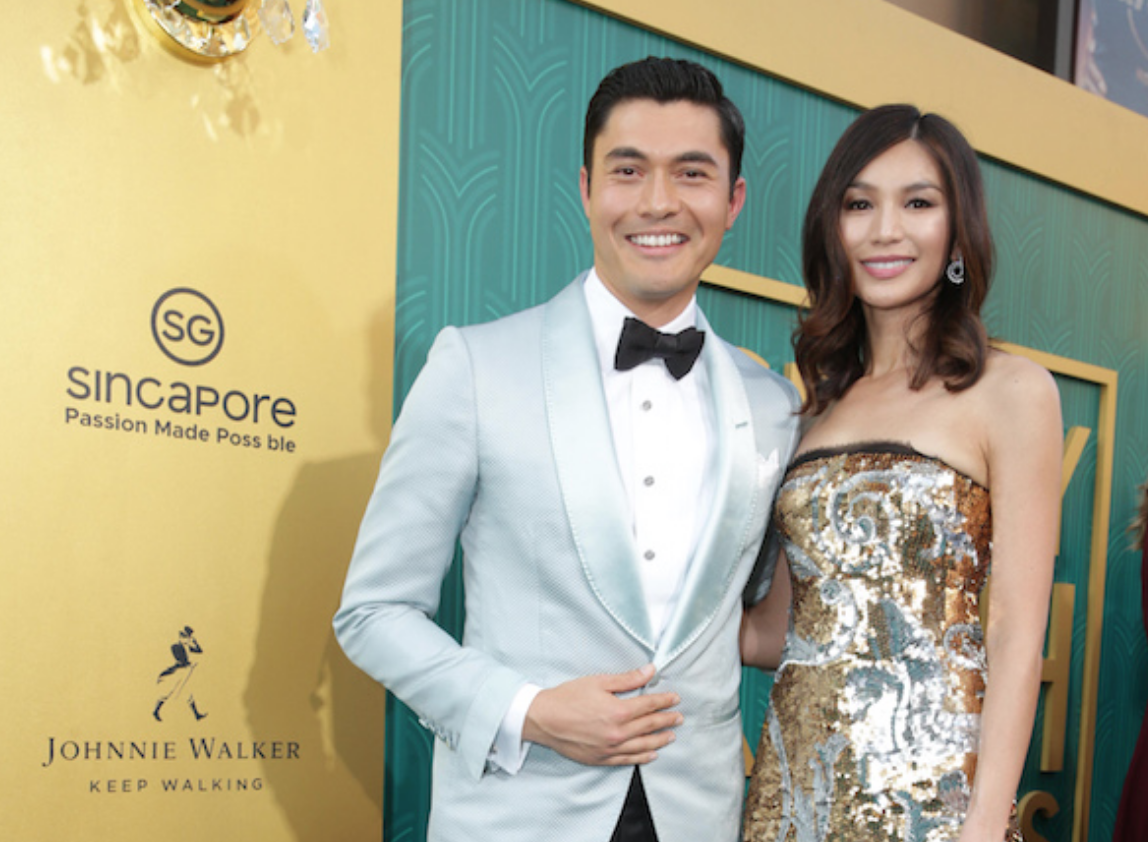 ---
Events and announcements
The T Project
Please keep supporting The T Project in their efforts to raise funds to renew the lease on the homeless shelter for transgender people in Singapore! It's all right if you can't afford to give anything right now, but please spread the word.
IndigNation's Queer Conference
The Queer Conference will take place on 18 and 19 August. Check out the line-up here! I'll be speaking at "Imagining a Queer Feminist Future" on the 18th and "Some Reassembly Required: Transgender Issues in Singapore" the next day.
Political Agenda
A little plug here: New Naratif will soon (read: tomorrow, barring technical issues #fingerscrossed) be publishing the first episode of our podcast Political Agenda, looking at Singaporean current affairs and issues. The RSS feed is here, although it's empty right now. But keep an eye on it! Our first episode is on Singaporean nationalism and National Day. (New Naratif also has a podcast on Southeast Asia, and that RSS feed is here.)
Bukit Brown: Triptych of the Unseen
Post-Museum will be exhibiting their latest work on Bukit Brown at the Substation from 21 August to 23 September. Entry is free from 12pm–8pm, Wednesdays to Sundays.
We, The Citizens Newsletter
Join the newsletter to receive the latest updates in your inbox.