Hello there! It's me, Kirsten. I run the We, The Citizens newsletter.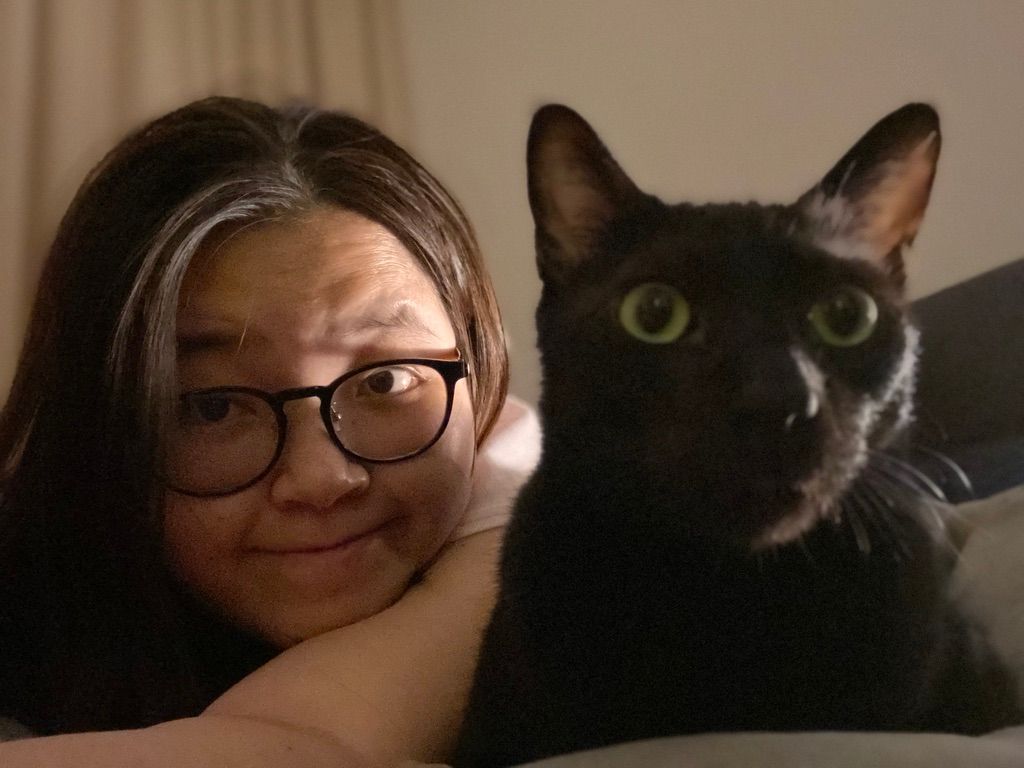 I'm a freelance journalist from Singapore. I've written or contributed to reports, features, and commentaries for a range of publications, including The New York Times, The Guardian, The Washington Post, Foreign Policy and Rest of World.
Nice things — apart from job satisfaction, that is — have come out of all this writing. In 2018, I received an Honourable Mention for the World Justice Project's Anthony Lewis Prize for Exceptional Rule of Law Journalism. The next year, I won a Human Rights Press Award for commentaries on freedom of expression in Singapore at a time when the government was pushing through problematic legislation to tackle "fake news".
If you'd like to see some of my writing, you can find them via my portfolio, or pick up a copy of my essay, The Silhouette of Oppression. I'm currently working on a book about Singapore politics and civil society — if you become a Milo Peng Funder, you'll be supporting this effort too.

I started We, The Citizens in 2018 because I wanted to show that there are tons of issues in Singapore that can be discussed through a human rights lens, and to demonstrate that there is a lot of civil society activity here.
I first worked on this newsletter as a hobby on top of my regular work. In 2020, I decided to return to freelancing full-time, and to dedicate more time and effort to building up We, The Citizens.
Right now, this newsletter has over 4,000 subscribers, of which over 400 are Milo Peng Funders. This support has allowed me to keep running it independently, while also having the time to work on my upcoming book and start things like the Kaya Toast Mini-Mentorship Initiative, which is my effort to create space for diverse voices and perspectives on Singapore.
Milo Peng Funders' support also allows me to keep contributing my time and energy to civil society activities. I've been an anti-death penalty activist since 2010, and am currently a member of the Transformative Justice Collective.
So... that's me!
With We, The Citizens, I cannot promise you "objective" or "neutral" journalism. My background, experiences, and politics inform how I see the world, and therefore how I write about it. This newsletter is definitely opinionated, but I strive to be fair, open, and transparent.
These are some of the questions that inform my approach to running this newsletter:
What would be useful to readers and subscribers?
How can I contribute to public discourse in Singapore?
What would be informative for people wanting to learn more about Singapore? How do I balance the need to be accessible to people newer to Singapore with details, depth, history, and (also very importantly) Singlish?
How can I create more space for discourse and marginalised perspectives?
How can I make people feel like they are part of a community, that we are also establishing connections and friendships? (Particularly during a pandemic that's been hard on everyone!)
I'm loving this experience of running We, The Citizens. A lot of it is experimental, as I try things out to see if they are of value to people. I'm open to feedback and comments — you can reply to any issue of the newsletter you receive in your inbox, or contact me here.
Does all this sound good to you? If so, join the We, The Citizens community!
---