#19: That awkward moment when you've never lived here but still have NS liabilities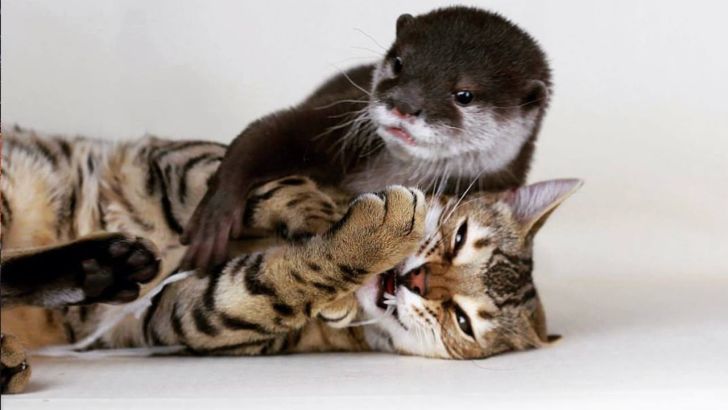 It's been an interesting week, capped with the news that organisations will no longer be able to engage in the indiscriminate collection of NRIC details from September next year—this has been a long time coming!
If you've been forwarded this newsletter, click here to subscribe to get updates sent to your inbox every Saturday morning. If you have any feedback (newsletter too long? too short? have a tip?), just hit reply!
---
Meeting Mahathir
I, along with a few other Singaporeans, got the opportunity to meet Malaysian Prime Minister Mahathir Mohamad this past week. I was surprised he sat with us for over an hour—we'd originally been told we would only have 40 minutes (which, yes, people have pointed out is still longer than the 30 minutes he spent with Singapore's PM Lee Hsien Loong). I was really curious to meet the man and observe him myself—I left the meeting with plenty of food for thought about politics and the struggle for democracy, which I of course stayed up till 3am writing about (personal compulsion? occupational hazard?)
Contrary to The Straits Times' report, Tan Wah Piow, PJ Thum, Jolovan Wham, Sonny Liew and I did not present ourselves as a collective. Wah Piow and Malaysian activist Hishammuddin Rais extended an invitation to Dr M to speak at a conference that they plan to organise, but that doesn't actually have anything to do with the rest of us. Just putting this here to clear up any misunderstanding!
Defaulting on NS
We learnt recently that Crazy Rich Asians author Kevin Kwan is wanted in Singapore for going AWOL and not doing his National Service. This past week, Ekawit Tangtrakarn plead guilty for defaulting on NS. Ekawit's a Thai citizen with a Singaporean mother, and she'd registered him for Singapore citizenship when he was one, but he was brought up in Thailand and even served in the Royal Thai Army. He lost his Singaporean citizenship in 2015 when he failed to take the Oath of Renunciation, Allegiance and Loyalty within 12 months of turning 21. Now he could potentially be jailed for nine weeks in Singapore.
Ekawit's case has triggered questions about NS, particularly for boys who might be eligible for more than one nationality. Many marriages in Singapore are between a citizen and a non-citizen, which increases the likelihood of the family moving away or raising their sons outside Singapore—yet the law says that one can only renounce one's citizenship at the age of 21, which means one has to either serve NS first, or default like Ekawit. Daniel Yap, who now lives in Finland with his family (including four sons who will have NS liabilities), writes about his concerns.
Politics and power
In this paywalled op-ed, ST Editor-at-Large Han Fook Kwang observes that the ground seems to be souring against the PAP, and argues that they need to do a better job at "explaining to and persuading the people". I'm not sure that I agree with this—it seems the same ol' same ol' excuse that the problem is not an issue with the fundamentals, but just a question of more effective PR to persuade the people. But perhaps it is time to question the fundamentals, like the myths and assumptions that underpin our attitudes towards inequality and poverty? Rice Media, for instance, argues that Singapore's adherence to "pragmatism" is really just dressed up elitism.
Channel NewsAsia also published their interview with Education Minister Ong Ye Kung this past week, in which he doesn't just talk about the upcoming election, but also his first election in 2011, which resulted in defeat when the Workers' Party won Aljunied GRC. It's a little hard to really sympathise with that, though, since he was then promptly shifted to another GRC in the next election and got into Parliament with minimal fuss. Compared to the the opposition politicians and activists I know who have run into far more obstacles, I read Ong's recounting of his experience to the accompaniment of a rather small violin.
The HDB flats you lease/own
The question over whether Singaporeans actually own their HDB flats (or are mere tenants) is still high on the agenda. Indranee Rajah, a minister in the Prime Minister's Office, assures Singaporeans that they definitely own the flats, since they can profit from the sale. TODAY has done a deeper dive into the issue, speaking to Singaporeans who are worried that the value of their flats will continue to dive as less and less time is left on the lease.
Investigations
Architect Tay Kheng Soon was called in for a chat by the police this past week because of a conversation on Facebook that grew a little heated. He'd written about the Armenian Genocide Memorial, which someone took issue with as that person felt it unfairly singled out Muslims as perpetrators of genocide. Someone (unclear if it's the same or a different someone) apparently made a police report. 😒 And the police actually decided to take the report seriously and investigate it. 😒😒😒
Don't say I never share ah…
Kenneth Paul Tan's latest book, Singapore: Identity, Brand, Power, has been published. The publisher is also making it free to download until the end of the year: you can get it here. I haven't had the chance to read it yet myself, but have my copy saved!
---
And now for a visual break…
This otter and Bengal cat are friends! I'm happy now.
---
Events and announcements
Heritage
A Complex Mission opens today, allowing visitors to bring downloadable mission cards to Golden Mile Complex and People's Park Complex to explore the space. You can download the mission cards here. But that's not all: you can also enjoy this video by Darren Soh on the architecture from Singapore's early independence years.
Other Tongues
Poet Pooja Nansi is looking for volunteers for Other Tongues, a festival that "centres the voices of young writers and artists of ethnic minority across languages in Singapore".
Book sale!
Ethos Book's Out-of-Print Book Sale is happening today until 7 September!
---
About the neighbours
Adding this section just to give it a go and see how people like it. One thing that I've been working on with the rest of the New Naratif team is to try to break people out of their silos; many Singaporeans (and I include myself here) don't know very much about Southeast Asia or our neighbours. So I'll be sharing just one story every week from Southeast Asia—it's not meant to inundate you with information, but to just give you something every week to add to your knowledge of the region. I'll try to mix it up and not always share New Naratif pieces, but I hope you'll also forgive me my blatant favouritism. 😛
This week, I recommend you read this piece by Michael McLaughlin about the Vietnamese government and their uneasy relationship with organised religion, as seen through their reaction to a cult from South Korea. Freedom of religion is in the Vietnamese Constitution, but the government has clamped down on religious groups before, and has a particularly awkward relationship with Catholics. (Bonus: you'll also find out a bit more about more unusual religions in Vietnam like Coconut Kingdom and Cao Dai.)
We, The Citizens Newsletter
Join the newsletter to receive the latest updates in your inbox.