#24: This week's human rights record absolutely sucks.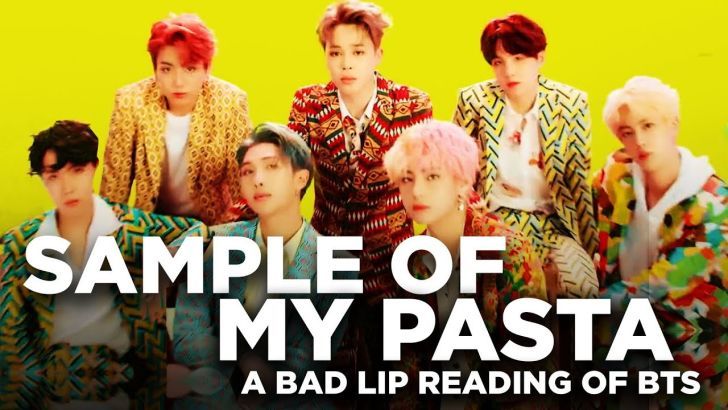 Greetings from Seoul, where I'm at Uncovering Asia, the third Asian investigative journalism conference (but the first I've attended!) The sessions and people (and fried chicken) here are all cool and amazing, but unfortunately I can't say the same for Singapore's human rights situation this week.
If you've been forwarded this newsletter, click here to subscribe to get updates sent to your inbox every Saturday morning. If you have any feedback (newsletter too long? too short? have a tip?), just hit reply!
---
Executions
According to human rights activist M Ravi and the families of other death row inmates, three men were hanged at Changi Prison on Friday morning for drug offences. I've written to the prisons department seeking confirmation but at the time of writing have not received a response (nor do I expect one, really, going by my past experiences.) My thoughts are with the families at this time.
Charges, trials and imprisonment
Performance artist and activist Seelan Palay, who was charged with participating in a one-man public procession without a permit, was found guilty and fined S$2,500. He's spending two weeks in prison in lieu of paying the fine.
Activist Jolovan Wham was also tried this past week for allegedly organising a public assembly without a permit. The "public assembly" in question here is an indoor forum that Hong Kong activist Joshua Wong Skyped into (Seelan and I were the other two speakers). The prosecution is saying that because Joshua is a foreigner, there should have been a permit for the event. The trial included stunning testimonies of intense CSI work: "Mr Chu [of the Immigration and Checkpoints Authority's citizenship unit] told the court that he was told to confirm if Mr [Joshua] Wong was a Singapore citizen, and checks on the database showed that he was not." That's just great.
Jolovan was also charged for refusing to sign his statement to the police; he says he refused out of principle, because he doesn't sign documents he can't get a copy of. A police officer who'd been investigating the case at the time told Jolovan that he couldn't get a copy of his statement because it was "confidential". 😑😑😑The Community Action Network (of which Jolovan is a member) and Demosisto (the political party in Hong Kong of which Joshua Wong is secretary-general) have released a joint statement on Jolovan's case.
A British man who falsely claimed that there would be a terrorist attack during Singapore's 40th National Day Parade has been arrested—13 years after he made that claim.
The trial against Workers' Party MPs Pritam Singh, Sylvia Lim and Low Thia Khiang over S$33.7 million in payments made by the Aljunied-Hougang Town Council has also begun. There's a chance that, if the three are ordered to compensate the town council, they could be declared bankrupt and thus lose their parliamentary seats.
I find this town council case both boring and confusing, but would also like to remind everyone about Action Information Management Pte Ltd, a PAP company with S$2 paid-up capital. AIM bought the information system from town councils, then leased it back to them. Following the WP takeover of the Aljunied-Hougang Town Council, AIM terminated its contract, requiring a new computer and financial system to be built from scratch. At the time of this revelation, I found it really problematic that town council computer systems could be owned by a company owned by the PAP, and it's a pity no one talks about this anymore, because I think it's a problem we haven't actually resolved.
Regardless of Class (and Privilege, Empathy, and Awareness of Structural Issues)
Regardless of Class, a documentary by Channel NewsAsia, aimed to delve into class and inequality in Singapore, but has come under fire for how it's approached the topic. Of course, one could never have expected it to be a no-holds-barred deep dive into the issue, since it was hosted by Janil Puthucheary, Minister of State for both the Ministry of Communications and Information and the Ministry of Education, in his capacity as chair of OnePeople.sg. But still…
A survey related to the documentary found that Singaporeans are more worried about the class divide than race or religion. It's not really a surprise; inequality has been an issue for years, and was very well highlighted by Teo You Yenn in her awesome book This Is What Inequality Looks Like published early this year. The documentary, unfortunately, doesn't delve into the structural issues. There have been many incisive reviews of it, so I'll refer you to them: here's a Twitter thread review of it and a response from a former secondary school teacher. This RICE Media breakdown (take down?) sums it up: "For its entire run-time, the documentary does not say a single word about the lack of a basic minimum wage, or our government's anti-welfare mindset. It does not address the neo-liberal, pro-business policies that have created this wealth gap, or even consider the possibility that our economic problems may be related to our economic policy. Instead, we are treated to a crusade against snobbery."
Related: the number of households on a long-term financial assistance scheme run by the government has increased.
"Improper relations" 😒
The Online Citizen first broke this story, reporting that a news editor at The Straits Times had been demoted after having an affair with an intern. The intern, TOC reports, attempted suicide after her boyfriend confronted her. This forced The Straits Times to respond: as it turns out, there were two editors involved in this issue. Yahoo! Singapore reported that ST's editor-in-chief Warren Fernandez said that it was a case of "supervisors using their positions to get into relationships", but ST's own report (which is clear as mud) also says that there was no evidence of harassment found. So what are the consequences? The editors have been punished in a range of ways, from demotion and redeployment to a written warning and docking salaries. But they haven't been fired "because of the good work they've done." Warren Fernandez also said that "we will try our best to support them through this difficult period". I read this while in transit on the way to Seoul, and I said many bad words.
It's about time that more light is shed on workplace harassment in Singapore and the way that women are treated—come on, we need to have our own #MeToo moment! Have a tip? Hit reply to this email to get in touch.
377A: To prosecute or not?
The 377A debate continues to bubble away in Singapore! Ready4Repeal held a town hall session which attracted 818 attendees; they also submitted their petition with almost 45,000 signatures to the government, but the government said they have "no plans" to repeal the law at this point in time. The president of the Buddhist Fellowship has said that he supports repeal, which is a breath of fresh air from the other responses we've seen from religious leaders. VK Rajah, a former judge and Attorney-General, also penned a (paywalled) op-ed for The Straits Times, in which he disagreed with the 2014 Court of Appeal decision that S377A is constitutional. He also echoed Walter Woon's—another former AG—comments that "[s]elective enforcement of laws undermines the rule of law, creating perceptions that prosecutions can be directed by the Government or pursued on non-legal grounds."
But this then prompted a response from the current Attorney-General Lucien Wong saying that the government hasn't curbed prosecutorial discretion. Which in turn just leads to the question: so there can be prosecutions under 377A?
Eh, got some more…
Read this Buzzfeed story on the Select Committee on Deliberate Online Falsehoods, "fake news" and the position of big tech companies in Singapore. It also includes an account of the whole "Mahathir/treason" saga, which I describe in the story as "all quite batty". (I was being polite.)
An employment agency and its staff have been slapped with a whopping 243 charges for "selling" domestic workers on Carousell.
Minster for Trade and Industry (and possible future PM) Chan Chun Sing has suggested that WP members don't take up NCMP seats if they object to the scheme.
A national serviceman was found dead on his base; this is the second such case in two months, on top of the case in early September of a serviceman found with a gunshot wound to his head who died a few days later.
---
And now for a visual break…
Since I'm in Korea I thought maybe I should do some K-Pop for our random visual break, but I don't actually listen to K-Pop very much so I'm falling back on the reliable Bad Lip Reading, this time with K-Pop sensation BTS.
---
Events and announcements
Let's Talk
Let's Talk is back with a session with architect Tay Kheng Soon to talk about the future of Singapore beyond the era of Lee Kuan Yew. It's today at 2:30pm at the Projector; I'm not sure if it's too late but you can try getting tickets!
A Place To Call Home
AWARE has organised a photo essay exhibition by single parent families in Singapore at the Intermission Bar at the Projector. The exhibition runs from 9 October to 4 November, but you can register here if you want to attend their launch party on 13 October.
---
About the neighbours
This week, we turn our attention to Palu in Central Sulawesi, which was devastated by the earthquake and tsunami last week. The official death toll is now over 1,420, but there are thousands who are still unaccounted for—damaged roads, landslides and the lack of communications means that there are communities who are still cut off from relief. The Jakarta Post has a list of relief organisations that you can donate to.
We, The Citizens Newsletter
Join the newsletter to receive the latest updates in your inbox.