#38: That's a lot to cram into one week...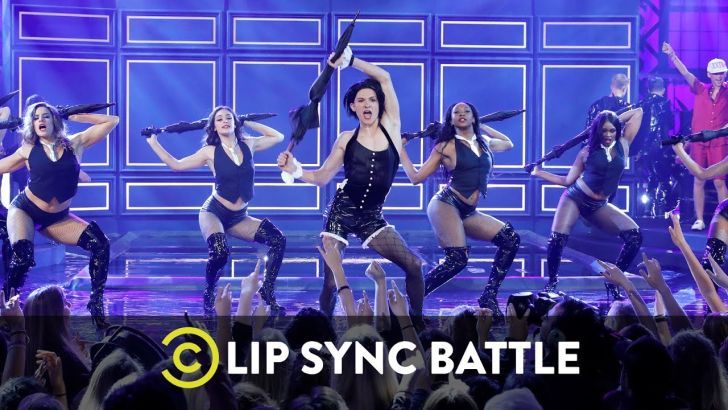 Almost 100 of you signed up to this newsletter over the past week—hello all, and thank you very much! I'm glad people found the last issue informative/helpful/entertaining. I'll keep an eye out for other issues/events that we can have fun with.
If you've been forwarded this newsletter, click here to subscribe and get updates sent to your inbox every Saturday morning. If you have any feedback, just hit reply!
---
Let's talk politics…
It tells you so much about electoral politics in Singapore when the only opposition party in Parliament says they're aiming to win one-third of the seats in the House as a "medium-term objective" and that's seen as a "high bar".
In the meantime, Wong Souk Yee, a member of the Singapore Democratic Party, is calling on the court to issue a mandatory order to get the remaining members of the Marsiling-Yew Tee GRC team to step down so there can be a by-election. The team has been short of one MP (and its minority MP, no less!) since Halimah Yacob stepped down to become President.
Tan Cheng Bock has announced that he's re-entering politics. He and some friends—including other former PAP cadre folks—have applied to register a new political party (another one!) called the Progress Singapore Party. He says that "[f]reedom of choice and free speech without fear must be defended", which sounds nice, but we'll have to wait and see what this party's politics and programme are going to be.
Judicial corporal punishment
The British press perked their ears up this week—until the Brexit botch-up drowned everything again—to cover the case of Ye Ming Yuen, a British citizen currently in Changi Prison where he is set to be given 24 strokes of the cane for drug offences. Jeremy Hunt had raised the case with Vivian Balakrishnan on his recent visit, but it seems unlikely that Singapore is going to budge. I wrote an op-ed for the Guardian about corporal punishment, in which I point out that high-profile cases of foreigners being caned in Singapore tend to drum up nationalistic chest-thumping.
Freedom of expression
Amendments to the Misuse of Drugs Act passed this week. The changes to the law now criminalise disseminating or providing information to another person on the consumption, cultivation or trafficking of drugs. It's ostensibly about dealing with drug abuse and addiction, but the freedom of expression implications are immense.
The Court of Appeal has reserved judgment in Li Shengwu's contempt of court case. Li is currently challenging the court order that allowed the Attorney-General's Chambers to serve him papers in Boston. The hearing on Friday morning apparently began with the AGC getting a bit of a dressing down.
TODAY wrote a feature article about troubles at the National University of Singapore and the Nanyang Technological University, talking to academics who have quit the two institutions over the past year. Then the story disappeared (but psst, you can still read it here). According to Mothership.sg, it's because of a "legal challenge".
LGBT rights
On the LGBT rights front, another privileged straight cis Chinese man is trying to feed us a line about how advocating for LGBT rights is "socially divisive". This is alongside the news that the Ministry of Social and Family Development is reviewing adoption laws in the country after the court allowed a gay man to adopt his own son and raise him in a same-sex family. Desmond Lee says it's because they have to balance the welfare of the child with "important public policy considerations" (read: not recognising same-sex couples or families). And we thought the best interests of the child should always come first... 😡
And just to make sure that things take a turn for the dumber, Lee Bee Wah wants to know if it's safe for Singaporeans to be watching RuPaul's Drag Race live shows. The Ministry of Communications and Information says there hasn't been "much feedback" about them.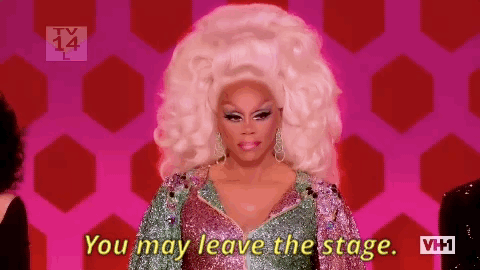 Human rights reports
It's also been a week for reports, as HOME and Liberty Shared published their research on forced labour among domestic workers in Singapore. Human Rights Watch has also released its latest World Report, and the bit on Singapore emphasises the intensifying clampdown on freedom of expression.
While we're on the topic of labour conditions, did you know that private security guards who fall asleep on the job or show up for work drunk can now not only be sacked, but face jail time and/or a fine?
That SingHealth breach
The punishments have been doled out for the SingHealth breach that compromised the data of 1.5 million people. Fines have been imposed  (although it doesn't even come up to $1 per affected person), two employees have been fired from Integrated Health Information Systems, and five members of its senior management have been slapped with "significant financial penalty". The attacker is apparently known to the government and they've taken "appropriate action", but they've decided not say more than that for national security reasons.
Last but not least
It seems like we might be off the hook to host a second Trump-Kim Summit, everyone! Whew!
---
And you've made it to the end of what feels like a crazy busy week! Be rewarded by Tom Holland killin' it at Lip Sync Battle:
We, The Citizens Newsletter
Join the newsletter to receive the latest updates in your inbox.