#4: A tragic death raises questions about "ragging culture" at SCDF
Also, one-man processions, a case dropped against ROM and parliament chatter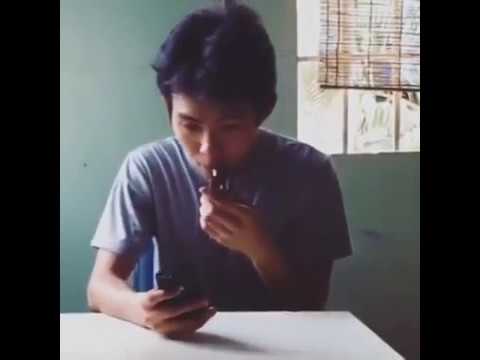 Many of my friends send out their weekly newsletters on Friday, which led me to wonder if I was missing a beat here or something, so I ran a (very unscientific) Twitter poll for three days to ask people when they'd like to receive this newsletter. 47% said they liked Saturday morning, so I'm sticking to my guns!
Please share this newsletter with your network! If you've received this via a friend, click the button below to get updates sent straight to you every week.Subscribe now
---
RIP Kok Yuen Chin
Another tragic death. Kok Yuen Chin, an NSman with the Singapore Civil Defence Force, was celebrating his impending Operationally Ready Date (more commonly known as ORD, the end of the two years most young male Singaporeans and PRs have to serve) with his squad mates. He was found unconscious at the bottom of the pump well at the fire station; his loved ones said he knew he would be thrown in and was terrified because he couldn't swim. Former servicemen told CNA that "ragging culture" is very much entrenched at SCDF. Investigations are ongoing—four officers have had their promotions withheld; two regular servicemen arrested on 14 May will be "interdicted from service on half-pay" while the police look into the case. The State Coroner may also call an inquiry, and Law Minister K Shanmugam says there will "almost certainly" be criminal charges.
Aiyah, ai mai?
Trump and Kim are coming to Singapore on 12 June. Or maybe they aren't. Wah lau eh.
The new public order law takes effect
The Public Order and Safety (Special Powers) Act, passed in Parliament in March, took effect on 16 May. I blogged my concerns before it passed. Josephine Teo said that it isn't meant to target peaceful protests, just incidents that could lead to "large-scale public disorder". When asked how large it needs to be to be considered "large-scale", she said, "There is no easy answer. The size of a protest is one of many factors. It depends also where the protest is conducted, how it's conducted, and the consequences on Singapore whether intended by its organisers or not." An application for a permit to conduct a one-man silent protest against this Act at Raffles Place late at night, with no signage or posters, was denied because the police said it carried "a risk of causing public disorder, as well as damage to property."
A one-man procession
Artist/activist Seelan Palay was charged on Friday for participating in a public procession without permit. What was this "procession"? Walking from Hong Lim Park to the National Gallery, then Parliament House, where he stood in silence, by himself, holding a mirror.
Migrant workers
The Ministry of Manpower reported that there have been 11 workplace fatalities so far this year—of which six were at construction sites. Three were deaths caused by workers falling due to lapses in safety procedures. Separately, an employer has been charged for allegedly instructing her domestic worker to clean the glass ceiling of her home; the worker had to actually stand on the glass extending over the porch to clean it.
ROM and a voided marriage
In June last year I wrote this story about a couple who had their marriage unilaterally voided by the Registry of Marriages after one partner underwent gender affirming surgery. The couple later applied for a judicial review of ROM's decision, but have decided to withdraw the case. The Straits Times reported on the withdrawal, but their article presents a misleading picture of what happened. I explain here.
Yeah, we all missed that.
This went under the radar because so much was going on in March: among the amendments to the Criminal Procedure Code that were passed on 19 March is a law that "allows for Singapore law enforcement officers to use very broad powers to access data stored overseas through a computer located in Singapore."
Parliament talk
Chan Chun Sing paid tribute to former WP Secretary-General Low Thia Khiang. The PAP "does not have a monopoly of power", says Prime Minster Lee Hsien Loong. (Question floating around social media: Is the PAP being nicer to the opposition after that tsunami rakyat in Malaysia?) NMP Kuik Shiao Yin calls for the inclusion of non-establishment voices and points out that sometimes government polls don't register dissenting views because many Singaporeans might keep their dissent to themselves. Is Our SG Conversation 2.0 coming our way?
"No one should have to be super in order to be human."
James Tan has done a beautiful comic adaptation for New Naratif (of which I'm editor-in-chief) of an excerpt from Teo You Yenn's This Is What Inequality Looks Like. Meanwhile, Education Minister Ong Ye Kung says "social stratification is starting to become entrenched", and an MP points out that fewer than half of the students in the prestigious Raffles Institution and Raffles Girls' School are from "non-elite" primary schools. Corrie Tan reviews Underclass, Drama Box and The Necessary Stage's latest collaboration.
And just some stuff you should check out
This is something that's circulated on Facebook among my friends, but I'm popping it into this newsletter because it's just spot-on about Singapore, self-censorship and how we talk ourselves out of speaking out and taking action.
I recently had the chance to review 0600, a presentation on the death penalty commissioned by the Singapore International Festival of the Arts, for ArtsEquator.
---
And now for a visual break
But first, a little announcement! This newsletter now has a logo (look up at the top of the page)! Thank you to Mark Chen for designing it—I'm at hopeless at these things. Here's a note from Mark:
Bunga Rakyat Merdeka—a blossoming.  When Kirsten asked for someone to help with a masthead, I immediately put my hand up. Then I regretted it.  

My first attempt was dismal. It was actually quite bad. God bless Kirsten, who was as tactful as ever. I was self-censoring. Cluttered by OB markers and imaginary "safe" lines. Back to the drawing board.  

My second attempt came after much soul searching and returning to my childhood impressions of nation building. The fervour that was still in the air during the mid-70s—the cries of "merdeka" echoed.  

Then I learned the national anthem, the pledge and the meaning of the five stars rising. Democracy, peace, progress, justice and equality. Where are those ideals today?  

So I took five rounded, red rectangles, loosely arranged them like petals in a highly stylised flower and there it was. I called it Bunga Rakyat Merdeka to remind us that in one generation, we've perhaps forgotten the merdeka spirit.  

Or have we? I want to be wrong on this.
Okay, here's the visual break I promised. So random. So good.
---
Events coming up
Poking into the mainstream media
Coda Culture, an art space run by Seelan Palay, is opening their new exhibition, Cover Story, on 19 May. It's Richard Lim's first solo exhibition "probing our very own ubiquitous print media, The Straits Times, as the nexus for this interplay of knowledge and power." There's an artist talk on 23 May and the show runs until 25 May.
A call for participants
AWARE is working on a video for their new #MeToo Action Fund. They are looking for a diverse range of survivors of sexual assault and harassment who are comfortable with talking about their experience on camera. If you would like to participate, or support the project in some way, get more information here.
Interested in heritage?
Friends of My Community are recruiting volunteers to curate exhibitions, guide heritage trails and organise events. They have an open house at the auditorium at Queenstown Community Centre on 26 May for those interested in finding out more.
A photography workshop for single parents
This isn't coming up for this week but I'm sharing it early in case people need to make arrangements. AWARE is running a photography workshop for single parents on 2 and 9 June.
We, The Citizens Newsletter
Join the newsletter to receive the latest updates in your inbox.