#47: I'll be humming "Die Gedanken Sind Frei" all week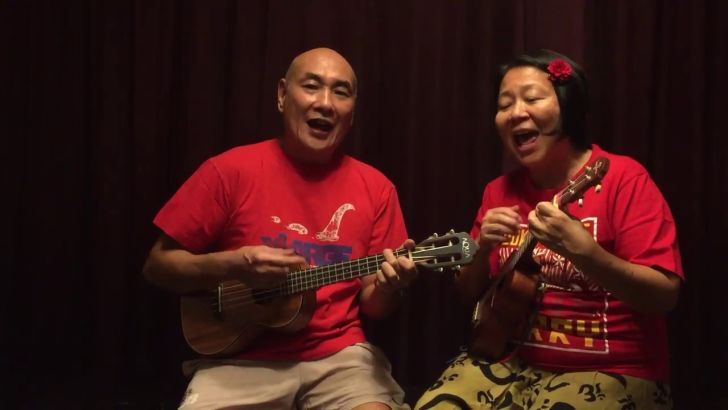 A big hello from Penang! I'm here for the weekend and planning to hit BookXcess, which is both bad news and good news for my tsundoku ways. 🤪
If you've been forwarded this newsletter, click here to subscribe and get updates sent to your inbox every Saturday morning. If you have any feedback, just hit reply!
---
An execution
Micheal anak Garing, a 30-year-old Sarawakian, was hanged yesterday morning. He'd been convicted of the 2010 murder of a construction worker in the Kallang slashing case. It's not a case that would engender much public sympathy, but I hope for a day when we can have informed discussions about the principles and values the lie behind capital punishment, rather than the individual merits of each case. It's the whole system that's the problem.
This is a lot of time to spend on some Facebook posts…
Jolovan Wham and John Tan were in court on Thursday to receive their sentences for their contempt of court cases… or so they thought. Instead, the judge reserved judgement. The prosecution was asking that they take down the posts and apologise, and also wanted a heavy fine for Jolovan and jail (!!!) for John.
Actors and all-round beautiful people Neo Swee Lin and Lim Kay Siu performed this lovely song in solidarity with Jolovan. Have a listen!
Since we're on the subject of court cases, Leong Sze Hian's application to strike out Lee Hsien Loong's defamation suit against him has been dismissed, but he's appealing it. That said, Lee Hsien Loong's lawyers want Leong to pay costs—it's past the deadline but I'm not sure if he's paid...
Talking about hate speech
Following the horrific terrorist attack in Christchurch, New Zealand, Law and Home Affairs Minister K Shanmugam has pledged to introduce a "proper debate" on hate speech, race and religion in Parliament next month. He argues that the shootings show that tough laws are needed to deal with hate speech because online media isn't doing the job of dealing with this stuff properly.
I don't necessarily disagree with that idea—I think hate speech does need to be dealt with. But the thing is that Singapore doesn't actually have anti-hate speech legislation. Hate speech usually requires some incitement to violence or harm, and in Singapore our laws are far below that standard—we're talking about "wounding religious feelings" or sowing "ill-will or hostility", which is much more vague and can have an impact on freedom of expression and end up restricting conversation that could help us navigate differences. As Cherian George has argued, insult laws can backfire.
Got some more…
Have a listen of the latest episode of New Naratif's Political Agenda—some have told us they found this one the best one yet! In this episode, we talk about "fake news", foreign interference, security, and freedom of expression.
I don't really get this story. A private car driver is being investigated for taking videos of Lee Hsien Loong's son Li Yipeng. The news reports say that he had given Li a lift, then started asking him about his residential address and security details. I'm not sure why he was offering Li a lift, or why Li got in, but it's really creepy to do that to people, please don't anyhow!
Tan Cheng Bock's Progress Singapore Party has in-principle approval to be registered—they just need to make some amendments to their constitution. Meanwhile, the Singapore Democratic Party has had its first policy launch, looking at the cost of living.
---
Events and announcements
This afternoon the National Solidarity Party is hosting a dialogue on the future of democracy in Singapore.
The next Singapore Really Really Free Market will take place on 31 March at the Telok Ayer Conservation Area.
We, The Citizens Newsletter
Join the newsletter to receive the latest updates in your inbox.