#52: #MeToo and the power of our students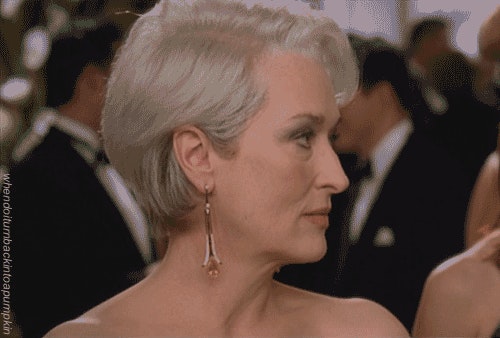 If you've been forwarded this newsletter, click here to subscribe and get updates sent to your inbox every Saturday morning. If you have any feedback, just hit reply!
---
Sexual harassment on campus
In last week's issue I mentioned Monica Baey taking to social media to denounce the way the university and police had handled her case after she reported a former student, Nicholas Lim, for videoing her in the shower on his mobile phone. For this, Nicholas was suspended for a semester from school, and given a 12-month conditional warning from the police (i.e. "we won't charge you now, but if you do this again within a 12-month period we will").
I'd expected responses from the university and the police, but then thought they'd all just zip up after that and wait it out. But they haven't been able to do that, thanks to the outpouring of responses on social media, a lot of it driven by students who are just sick and tired of half-arsed responses to sexual harassment on campus. There's been some hand-wringing about "trial by social media", but I'll leave it to this tweet to respond:
I really have to say that our students and/or young Singaporeans are really shining here, whether it's issuing statements, raising awareness and keeping people updated on social media, writing thoughtful op-eds, or speaking out about voyeurism and harassment on campus. And it's shown result: the pressure they've exerted pushed an institution that would no doubt have preferred things to be done quietly to hold a town hall where the vice-provost of student life admitted that they'd failed Monica Baey and apologised. I wasn't at the town hall—only students and faculty could be admitted—but I've been following the social media chatter and it sounds to me like there were many brave (and understandably angry) students there have simply had enough and weren't going to stand for mere lip service. The NUS dons, on the other hand, haven't come off so well—especially when they declared that the town hall would have to end at 6:30pm on the dot despite there being many others who hadn't had their say yet, because they had another "important meeting" to attend. Hey, you're really not doing yourselves any favours there.
It's really amazing to see, because sexual harassment is a long-standing problem that's been swept under the carpet for too long, and now the students are Getting Shit Done. Who says Singaporeans are apathetic and aren't interested in holding those in power accountable?
(I'm not going into the details of what happened to Nicholas Lim, nor am I linking to the interview that the Straits Times has done with him, because this matter has since gone waaaaaay beyond one guy.)
I've also noticed, though, that the anti-AWARE brigade has come out to slam the gender equality organisation over this episode with their really lame "hahahaha the feminists are unAWARE of this!" jokes.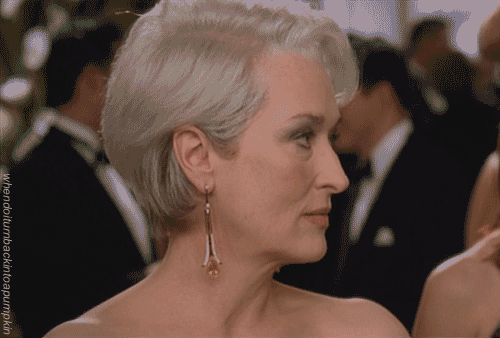 AWARE has been working on sexual harassment and assault cases longer than many of their detractors have cared about such things (which I estimate to be only as long as it took for them to denigrate feminists). The organisation runs a Sexual Assault Care Centre with a helpline, and I personally have been involved in facilitating consent and sex ed workshops with them. AWARE has issued a statement on Monica Baey's case and the wider issue.
POFMA updates
We're coming up to the end of April and edging closer and closer to the second reading of the Protection from Online Falsehoods and Manipulation Bill (ugh). Journalists (including yours truly) have written an open letter to the PAP government calling on the withdrawal of the bill. We're still collecting signatures, so if you're a journalist who would like to sign, please fill in this Google form.
To give more context that shows why it's problematic to entrust a government with so much power over what is "fake" and "true" and what we read, here's a blog post from former The New Paper deputy editor Bertha Henson about how the paper had been used to "fix" opposition politicians. It's incredibly frustrating that these journalists kept quiet about it for 22 years (!!!), but I guess it's better late than never. Singaporeans need to hear about these stories—it's as much part of the reality of life and politics in Singapore as anything else.
Also, read this piece by Cherian George in New Mandala. Just do it.
Cabinet reshuffle
With everything else that's been happening this one just feels like a bit of a sideshow. The main point is that Heng Swee Keat is Deputy Prime Minister now. Anyone surprised?
---
Events and announcements
Head over to the Hello Dawson Volunteer Recruitment Day event this afternoon at 2pm at Queenstown Community Centre to find out how you can help the long-time residents of Tanglin Halt—many of whom are elderly—to relocate to Dawson. They're being moved out because Tanglin Halt is undergoing Singapore's largest Selective Enbloc Redevelopment Scheme (SERS) thus far. They need befrienders, letter-readers and people who can help move things! Details here.
---
About the neighbours…
This week New Naratif has an exclusive interview with Meliana, the Chinese-Indonesian Buddhist woman who was sent to jail for blasphemy because she'd allegedly asked for the volume of the speakers at her neighbourhood mosque to be turned down. The piece also looks at how the blasphemy law has become weaponised and abused to target minorities.
We, The Citizens Newsletter
Join the newsletter to receive the latest updates in your inbox.