#9: Do you have an "inflated title" at work?
Also: Singaporean businesses turn their gaze towards North Korea, and experts say SAF can improve its response to heat injuries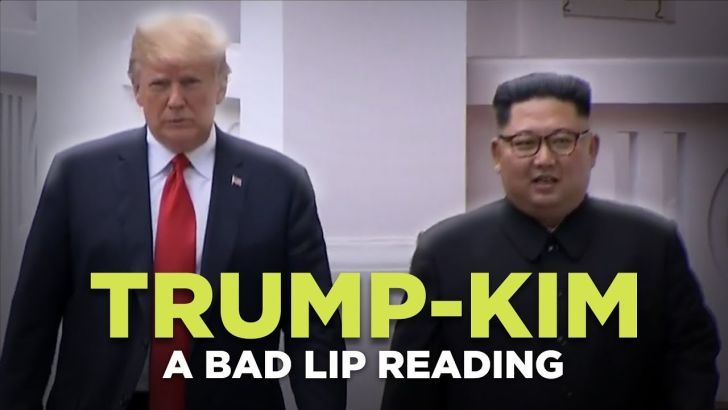 Hello from Taipei this week! I'm on a bit of a working holiday, and the WiFi at my hotel isn't great, so I am writing this using my phone hotspot while sitting in a 24-hour laundry. It's a glamorous life I lead!
Please forward this newsletter to anyone you think might be interested in it. If you haven't done it yet, subscribe below!
---
Improving SAF responses to heat injuries
An external panel convened following the death of Dave Lee has recommended improvements to the Singapore Armed Forces' response to heat injuries. We don't know what these recommendations are, though: Chief of Defence Force Major-General Melvyn Ong said that the panel is "not ready yet" so no further details will be disclosed for now. He did not confirm if commanders have been directed to stop "tekan" sessions; Dave's mother had called for an end to them at her son's funeral.
Migrant workers
Rahman Mohammad Ataur suffered severe burns all over his body when he inadvertently triggered an explosion after switching on a halogen lamp inside a manhole. He'd been ordered to go down it by his employer even though there'd been a bad smell. A campaign has been completed to help fund surgery to restore and reconstruct his ears.
Labour rights
Some workers in Singapore who really should be paid wages and given overtime are disguised as "executives" and give a pretty poor monthly salary. NTUC Assistant Secretary-General Patrick Tay drew attention to this issue. Some workers who spoke to TODAY say they don't really mind working overtime as long as their employers treat them well, but others point to crappy basic salaries and say that they should really be compensated for the massive amounts of extra hours they put in.
Built heritage
A study by the Institute of Policy Studies looked at what Singaporeans think about the country's built heritage. Turns out not many appreciate Pearl Bank Apartments, which was sold to developer CapitaLand earlier this year. The results of the study are interesting, but I'm more interested in a broader question: how do we decide on what is or isn't important or worthy? What metrics are used and how do we arrive at these metrics?
Pink Dot is coming!
Start the countdown, it's less than a month to Pink Dot in Singapore on 21 July. As always, the team are putting out videos of LGBT stories—here's one about growing up as a masculine-identified female person in a Malay Muslim family. They're still fundraising for this year's event, so send some money their way.
Press freedom in Southeast Asia
TIME has this round-up of declining press freedom in Southeast Asia. I spoke to them about Singapore and my work with New Naratif, but it's pretty miserable everywhere. A lot of work needs to be done to push back against this tide.
Business with North Korea
Following the Trump-Kim Summit, Singaporean companies are registering their interest for a planned business mission to North Korea. This isn't unprecedented; for example, in 2007, Sakae Sushi wanted to open a branch in Pyongyang. The UN sanctions are still in effect, though.
---
And now for a visual break…
"Hooray, I win!"
---
Events coming up
A new Arts NMP
There'll be a town hall on 24 June from 2:30–5:30pm at Centre 42's Black Box to talk about the role and responsibilities of the NMP. You'll also get to talk to the current Arts NMP Kok Heng Leun, who will be stepping down in August, and potential candidates to fill his big shoes.
Inter-belief in a Secular Society
Attend the "first non-religious-led conversation on belief, non-belief, and inter-belief" on 24 June, 1–5pm. Register for your ticket here.
The Brave Walk
The inaugural Brave Walk is happening on 25 August: it's a 6.5km fundraising walk for the LBT-friendly Brave Spaces—proceeds go to supporting Brave Spaces' initiatives, research, advocacy and helpline. Registration closes 30 July, so head over to this page to sign up.
We, The Citizens Newsletter
Join the newsletter to receive the latest updates in your inbox.