A collective reckoning after BooksActually revelations
Milo Peng Funders keep this newsletter running, as well as supporting my other independent writing and civil society work, so please become one if you can! You can also tip me on my Ko-Fi page.
---
A bit of a concise one this weekend, since I'm trying to get a bit more rest in after having lived and breathed FICA (and all the stress it brings) over the past couple of weeks.
---
Exploitation, (Books)Actually
BooksActually, a well-known institution in the Singaporean literary scene, calls its employees "book elves". Last weekend, we learnt through a Rice Media story that they're not like Santa's happy elves, but more of the Dobby the house-elf slave variety. Former employees of BooksActually spoke out about a troubling, persistent pattern of an older man — bookstore owner Kenny Leck — hiring young, impressionable women, sometimes making romantic overtures, even as he failed to pay them on time, or at all.
The story has made huge waves because of BooksActually and Kenny's — the two are very closely intertwined — position in Singapore's literary community. Shortly after, it was announced that ownership of BooksActually and its related imprint Math Paper Press will be transferred to the current team of employees. The same statement also said that they've improved staff welfare since 2019 — which is really recent, considering that BooksActually opened in 2005.
Some writers who have been published by Math Paper Press have issued a statement calling for accountability. There's been quite a bit of angst, privately and publicly, among those in the literary community, and for good reason. But Renée Ting, a former worker at BooksActually and Kenny's ex-wife, has asked people not to forget about those who spoke out, because it took a lot of courage to tell their story.
---
Finally, some momentum on FICA
It's the weekend before Parliament is expected to debate the Foreign Interference (Countermeasures) Bill, and we're finally seeing some momentum in terms of discussion and critique of this extremely troubling law.
Senior counsel Harpreet Singh Nehal wrote an excellent op-ed in The Straits Times highlighting key areas of concern. An ambassador-at-large at the Ministry for Foreign Affairs and a senior counsel at K Shanmugam's former law firm were trotted out to write a rebuttal (paywalled) that includes defending FICA's overly broad provisions by pointing out that other Singaporean laws are similarly broad.
Others who have critiqued FICA include Stefanie Yuen Thio of TSMP Law Corporation, and Carol Soon from the Institute of Policy Studies. Academia.sg has also published an editorial calling the bill "the single biggest threat to academia in Singapore". While CNA's headline emphasises that they "agree" with the government that foreign interference has to be tackled, Facebook has also noted that FICA's definition of what is foreign influence is worded "very broadly". What's most interesting — but buried in the middle of the story — is that Facebook says it hasn't seen any foreign interference campaign on their platform targeting Singapore yet, and that the majority of influence operations they've taken down in the Asia-Pacific region are domestic. That made me think about how, pre-GE2020, Facebook removed pro-PAP pages. 🤨
The op-ed I wrote for Rest of World ran yesterday. I followed it up with a Twitter thread in which I attempt to work out how FICA might affect me and my work. (Click on the tweet below to read the whole thread.)
On the political party front, the Workers' Party will be tabling amendments to the bill come the debate. The amendments are very unlikely to pass, of course, since the PAP has the supermajority to vote them down and push FICA through just the way they like it, but it's still worth doing just to get the government on the record justifying specific aspects of the law, such as why there is no judicial oversight, and why everything is scoped so widely.
Meanwhile, the Progress Singapore Party's Leong Mun Wai has submitted a parliamentary petition on the behalf of those of us who have been working to raise our concerns about the bill. The parliamentary petition is linked to our public petition, which (at the time of writing on Friday afternoon) has more than 5,500 signatures.
---
Got some more…
😷 Singapore's handling of Covid-19 might be praised around the world, but locally, people are getting tired. Some of these people are members of the ruling party.
👩🏻‍🎓 NUS president Tan Eng Chye had a town hall with Yale-NUS students in which he talked about his vision, the issue about fundraising for Yale-NUS College in Singapore, and likely more restructuring involving other NUS faculty on the horizon.
🇺🇳 Singapore has failed to make any substantial commitment to improve the human rights situation during our third Universal Periodic Review before the UN Human Rights Council. While this disappoints, it unfortunately surprises no one. In fact, the situation is going to get worse because of FICA. 😭
🧑🏻‍💻 The Online Citizen is challenging the IMDA's orders in court, arguing that the class licence only covers the website and that the authorities therefore shouldn't have the power to demand that it suspend its social media channels too.
---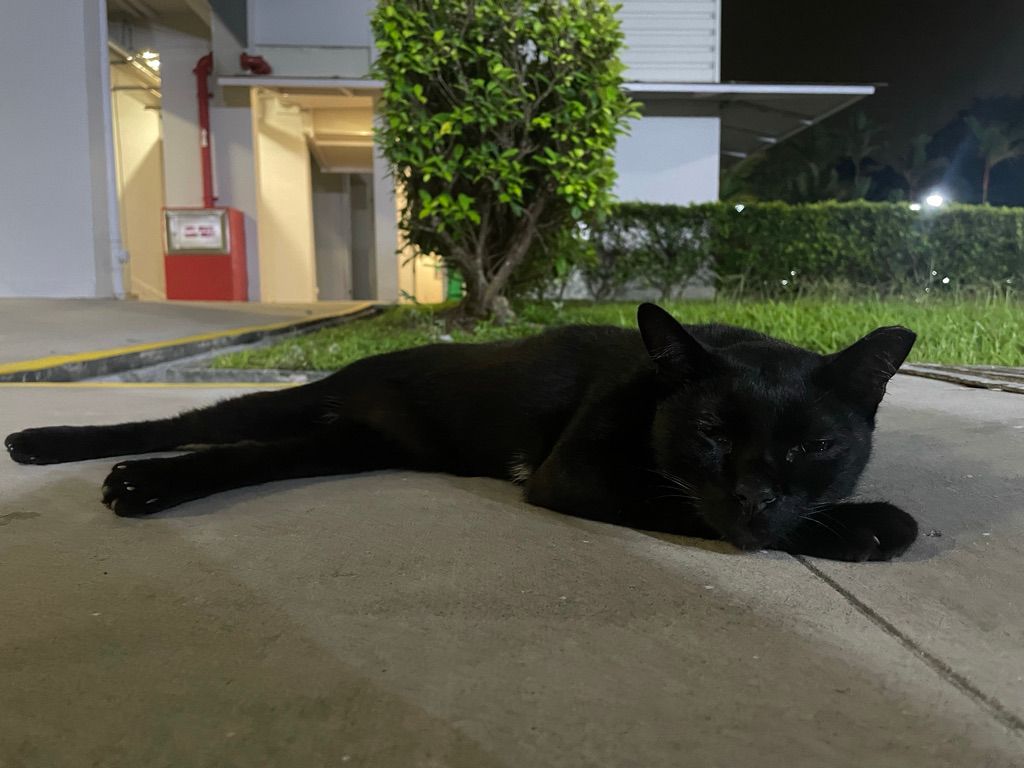 Thank you for reading! Feel free to forward this on to anyone you think might be interested. 🙏🏼 Once again, a reminder that becoming a Milo Peng Funder is an awesome thing to do! You can also make a one-off contribution via my Ko-Fi page.
We, The Citizens Newsletter
Join the newsletter to receive the latest updates in your inbox.