Singapore's human rights report, annotated + A message from the Milk Tea Alliance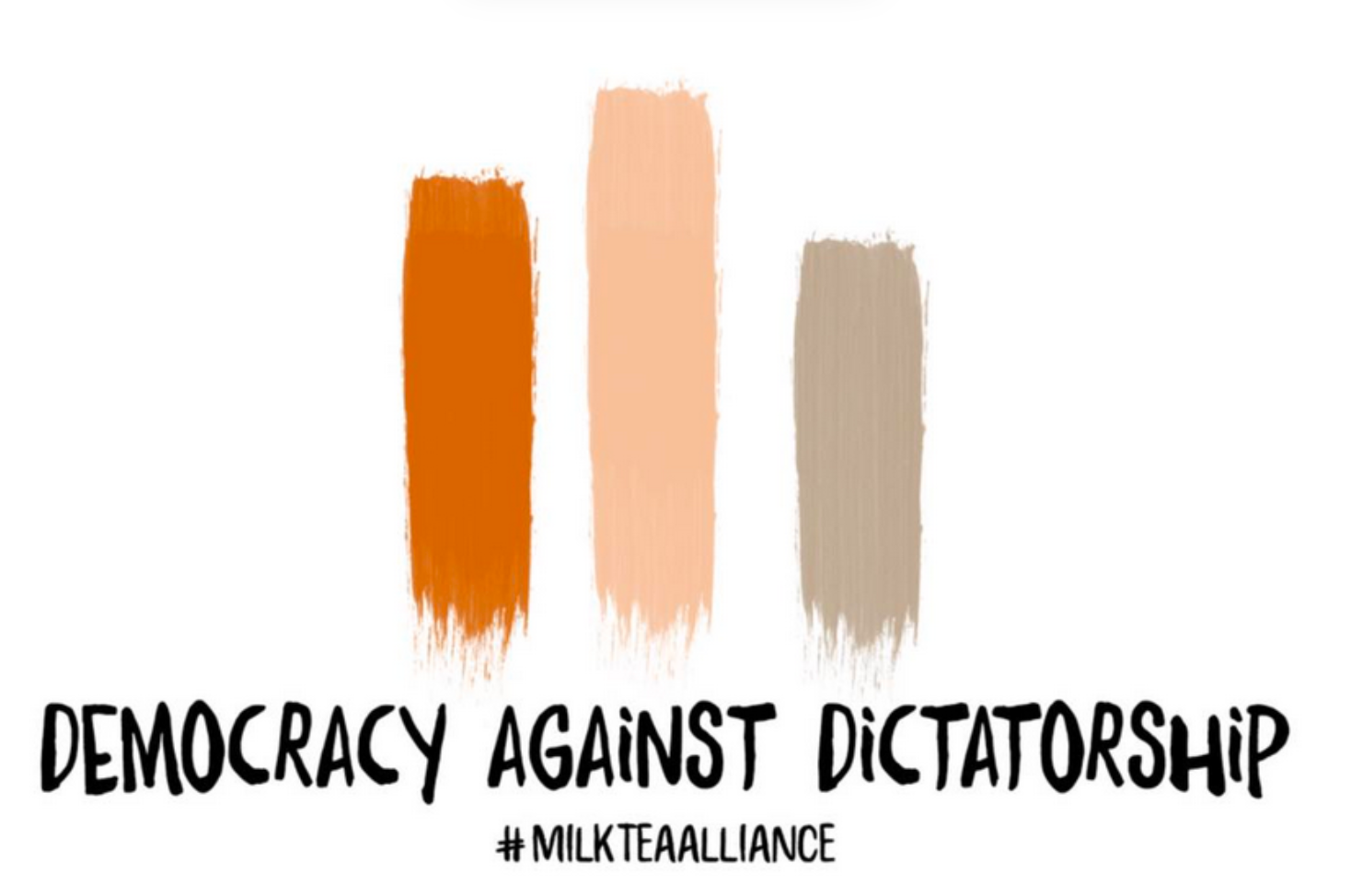 Singapore is up for our third Universal Periodic Review on 12 May. This is when our human rights record is reviewed by the UN Human Rights Council in Geneva.
At the beginning of this month, the government published their national report on the human rights situation in Singapore—this is the document they sent to the UN Human Rights Council (civil society organisations have also sent in shadow reports). Some civil society friends and I have copied the main text into a document and annotated it, pointing out omissions, adding context, or asking further questions. Take a look here. (If you have any comments or questions of your own, feel free to reply to this newsletter!)
Pssst... you can find other documents related to the UPR, such as a compilation of UN information, or the summary of stakeholders' information, here.
---
In the last issue I sent out, I linked to an open letter that the Milk Tea Alliance was collecting signatures for. The letter has since been sent to United Nations and ASEAN bodies and member-states, so I'm circling back to send you the press release (with some light editing from me) about it! If you signed the letter, thank you!
---
Milk Tea Alliance demands that UN, ASEAN do better with regard to Myanmar
More than 900 activists, organisers, concerned citizens and organisations from over 30 countries have formally sent an open letter to various United Nations and ASEAN bodies and their member-states to demand that they act firmly and immediately to address the human rights, humanitarian, and political crisis that is currently unfolding in Myanmar.
Since the February 1 coup by the Myanmar military, thousands from all strata of Myanmar society have joined the Civil Disobedience Movement, a nationwide uprising calling for the rejection of the military coup and demanding for a just, inclusive federal democratic union.
"Deadly crackdowns of pro-democracy protests by the Myanmar military have now turned into abominable slaughters of innocent civilians in their own homes. The military has used heavy weaponry, hand grenades, RPGs, and air strikes on unarmed civilians. The situation is becoming very alarming as violence escalates each day. And yet, the feeble response from the international community has been downright disappointing." Me Me Khant, a young Myanmar poet and activist who is part of the Milk Tea Alliance, shared.
According to the Assistance Association for Political Prisoners, as of April 9, over 650 people have been confirmed killed, and over 3,000 in detention. Detainees include members of the government elected by Myanmar's people, including many officials and parliamentarians who remain incommunicado.
Inaction of the International Community
The Milk Tea Alliance Open Letter to the UN, ASEAN and member-states expressed that "[a]s a movement founded on shared aspirations of democracy, freedom, and justice, we are deeply disappointed, outraged, and sickened that the UN, ASEAN, and their member states have not taken concrete, meaningful steps to deter the atrocities in Myanmar, which include crimes against humanity, or even to alleviate the plight of its people." The letter has been posted on various platforms and submitted to UN and ASEAN officers and various embassies on Friday.
"In light of this tyranny ransacking in plain sight, it is utterly shameful that the international community is paralysed with inaction," said Johnson, Ching-Yin Yeung, a human rights activist who had been involved in Hong Kong's Umbrella Movement and has joined the solidarity movement. "Worse yet, some member
states, particularly Russia and China, continue to camouflage their support of the junta through misguided and empty appeals for conciliation amidst widespread massacres by soldiers and police."
"On the other hand, ASEAN and its member states, as in the past—from the struggle for independence of Timor-Leste, to the plight of Patani, Bangsamoro and West Papua, to the Rohingya genocide—and now the brutal takeover by the Myanmar military, have remained confused and feeble. Thailand, in particular, has even pushed back refugees fleeing airstrikes in the ethnic states by the Myanmar military," Chumaporn Taengkliang, a Thai feminist and activist who was also active in the protest movements last year in Bangkok, sharply remarked.
The Milk Tea Alliance Open Letter said that the UN and the ASEAN can do and must do better, and that needs to change now. The letter demanded the UN, ASEAN, and their member states to:
Completely and officially disengage with the Myanmar military.
Support the process of dialogue between the Committee Representing Pyidaungsu Hluttaw (CRPH), political parties, the Civil Disobedience Movement (CDM), Ethnic Minority Groups, including the Ethnic Armed Organisations (EAOs), General Strike Groups, Youths, Activists, and Civil Society Groups to form an inclusive federal democratic National Unity Government.
Provide necessary assistance and protection to Myanmar residents fleeing from persecution and violence, including by allowing refugees to cross international borders.
Find solutions to immediately lift restrictions on internet, communications, and access to information in Myanmar.
Siblings in the Milk Tea Alliance
"While the UN, ASEAN, and their member states remain crippled and actively choose not to side with truth and justice, we in the Milk Tea Alliance are committed to supporting our friends and siblings who are bravely and resiliently fighting for freedom and democracy—on the streets, inside the courts, behind
bars, and in all corners of Asia and beyond," the Open Letter expressed.
The hashtag #MilkTeaAlliance first sprang up on Twitter in April 2020 as a spontaneous social media counter-messaging against trolls of the Chinese Communist Party, and solidarity between Thailand, Taiwan and Hong Kong netizens. The Milk Tea Alliance has then evolved into a pan-Asian solidarity
movement against authoritarianism and oppression, and for freedom and democracy. On Thursday, the social media giant Twitter launched an emoji for the global online pro-democracy movement in time for Milk Tea Alliance's anniversary. According to Twitter's Global Public Policy team, they have seen "more than 11 million tweets featuring the #MilkTeaAlliance hashtag over the past year, which peaked when it first appeared in April 2020, and again in February 2021 when the coup took place in Myanmar."
Aside from protestors and concerned citizens from Thailand, Taiwan, Hong Kong and Myanmar, those who have joined the loose alliance are activists from Indonesia, the Philippines, Malaysia, Patani, West Papua, Singapore, Vietnam, South Korea, Mongolia and India, among many.
"For us Myanmar citizens fighting for democracy, the Milk Tea Alliance is a source of hope and strength. While the autocrats in the region are colluding with the junta and the international community is paralysed, we are united to uplift and empower each other for collective liberation," Me Me shared.
"Some of us may have only started our activism online. Some of us have long been involved in organising out in the streets and in our communities. And many of us call different lands our home. But we are all siblings in the same struggle." Safina Maulida from Indonesia said.
"Today's catastrophe of humanity is an embodiment of decades of history that was silenced and ignored. Politics today should make that history clear—which was dark and brutal in opaque, became transparent and contained the truth. This is the main reason for the Milk Tea Alliance, being the politics of truth."
Want more of this?
Subscribe for regular news and views about Singapore!