A look at the state of academic freedom in Singapore
Milo Peng Funders keep this newsletter running, as well as supporting my other independent writing and civil society work, so please become one if you can! You can also tip me on my Ko-Fi page.
---
I hope everyone's had a good week! Time and life have caught up with me and I've got myself in a bit of a work overload pickle, so I suspect the next few weeks are going to be fairly hellish as I desperately try to get all my ducks in a row for a variety of projects.
I'm giving you this heads-up because, depending on where things are on a scale of hectic to Armageddon, there might not be a weekly wrap next weekend. But there are still special issues on the way, including some pieces from the Kaya Toast Mini-Mentorship Initiative that are coming along nicely, and on Monday there'll be a Circle of Tsundoku book that Milo Peng Funders will have the chance to call first dibs on!
---
Covid-19 update
Hooray! Vaccines are now being made available to short-term visit pass holders. Short-term work pass and Special Pass holders can just head over to a vaccination centre without making an appointment; short-term visit pass holders will have to wait for an SMS from the government. The vaccines will be free, but short-term pass holders won't be covered by the government's Vaccine Injury Financial Assistance Programme.
Speaking of the vaccine injury fund, the Ministry of Health says that they've paid out (or are in the process of paying out) a total of $782,000 to 144 applicants found to have experienced serious side effects. This includes two individuals who qualified for the highest tier of financial assistance under the scheme; they've been given $225,000 each. One of the two is a 16-year-old boy who had a heart attack after getting his first jab. He's currently in inpatient rehab. This sounds pretty scary, but the Health Sciences Authority says that the total number of cases classified as "serious adverse events" only made up 0.005% of all the administered doses so far.
Experts continue to say that the benefits outweigh the known risks, and the government continues to encourage those who are still unvaccinated to get jabbed. There's now a programme that awards $30 vouchers to people who manage to convince senior citizens to get vaccinated. For some reason, this programme limits each person to rewards for 10 senior citizen referrals (there are all sorts of other conditions, too) — why is this necessary? If someone has the power to convince a large number of currently unvaccinated senior citizens to go get the shot, I think we should keep rewarding them! And if they can convince 100 senior citizens to do it, maybe we should consider making them the chair of the Health Promotion Board.
In other pandemic news, the government is now piloting a home isolation scheme for those with a mild case of Covid-19. We're also going to have travel lanes for fully vaccinated people coming from Germany or Brunei; the government expects to see the number of infections go up as we gradually open our borders. The trick is to make sure as few people get seriously ill as possible, and that'll be helped along by the high number of fully vaccinated people here.
---
An important survey on academic freedom
Academia.sg has published their findings from a survey of Singapore-based academics on academic freedom in the country. Some of the key points aren't that surprising: for instance, those who work on "politically sensitive" topics are 1.5–3.5 times more likely to say that they feel constrained in their ability to carry out research or engage with the public, and 60% of faculty who feel constrained in their research say that their supervisors had signalled to them that certain topics wouldn't be politically welcome.
However, there were some findings that I hope will be explored further down the line. Here's one: "More than twice as many women (28%) as men (11%) do not feel free to pursue specific projects. 55% of female academics do not feel free to engage the public in non-academic venues, compared with 29% of men. Gender makes a bigger difference than tenure status to academics' perceived freedom, with tenured and non-tenured academics reporting similar levels of freedom to research and engage the public."
Another one points to the ways in which students can also affect academic freedom. "34% of academics say they do not feel free to talk about issues that may be sensitive or controversial in class. Among these academics, 70% say one reason is that they have students who may not welcome discussing such topics; only 25% said it was because superiors had told them to avoid sensitive or controversial topics."
---
Got some more…
✈️ TODAY picked up on the story about stranded NTU faculty and students not being allowed to teach or attend classes online. None of the universities I reached out to responded to me, but they've given TODAY some answers that also confirm that NTU is the only publicly-funded university that's doing this. Read my thread compiling my reporting on this issue and putting it in the context of Singapore's wider attitude towards foreigners. The government keeps saying that Singapore is "open" but incidents like these seem to suggest that the needs of foreigners who come here will only be an afterthought when times are hard.
😷 Benjamin Glynn, an anti-masker who was arrested and charged in Singapore, has been released after his six-week jail sentence was backdated. The authorities are looking into deporting him. While in court, Glynn had argued that he was "sovereign" and could not be subjected to Singapore's laws.
---
For those of you who signed up for the Ask (Us) Anything: Covid-19 vaccines session this afternoon, I'll see you on Zoom later!
---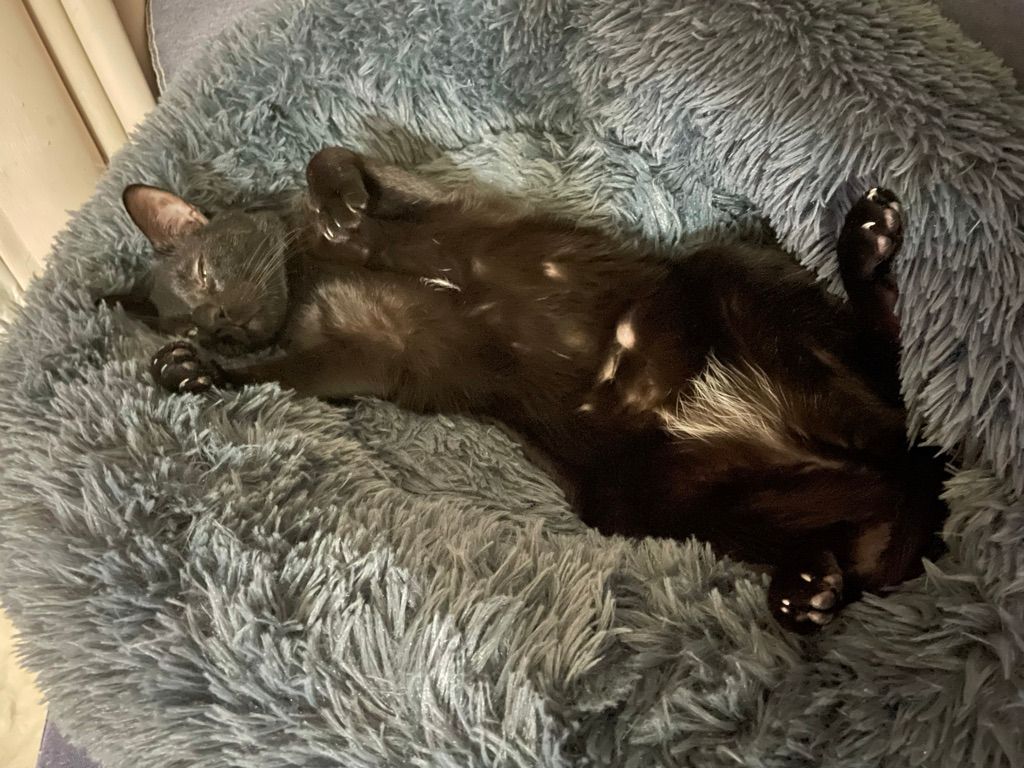 Thank you for reading! Feel free to forward this on to anyone you think might be interested. 🙏🏼 Once again, a reminder that becoming a Milo Peng Funder is an awesome thing to do! You can also make a one-off contribution via my Ko-Fi page.
We, The Citizens Newsletter
Join the newsletter to receive the latest updates in your inbox.