A look beyond Singapore: What's going on in Thailand?
I'm doing something different for this special issue. I want to take us outside Singapore and turn our attention to something really significant happening with our neighbour, Thailand. What's happening there is really quite stunning, considering the amount of risks young Thai protesters are taking, and the taboos that they're breaking.
I think it's really important that we are at least aware of these movements, even if we might not always be able to follow them closely. International solidarity can be a big part of supporting the movement, and very crucially, in indicating to the powerful that the world is paying attention — which will hopefully slow them down in, if not deter them from, using force against protesters. And at the end of the day, it's also important to acknowledge the people's strength, especially at a time like 2020 when it often feels like everything is terrible and hopeless and there's nothing we can do about anything.
I don't know enough about Thai politics and the movement to have written this issue myself, so I'm very glad to have May Nak, an academic, write this guest issue!
---
"You can't fight with the future": Young Thais' spirit of resistance under tyranny
By May Nak
If you come to Thailand, you will likely notice the arches erected to honour the king; many large signs portraying King Maha Vajiralongkorn in golden royal regalia have been placed in front of Thai government offices. Many main roads to Bangkok have been named after members of the royal family. When you are here, you might feel like the royal family and the king always have their eyes on you.
The current situation might change this.
On 3 August 2020, Anon Numpa, in costume at a Harry Potter-themed protest to cast spells to protect Thai democracy from "dark powers", gave a speech on the "Thai monarchy problem" at the Democracy Monument in the centre of Bangkok. Anon, a human rights lawyer and activist, called for debates on the monarchy. He and his companions asked for amendments to the lese majeste law, a piece of legislation ostensibly used to protect the royal family from defamation and insult. More than 98 lese majeste charges have been filed in Thailand since 2014; if convicted, the penalty can go up to 15 years behind bars. (Two days later, the Thai government filed a complaint against Anon, accusing him of defaming the monarchy.)
In Thailand, the king and the royal family have been held up as demigods for a long time, with robust and systematic propaganda spread among the populace since the Cold War period. It's become an issue of identity: Thai people have come to define their Thai-ness in accordance with the ideology of Nation, King, and Religion (i.e. Buddhism). The mainstream narrative portrays being Thai as remaining firmly royalist and paying one's respects to the royal institution, asking no questions. The lese majeste law has become a fixture in Thai political discourse; until recently, very few dared to openly criticise the royal house.
Still, with the growth of social media and unhappiness amid an economic recession, young Thais are now challenging this taboo.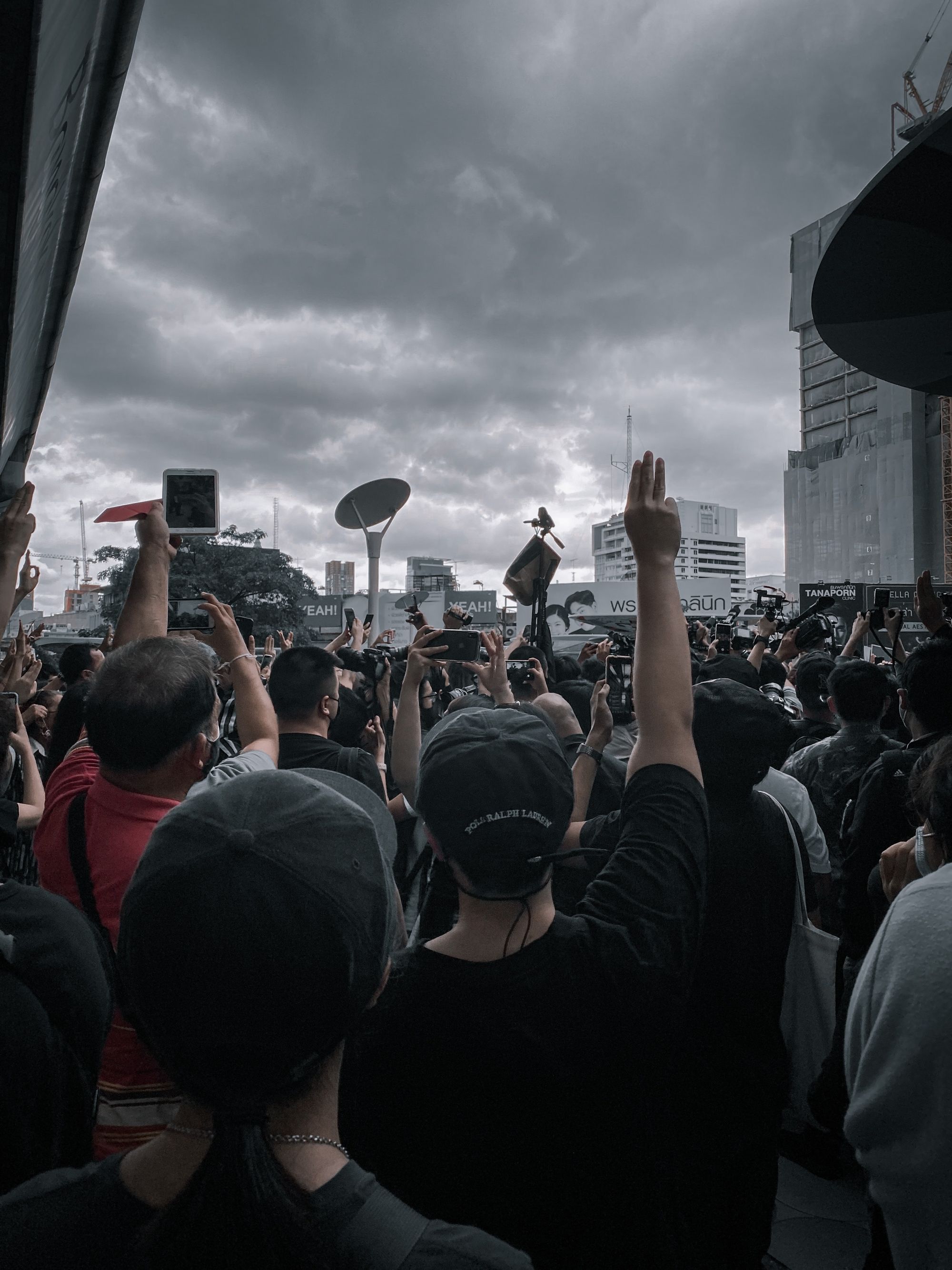 (Protesters in Bangkok in August. Photo by Kitthitorn Chaiyuthapoom on Unsplash)
During his 3 August speech, Anon called for reform of the monarchy, arguing that the monarchy had grown more powerful than even the country's constitution. (Thailand is supposed to be a constitutional monarchy, where the sovereign exercises power within the limits of an established legal framework, unlike an absolute monarchy, where the sovereign exercises supreme authority and usually isn't restricted by laws.) In just over a century, Thailand has been through 21 military coups, or attempted coups (it's a little out-dated because it's from 2011, but you can find information about most of these coups via this New Mandala article) — and many believe that these occurred with the secret support of the royals.
The economy has suffered; since the 2006 military coup, Thailand's economy has been falling behind that of its neighbours. Things have got even worse with COVID-19: Thai people are now facing widespread unemployment, and a 22% rise in suicide over the past six months. According to the World Bank, things don't look good: "the number of economically insecure, or those living below US$5.50 per day (in purchasing power terms), is projected to double from 4.7 million people in the first quarter to 9.7 million people in the second quarter of 2020. In particular, the share of economically insecure middle-class households with workers in the manufacturing and services sector will rise by three-fold, from 6% to 20%."
This new economic catastrophe, the worst since the 1997 Asian financial crisis known to the Thais as the "Tom Yum Kung crisis", has further stimulated young Thais in condemning Prime Minister Prayut Chan-o-cha and the powerful King Vajiralongkorn. Faced with an uncertain future, young Thais — many of them still students in university or high school — believe that, due to close ties between the monarchy and the military, Prayut's incompetent government and the unreasonable support it enjoys from the palace is responsible for this disaster.
10 August marked a turning point when the 21-year-old activist Panusaya Sithijirawattanakul read a 10-point manifesto for reforming Thailand's monarchy in front of thousands of fellow protesters at a rally at Thammasat University's Rangsit Campus. These 10 demands for change include: repealing the lese majeste law and granting amnesty to all who have been prosecuted under this law, stripping the monarchy of legal immunity, reducing the amount of the national budget given to the king, making the assets of the monarchy auditable, and banning the king from endorsing further coups.
Pro-democracy Thai youth point to the king's behaviour as a key grievance when compared to the hardship many Thais have experienced. Amid all the economic anxiety, outrageous gossip and scandal about King Vajiralongkorn — telling of his life of luxury in Germany, his appointing of his concubine as a second queen, his spending millions of Thai taxpayers' money in foreign lands, and his neglect of his people's suffering during the pandemic — are hard to swallow. The protesters have a simple question: "Why is the king living such a luxurious life in Germany, while many of us are facing so much difficulty?"
In a speech that spread across the country, Panusaya declared, "All humans have red blood; we are not different. No one in this world is born with blue blood. Some people may be born more fortunate than others, but no one is born more noble than anyone else." It was a stunning comment that broke long-held taboos.
Nevertheless, it won't be easy for these young Thais to succeed. The older generation, especially the Thai middle class and the elites, strongly oppose the demands of the pro-democracy activists. From their perspective, Thai people should be grateful for all the contributions made by the current royal ruling house of Thailand. Intergenerational conflict has emerged; pro-democracy youth mock conservative Thais seen to support the royalty and the military's role in politics as "salim", while these conservatives condemn the protesters, even if they turn out to be their own children.
(While there is intergenerational conflict, it's worth noting that not all salim are older Thais. There are also young Thais who support the current Thai government and royal family, and who would thus also be referred to as salim. In this way, "salim" encompasses a larger range of age groups and backgrounds than a term like "boomer".)
"My father reported me under Section 112 [the lese majeste law]," Chan Nuch, a speaker at a rally in Chiang Mai University, wrote on her Facebook page (in Thai). "If he wants to report me, let him do it. If he wants to kill me because my belief is different, let him do it. At least I will die as a human, not the dust under their feet."
She isn't the only one who has faced hardship for her political stance. Multiple demonstrators have testified on social media to being kicked out of their homes by their families. A group of high school students, tweeting under the handle @BadStudent_, wrote (in Thai) about how they faced pressure from their family in a variety of ways: some had contact with their family cut off, or seen financial support cease, while others were threatened with being sent abroad, or even been deprived of food. But still these young activists say they're willing to keep fighting.
Young demonstrators have faced undue severity and harsh treatment this month. About a week ago, the police used water cannons laced with blue dye and tear gas against protesters. Many have been arrested for participating in the protests, and two charged with attempting violence against the Queen — which could lead to life sentences.
On Friday, King Vajiralongkorn indicated support for ultra-royalists by praising a monarchist who had held up a royal portrait amid pro-democracy protesters. For many, his comments — telling the royalist that he was "very brave, very good" — was evidence of his hostility towards the student movement, and a move that will perpetuate political turmoil.
There's still a long way to go, but observers already point to an "irrevocable" shift; this widespread, strong protest by a young, well-educated generation will eventually lead to a transition.
But will this transition happen in a peaceful or violent manner? This is a question that no one can yet answer.
---
In solidarity with Thailand's movement for democracy.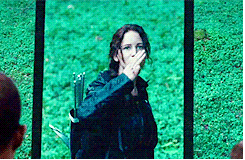 ---
Feel free to share this issue!
You can also support this newsletter by becoming a Milo Peng Funder:
We, The Citizens Newsletter
Join the newsletter to receive the latest updates in your inbox.