A "moving target": House visits and shifting boundaries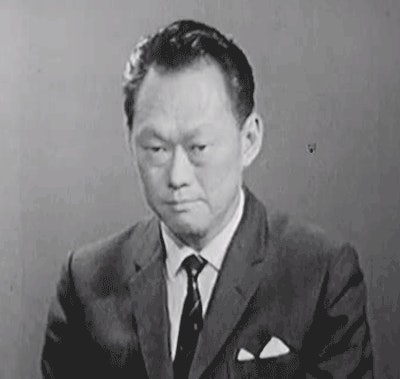 Happy Wednesday, all! Here's another example of something I'm planning to do as a "premium" thing for those who contribute to the Milo Peng Fund (i.e. a paid subscription). The last example was this little photo essay of this year's Pink Dot. I don't have a set schedule for these at the moment, but I don't plan to do more than one a week of these (on top of the free weekly newsletter) so I don't clog anyone's inboxes.
To all those who have already got paid subscriptions—thank you so much! 🙏🏼
Help me get the word out by forwarding this newsletter to your friends!
---
On Monday (15 July), I met up with Jeannette Chong-Aruldoss and volunteers from the Singapore People's Party (SPP) at a busy intersection in Mountbatten SMC. They're dressed in the party's red-and-white polo tees, clutching orange flyers with her contact details on them.
Jeannette stood as a candidate in Mountbatten SMC in both 2011 and 2015. Since that last election, she's continued visiting HDB blocks, going door-to-door to make sure that each household has a flyer. Private condominiums, unfortunately, are closed off: as private property, there's no way for politicians like her to do house visits.
On this particular evening, she's set her sights on voters living in landed property—large bungalows or semi-detached homes stretched out along main roads or nestled in smaller lanes. It's a tough task; the population density is far lower here than in HDB estates, so one gets to meet fewer people within the same timeframe.
"I try and do [such walkabouts] once a week at least," she tells me. "I also join the Bishan-Toa Payoh [a GRC that SPP previously contested] walkabouts, and some of my volunteers also are helping in Bishan-Toa Payoh and maybe they even help in Potong Pasir [an SMC that'd been held by SPP's leader Chiam See Tong for a long time before it was lost to the PAP], so I also don't want to overburden the party members and the volunteers."
We're lucky this evening: there are more volunteers than usual. Sometimes, Jeannette says, she canvasses households accompanied by only one volunteer.
We set off at about 7pm. The volunteers fan out, going from gate to gate and ringing bells to see if anyone's home. Once in awhile, we get barked at by dogs. If a resident does answer the door, Jeannette rushes up to say hello and let people put a face to the name.
"It's not really about elections," she tells me later. "It's about me wanting to get to know the electorate. Me wanting to understand what are the issues that concern them, what are the issues that's bothering them, issues of the day."
But such walkabouts do trigger thoughts of the elections. A few of the residents ask Jeannette if she's doing this because the elections are coming. It's a tough question to answer; despite the rumour mill, there hasn't been any direct indication that a vote is 'round the corner. According to Minster for Trade and Industry Chan Chun Sing, the Electoral Boundaries Review Committee (EBRC) has yet to be convened. It's thus unlikely that there'll be an election in 2019.
This uncertainty is part of the game for all but one political party in Singapore. Regardless of the quality of candidates that an alternative party can muster, it'll still be a breakneck sprint to Polling Day—since Singaporeans were able to elect all their representatives in the Legislative Assembly in 1959, there have only been two elections where the time between the dissolution of Parliament and Polling Day exceeded 20 days. As I wrote in a recent piece for the Lowy Institute, Singapore's election process, while not directly rigged, tilts the playing field quite heavily in the incumbent's favour.
As we walk around the main road, Jeannette points to the condominiums on the other side. They're not in Mountbatten SMC—the road is the border between Jeannette's turf and Marine Parade GRC, a five-member mega-constituency.
"But you don't know if [the border] will change or not," I say.
Jeannette laughs. "Ah yah lah, that's why lah! It's a moving target lah."
These shifting borders are a problem for alternative parties, but also raise questions about due process and transparency in Singapore. It makes sense that boundaries need to be adjusted now and then due to demographic changes, but the reasons for redrawing the boundaries every election cycle—and why the boundaries are drawn the way that they are—aren't made clear to Singaporeans.
After following Jeannette around on her Monday walkabout, I looked up an article I'd written for The Online Citizen during the 2015 election period. I'd written about how Singaporeans have been left without a voice in the way that our boundaries are delineated, and how things hadn't always been so opaque. In fact, there'd been efforts, led by some elected officials, to make things more transparent and fair. I'd also found this quote by one of the members of the Legislative Assembly:
On principle it is advisable to have the work of this Committee [which decides on the constituencies] placed before all political Parties. If there has been no gerrymandering it would be obvious to everybody, and everybody would then be quite happy. […] Nothing would be lost if the  reasons for the delineations are placed before an All-Party Committee. If the Committee is fully aware of the fact that any radical alteration  to the boundary lines may well lead to a postponement of the elections, that is a responsibility which will be shouldered by every political Party.
Guess who?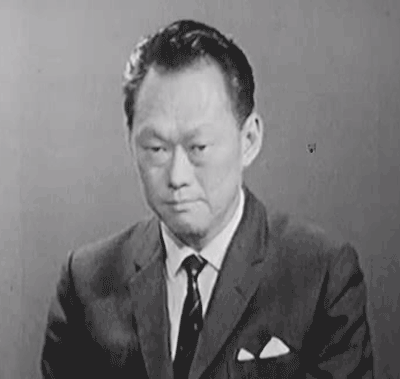 Want more of this?
Subscribe for regular news and views about Singapore!