Accepting that Covid-19's probably here to stay…
Milo Peng Funders keep this newsletter running, as well as supporting my other independent writing and civil society work, so please become one if you can! You can also tip me on my Ko-Fi page.
---
I closed applications for the Kaya Toast Mini-Mentorship Initiative at the beginning of this week! I've been going through the applications and am working on responding to people this weekend. I'm aiming to respond to every serious application regardless of whether they've been selected or not, although I can't promise that I'll be able to give detailed feedback to everyone.
One thing I can say now, though, is that I'm accepting more than the two I originally limited myself to. Should have known that wasn't going to work, huh...
---
Covid-19 update
I feel like I blinked and an entire week went by, and I have almost no idea what happened. But there's been a lot in the news about Covid-19, so here's as comprehensive a round-up as I can muster.
This has been on the cards for a long time, so it should come as no surprise: we're going to have to get used to the idea that Covid-19 is probably going to become endemic. The co-chairs of the multi-ministry task force on Covid-19 have written a piece in The Straits Times laying out the broad strokes of what a Singapore-with-but-not-overwhelmed-with-Covid-19 might look like. Key takeaways: to get there, we need vaccines, testing, treatments, and social responsibility. If these things are in place, we might not have to worry about the healthcare system being overwhelmed, or too many people developing serious symptoms, and therefore can open things up.
The national vaccination programme is going full speed ahead—in fact, we're accelerating beyond what was initially announced as more supplies come in. The government is also working on getting other supplies, such as Novavax, which might come in at the end of this year.
If you're vaccinated, you might be able to have shortened stay-home notices when entering Singapore from abroad—they're not ready to announce them yet, but the government's looking into revising the guidelines. Meanwhile, we stick with smaller victories, like being on track to have groups of five dining in restaurants in July.
Also, if you want a free oximeter, Temasek Foundation will be giving them out from 5 July on. More info here.
---
Lawrence Wong's speech on race and racism
Lawrence Wong, our maybe-maybe-not-wink-nudge-shrug next prime minister, gave the keynote at the IPS-RSIS Forum on Race and Racism yesterday. You can watch it below, or skim the text here.
I appreciate his call for those in the majority race—aiyah, let's just say it lah, Chinese people—to be aware that it's more difficult to be minorities in a society, and to be sensitive to the needs and experiences of minorities. I also agree that we need upfront and uncomfortable conversations.
But there are double standards and systemic issues here; you can find them in Lawrence Wong's speech itself. We, as a society, are somehow still too racist (or not yet "post-racial") for us to abolish the GRC system—even though there are examples of Singaporeans being willing to vote in minority politicians in SMCs, or as leaders of GRCs and even political parties—yet not racist enough for our political leaders to seriously start considering and talking about anti-discrimination legislation. We're seeing a politician acknowledge that minorities encounter racist landlords who don't want to rent to them—yet he's talking as if he and his colleagues can't do anything about that except implore the Chinese to help "make our minority friends feel comfortable". He defends SAP schools—which are overwhelmingly Chinese spaces where young Chinese Singaporeans don't encounter or interact with kids of other races—by saying we need them to provide good English-Chinese bilingual education, while acknowledging that there is English-Malay or English-Tamil bilingual education that takes place without the insular and elitist structure of SAP schools.
Wong winds down his speech by saying the government is continually reconsidering and reviewing its policies with regard to race. But we're seeing so little of that from those in power; instead, there are lots of calls for us to be nicer to each other even as they validate the idea that "racial preference" is normal and just a fact of life we need to accept.
Even as I write this I can hear a little voice in my head saying that perhaps I'm expecting far too much from this government. But on this issue, we should be expecting more than what we're getting right now.
---
A debate on CECA
The Progress Singapore Party has picked up Law and Home Affairs Minister K Shanmugam's gauntlet and are going to debate the Singapore-India Comprehensive Economic Cooperation Agreement (CECA) and foreign employment policies. As a first step, the party is seeking more information—such as the number of work passes issued since 2005—to prepare, after which they'll find a good time to file a motion to debate in Parliament.
I'm a little nervous about this. I believe that trade deals like CECA should be debated, but I'm wary of the framing and context in which this debate is going to happen. I'm worried that it's going to open up more space for xenophobic and racist sentiment (which is not the same as saying that everyone who criticises the policy is xenophobic or racist), and still turn out not to be a very substantive or meaningful debate. Let's face it, there's going to be point-scoring and grandstanding and bad faith, possibly from more than one direction, in and out of Parliament. 😫
---
Got some more...
Parti Liyani was not successful in suing for compensation from the Attorney-General's Chambers. The High Court said that she hadn't successfully proven that her prosecution for theft had been "frivolous or vexatious".
Gaiyathiri Murugayan has been sentenced to 30 years' imprisonment for killing Piang Ngaih Don, who did domestic work in her home. The prosecution had called for life imprisonment while the defence argued for no more than eight or nine years in jail. Also read: the Transformative Justice Collective's piece on how ending the abuse of domestic workers can't just be about harsh penalties.
The government has banned a book for promoting enmity among religious communities. Menyingkap Rahsia Tentera Elit Briged Izzuddin Al-Qassam: Generasi Muda Perindu Syahid (Uncovering The Secrets Of The Izz Ad-Din Al Qassam Brigades Elite Force: The Young Generation Of Seekers Of Martyrdom) popped on to their radar when they were investigating a former NSF who was detained under the ISA in March.
---
Ayahku, Dr. G
There'll be an online screening of the short film Ayahku, Dr. G on 3 July 2021, from 7–9pm. The film follows one daughter's journey to save her 60-year-old father from the death penalty in Malaysia, after he's arrested for using medical cannabis to treat his chronic illnesses. After the screening, we'll have a critical discussion on the War on Drugs in Malaysia and Singapore, the effect that harsh drug laws—including the death penalty—have on families and communities, and the developments in the discourse around drug liberalisation, harm reduction, and the legalisation/regulation of medical and recreational cannabis use.
Get your tickets here! Proceeds go to a fundraiser for Dr. G's family.
---

🪙 The Transformative Justice Collective is fundraising in solidarity with human rights lawyer M Ravi to help him pay off a fine and costs that come up to S$10,500. Ravi was fined by a disciplinary tribunal over comments that he'd made at a press conference in Malaysia in relation to a death row inmate's case. We have more background on the case here, and you can contribute here. Or you can contribute via PayNow by scanning TJC's QR code below (please remember to mention in the reference that it's for the fundraiser for Ravi, so we can keep track!)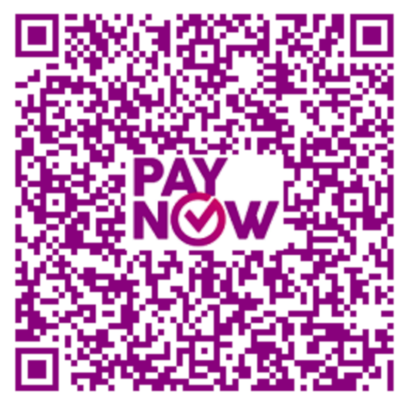 🪗 A reader of We, The Citizens asked for a shout-out to the Singapore Musical Box Museum this week! Like other private museums, the Singapore Musical Box Museum has been hit hard by the pandemic. They have a free art exhibition on until 10 July, so go check it out! (Yes, the emoji is an accordion and not a musical box but I typed "music box" into the emoji search and this is what I got and it's quite cute anyway, right?)
🖼 Also this week, a nod to the artwork of one of the newsletter's readers! Check it out here.
---
I'm going to just leave this here, with my heartiest congratulations to whoever wrote this headline:
---
Thank you for reading! Feel free to forward this on to anyone you think might be interested. 🙏🏼 Once again, a reminder that becoming a Milo Peng Funder is an awesome thing to do! You can also make a one-off contribution via my Ko-Fi page.
We, The Citizens Newsletter
Join the newsletter to receive the latest updates in your inbox.