An employer admits to culpable homicide
Also: questions over the "outrageous" salaries of Singapore's five mayors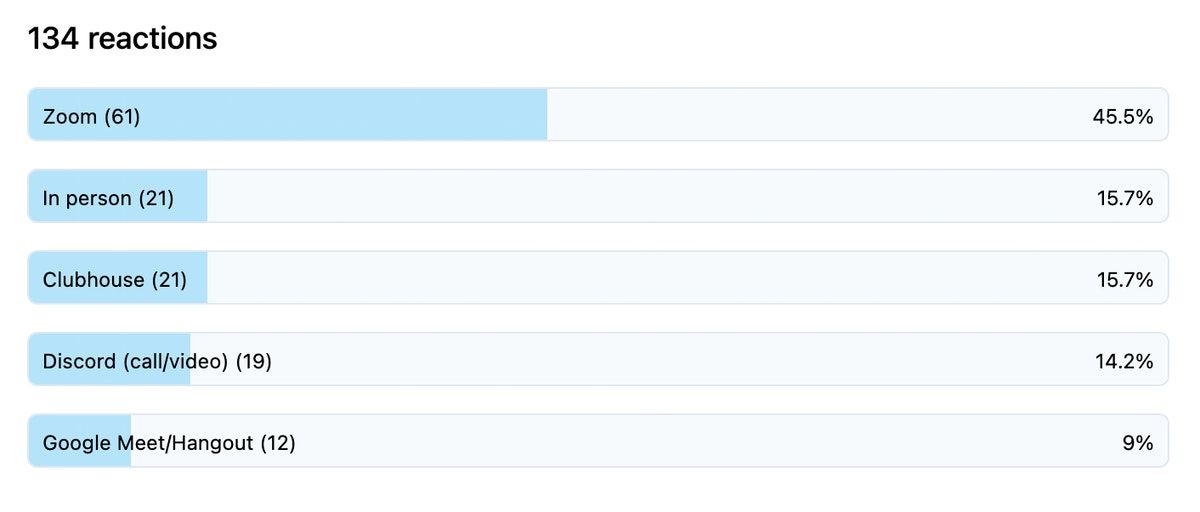 Earlier this week, I sent out a special issue about what we've learnt (or not) from Singapore's largest humanitarian crisis last year. It was first emailed to Milo Peng Funders, and then made available to others later. You can catch up here.
---
I forgot to share the results of the poll about platforms for democracy classrooms last week!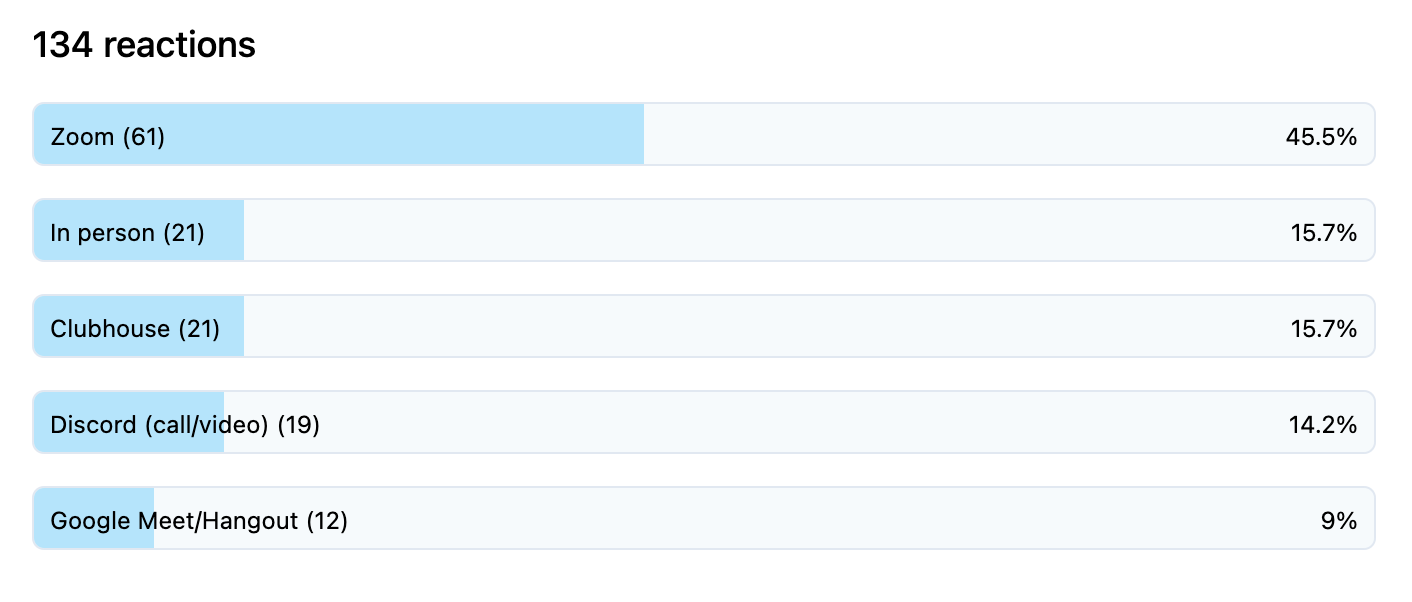 Since the majority of those who voted would prefer we have these sessions on Zoom, I'll start thinking about bringing back democracy classrooms that way first. Let's all keep our fingers crossed that we can do in-person ones soon! 🤞🏼
---
A domestic worker's murder
In 2016, 24-year-old Piang Ngaih Don was murdered by her employers. The young Myanmar national had come to Singapore — the first time she left her remote village — to become a domestic worker, leaving her young son with her sister. When she ended up working in the home of Gaiyathiri Murugayan, she was not allowed to have a mobile phone, and was not given days off. She was also subjected to verbal abuse, physical assault, and deprived of food and rest.
Gaiyathiri has pleaded guilty to 28 charges, including culpable homicide. Her mother, Prema S. Naraynasamy, and husband, Kelvin Chelvam, also face multiple charges.
Piang Ngaih Don's story is told in this documentary by Lianain Films, but as you'll see, the issues go far beyond just her tragic case:
According to the Ministry of Manpower, Piang Ngaih Don's employment agency had spoken to her twice during her first six months here, but didn't pick up on any issues. She also saw a doctor twice — once for her six-monthly medical examination, and another time for a runny nose, cough, and swelling on her legs — but no issues were reported. Although the doctor saw bruises on her, Gaiyathiri claimed that it was because Piang Ngaih Don was clumsy and fell a lot.
Following this case, the manpower ministry has said that they'll be undertaking reviews, such as of the reporting system for doctors, and also intensifying their outreach to new domestic workers to check in on their well-being.
But, as the NGO HOME points out, these are all after the fact. What we also need are changes that provide more protection to domestic workers and make them less vulnerable to abuse in the first place. HOME's statement calls for measures like allowing workers to live outside of their employers' homes, and guaranteeing a weekly day off.
These suggestions from HOME are really important, because the extremely skewed power dynamics between employers and domestic workers need to be addressed. Domestic workers have a relationship with their bosses that we would never want to have with our own employers. While Piang Ngaih Don suffered extraordinary abuse, actions like the confiscation of mobile devices, restriction of access to the Internet, and deprivation of days off (by exploiting a loophole in the law that allows employers to compensate workers in lieu of time off) aren't actually uncommon in Singapore. HOME has also published a report detailing their experience of domestic workers reporting heavier workloads, increased surveillance, and increased workplace stress during COVID-19, particularly because their employers were also home more than before due to work-from-home arrangements. There were also increased cases of abuse that required crisis intervention and mediation services.
There's no specific fundraiser for Piang Ngaih Don's family, but HOME has said that they're able to transfer money to them, if people want to send funds before 31 March. Here are the details from HOME:
"If you wish to donate to Phiang's family, you can donate to HOME via Paynow (UEN T04SS0193H) and in the reference section, please indicate "PND". HOME will ensure that these funds go directly to Phiang's family."
---
Do you find a mayor's salary "outrageous"?
I missed out the entire Budget 2021 last week, but this week we've the parliamentary debates to look at. The one topic that has caught the public's attention is questions over the role and salaries of mayors.
That tweet's an old one of mine from last year, but Leader of the Opposition Pritam Singh brought this issue to the fore once again when he asked if the work done by Community Development Councils (CDCs) headed by mayors could be done by other agencies.
Singh also pointed out that many Singaporeans find the salaries of mayors "outrageous". As the tweet above states, mayors are paid S$660,000 a year on top of their S$192,500 a year MP salaries. We have five mayors at the moment.
Denise Phua, the only full-time mayor (apart from being an MP) out of the five, didn't take Singh's comments well, saying that what he said "belittles" the CDCs. She took a swipe at his Leader of the Opposition role, given to him by the prime minister last year: "Singaporeans too ask what the role of the Leader of Opposition in our Parliament is…"
Deputy Prime Minister and Finance Minister Heng Swee Keat had announced during the Budget that Singaporean households would get S$100 vouchers to spend at neighbourhood shops and hawker centres, administered by the CDCs. Singh asked if this was a way to make the CDCs relevant, since there are other organisations that could have been put in charge with this voucher scheme. One of the long-standing critiques about the CDCs and mayors, after all, is that there's a duplication of the work that they do with needy families across other government agencies and ministries.
POLL: What do you think of the salaries that mayors get? (Select below!)
👍🏼 I think it's fair
👎🏼 It's outrageous
😳 We have mayors?
---
Got some more…
A shipment of Sinovac vaccines have arrived in Singapore, to relatively muted response (compared to how we welcomed the Pfizer-BioNTech and Moderna ones). Sinovac's shots haven't actually been approved for use in Singapore yet, so is it a bit weird that they've arrived before approval? Might this lead to some political pressure from China for Singaporean authorities to approve the vaccine?
Workplace fatalities are worryingly high in Singapore. Zaqy Mohamad, the Senior Minister of State for Manpower, was already expressing his concern over seven fatalities in February alone, and then that number grew with an explosion in Tuas that killed three workers and left five in critical condition.
The Monetary Authority of Singapore says they didn't find any "significant funds" from Myanmar nationals and companies in banks in Singapore. Justice for Myanmar, though, has published a story about a Singapore-based company being the lead investor in a complex that's channelling money to the Myanmar military.
We, The Citizens Newsletter
Join the newsletter to receive the latest updates in your inbox.