Hello again on another Saturday! This past week, I learnt that Cambodia is thinking of copying FICA 😵😵😵. I wrote this op-ed for VOD, an independent media outlet in Cambodia, about why that would be a very bad idea.
---
Anti-vaxxers in hot water
Dr Paul Pronyk, the deputy director at the SingHealth Duke-NUS Global Health Institute, is saying that while there will be an Omicron spike in Singapore, there are unlikely to be that many seriously ill cases or deaths, given our high rates of vaccination.
Dr Pronyk also says that those most likely to need oxygen support after infection are those who are unvaccinated, as well as the elderly and those with pre-existing conditions. At this point in the pandemic, this shouldn't be news to any of us. While not outright making the vaccine mandatory, the government has done a lot to push people to get vaccinated. They've brought in differentiated measures that bar unvaccinated people from a wide variety of public places, and might even cost unvaccinated individuals their jobs.
Over the past week, Iris Koh — probably Singapore's most well-known anti-vaxxer — was arrested for conspiring to cheat the Ministry of Health by submitting falsified vaccination records. They even opened the court on Sunday just to charge her, and as I write this the news came in that they're upgrading her charge to conspiring to lie to the ministry. According to what's been reported, the police are saying that Koh would refer people from her Healing the Divide group to a doctor who would submit false information that would lead to the Ministry of Health issuing vaccination certificates to people who had not actually been vaccinated. The doctor has since been identified as Jipson Quah, who has been charged for conspiring to make false representations to MOH. His assistant has been charged with abetment by conspiracy to cheat. The police say another eight people are under investigation.
---
RIP, Ethan and Ashton
The father of two 11-year-old boys, found dead in a canal, has been charged for murder. He had called the police last week asking for assistance; when the police arrived, the two boys were found lying motionless and pronounced dead at the scene. Interfaith prayers have been held for the boys, and people have been leaving condolence messages at the site.
Investigations are still ongoing, and I don't want to go into more than the barest details, so as not to add to noise or speculation on the case. The boys were reportedly special needs children, and SG Enable, a government-linked agency for persons with disabilities, encouraged caregivers of children with disabilities to seek support if needed.
---
Got some more...
💸 The Public Accounts Committee, made up of eight Members of Parliament, has reviewed the Auditor-General Office's report on the public sector. They acknowledged the the various government agencies pinged had taken the AGO's findings seriously and have tried to improve matters. The major problems largely had to do with things like procurement and IT controls. It's worth taking a look at this list of lapses flagged by the AGO.
☠️ No surprise here, but K Shanmugam says Singapore is going to stick to its war on drugs. "...while there are countries that have successfully kept drugs off their streets, they should not be forced to go down the harm reduction approach. Our focus is on building a drug-free Singapore, not a drug-tolerant one," he said. I've written about the death penalty and Singapore's drug policy here and here.
🗣 Janil Putucheary is still defending POFMA, saying that it was the "right step" and hasn't chilled speech in Singapore. His position is that POFMA is working. How well did it work against anti-vaxxers?
📰 SPH Media Trust's chairman Khaw Boon Wan says they've been investing in building up talent and tech to deliver quality journalism. I wrote last year about the very obvious elephant in the room, and how nothing's really going to change as long as that's not addressed.
🏫 Initially, the impending closure of Yale-NUS College was sold as an expansion of liberal arts education in Singapore. But the new NUS College that will replace YNC won't even have liberal arts subjects in its core curriculum. (You can read my special issue on the shock announcement about YNC here.)
---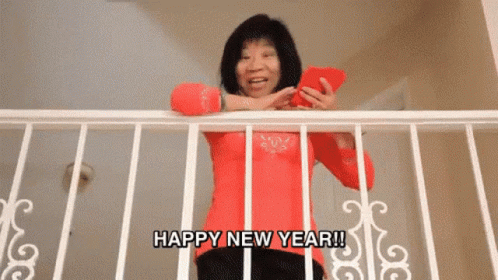 And here we are at the end of another week's wrap! To all who celebrate, have a very happy Lunar New Year! I'm going to start consuming large amounts of yusheng...