Circle of Tsundoku: Six Suspects

Circle of Tsundoku is where I give away secondhand books to the We, The Citizens community. These are usually books that I've collected over the years and either (1) read and decided that I'll give them away to share the magic, or (2) regretfully accepted that I'll never actually get 'round to reading them, and therefore should give them up to new homes. Either way, I'm trying to free up space on my shelves, because I have a really bad book hoarding habit.
As a thank you for your support, Milo Peng Funders get first dibs on these books! When I have a book to give away, I'll send out a Milo Peng Funder-only issue on Monday/Tuesday. If there are no takers by Friday, I'll put the book in Saturday's weekly wrap for everyone.
---
The book looking for a new home this week is Vikas Swarup's Six Suspects. As you can see, I picked it up at a BookXcess (very dangerous place for tsundoku-ing). But considering the scale of my unread-books problem at home, I don't imagine I'm going to get to this any time soon.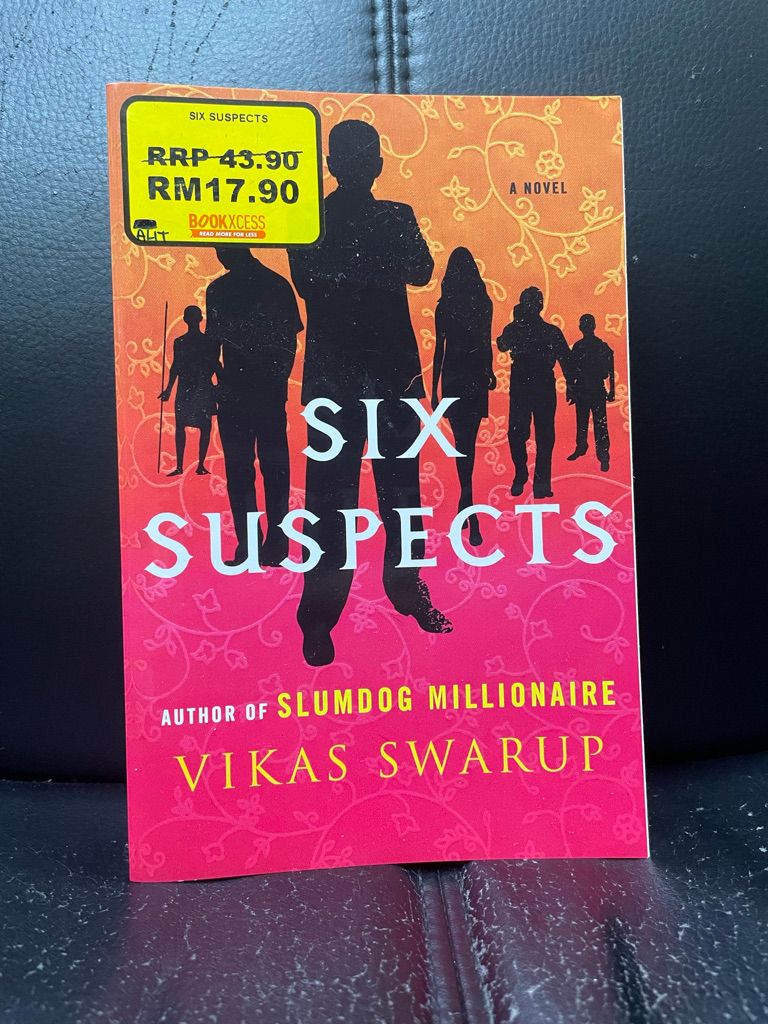 Here's the synopsis I filched off Wikipedia:
Seven years ago, Vivek "Vicky" Rai, the playboy son of the Home Minister of Uttar Pradesh, murdered bartender Ruby Gill at a trendy restaurant in New Delhi, simply because she refused to serve him a drink. The opening murder committed by Vicky Rai is similar to the Jessica Lal murder case in which the killer was Manu Sharma.



Now Vicky Rai has been killed at the party he was throwing to celebrate his acquittal. The police recover six guests with guns in their possession: a corrupt bureaucrat who claims to have become Mahatma Gandhi; an American tourist infatuated with an Indian actress; a member of an ancient tribe on a quest to recover a sacred stone; a Bollywood sex symbol with a guilty secret; a mobile-phone thief who dreams big; and an ambitious politician prepared to stoop low.



Swarup unravels the lives and motives of the six suspects.
---
If you'd like to adopt this book, get in touch by replying to this email! Just to make this easy, I'm doing this on a first-come-first-serve basis, so the first person to email me will get it.
To avoid me collecting people's addresses for no good reason, you don't have to give me your address right away; you'll only need to give it to me if I get back to say you're the first in line! I'll then post the book to you. ☺️
If you wouldn't mind sending the book on to someone else after you're done, let me know! I'll then link up the person who came in second-in-line with you.
We, The Citizens Newsletter
Join the newsletter to receive the latest updates in your inbox.