In which apologies have to be sought before they're given
Issue 105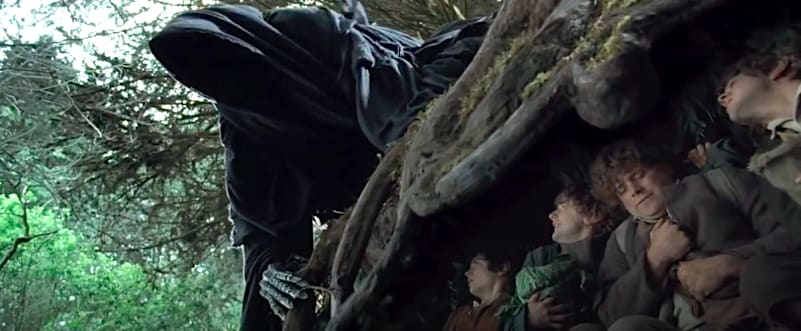 I am having such a hard time trying to keep track of dates and times, I almost forgot I had to give a presentation yesterday. 😫 Am I the only one with this problem?
---
The COVID-19 check
Singapore has reported 21,707 confirmed cases of COVID-19 to date. Over 85% (edging towards 90%) of the cases are migrant workers in dormitories—over a month after the first dormitories were declared isolation areas, we're still seeing large numbers of new cases identified within the dorms, but more on that in the next section.
We've got our eyes on June 1, which is when the circuit breaker measures are supposed to come to an end, but the government is warning people not to expect things to go back to normal right away. There'll still be precautions and measures in place even after the circuit breaker, and contact tracing is still going to be a big deal—and yep, they're still nudging people to download TraceTogether, while considering other options like wearable dongles for people who don't have smartphones. Apart from that, there's not a huge amount of information about exactly how "not normal" things are going to be at the end of the circuit breaker.
Healthcare staff and volunteers have tested positive for COVID-19, prompting a review of operational procedures.
And just to give us an idea of the scope of the problem—and how things have changed from just a month or two ago!—experts are saying that there could be 40,000 confirmed cases in Singapore by the end of this month. And as Alex Cook, vice-dean of research at NUS' Saw Swee Hock School of Public Health, says, "…perversely that would be a success compared to an unmitigated epidemic growth scenario."
Checking in with migrant workers
The outbreak continues within the migrant worker dormitories. Yesterday, the majority of 768 new cases reported were migrant workers in dorms.
Five migrant workers who tested positive for COVID-19 have died, but none of their deaths have been included in the national death tally for the coronavirus. Kokila Annamalai and I took a closer look at this in a special issue of this newsletter that was sent out last night. At today's press conference, in response to a question from Yahoo! Singapore, MOH's director of medical services Kenneth Mak talked a bit about how cause of death is determined: "Our approach really is first to ask ourselves: is this directly attributable to COVID-19 infection, or complications related to COVID-19 infection? In which case, if they are, we will report them as such."
Yahoo! Singapore quotes him a little more, but it's a lot of words with very little information. What does "ask ourselves" mean? How do the authorities determined whether a death is directly attributable to COVID-19, complications related to COVID-19, or not related to COVID-19? 🤷🏻‍♀️
Here's a must-read: the operator of a factory-converted dormitory on his experience during the outbreak. It contains staggering details: three of his workers displayed symptoms and were sent to the clinic on April 14. On April 17, they were informed that they'd tested positive—but they weren't evacuated from the clinic until April 19. Apart from that, the operator says that he's tremendously under-resourced, making it "almost impossible" to carry out some of the government's new requirements. Then there are concerns about communication, where rules and orders aren't explained in languages that workers are comfortable with, which means that they don't fully understand what they're expected to be doing. All in all, another clear demonstration of how it's not just a matter of bad employers or dorm operators—this is a structural problem.
Add to this Josephine Teo's revelation that about 20 dormitory operators and an average of 1,200 employers are penalised each year for flouting licensing regulations or providing substandard accommodation. (But if this is the case, why was it only in 2019 that a dormitory operator was charged under the Foreign Employee Dormitories Act? How were all the others punished?)
As workers have been cooped up in their rooms for weeks and weeks, mental health is also a serious concern. The Southeast Asia Globe has a good piece on the challenges these men are facing, and what some are trying to do about it.
On top of what's going on in the dorms, though, I've also been watching what the government's been saying about this fiasco. In the nutshell, they aren't keen on admitting that they'd dropped the ball.
Speaking in Parliament on May 4, Minister for Manpower Josephine Teo insisted that the dormitories had been on their radar throughout. In response to a question from NMP Anthea Ong about whether the government will apologise for putting migrant workers in this position, Teo said that she hasn't come across a single worker who has demanded an apology. This tweet sums it up best:
In an interview with CNBC, Minister for National Development Lawrence Wong characterised the problem with the dorms as one of design. While he admitted that there weren't sufficient safeguards, he still said that the issue was that the dorms are "designed for communal living". Not addressed: the gulf between "communal living" and "10 to 20 men packed into a room".
And then we have this from Speaker of Parliament (and former Minister for Manpower) Tan Chuan-Jin, who said that the massive outbreak in the dormitories can't be attributed to bad living conditions alone. Instead, he said, it's because COVID-19 is highly contagious, and the men live in close quarters in the dormitories.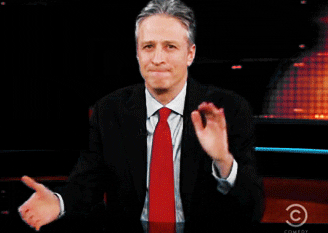 Is Ho Ching's salary a matter of public interest?
The Online Citizen has filed an application in the courts to challenge Minister for Finance Heng Swee Keat's POFMA order against them. They'd reported a Taiwanese news outlet claiming that Ho Ching—CEO of Temasek Holdings, wife of Prime Minister Lee Hsien Loong, and maverick Facebooker—earned a salary of about S$100 million a year. While the Taiwanese outlet hasn't received a POFMA order, TOC (among others) kena.
WP NCMP Leon Perera asked in Parliament why this was a POFMA-worthy issue. He also argued that it would erode public trust if POFMA orders were issued in response to claims of the salaries of Temasek's top management, without the actual figure disclosed. Second Minister for Finance Indranee Rajah has said that the question of whether public trust is involved will be left up to the courts, given TOC's application.
---
Support Booktique!
Booktique is an independent bookstore in Singapore that does pop-ups at book fairs around the country. But, as we all know, there aren't any book fairs on at the moment. So Anthony has started a COVID-19 mail order catalogue, for people to order books online! He offers a lovely curated list, so please check it out.
---
Here's A Nice Thing
We, The Citizens Newsletter
Join the newsletter to receive the latest updates in your inbox.