Independent media in Singapore: there's more than you think!
Reflecting on the very first Singapore Independent Media Fair.
If you subscribe to this newsletter, you already know that Singapore doesn't do well when it comes to media freedom. In terms of news sources, the landscape is dominated by mainstream media outlets that, for a variety of reasons, skew towards the ruling party and uphold hegemonic narratives.
There is a severe imbalance in platform, influence and resources, and this doesn't look like it's going to change any time soon. Even after SPH was exposed for having fudged its circulation figures, the government stuck to its decision to fund SPH Media up to $900 million for the next five years. Josephine Teo, Minister for Communications and Information, said:
"[SPH Media Trust's] internal review of circulation numbers reinforced our assessment that the media landscape had become highly unfavourable for news organisations, even if they had substantial reach and were trusted by the public. In particular, demand for print and digital subscriptions had weakened because news had become freely available. This is why circulation had come under pressure. I emphasise: This does not make it right for anyone to overstate circulation numbers. But it reaffirms the need for restructuring."
Minister for Home Affairs and Law, K Shanmugam, also justified still giving a boatload of money to SPH Media by saying that there is "no choice" but for the government to support the media if we want "high quality journalism".
The PAP government conflates SPH Media's offerings with quality journalism and the provision of news. As long as they see it that way, SPH Media essentially becomes "too big to fail"—no matter how their circulation figures had been fudged, no matter how the standard of the articles in the papers have dropped, the government will find some way to prop them up.
But is that the only way to support high-quality journalistic work in Singapore? And what if we broaden our gaze from just news organisations? When we look for media organisations and media work in Singapore, what do we find?
These were questions that came up in the putting together of the very first Singapore Independent Media Fair that took place yesterday, a collaboration between myself (under the Mekong Review banner) and Singapore Unbound. We wanted to look beyond just the hard news organisations—after all, neither Mekong Review nor Singapore Unbound's offerings (books published under Gaudy Boy or their literary journal SUSPECT) can be considered news publications, yet we see ourselves as part of the media ecosystem. With this in mind, we began inviting writers, poets, publications, publishers, initiatives and groups to take part in our fair. Yesterday, the sixth floor of The Cathay was bustling with twenty exhibitors sharing their work with visitors, and two open forums on the topics of independent media and storytelling were packed to capacity.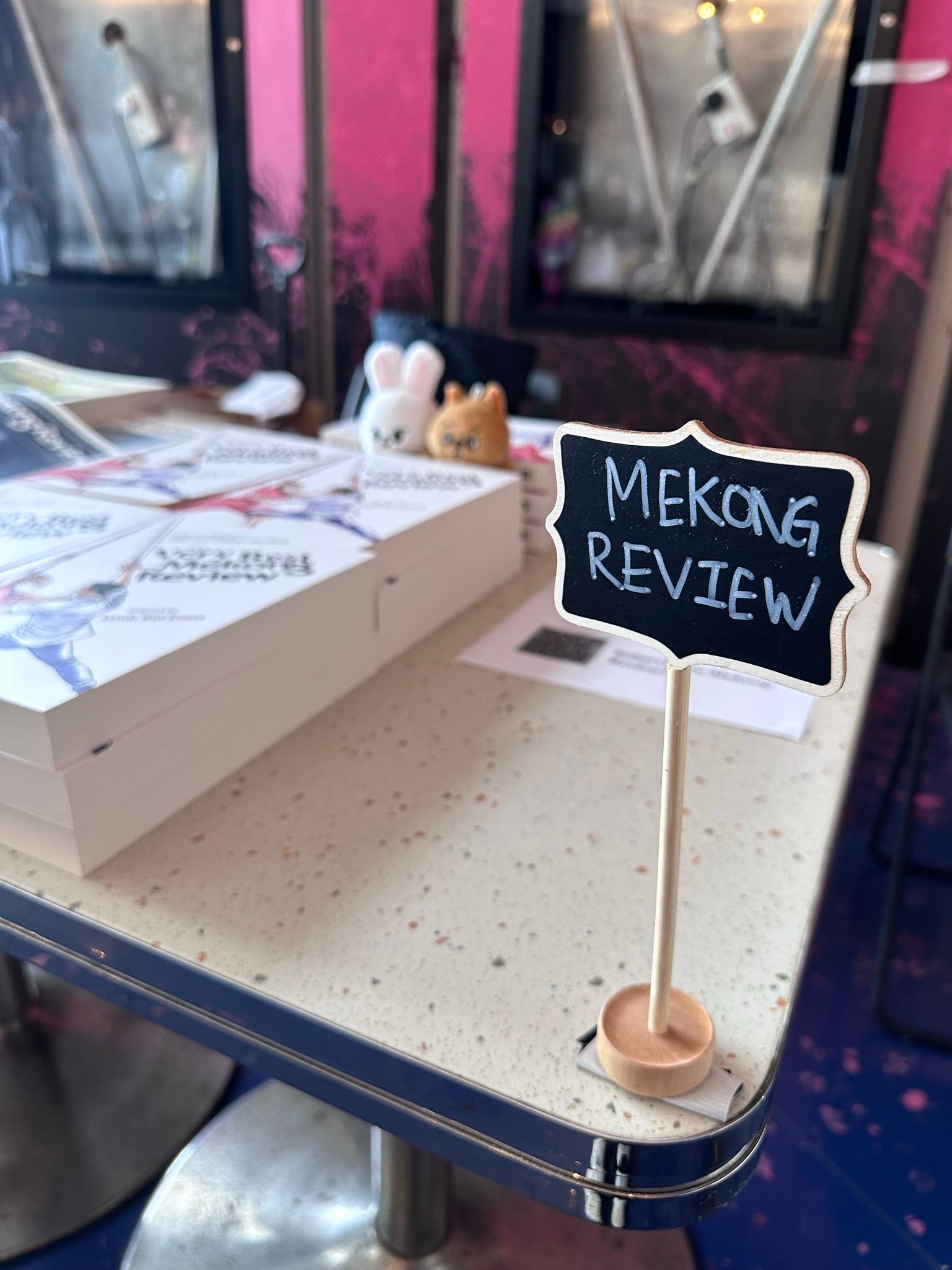 Apart from Singapore Unbound and Mekong Review's booths, there were publishers like Ethos Books and Faction Press, weekly digital magazine Jom, data journalism platform Kontinentalist, and groups like Lepak Conversations, Workers Make Possible, the Transformative Justice Collective, SG Climate Rally and many more. Between all of us present yesterday, our work spans from art and literary writing, current affairs, political commentary and research to theatre, comics and issue-based organising and outreach.
Multiple people who stopped by to chat with me at the Mekong Review booth commented that they'd never realised that so much is going on in Singapore. Our country has never been short on talent and passion and ideas—it's just that many efforts don't get the space and attention they deserve. This happens to some degree in every context, but in Singapore the playing field is also made uneven by limits and restrictions related to not only the media, but access to information, freedom of expression and civil liberties more generally.
When we think about the media landscape in Singapore, we need to look beyond traditional understandings of newspapers, radio and television, and even news websites. These are just mediums that serve people's needs, and people's media diets have changed. It only stands to reason that valuable media work, even journalism, can now be found on the different platforms that people turn to for their information and entertainment.
This is why we also made a point to include civil society groups in yesterday's fair. In an environment where the mainstream media will not touch certain subjects that deviate from establishment wisdom or interests, civil society has often had to take matters into our own hands to report on developments and tell stories. Last year, for example, much of the information that members of the public were getting about executions and death row prisoners were coming from the Transformative Justice Collective, whether through our own social media platforms or interviews we gave to other journalists, because the local mainstream media was not doing the job. Workers Make Possible, SG Climate Rally, Lepak Conversations and many more also have a solid presence on Instagram, where they delve into issues related to the communities they serve, produce infographics and explainers, and comment on policies. This is media work too.
If we wanted to support the media landscape in Singapore, there are many—and, I would argue, much better—ways to do so than give SPH Media hundreds of millions of taxpayer dollars. The government could set up funding schemes with public money for media outlets that do not come with political strings. We could address the entrenched culture of censorship and self-censorship that hampers not just media workers, but audiences too. We could provide more platforms and opportunities—as we tried to do with the independent media fair—for groups to introduce their work to Singaporeans. We could do more to impress upon people the importance of putting their money where their mouth is when it comes to supporting independent media, because Singapore is a small market to operate a media outlet in, and I've never an independent media outfit that isn't constantly worried about financial sustainability and the overheads of producing quality work.
Singapore could have a much more plural media landscape than what we have now. But that doesn't mean that it's a barren wasteland. I hope the Singapore Independent Media Fair demonstrated yesterday that there is already so much going on, so much potential for us to explore and build on. I left absolutely exhausted last night, but feeling very fulfilled and hopeful!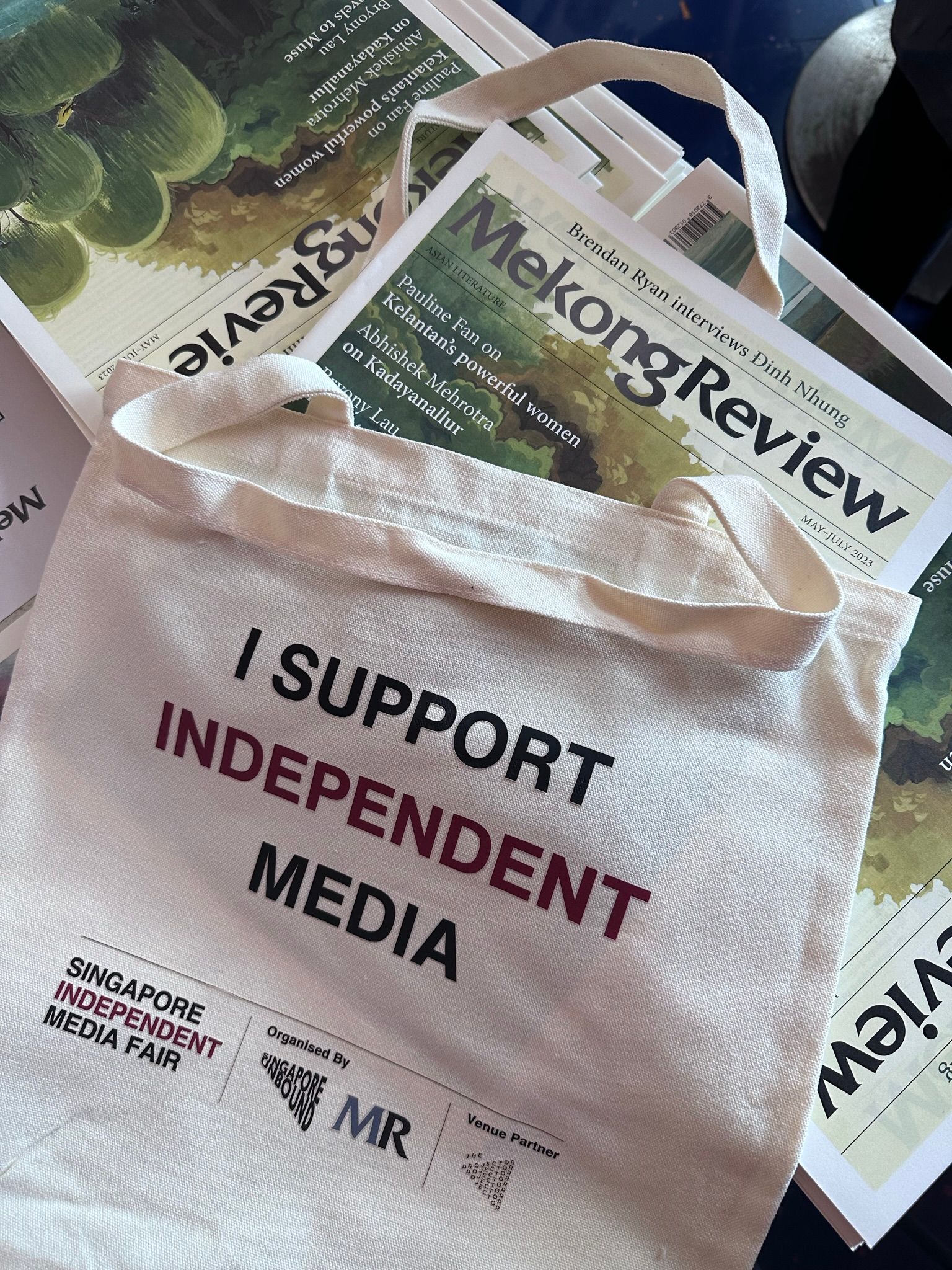 ---
By the way, we still have some of those tote bags available for sale, so if you weren't able to get one at the fair, drop me an email (or just reply to this one) to let me know if you want one and I'll see what I can sort out.
We, The Citizens Newsletter
Join the newsletter to receive the latest updates in your inbox.