Much ado about adjournment motions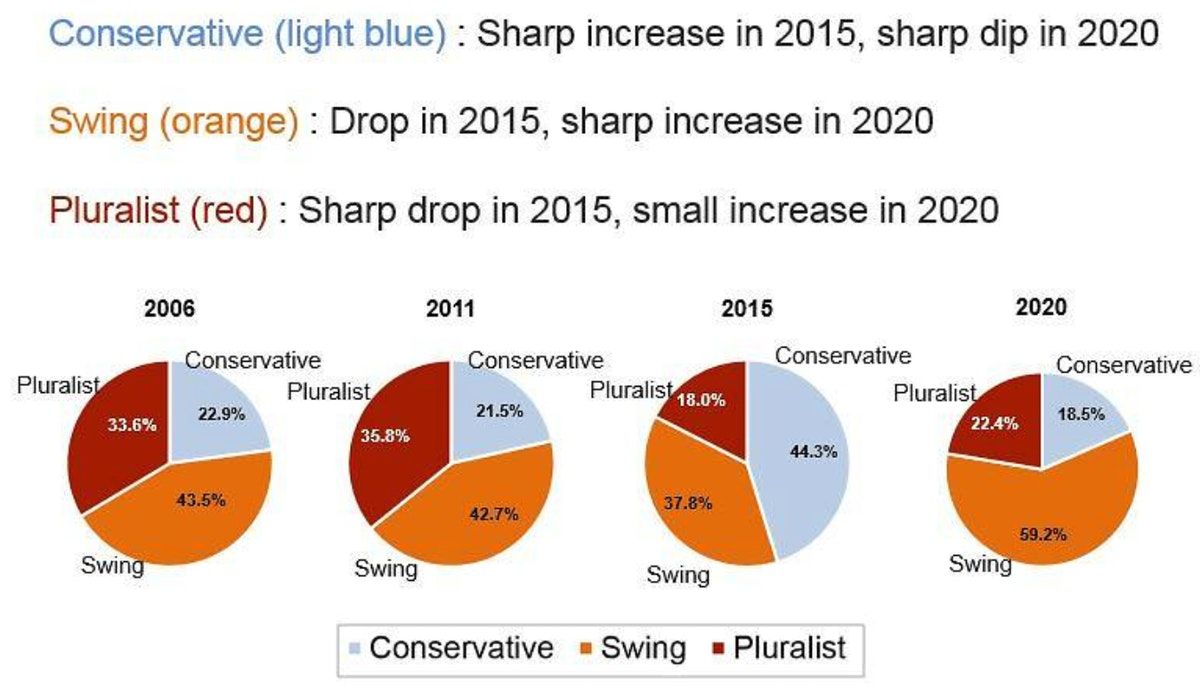 Donald and Melania Trump have the coronavirus. Part of me says, "Aiyah anyone getting COVID-19 is bad." Another part of me is just like, "ORH BI GOOD!"
One part is much bigger than the other part.
---
Seeking accountability, critiquing systems
There's been lots of muttering and grumbling about parliamentary procedure this week after five adjournment motions, including WP MP Sylvia Lim's one about enhancing equity in Singapore's criminal justice system, were filed for October's parliamentary sitting. That meant that there had to be a random ballot to pick the adjournment motion to be heard. Lim's one lost; instead, PAP MP Louis Ng will speak about protection from secondhand smoke in the home.
Given the amount of public attention drawn to issues with Singapore's criminal justice system following the acquittal of Parti Liyani, it wasn't surprising that this result was met with criticism, and people (including myself) arguing that secondhand smoke, while bad, is hardly as urgent and current a matter as systemic issues related to criminal justice. Furthermore, while there have been previous ballots to select adjournment motions when more than one was filed, it's not common to have five motions vying for space.
Louis Ng has taken pains to assure people that secondhand smoke is a serious issue, and in any case, he's also going to be asking questions related to Parti Liyani's case, while Law and Home Affairs Minister K Shanmugam will make a ministerial statement on the issue. (Please also read Jolene Tan's Facebook post on Ng's suggestion in his parliamentary question to extend the Appropriate Adult Scheme to work permit holders under investigation.)
Ng, and Speaker of Parliament Tan Chuan-jin, have also assured Singaporeans that no one is denied the chance to speak in Parliament: "You just have to choose the right avenue and you will be guaranteed the chance to speak." (🤔 Huh, is Ng saying that Lim wasn't "choosing the right avenue" when she filed an adjournment motion?) In any case, the Workers' Party has indicated that Lim won't be re-filing the motion, since Shanmugam will be making his ministerial statement in November.
Meanwhile, the court has given Parti Liyani a couple of weeks to decide if she would like to proceed with her application to start disciplinary proceedings against the Attorney-General's Chambers. Chief Justice Sundaresh Menon also granted leave for the AG's team — Deputy Attorney-General Hri Kumar Nair and State Counsels Jeyendran Jeyapal and Jocelyn Teo — to intervene and place more documents before the court.
Of note: Hri Kumar Nair, a former PAP MP, had been assigned to lead the review into what went wrong as highlighted in Parti's case. But now he's part of the AG granted leave to intervene? 🧐
Post-election survey results
The Institute of Policy Studies' post-election survey has found that the PAP's credibility has dropped seven percentage points form 93% in 2015 to 86% this year. The Workers' Party's credibility, though, has gone up from 71% in 2015 to 79% this year. While livelihoods and the COVID-19 pandemic were of concern, voters were also thinking about the need for diverse views in Parliament: the number of people classified as "Conservatives" who don't see the importance of political plurality, plunged from 44.3% in 2015, to 18.5% in 2020. But 2015 might have been an outlier after all, if you look at this chart from IPS:
Related: I wrote for The Ballot about the results of GE2020.
Here we go with defamation proceedings… but wait
The trial for the defamation suit Lee Hsien Loong filed against Leong Sze Hian begins next week. Lee will be taking the stand as a witness, just like he did years ago when he sued Roy Ngerng for defamation. Lee's side will also call a witness: Dr Tuan Quang Phan, an associate professor of marketing, plus innovation and information management, at Hong Kong University Business School.
I'm curious to see how Lee's team is going to argue their case for defamation, given that what Sze Hian did was share an article (albeit one that was later debunked) on Facebook without comment.
There's a spanner in the works, though: yesterday, while they were prepping their case, plainclothes police showed up at the office of Sze Hian's lawyer, Lim Tean, clapped him in handcuffs and whisked him away. The police say they arrested Lim for criminal breach of trust under the Penal Code, and also unlawful stalking under the Protection from Harassment Act, after he refused to attend a police interview. But once Lim Tean was out on bail, he insisted in a Facebook Live video that he hadn't refused to attend an interview, and took issue with the timing of the arrest and investigation, which he claimed is politically motivated to disrupt his prep for the big trial. (Annoyingly, he takes a totally unnecessary swipe at foreigners and CECA at the end. 😒)
Got some more…
342 migrant workers at the Space@Tuas dormitory are being sent back into quarantine after one worker tested positive for COVID-19. They've been moved to a government quarantine facility after it was found that regulations prohibiting intermixing might have been breached.
A worker died on 22 September, five days after being exposed to toxic gas on Jurong Island. Two of his colleagues are still recovering, two weeks on.
The Singapore government is also rolling out facial recognition for access to government services. The founder of the UK company providing the service claims that facial verification is "extremely benign", which makes me think that he's either being dishonest or very stupid. There are very important and valid reasons why privacy and surveillance is a big concern in Singapore, and you need to read this Twitter thread:
---
Rabak
Singaporeans have been contributing suggestions of how they would describe the US presidential debate "shitshow" in Singlish. Click on the tweet below to see the replies!
---
Please help spread the word about this newsletter!
Milo Peng Funders keep this newsletter running, as well as allowing me to do other independent work (such as writing a book!) Please become a Milo Peng Funder if you can!
We, The Citizens Newsletter
Join the newsletter to receive the latest updates in your inbox.