My watch for the election is (never going to be) ended.
Issue 88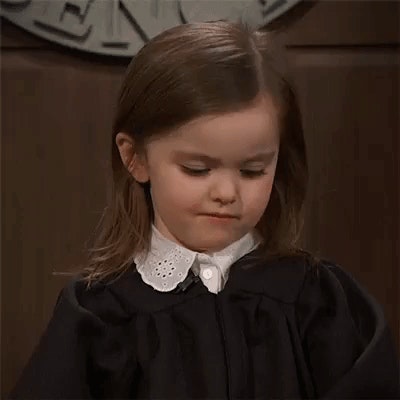 This issue is coming to you late because I'm in Taipei being a kaypoh over the Taiwanese elections. Over the past couple of days I've been to a rally for Freddy Lim in Wanhua, both the KMT and DPP rallies on Ketagalan Boulevard, then went to New Bloom's pre-election party, attended by what felt like half of East Asia Twitter.
To any Taiwanese subscribers of the newsletter out there: have a good election day! For those who want to keep an eye on the results as they come in, The News Lens is running a live results page.
---
The endless watch for #sgelections
When the heckity-heck is Singapore's next general election going to be? I hate trying to figure it out because it often feels like guesswork dressed up as some sort of in-the-know punditry. Pritam Singh asked about the Electoral Boundaries Review Committee and if they're done yet, but Chan Chun Sing says they're still deliberating—so still no clear hint of exactly when the vote is going to take place. Either way, election fever is kind of creeping up on us, and the local media is stepping up their coverage: TODAYonline took a shot at identifying some of the big issues to watch.
The opposition parties are trying their best not to be caught off guard, and to be prepared for what's coming. Four opposition parties—Singaporeans First, Reform Party, People's Power Party, and Democratic Progressive Party—have announced that they're going to be forming an alliance, contesting the election under one banner.
As I've said before, I don't know if I'm ready or not ready for an election. Given Singapore's political landscape, I'm afraid this might turn out to be all anticipation with very little surprise at the end, but I might just be a jaded election sceptic now after all the disappointing elections around the world that we've seen in the news.
POFMA talk
Sometimes I wonder if I should just make POFMA-watching a permanent fixture in this newsletter, because we keep coming back to it.
Both the States Times Review and the Singapore Democratic Party have taken steps to challenge POFMA directions. Unsurprisingly, STR's application to Home Affairs Minister K Shanmugam to review his order was rejected. So was the SDP's call for Manpower Minister Josephine Teo to retract her order and apologise; a move they've taken issue with, saying that there was a failure to provide grounds for why their application was rejected. The party has since lodged an appeal with the High Court, and their case will be heard on 16 January.
The fact that all the POFMA orders issued so far have taken aim at content published by political opponents or critics hasn't gone unnoticed, but Minister for Communications and Information S Iswaran says that's just a coincidence. Considering that PAP ministers are the ones with the discretion over what orders to issue and when (and even who they might want to exempt from the law by gazette), I'm just like…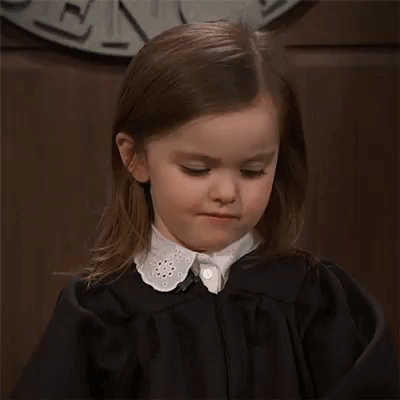 And while all this POFMA action was going on, this also happened: Pritam Singh of the WP asked for more data on the distribution of employment between citizens and non-citizens. In particular, he wanted a more detailed breakdown of the figures that have already been provided. But the PAP has taken issue with this asking, while saying that they have "nothing to hide", they've questioned Pritam's intention in asking the question, suggesting that it's an attempt to play up divisions between Singaporean citizens and Permanent Residents.
Contempt of court
Jolovan Wham's appeal against his conviction for scandalising the judiciary is going to be heard on 22 January by five judges at the Court of Appeal. It's a public hearing, so anyone can head down at 10am to sit in the gallery and listen to the proceedings/give moral support.
READ: The International Commission of Jurists have published a report on online freedom of expression in Southeast Asia. Among their findings about laws that impact freedom of expression: "These frameworks commonly include vague, overbroad legal provisions; severe and disproportionate penalties; lack independent oversight mechanisms; and fail to provide effective remedy or accountability. Conceptions of "national security" and "public order" have been conflated with the perceived interests of the ruling government or other powerful interests to target specific expression."
---

We're kicking off 2020 with Garry Rodan providing a comprehensive overview of Singapore, capitalism, and political ideology. It's a four-part series, and the first two are already up. Check them out here and here.
You'll notice that you're able to access all our pieces through these links despite New Naratif having a paywall on our site. That's because every New Naratif member has a unique URL that allows them to share articles with anyone they want. It's our way of balancing the need to remind people that such content needs to be paid for, while not barring anyone's access. Please join New Naratif as a member—your fees go directly to supporting our operations and content. (If you're a Milo Peng Funder of this newsletter, you get a discount on New Naratif membership too!)
We, The Citizens Newsletter
Join the newsletter to receive the latest updates in your inbox.