Here we are at the end of another week, whew! I'm working on this issue today trying to block out the flurry of tweets about the Republican National Convention, which is only going to make me furious, depressed, or grossed out.
Next week's round-up is going to be a day late because I have finally bit the bullet and am booking myself three entire days off! I'm going on a staycation and plan to do very little but sit in bed, read, and watch drama. I will attempt to stay off social media for all three days — let's see how that goes (I wouldn't bet on it).
---
Our 14th Parliament
Singapore's 14th Parliament was opened on 24 August. Tan Chuan-jin was re-elected as Speaker of Parliament, and Pritam Singh's Leader of the Opposition position is now double confirm with chop. In his speech, Tan recognised that this new Parliament, with the largest opposition presence Singapore has seen in our 55 years of independence, will see more contestation, but he also warned against polarisation and politicking.
The opening of Parliament was split into two venues: Parliament House, and the Arts House (a.k.a. the old Parliament House) next door. This was because of COVID-19 and safe distancing guidelines. I think, with the pandemic and all these special measures in place, there is no better time to livestream Parliament publicly, but for some reason that's still not on the table.
Also, congratulations to Sengkang MP Raeesah Khan and her family on the impending arrival of a new addition! 🥰🥳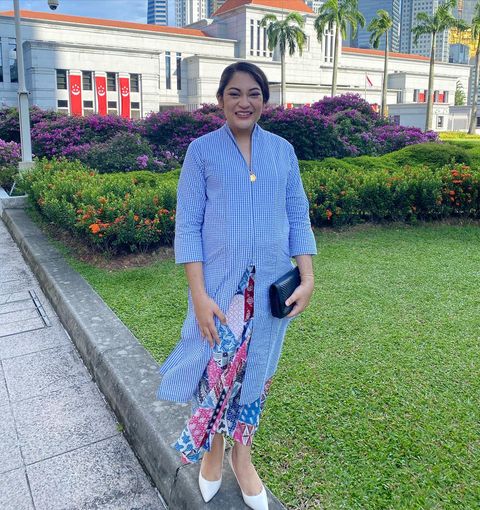 Baby was viciously kicking while I was swearing in so I think they're ready for parliament too!

It's such a privilege to be a Member of Parliament. I hope that together we can create a Singapore our children would be proud to inherit.August 24, 2020
Since we're talking about politicians, check out Channel News Asia's page on elections expenditure. Of no surprise: the PAP spent by far the most in every constituency. When I first saw this link, there was a breakdown by candidate into what they spent on (internet advertising, print advertising, etc.) but now that I'm looking at the page again that breakdown seems to have gone, and now you just get expenditure per candidate. (Poor Heng Swee Keat, for instance, declared an expenditure of over $62,000 during the GE — and all we remember is the East Coast Plan.)
Jobs jobs jobbity jobs
With the pandemic and the recession, it's not surprising that anxiety over jobs has turned up a notch. In Singapore, this means even more scrutiny and unhappiness over immigration policy and foreign workers. Animosity towards expats has grown in recent years, as people believe that Singapore's immigration policy is too lax and "foreign talent" — a term once used favourably by the government, but now tainted with sarcasm to the point that it's being used in a derogatory sense more often than not — are squeezing Singaporeans out of employment.
The government is trying to demonstrate and emphasise that it's prioritising the protection and creation of jobs for Singaporeans. They've had to clarify the terms of the India-Singapore Comprehensive Economic Cooperation Agreement again. The minimum salary thresholds for Employment Passes and S Passes have been increased. But it also needs to balance that with Singapore's status as a global financial hub, so Minister for Trade and Industry Chan Chun Sing is reassuring everyone that the country will still remain "open and connected".
This is a very tricky and sensitive issue to talk about (as I wrote about in this special issue), and too much of the current discourse contains implicit or explicit racism, classism, and xenophobia. But people bristle the moment you point that out, because they feel that they're being branded as racists and xenophobes as a way to dismiss their anger and anxiety — once this happens, it's very hard to take the conversation anywhere.
It's necessary, then, to point out that anger against foreigners for "stealing jobs" is misdirected anger, because the ones who ultimately have the power are the ones setting the policies, processing the applications, and making decisions. But there's also more; beyond the policymakers, we also have to examine assumptions, stereotypes, and prejudices in our own society. In the special issue I emphasised the need for more data, but data alone can't solve the problem. This is something immensely complicated that we need to talk through, having to do with not just immigration policies, but also identity, class, race, equality, democracy, justice, capitalism… the list goes on.
It can feel like a minefield, but it's something that we have to wade into nevertheless, and to learn to get more used to having very uncomfortable conversations that challenge us to take a longer and harder look at ourselves.
Got some more
Migrant worker dorms aren't as "cleared" of COVID-19 as we would like it to be. Thousands of workers in Sungei Tengah Lodge are under quarantine, and new cases have been found.
Yet another police investigation in voyeurism on a university campus. 😡 In recent years we've heard of multiple cases of sexual harassment on campus, and activists are saying that cases of sexual harassment and assault aren't taken as seriously enough.
The police are also investigating four nationals from Myanmar for allegedly participating in an illegal assembly. They were apparently gathering in support of a political party in their home country. For this, their visas could potentially be revoked, even though the report doesn't indicate that there was any actual public order or safety issue.
Also read this interview with Margie Thomas, the current president of AWARE. Margie's been a part of Singapore civil society for a long, long time, and has a lot of experience to share about the realities of advocacy in Singapore. (She's also the co-editor of The Art of Advocacy, which is a great book packed with civil society experiences! I was very honoured to contribute a chapter.) Social movements require people playing many different roles and adopting many different tactics, so I appreciate Margie saying this: "…I don't think it's necessarily about middle ground, but there are different audiences, and different actors bring different things to the table."
---
Time to read some Song poetry
This whole thread made my day: