I was trying to be organised and start putting together this issue over the course of the whole week, but then had to correct it from "POFMA used for the first time" to "POFMA used three times in a week" in short order—jeez.
This week, I've also had some writing published on Foreign Policy, about why—contrary to what the Singapore establishment might suggest—the Hong Kong protests aren't going to spill over.
---
POFMA, POFMA, and POFMA some more
After coming into effect on 2 October, POFMA directives were issued for the first… and second… and third times this week.
The recipient of the first directive, issued by Finance Minister Heng Swee Keat, was opposition politician Brad Bowyer, for this Facebook post on accountability for investments made by sovereign wealth funds Temasek Holdings and GIC, as well as other government-linked companies. The correction order required Bowyer to link at the top of his post to this page of "correct facts" (what a term) on the government website Factually.
The second target was (surprise surprise) anti-government troll site States Times Review for this Facebook post that claims that the PAP is going to field an evangelist Christian in the next election to garner support and "possibly turn Singapore into a Christian state". The post also claims that the Singapore election is rigged and that owner of the Facebook page "NUSSU – NUS Students United"—which Facebook took down for "violating authenticity policies" just a day after the government said it had misused a quote from Law and Home Affairs Minister K Shanmugam—is under investigation. Again, the government wants the correction order to point to their "correct facts".
Predictably, Alex Tan of STR has refused to comply with the POFMA directive, so the government has now issued a directive to Facebook to make the correction, which wouldn't require Tan's cooperation. Failure to comply on Facebook's end could lead to a fine of up to S$1 million. I tweeted a thread looking at the costs of non-compliance versus compliance—tl;dr, I think Facebook is going to comply. 😩 (But, to up the ante, Alex Tan has now republished the post on Twitter, Google, and LinkedIn, daring the government to issue POFMA directives to those companies too.)
Looking at the two pieces of content that have triggered these directives, I've still got questions about POFMA and how it's being used. With Bowyer's post, it's not clear why a strong-arm piece of legislation like POFMA is needed—couldn't a public statement making clarifications and providing counter-arguments have sufficed? Also, a lot of the response is to do with what the government claims Bowyer has implied, and it's really not so clear to me that there's a clear separation between fact and opinion.
Also, such corrections don't really address the roots of the problem, which might lead to people having positions like the ones expressed (or the government claims were expressed) by Bowyer and STR. For example, the government insists that they don't get involved in GIC and Temasek's investment decisions. But when the chairman of GIC is Prime Minister Lee Hsien Loong, and the CEO of Temasek his wife Ho Ching, can we really blame people for having this impression? Surely the root, then, is to address this conflict of interest?
Similarly, the government's correction on Factually says that STR has circulated a falsehood by claiming that the election's rigged. Sure, "rigged" is a strong term, but it's no secret that Singapore's electoral process gives the PAP the upper hand in many ways. If we really want to foster public confidence in the process and make sure that people don't see the election as rigged, we'd be much better off with electoral reform to make the system fairer, instead of issuing POFMA orders.
It's worrying to see three directives issued in the space of a week—I'm concerned that this practice of issuing POFMA orders is going to be quickly normalised, becoming a new fact of life for Singaporeans. It'd be terrible if we simply got numb to such directions, factoring them into our risk assessments without questioning the proportionality and necessity of such moves.
I'm also embedding another Twitter thread, from Lokman Tsui, an assistant professor at the Chinese University of Hong Kong, on why the rest of the world should pay attention to this:
The cost of your PSLE slip (and your IC)
It recently emerged on social media that students had been denied their original Primary School Leaving Examination (PSLE) results slips because they were behind on paying their school fees. In response, the Ministry of Education said that it's a "longstanding practice" to withhold the original result slip over outstanding fees. But they assured the public that the students will still get a copy of their results, which would allow them to apply to secondary schools. The ministry said that it isn't about the money, really, but about "the underlying principle that notwithstanding the fact that the cost of education is almost entirely publicly funded, we should still play our part in paying a small fee, and it is not right to ignore that obligation".
Be that as it may, others have pointed out that this practice penalises children—can you imagine being the only one in your class not to get your original slip?
In other transactional news, the Immigration and Checkpoints Authority responded to Bertha Henson's question about why it costs S$10 to renew your identity card, a mandatory official document. According to the ICA's head of public and internal communications, it's because "[it] brings a stronger sense of pride and ownership of the card."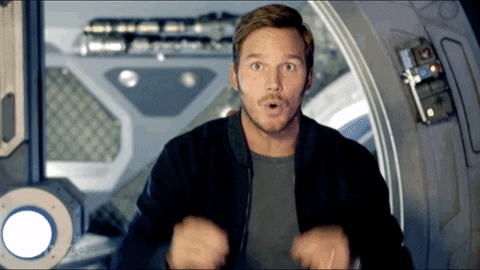 Okay moving on…
Got some more…
There's going to be an overhaul when it comes to personal data protection across Singapore's public sector, and not a moment too soon, because three-quarters of public agencies don't meet government standards in at least one area. 😰 There'll be more measures for data security, and more transparency and accountability. A positive step forward; hopefully they'll also have very clear stipulations as to when agencies can or can't divulge personal information.
A district judge has chucked out an application for Daniel de Costa's criminal defamation case to be heard by the High Court. de Costa's lawyer, M Ravi, is arguing that the phrase "the reputation of such person" in the Penal Code means that criminal defamation can't be used in this case, since (according to Ravi's argument, at least) the Cabinet isn't a person.
---

This past week on New Naratif, we have an op-ed from a Vietnamese journalist reflecting on the narratives surrounding the Essex lorry tragedy, where 39 Vietnamese were found dead in the back of a lorry.
Then there's this piece about the time when the Myanmar military almost decriminalised drug use—which would have marked a significant pivot away from the usual "War on Drugs" rhetoric in Southeast Asia.
Last but not least, we take a look at TrueLove.Is in Singapore—it's been on the receiving end of a lot of flak, and for good reason, but the problem of loneliness that its members bring up point to a wider issue among LGBT Singaporeans.
You'll notice that you're able to access all our pieces through these  links despite the fact that New Naratif has a paywall on our site.  That's because every New Naratif member has a unique URL that allows  them to share articles with anyone they want, as many times as they  want. It's our way of balancing the need to remind people that such  content needs to be paid for, while not barring anyone's access to  important information and research. If you haven't yet, please join New Naratif as a member—your  fees go directly to supporting our operations and content. (And if  you're a Milo Peng Funder of this newsletter, you get a discount on New  Naratif membership too!)