Milo Peng Funders keep this newsletter running, as well as supporting my other independent writing and civil society work, so please become one if you can! You can also tip me on my Ko-Fi page. (If you're looking for an RSS feed for this newsletter, you'll find it here.)
---
Post-Covid (whenever that might be), and the world moves on
Ong Ye Kung, Minister for Health and future Prime Minister hopeful, spoke at the Singapore Perspectives 2022 forum on Thursday about how the Covid-19 pandemic has been a "reset button" for Singapore, allowing us to do things differently moving forward. All the work-from-home regulations, for instance, has introduced more Singaporean workplaces to hybrid work arrangements, which in turn effects things like peak commuting times and traffic. This was also discussed in Parliament over the past week: the government doesn't intend to legislate working from home as a the new norm, but expects such arrangements to become more mainstream in any case. But there's also the flip side of working from home to think about, like cases of employers contacting workers after hours, ending up in a situation where people feel like they're on the clock all the time. The government isn't planning to legislate to prevent that, either, but says that they'll continue working through their tripartite partners to encourage employers to set reasonable expectations.
Amid all our talk of post-Covid transformation, we should also keep in mind the people who might end up getting left behind. As RICE points out, elderly Singaporeans are often left feeling bewildered and lost by the technological changes — lots of services shifting online, new tools like PayLah, etc. — as well as having to deal with social isolation as Covid regulations disrupt their usual routines and gatherings.
---
Want a two-party system? Ong Ye Kung thinks we can wait long long
In his speech, Ong also talked about the necessity of a "strong state" and the need to "get politics right" to address the "dilemmas of modern societies". Even a casual observer of Singaporean politics would know that this is basically just PAP code for "more PAP". When pressed on his "strong state" comments, he said that while he'd argued that Singapore already has a two-party system (lol), we're unlikely to develop a two-party system like the ones that exist in the United States or the United Kingdom.
His reasoning for this had to do with geography: according to Ong, while different political parties cater to different interests in different parts of the country — the example he gave was Scotland versus London — Singapore is a tiny place where "between Jurong and Changi", people are equally worried about similar things. I don't claim to be an expert in British political history, but don't think that's how the Conservatives and Labour came to be…? 🤷🏻‍♀️ In any case, this sort of geography-based logic appears to assume that people who live close to each other share the same interests, concerns, and experiences, but that's not true. People living in the same neighbourhood can have wildly different political opinions and experiences, affected by their ethnicity, sexual orientation, gender, class, etc. And even if people are worried about the same things, they might differ in their view of how to approach these problems. This is why the political landscape should be diverse enough for these different views to be represented.
On top of this, Ong also described "ownself check ownself" as a "virtue". "If ownself cannot check ownself, you are in big trouble," he said. It's true that it would be highly problematic if any group or organisation had no ability to reflect, monitor, or evaluate its own behaviour and performance, but that's really not what people are talking about when they highlight the inherent conflict of interest of "ownself check ownself". *sigh*
This is the same "PAP knows best", "there can only be one A Team" narrative that Singaporeans have been fed for ages, so I wonder what, exactly, we'll be "reinventing" post-Covid.
---
Got some more…
🎓 Academics don't self-censor! said Second Minister for Education Maliki Osman as he warned against taking Academia.sg's survey on academic freedom as representative of how all academics in the country feel. Sure, buddy. You can find Academia.sg's survey and their data here.
🙈 Red Lines: Political Cartoons and the Struggle Against Censorship is still a banned book in Singapore. The Ministry of Communications and Information said that they've still not got confirmed plans from the authors (Cherian George and Sonny Liew) or the distributor to address content deemed offensive.
📞 Spare a thought for those working at call centres fielding Covid-related queries. This account from a former Ministry of Health call centre operator highlights the sheer volume of work and stress that they were faced with. It's a tough job to do, because you're the one facing the public — who are themselves stressed and confused and afraid — but you don't actually have any power yourself (and, if we go by this story, you might not even have the information 😱). The root of the problem comes from above their pay grade. I was on a hotline myself recently where the guy on the other end admitted that they get told off by both the public (for regulations they have no power over) and the government (when they push feedback up the chain pointing out that the regulations are problematic).
---
Shoutouts and Spotlights
Here's an important new publication from Ethos Books: Picking off new shoots will not stop the spring: Witness poems and Essays from Burma/Myanmar (1988-2021) will be launched this month. It's a multi-publisher, not-for-profit project in solidarity with the Civil Disobedience Movement opposing the coup in Myanmar, and is a collection of poetry and prose from poets and writers documenting their resistance, their trauma, and their changes in their country.
---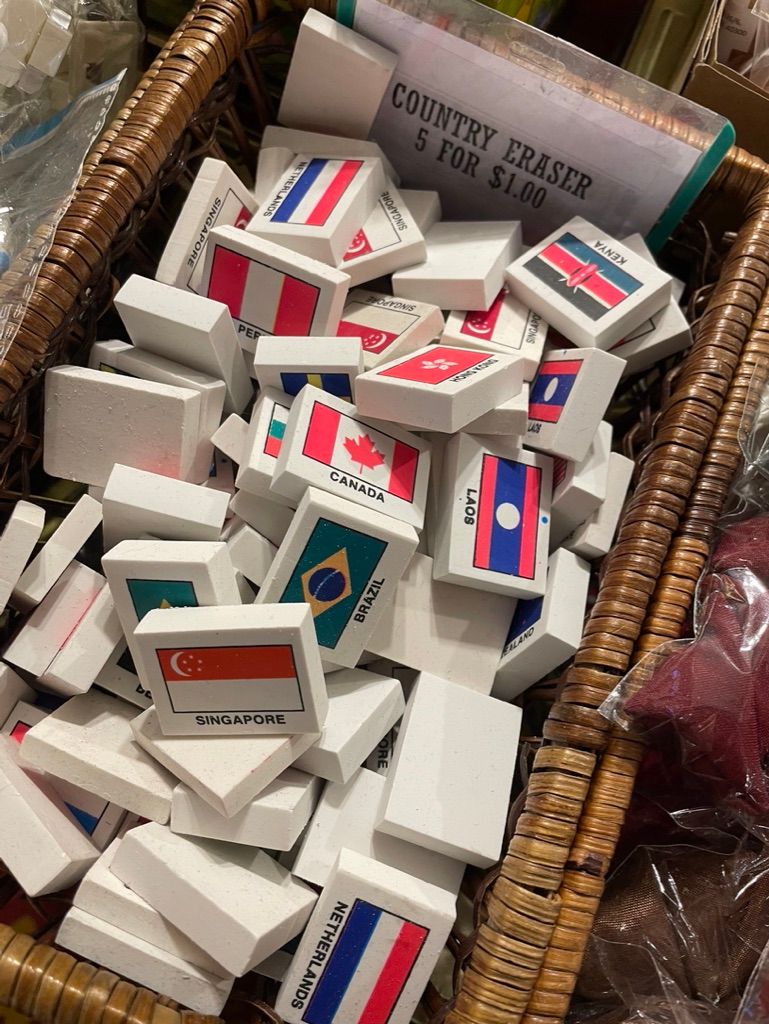 Thank you for reading! Feel free to forward this on to anyone you think might be interested. 🙏🏼