This week, we talk mental health and foreign interference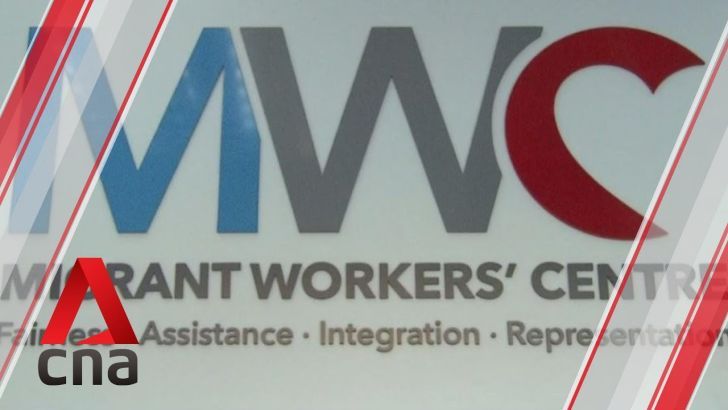 Trigger warning: This issue will contain discussions of suicide.
---
Mental health and COVID-19
When the first COVID-19 case emerged, how many of us could possibly have imagined that 2020 was going to turn out this way?
It's been an incredibly difficult time for a lot of people, and the mental health toll is enormous. This has become especially apparent among the migrant workers living in dorms. While the rest of us are now able to leave our homes and meet friends in restaurants and cafes, lockdown hasn't ended for thousands of migrant workers.
When the first dorms went into lockdown, activists and NGOs have pointed out that mental health would be the a serious concern. For months now, men have been confined into rooms, terrified of the possibility of catching a potentially deadly virus, unable to work, worrying about money, and often unable to exercise any agency or choice. The stress was immense even back in April.
"We understand [that the] Singapore government is trying their best, but it's very difficult. Our life [now], every moment is panic, every moment is danger. Every moment someone is crying... Even myself, my wife [in Bangladesh] — and I have one small baby — every time I'm talking to them, they're crying, thinking too much."
— A comment from a Bangladeshi migrant worker in April 2020, after his dormitory was gazetted and locked down
Over the past week there's been news of suicides and attempted suicides. NGOs have reported a sharp increase in cases of suicide ideation among migrant workers. Men feel trapped and stressed, a situation that can be exacerbated by a lack of information about what's going on. Some have been left in isolation even though they've tested negative for COVID-19, as this CNA report show us:
The government says that plans are "in the works" to support the mental health of these workers, as well as allow them more freedom of movement. But one particular response from the Ministry of Manpower (tw: distressing image in the article) has been breathtakingly insensitive:
"MOM advises all workers not to put themselves in harm's way if they encounter problems," said the spokesman.

"If they act rashly, it will make it more difficult for MOM to be able to assist them or to help solve their problems sooner."
Suicide is preventable
On the subject of suicide, I reached out to Leow Yangfa, a registered social worker. I know some readers of this newsletter are in contact with migrant workers who might be experiencing a lot of pain, but this isn't just about migrant workers — we might have friends and family who are also struggling through this period.
Yangfa advises looking out for Suicide Warning Signs: verbal (if someone is talking about suicide), emotional (if there are unusual changes in moods or feelings, or intense feelings of helplessness, hopelessness, and/or worthlessness), behavioural (if someone starts putting their affairs in order or writing farewell notes). If you notice any of these signs, you can ask someone if they're thinking of suicide — it can be really awkward and hard to do, but asking directly, in a non-judgmental way, can signal that you're concerned and willing to listen if that person wants to share how they feel.
If they say yes, stay calm and stay connected. Don't guilt-trip, scold, or judge them for how they're feeling. Instead, you can listen to their pain, help them make more connections (such as to a counsellor), and give emotional reassurances. Be patient and gentle, but persistent; it's okay if you don't have all the answers, but the key is to stay connected to keep someone alive.
This is the Samaritans of Singapore 24-hour helpline: 1800 221 4444
There's also the option to message them via Facebook, or email them at Pat@sos.org.sg. For more information on how to support someone in crisis, there are resources on their website too.
Foreign interference… in games?
The good news: the authorities didn't find any foreign meddling in the recent general election.
Still, the Ministry of Home Affairs says they're still looking into whether legislation will be needed to tackle foreign interference. This time, its warnings about the spread of influence and "fake news" online goes beyond social media… it now includes gaming too. As The New Paper pointed out, games have been used to share political opinions, such as when Hong Kongers displayed their protest slogans in Animal Crossing: New Horizons, or when "Singaporean activist Kirsten Han also used the game in April to call for the Internal Security Act to be abolished and to support climate change protesters here."
🤨🤨🤨
I'm not sure how political expression on Animal Crossing is akin to an influence operation — you can only have about seven people on your island at any given time, which is hardly useful if the goal is widespread interference. And, if they're talking about someone posting screenshots of protest signs in Animal Crossing, then isn't it just an issue about social media again?
I don't know how the authorities mean to regular in-game political expression. We'll just have to wait to hear more details. It won't be the first time something is mooted and then nothing much comes of it because it's not very practical.
Anyway, it's not like we don't have actual influence operations to worry about, although we don't tend to hear of them when the government is going on about introducing legislation. Investigations by journalists have uncovered content mills churning out disinformation targeting audiences in Singapore, Malaysia, Taiwan, Hong Kong, and China. And while Singapore has said that they hadn't found any direct threat to our national security in relation to Dickson Yeo (who pleaded guilty to working covertly as a foreign agent of the Chinese government in the US — I covered this in last week's round-up), that's still a case of actual recruitment of a Singaporean by foreign actors. Are there other such cases that we don't know about? I'd argue that this is of more urgent concern than what gamers are saying to each other as they play.
Visa headaches
With closed borders, grounded flights, and closed airports, some transnational couples in Singapore are facing a worrying situation with visas. AWARE says that they've been supporting couples who are in danger of being separated. This happens when the foreign spouse doesn't have a long-term visa, such as the Long-Term Visit Pass. Instead, the spouse might have a Short-Term Visit Pass (which is basically a tourist visa), which can be for 30 days, or for 90 days (depending on country of origin).
From personal experience, this STVP is only renewable for free up to three times (30 days x 3 = 90 days). After that, there's a $40 fee that's payable upon receiving in-principle approval, but that doesn't necessarily guarantee another 30-day extension — you could pay the fee and then discover you've only been granted a week's extension. This is the situation even with the pandemic on, which means that foreign spouses who can't extend their visit passes further will be forced to leave Singapore. But leave… to go where? And why, if they're already here with their family and trying their best to stay safe?
---
Support wares mutual aid
The pandemic sucks generally, but we don't all suffer equally. The situation has hit some particularly hard; people have lost jobs and families are struggling to make ends meet and put food on the table.
Wares mutual aid, which emphasises solidarity over charity, runs a spreadsheet in which people list their needs. It's a long list of people struggling to pay bills, repay debts, keep a roof over their heads, support their children, cough up fees for training or school or exams. Please take a look at this list, and give what you can (usually the easiest way is to PayNow money directly to the individual).
There are also people on Instagram selling their books to raise money to disburse to people on the spreadsheet — it's all very grassroots and organically done, and you can find out more about it here.
We, The Citizens Newsletter
Join the newsletter to receive the latest updates in your inbox.