TWC2 calls for increased testing and relocation of migrant workers amid COVID-19 outbreak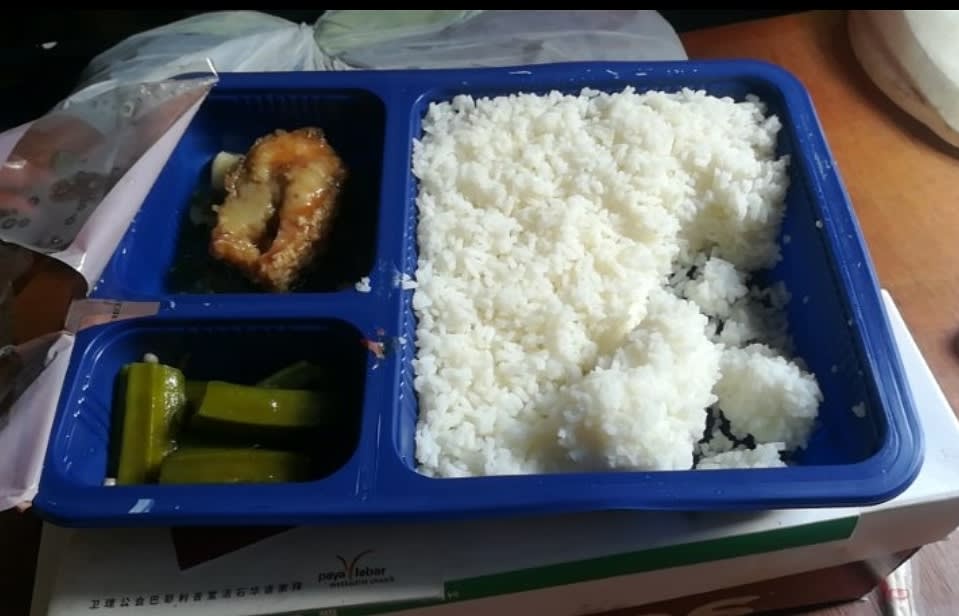 Here's this week's special issue for Milo Peng Funders; as with previous public interest stories (and I'm adopting this as a rule for coronavirus-related pieces), this is emailed out to Milo Peng Funders, then made public on the site for others.
There's been a spotlight like never before on the conditions of migrant workers in Singapore this week, and for very good reason: over 20,000 workers have been confined to their rooms after their dormitories were gazetted as isolation areas because of COVID-19 clusters. At the time of writing, S11 Dormitory @ Punggol has 98 confirmed cases, Westlite Toh Guan has 34 cases, and Toh Guan Dormitory has 18 cases. There are clusters in other dormitories across the island as well.
On top of this, as part of the "circuit breaker"/partial lockdown, migrant workers in other dormitories are also not allowed to leave their dorms. According to what Minister for Manpower Josephine Teo posted on Facebook, this affects 200,000 workers across 43 dorms. It's a staggering number.
Transient Workers Count Too (TWC2) is a migrant labour rights NGO that has been working on migrant workers' rights since 2003. They've been sounding the alarm about the potential of a COVID-19 outbreak in dormitories even before all this happened. Today, they sent out a really informative and comprehensive statement to the press detailing the measures that urgently need to be undertaken. It's a little long, so I'm going to paraphrase TWC2's points, with some additional context and analysis.
We need to start reducing the density of dorms now
The idea behind declaring the three dormitories isolation areas is to, as Minister for National Development Lawrence Wong put it, "ring-fence and contain the infected cases in the foreign worker dormitories." But while this might keep the virus from spreading from migrant workers to the rest of the population (even more than it has, anyway), what about the workers?
TWC2 points out that safe distancing is simply not possible in even these quarantined dormitories as long as the men are still living 12 to 20 per room (one worker in Westlite Toh Guan told me that there are 10 men in his unit, but that's still close quarters).
"Should one worker in a room be infected—and he could be asymptomatic—the repeated contact he has with his roommates because of confinement would heighten the risk to his mates. The infection rate in the dorm could increase dramatically," TWC2 says in their statement.
As Paul Tambyah, president of the Asia-Pacific Society of Clinical Microbiology and Infection, told me for this Al Jazeera English piece, "The way it is, is actually the Diamond Princess all over again."
(If you haven't heard of the Diamond Princess, it's a cruise ship that was quarantined in Yokohama, Japan, in February, after reporting coronavirus cases on board. To prevent the virus from being transmitted from the ship's passengers to the Japanese population, passengers were kept on the ship. In the end, hundreds of them got COVID-19.)
What needs to be done, then, is to spread people out so they aren't living in such close quarters. Like the rest of the population, migrant workers need to be in environments where they can practice safe distancing. TWC2 acknowledges that this is going to be a huge undertaking, but we have to start now, or the outbreak is going to get worse, and we'll have an even bigger problem to deal with. As it is, the government is already prepping space and moving patients out of public hospitals to free up capacity ahead of a new wave of COVID-19 cases. If clusters grow in the dormitories, it'll add even more stress on our healthcare system.
Some workers are being moved out of the dormitories—those who have already tested positive have been removed, and their close contacts are being quarantined separately. Workers in essential services are in the process of being housed elsewhere.
But TWC2 says we need to do more; to prevent further transmission, all migrant workers need to be spaced out.
"Now is the time to rise to the occasion: fit out empty buildings, e.g. abandoned HDB or other structures waiting to be demolished, etc," they suggest. "Rig up temporary accommodations in tents on empty land or carparks, use army barracks or requisition all other hotels."
We're also going to need to test like siao
Of course, testing needs to be part and parcel of the movement of workers—we need to make sure that people are in the clear before moving them to alternative, less dense accommodation.
Singapore is currently doing 2,900 COVID-19 tests a day, putting us at a figure of over 7,000 tests per million people. This is a higher number than many other countries, but it's not enough, especially with this situation in the dormitories. As TWC2 points out, even if all the tests were for migrant workers, it would take eight to nine days just to get through the three quarantined dorms (and this is assuming other dorms don't get gazetted as isolation areas in the meantime).
"We will always be behind the curve at such an inadequate testing rate," the NGO says. To deal with this situation, testing needs to be ramped up dramatically.
Existing problems don't just go away—they get exacerbated
For years before this outbreak, I covered migrant workers issues: wage theft, forced repatriation, substandard living conditions, abuse from employers, workplace injuries, etc. Some of these issues, such as forced repatriation and workplace injuries, might be less of an issue right now: after all, you can't get forcibly repatriated if there are no flights and you can't get injured at work if you can't go to the workplace.
But many of the other problems that migrant workers struggled with prior to COVID-19 are still present, and are likely to be exacerbated by the situation. While many employers are likely struggling with the economic situation and trying to do right by their workers, unscrupulous bosses are unlikely to suddenly adopt best practices at this time.
This is why TWC2 is emphasising that statements from the Ministry of Manpower need to be clear and leave as little wriggle room as possible for bad employers to exploit the situation. For example, TWC2 says that it needs to be "made explicit that meals catered to quarantined dorms should not be charged to workers." In fact, TWC2 recommends that MOM takes steps to make clear that there can be no deductions to salaries that weren't stated in the workers' In-Principle Approval (a notice that workers receive when their work permit is approved, allowing them to be brought to Singapore) or official terms of employment.
To help employers at this time, the government has announced that employers will be able to claim a $100 allowance per quarantined worker. TWC2 calls for measures to be put in place to ensure that at least 70% of this allowance (i.e. $70) be given to the worker in monetary form. As they say:
Construction and shipyard workers—who possibly form the majority of dorm residents—are rarely paid more than $20 or $30 a day. So, employers can use the $100/day to pay their salaries and still have plenty left over to pad their bottom lines. In fact, the more scrooge-like the employer is and the more depressed his average salary per worker is, the more he will benefit from the government's support. There is something terribly perverse about it, for it is that worker, a victim of meagre salaries, who is most in need of support, and it is that exploitative employer who does not deserve our comfort.
What about the ones who couldn't work anyway?
At any given time, there are many migrant workers who aren't working, because they're on Special Pass—a visa given to workers when their work permits have been cancelled, but they are required to stay in Singapore due to matters like unresolved salary or work injury claims.
Even with government reassurances that affected workers will be paid their salaries, these workers aren't going to be getting anything anyway, because they were already out of work before all this began. When I spoke to Special Pass holders previously, they told me about the boredom and anxiety of being stuck in limbo—because they aren't allowed to work, many just end up having to sit in their dormitories and wait. They're also in difficult financial situations, because not only are they unable to send money home (and some are still in debt), they're also still incurring expenses for things like phone cards and other basic necessities.
This situation is set to get even more drawn out for those currently on Special Pass, as it's likely that the resolution of their cases are going to be delayed.
"[We] expect salary mediation sessions or Employment Claims Tribunal conferences and hearings to be delayed. Being under quarantine, they cannot attend anyway," TWC2 says. The same goes for those with work injuries, who now have to postpone hospital appointments because they're stuck in their dorms.
"Their intensified financial distress needs to be relieved and a compassionate allowance of a few hundred dollars should be given to them," TWC2 says.
How to help?
The situation is fast-changing and there's quite a lot of confusion. I've heard of different accounts from different migrant workers, which suggests that there is some unevenness in how measures are being communicated across the different dormitories. This isn't really surprising, given how mammoth the task is.
But we also need to be doing better. The issue of the quality of food provided for the workers in the three quarantined dorms has been raised:
It's actually nothing new: the issue of food quality for migrant workers is a long-standing one. It's just being magnified by the current crisis.
There's an online petition urging the government to take concrete steps to improve conditions for all the migrant workers in Singapore. You can sign it here.
Preetipls and UTOPIA have set up a fundraising campaign raising money for both HealthServe and TWC2. You can donate here.
HOME, another excellent migrant labour rights NGO, is also appealing for donations to support their COVID-19 work, for both male migrant workers (currently in the spotlight) and female domestic workers (not talked about as much in the news right now, but who are facing challenges of their own). Here are the details for donations:

---
If you found this helpful, please share it!
Want more of this?
Subscribe for regular news and views about Singapore!