Voting in a time of coronavirus
Issue 97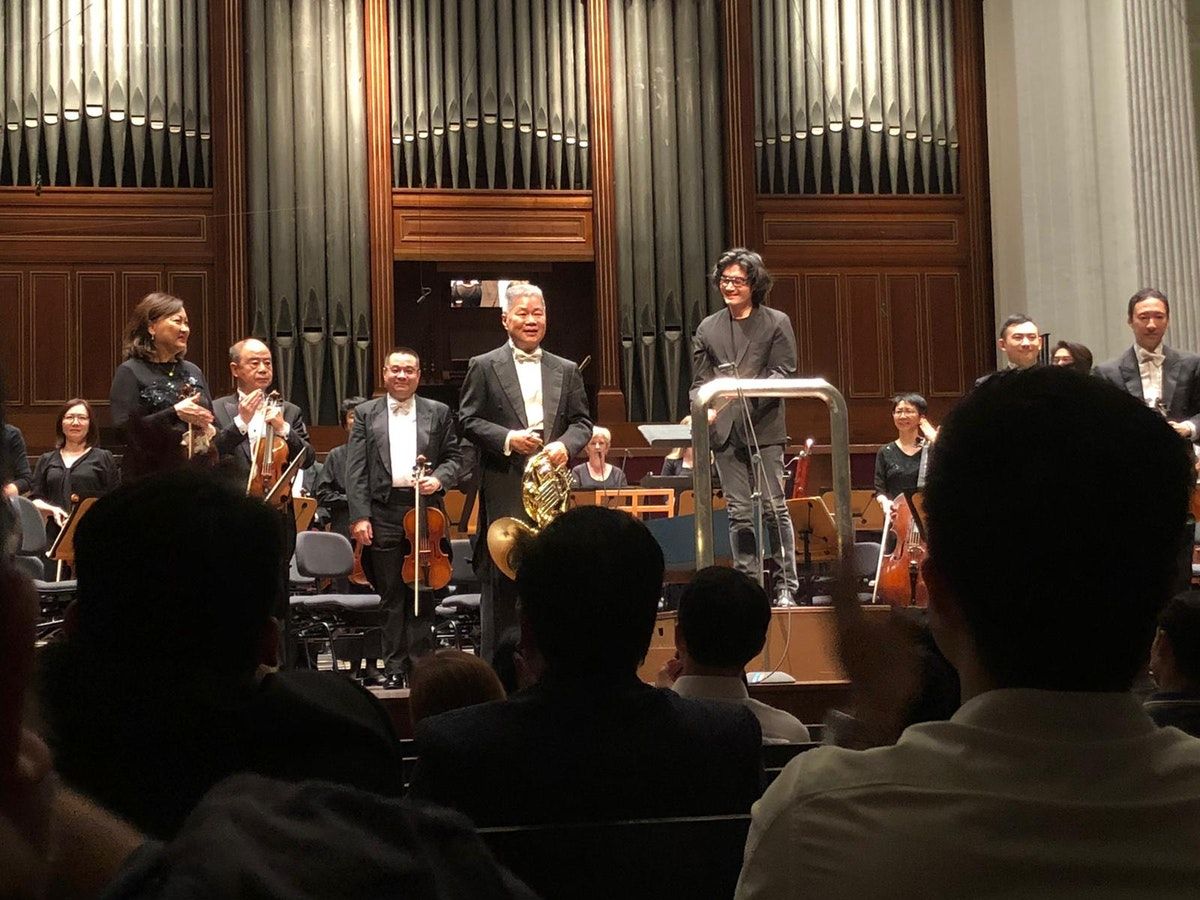 I'm writing this issue late at night—it's been a big ol' day. Most important of all: many congratulations to Papa Han for killin' it at his farewell concert with the Singapore Symphony Orchestra last night! 👏🏼💕I didn't make it to his first concert with the orchestra—due to the inconvenient obstacle of not yet having been born—but am really glad I made it to his (officially, but not actually) final one.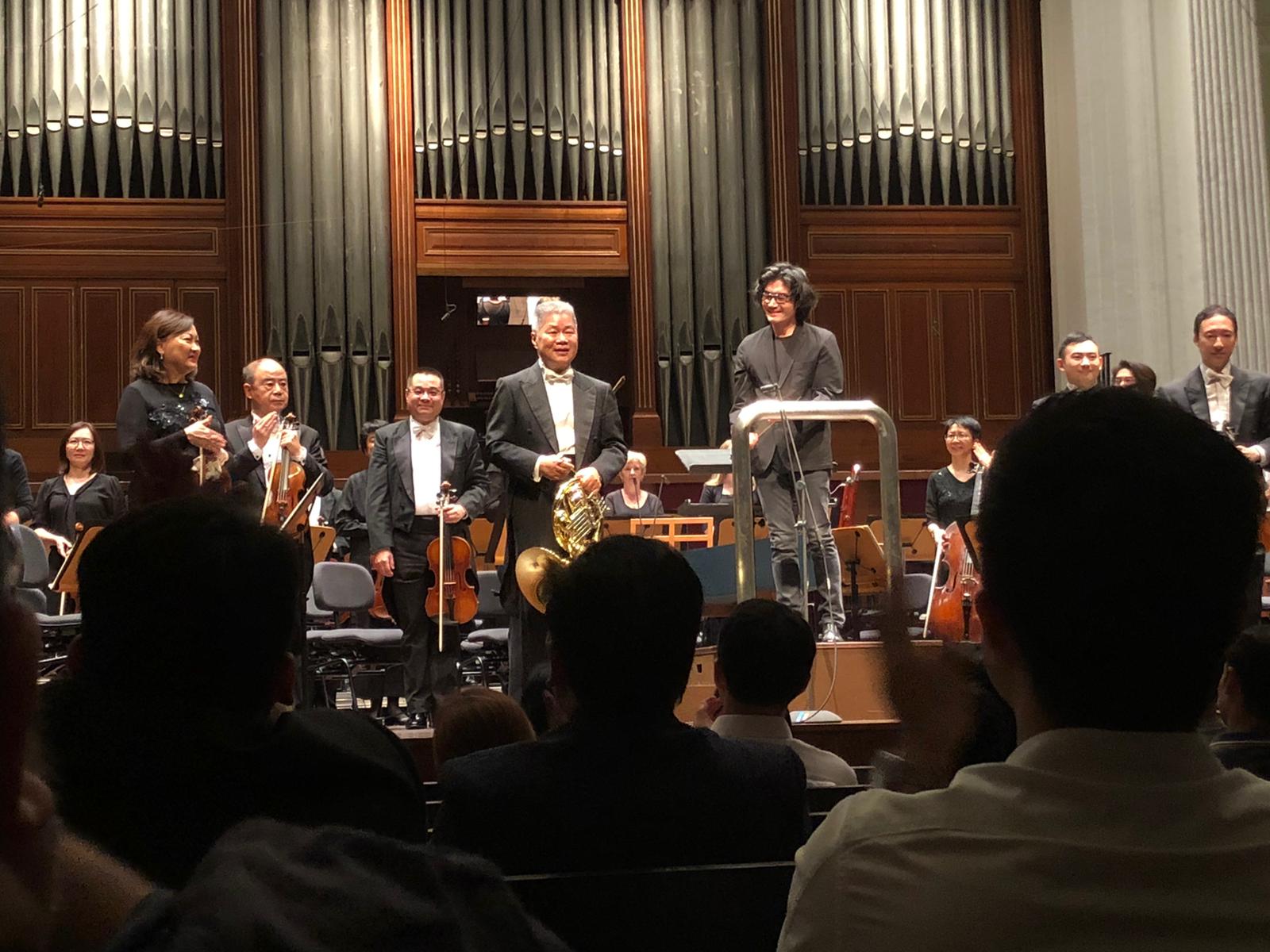 ---
Stepping up measures against COVID-19…
The World Health Organisation has declared COVID-19 a pandemic. Singapore's government, which has been praised for its response, says that it might have to relook the current strategy as the virus becomes even more widespread. We've got to steel ourselves for a potential spike in cases, and possibly more social distancing measures, such as the closure of schools or compulsory telecommuting. One social distancing measure that is already being put in place: the deferring or cancelling of ticketed cultural, sports, or entertainment events involving 250 participants or more. The government is also prepping another stimulus package in response to the worsening global economy. Also worth reading: this commentary by Roy Ngerng on how the government's response really needs to engage the people more, so it's a "whole-of-society" endeavour rather than a "whole-of-government" one.
…but are we going to get elections anyway?
While all this coronavirus stuff is going on, the Electoral Boundaries Review Committee has released its report at last. We're getting more elected seats in Parliament—93, over the current 89—with no more six-member GRCs. There's a new four-member Sengkang GRC, and also Kebun Baru, Marymount, Punggol West, and Yio Chu Kang SMCs. Ang Mo Kio and Pasir Ris-Punggol GRCs are going from six seats to five, while East Coast and West Coast are growing from four-member to five-member GRCs. Bishan-Toa Payoh GRC is going down from five to four seats. The Straits Times has a handy interactive map.
The release of the boundaries has of course kicked off rampant speculation that the elections are coming really soon. From previous precedent, Parliament was dissolved anywhere from one day to up to two months after the release of the report.
Adding fuel to the flames, the People's Action Party gathered for a meeting following the report's release (paywalled). Some PAP MPs have brushed it off as "routine", but former PAP MP Inderjit Singh told the Straits Times that it's time to prepare for battle: "All the branches have been preparing, but now it's going to be—let's all step it up, we're pressing the button so let's go. We could be going for an election any time now."
Opposition parties aren't happy with this turn of events. The Singapore Democratic Party released a statement calling on the government to rule out elections until it's clear that we're at the tail-end of the COVID-19 outbreak. The Singapore People's Party has likewise branded it "most irresponsible" to have the elections in the middle of the outbreak. Meanwhile, the Workers' Party questioned the disappearance of Sengkang West, Fengshan, and Punggol East SMCs—three constituencies in which they'd been active.
It does seem weird to hold elections in the middle of the coronavirus outbreak. Sure, Singapore's hustings are only nine days, but it's a very frenzied nine days of walkabouts (shaking hands and kissing babies and the like), house visits, and nightly rallies. How are we going to do this with when we're supposed to be adopting more stringent social distancing measures?
Would it be a good idea to have political rallies at this time? But what would be the impact if we didn't have these rallies? Usually unable to compete with the PAP in terms of manpower to fan out across the island for walkabouts and meet-and-greets, opposition parties, particularly the bigger parties like WP or SDP, have relied on large turnouts at rallies to drum up public support, raise funds through the sales of merchandise, and land that emotional hit. It's the photos of people at these big gatherings that circulate on social media and get people worked up. What will opposition parties do if this isn't an option? Will we be seeing some amazing innovation in social media campaigning this time 'round? (But Google has said that they won't do political ads because of POFMA… and what about POFMA?)
From the PAP perspective, though, this could be a good time for elections—there's a global pandemic and lots of governments around the world are making headlines for terribly inadequate responses to the crisis, while Singapore is being praised left, right, and centre. The party can easily point to the COVID-19 response as evidence of its efficiency and position as the defender of Singapore and the Singaporean people. That sort of political communications message writes itself. Plus people might be even more risk-averse at a time of uncertainty and anxiety, and even less willing to rock the boat in any way.
A day at the police station (again)
I woke up on Friday morning to the news that the police had shown up at the home of Terry Xu, chief editor of The Online Citizen: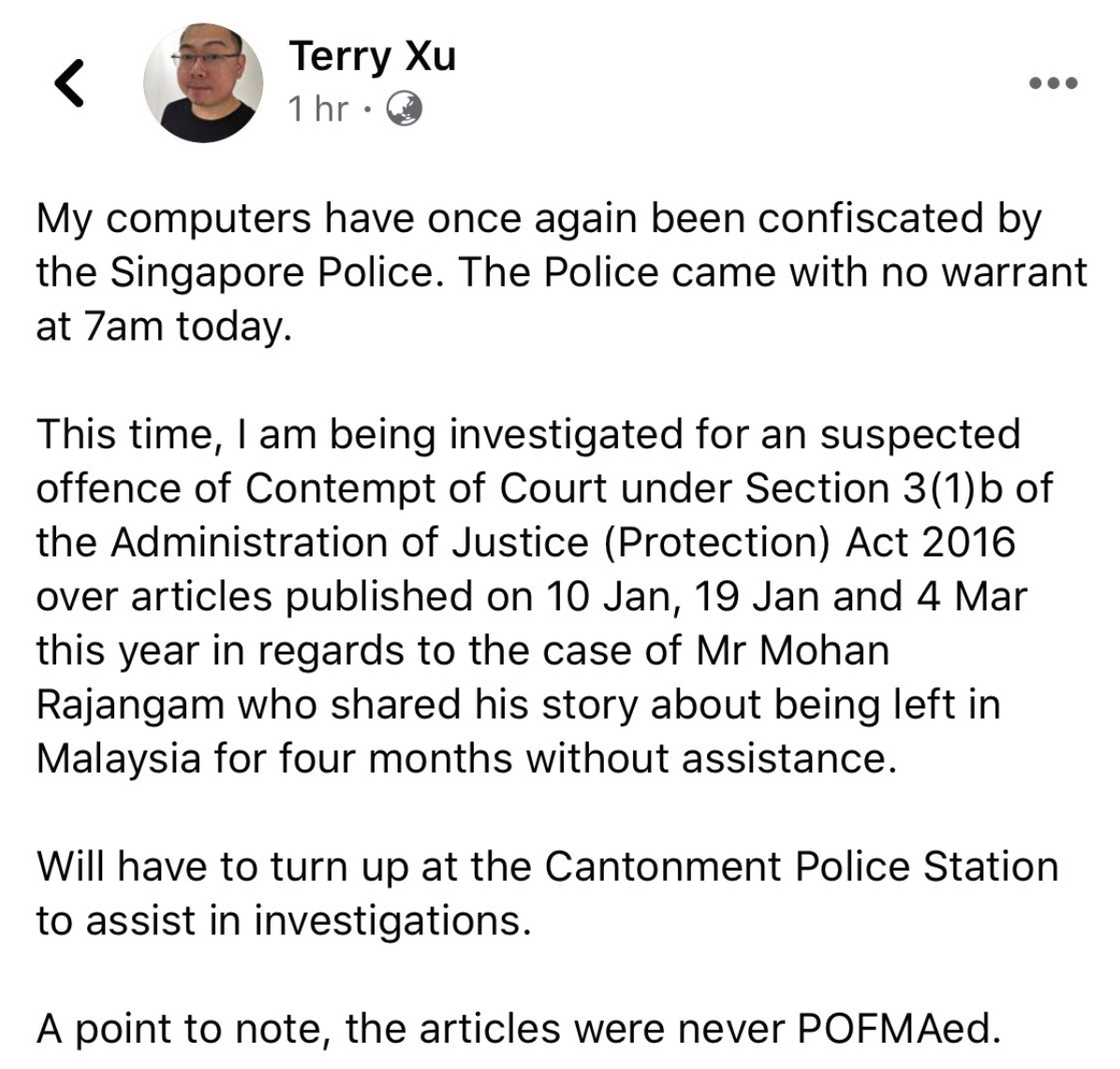 Terry is already facing a charge of criminal defamation for a letter to the editor published on TOC. He's also being sued by Prime Minister Lee Hsien Loong for defamation, for another TOC article. Now, they're referencing three TOC articles—about a Singaporean who'd been extradited to Malaysia, and who alleges that the authorities had mishandled his case—as grounds for contempt of court.
The section of the Administration of Justice (Protection) Act that this investigation references has to do with "prejudging" an ongoing case, i.e. sub judice. Terry also told me that the police had seized his property under Section 35 of the Criminal Procedure Code, which allows the police to "seize, or prohibit the disposal of or dealing in, any property —(a) in respect of which an offence is suspected to have been committed; (b) which is suspected to have been used or intended to be used to commit an offence; or (c) which is suspected to constitute evidence of an offence." That's pretty broad.
I and other civil society members ended up spending the day at the Police Cantonment Complex waiting for Terry—standard practice whenever someone we know is required to present themselves for interrogation. Terry went in at about 10:30am, and was only released at 5pm. Now we just have to wait and see if the authorities eventually decide to charge him with contempt or not.
Singapore's first climate strike
On Friday, we also had our first climate strike: J-min decided to skip school and spend the day researching and learning about Big Oil in Singapore and the rest of the world, and how it has fed into the climate crisis.
Here she is on Instagram making her stand clear outside the building that houses ExxonMobil's Asia-Pacific office. Thank you, J-min, for taking a stand for what you believe in.
Participants wanted!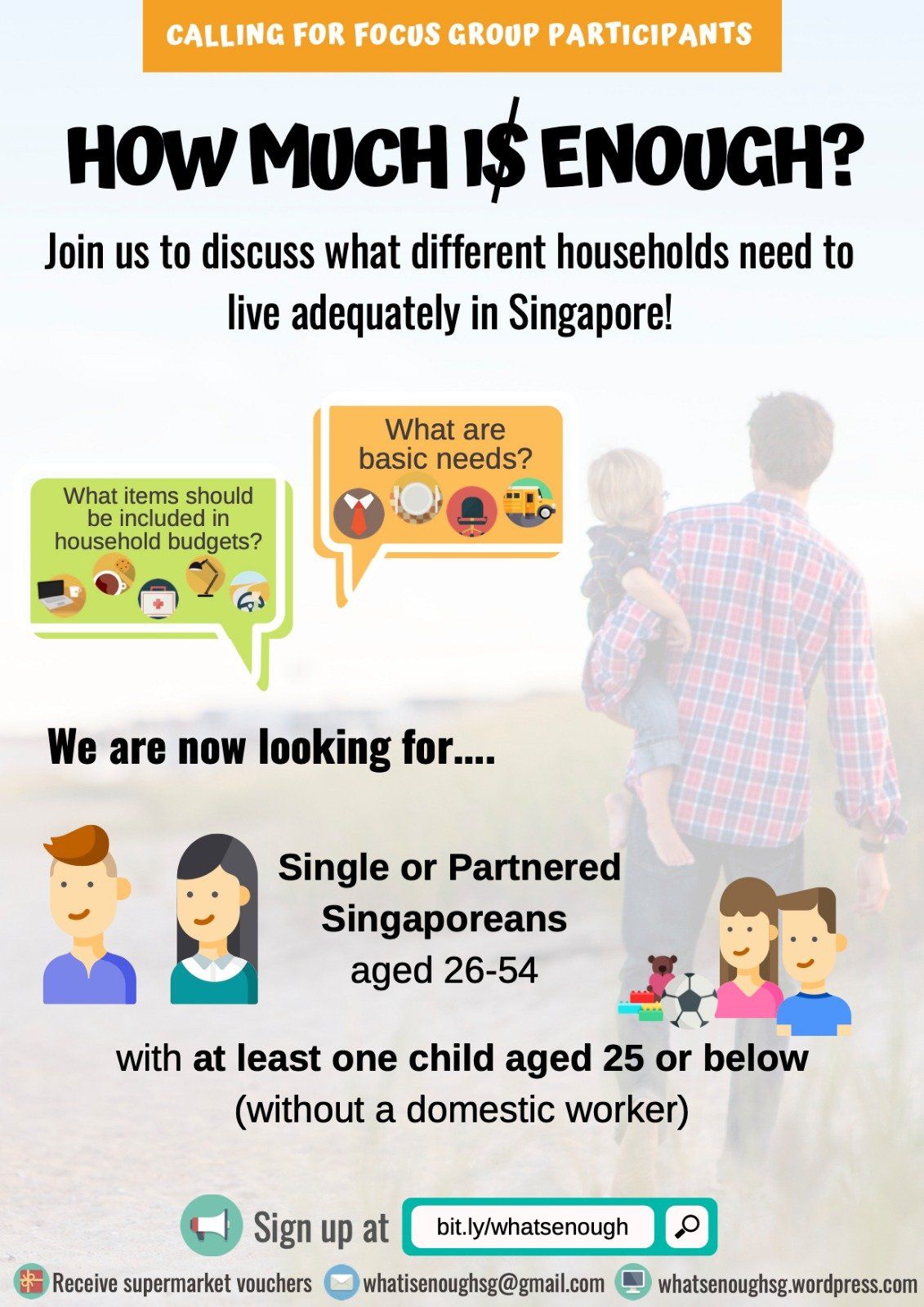 ---
ALAMAK! Election coming?!
With the EBRC report out, we're in high alert for an election coming soon. I've been thinking about how I can use this newsletter to be useful to people: I'm planning to step up on commentary/analysis and reporting as we approach the big day. In the meantime, I'm also discounting a paid subscription by 20% for people who have been thinking about becoming Milo Peng Funders.
What would you like to see from We, The Citizens as we get closer to the elections? Hit reply or comment below!
We, The Citizens Newsletter
Join the newsletter to receive the latest updates in your inbox.