Waiting for updates to the religious harmony laws 😬😬😬
Issue 70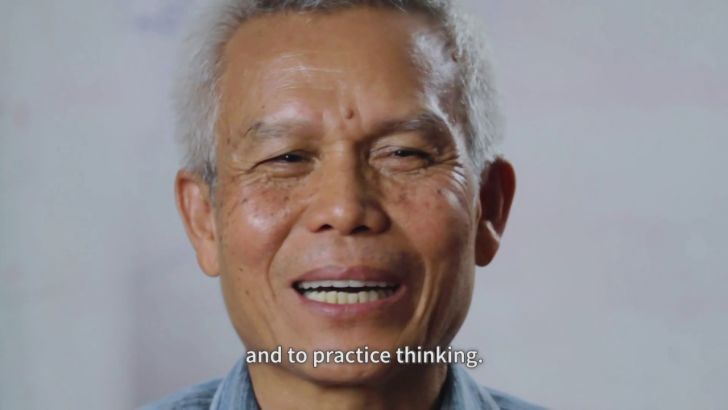 I head back to Singapore tomorrow (although I have to head back out the next day for New Naratif events in Kuala Lumpur). Thank you very much to all my Milo Peng Funders—although I could not find Milo peng in Taipei, your paid subscriptions enabled bowls of beef noodles, pots of tea in cafes with WiFi and power plugs, and the best damn hash browns (doused liberally in chilli powder) I've ever had.
I've also decided to start using Instagram for work more, so you can find me @hankirstenly on IG.
---
About the neighbours (and us)…
30 August marks the International Day of the Disappeared. Today we remember Sombath Somphone, who was abducted in Vientiane in 2012. His Singaporean wife, Ng Shui Meng, is still looking for answers and hoping for his safe return.
---
I'm not sure if it's because I've been away with a fairly packed schedule, but it seems to me like it's been a pretty quiet week…
Updating the religious harmony laws
Changes to the Maintenance of Religious Harmony Act will be proposed when Parliament next sits. The government says that the law—which hasn't actually been invoked before—needs to be spruced up to take into account online threats. I don't know if this is what Law and Home Affairs Minister K Shanmugam meant when he said that we needed tough laws to deal with hate speech, or if we might be getting more new legislation coming our way.
Young people getting shit done
Young people living in rental flats have staged a play exploring their experiences. These young people read up, did interviews, and performed multiple roles on and off stage. Kudos to them and Beyond Social Services for this work!
Also, Buro247 is trying to retire the stereotype of Singaporeans being apathetic by pointing you towards causes that young people have worked on—check it out!
And more on young people getting shit done! After the Monica Baey spoke out about sexual harassment on campus, students really mobilised to hold the National University of Singapore to account. NUS has now set up a Victim Care Unit to provide professional and confidential support for victims of sexual assault and harassment. There's a 24-hour hotline, and a confidential contact form or email to get in touch.
Letters from death row
Letters from Pannir have been appearing in the Malaysian media, but the Singapore Prison Service says that he says he didn't write them, and claimed that it's part of an "orchestrated campaign to put pressure on the Singapore government". This claim was rubbished by N Surendran of Malaysian legal human rights group Lawyers For Liberty, who pointed to scans of handwritten letters on the Save Pannir website. I've also independently confirmed with a source that the letters on the website look like they were written by Pannir.
We, The Citizens Newsletter
Join the newsletter to receive the latest updates in your inbox.