Why does tudung-wearing have to be discussed behind closed doors?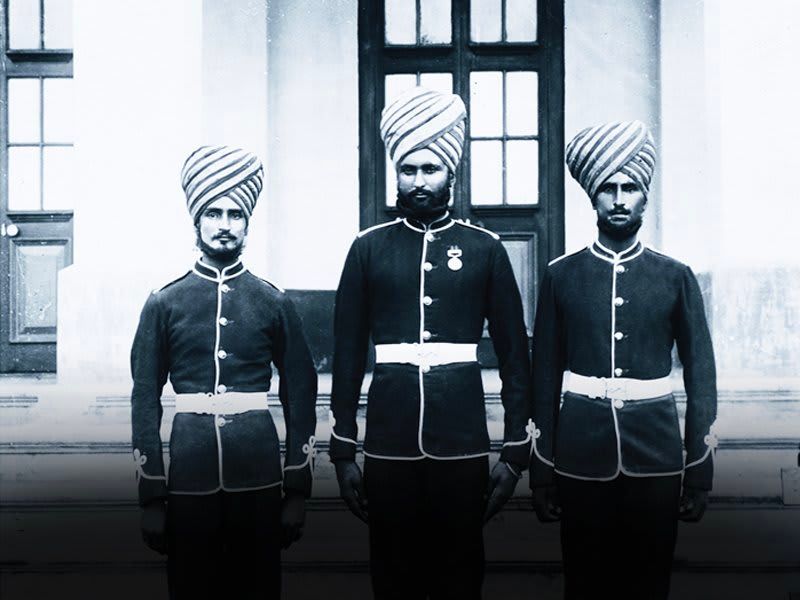 I'm sorry that this week's round-up is a day late! I had a long day on Friday—Zoom calls! Admin! Emails!—and then an early-ish start on Saturday, so could only write this late last night.
---
Once again, the tudung issue
I can never understand why we're stuck on this issue. This past week in Parliament, Workers' Party MP Faisal Manap asked if Muslim women in the uniformed services could be allowed to wear the tudung to work. Masagos Zulkifli, the minister in charge of Muslim affairs, responded by saying that a delicate issue like that has to be dealt with in closed-door discussions, because "public aggressive pressure" can make things worse. But who gets to be in these closed-door discussions? 🤷🏻‍♀️
Masagos also gave ridiculous explanation for why Muslim women can't wear the tudung if they work in the uniformed services:
"Allowing tudungs would introduce a very visible religious marker that identifies every tudung-wearing female nurse or uniformed officer as a Muslim.

This has significant implications—we do not want patients to prefer or not prefer to be served by a Muslim nurse, nor do we want people to think that public security is being enforced by a Muslim or non-Muslim police officer."
If you have patients or people who discriminate against tudung-wearing nurses or officers, then your problem is Islamophobia, not tudungs. But Masagos tried to frame this as a way to maintain secularism, saying that a uniform is a "visible sign that service is rendered equally regardless of race or religion".
Personally, I don't think secularism means we try to erase all visual markers of religion. It's not even like that's what we're doing, anyway, since Sikh men have been wearing their turban with no problems.
---
An ex-death row inmate goes home
38-year-old Beh Chew Boo spent four-and-a-half years in Changi Prison, including nine months on death row, for drug offences. In 2016, bundles of drugs were found in a borrowed motorcycle that he'd been riding with his girlfriend. Beh has always denied any knowledge of the drugs. He was convicted in January last year, and acquitted in October. The Court of Appeal found it plausible that he didn't know the drugs were in the vehicle, and said that the prosecution's failure to call as a witness the owner of the motorcycle—who was also in prison for a separate offence—meant that they'd failed to prove their case against him.
But that didn't mean that Beh got to leave prison. Nope, he spent another four-and-a-half months in the remand section because the prosecution tried to proceed on four charges that they'd previously dropped after his conviction. The Court of Appeal only decided that those charges couldn't proceed earlier this month.
Beh is now finally back home in Penang and reunited with his family.
---
Got some more…
The Ministry of Home Affairs and Ministry of Law are going to publish a guide on sentencing, aimed at members of the public. There's been outcry over the sentences handed down for some offences in recent years, especially when it comes to sexual harassment and assault, and they're eager for people to understand the factors that the courts take into account.
There were a couple of cases that raised questions about sentencing again this week, though. A domestic worker was jailed for negligence after she left a two-year-old unattended briefly while he was brushing his teeth; the toothbrush got lodged in his throat and the kid had to be rushed to the hospital. In another case, the prosecution recommended a fine for a police officer who molested his subordinate on three separate occasions while they were on duty. The defence lawyers said the touches were only "fleeting". 😒
A 20-year-old who was a full-time national serviceman was arrested and detained under the Internal Security Act for allegedly planning to kill Jews leaving a synagogue. The Internal Security Department said that he had been enraged by the Israel-Palestine conflict and had intended to attack Jewish men because he assumed they would have served their military conscription in Israel and committed atrocities against Palestinians.
Such cases are presented as evidence that the Internal Security Act is incredibly important to Singapore, but just a reminder that it's an opaque, unchecked system that has been abused on multiple occasions throughout Singapore's history, which brings us to…
---
Get the solidarity edition of this book!
Function 8 has published a Solidarity Edition of 1987: Singapore's Marxist Conspiracy 30 Years On in support of Jolovan Wham (who just came out of prison not long ago) and the others who staged their silent protest on the MRT in 2017. The Solidarity Edition of the book is being sold to raise funds for the Transformative Justice Collective.
TJC will be holding a launch on Facebook Live on 20 March—come join us! You can order the book here.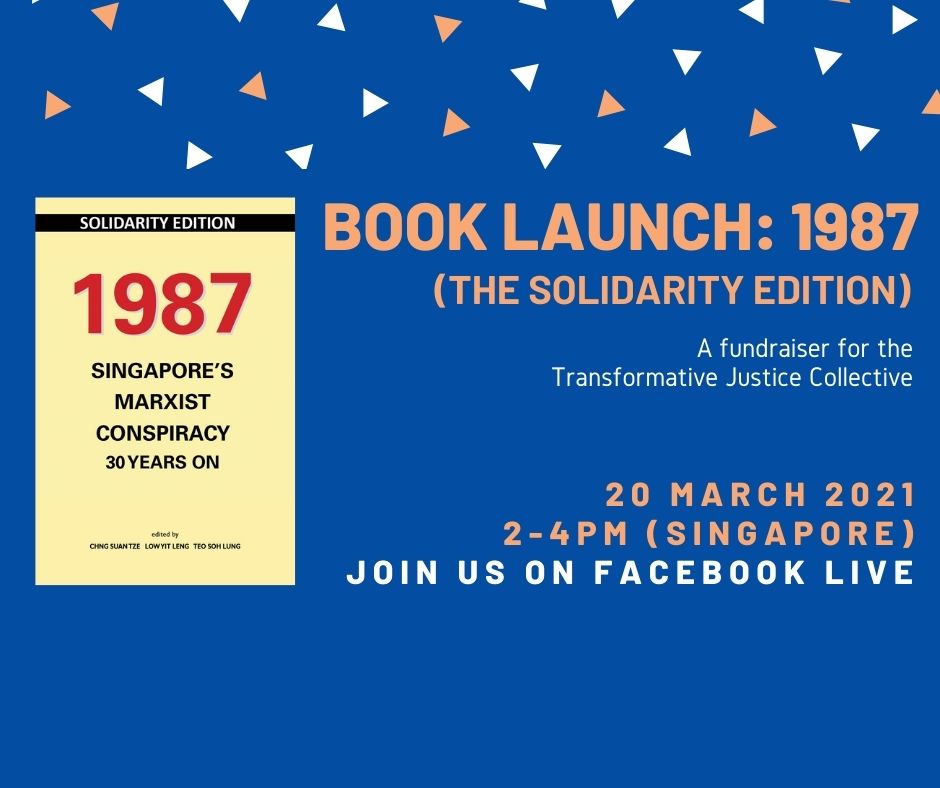 We, The Citizens Newsletter
Join the newsletter to receive the latest updates in your inbox.