Why won't lawyers take late-stage capital cases?
This week in Singapore: opposition parties send questions to Shanmugam about legal representation for death row prisoners, and the Archbishop apologises on behalf of the Catholic Church after a prominent member of the order is convicted of sexual offences against two boys.
I'm sorry that this week's wrap is reaching you late — the intensity of the past few weeks have caught up with me. Instead of writing this issue last night, I ended up face-planting into bed. 😵
---
Stop intimidating lawyers
When a death row prisoner has exhausted the regular court process, it can be really difficult to find a lawyer who would be willing to step up to represent them, even more so if an execution notice has already been issued.
Kho Jabing's case back in 2016 was the first time I saw lawyers who stepped up with last-ditch applications get blasted for "abusing court process". I found it bullying then, but things have only got worse. More recently, the Attorney-General's Chambers are demanding costs orders to be made against lawyers, such as Charles Yeo and Violet Netto, who stepped forward to represent death row prisoners at a late-stage. These costs could come up to tens of thousands of dollars; it's a huge burden on lawyers who were just trying to fight for their clients and stop people from getting killed, and scares others away from taking on such cases in the future.
When lawyers get scolded for "abusing court process", the emphasis is generally on the efficiency of court processes and the finality of court decisions. But what we almost never talk about is how a fixation on "efficiency" and deterring lawyers from filing late-stage applications actually makes our system more vulnerable to miscarriages of justice and wrongful executions. In 2020, Gobi Avedian's death sentence was set aside because M Ravi filed a late-stage application. Gobi had actually already exhausted all the regular court processes, and had his appeal for a presidential pardon rejected. If not for Ravi, Gobi might have been executed.
Ravi is now facing multiple disciplinary and contempt cases. What happens to death row prisoners when there are no more lawyers willing to come forward to take their cases after the standard process has been exhausted? What if there are other cases like Gobi's, only they can't get legal representation?
The Reform Party, People's Power Party, and Red Dot United have written an open letter to Minister for Law and Home Affairs K Shanmugam, expressing concern on this very issue. In their letter — which they sent to the press — they asked the following questions:
1. Do lawyers in Singapore operate under a climate of fear of State reprisals for taking on certain types of cases or defendants? If not, what measures are there to explicitly prevent the assumption of such potential reprisals forming among lawyers?

2. Do criminal court procedure rules such as the Criminal Procedure Rules 2018 place too onerous a requirement on lawyers practising in Singapore to represent certain cases?

3. Do the criminal court procedure rules adhere to Principle 18 of the United Nations' Basic Principles on the Role of the Lawyer, which prescribes that lawyers shall not be identified with their clients or their clients' causes as a result of discharging their functions?
I haven't seen the Workers' Party say anything about this. I know they prefer to wait to speak in Parliament — let's see if this issue about legal representation will surface when Parliament sits.
---
Apologies from the Archbishop
A prominent member of the Catholic order in Singapore has been sentenced to five years' imprisonment for the sexual abuse of two teenage boys. There's a gag order, so he and the two victims can't be named. Although his offences were first known to a Catholic leader in 2009, the Roman Catholic Archdiocese of Singapore says that the Archbishop was only informed of this 11 years later, in October 2020. The Catholic leader had learnt of the offence from one of the victims, who had declined to report the matter to the police. When questioned, the perpetrator had confessed, and been banned from entering school premises and participating in school activities. He later went abroad for half a year for therapy.
The Archbishop has written a pastoral letter saying that he is "dismayed, shocked, and ashamed", and apologising on behalf of the Church.
---
Petitions? Nah.
I thought I'd be writing about how the Singapore government has launched a petition platform for Singaporeans to raise issues close to their hearts, but nope.
The Straits Times reported that the government is looking into setting up PetitionSG, a platform that would allow Singaporeans to start petitions. If a petition gains 10,000 signatures within 180 days, it'll be submitted to the relevant ministry, which will have 90 days to respond. Less than a day later, GovTech issued a statement saying that they've dumped the idea, and that the prototype they'd put up had never actually been live.
It's very curious that ST could have written such a report, with a quote from a member of the GovTech team working on PetitionSG and everything, for it have turned out to be such a nothingburger. Could there have been a U-turn somewhere? 🤔
In any case, I don't think it's a great loss to Singaporeans. Considering the government's previous track record, I'm pretty sceptical of forms of engagement that take place entirely on the government's terms. PetitionSG could easily have turned into yet another example of "participation without democracy", another "proper channel" to make it look like Singaporeans have access to meaningful, democratic channels, while undermining and demonising other entirely legitimate forms of activism and organising.
We don't need PetitionSG to stand up for what we believe in, and organise for change. ✊🏼
---
💡
A very kind supporter of the newsletter has sponsored 15 annual subscriptions to
We, The Citizens
. If you'd like one of these sponsored subscriptions, please reply to this email, or contact me here. This would be perfect for anyone who has wanted to become a Milo Peng Funder, but found it difficult to afford the fee. That said, there's no means testing here and I won't be asking any questions!
---
Checking in on the neighbours
🇮🇩 The price of cooking oil, classified as a basic necessity, is a problem in Indonesia at the moment. President Joko Widodo has temporarily banned the export of not only crude palm oil, but also refined palm oil and used cooking oil, among others. It's expected to have an impact on the price of cooking oil in Singapore too.
🇵🇭 Filipinos are heading to the polls on Monday. Ferdinand "Bongbong" Marcos Jr, the son of the late dictator, is currently ahead in the opinion polls. But Leni Robredo, a human rights lawyer and the only woman among the contenders, isn't giving up yet.
---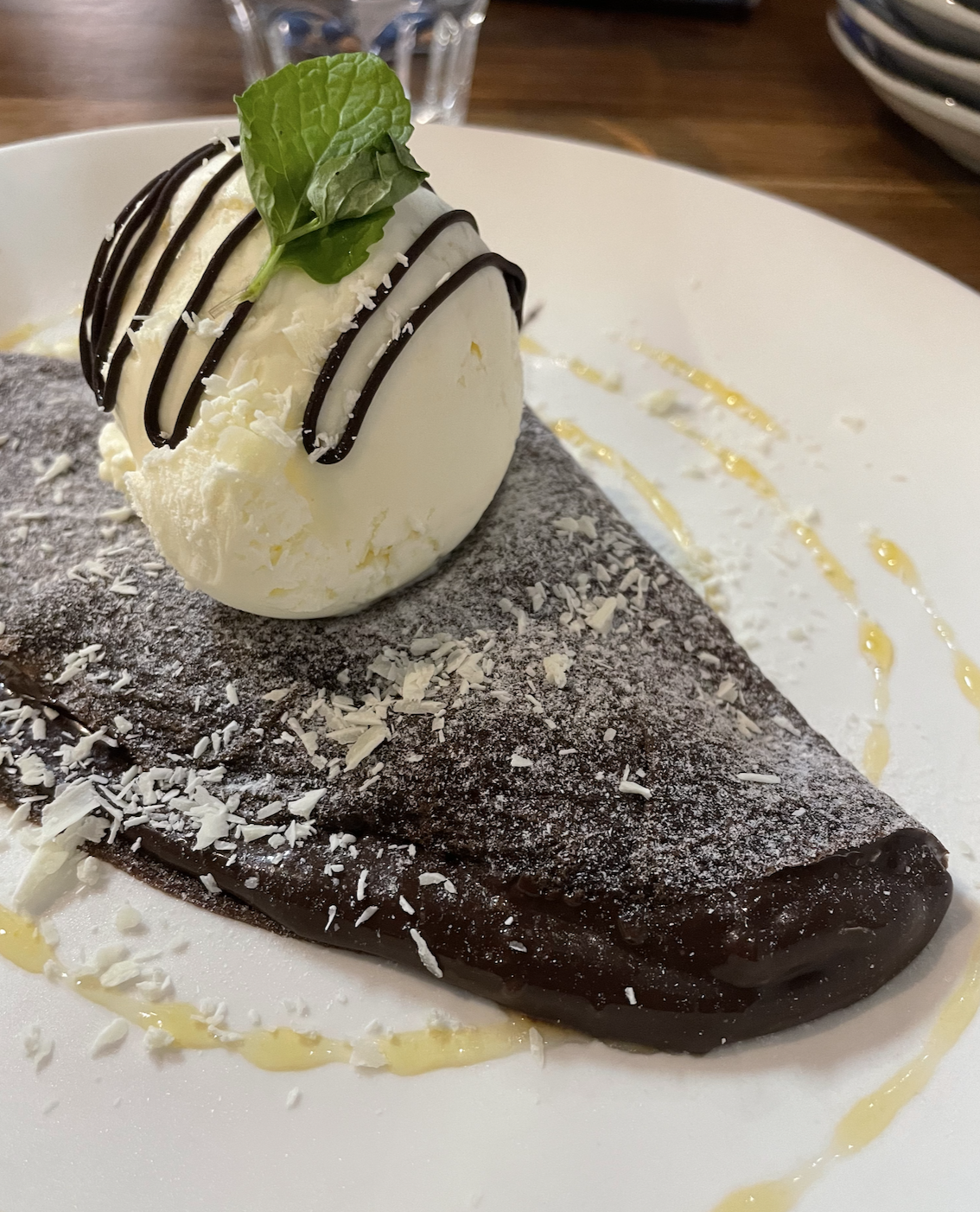 Thank you for reading this week! As always, please help me spread the word about this newsletter by sharing it widely.
We, The Citizens Newsletter
Join the newsletter to receive the latest updates in your inbox.