If you've been forwarded this newsletter, click here to subscribe and get updates sent to your inbox every Saturday morning. If you have any feedback, just hit reply!
---
Death penalty
There's no way to lead on anything else but the death penalty this week. Not just because I was involved in the (failed) push to halt Malaysian Prabu N Pathmanathan's execution (which took place yesterday morning), but also because there've been astounding developments related to Singapore's capital punishment regime.
Singapore executed four men this week. That brings the estimated count up to seven hangings in October, following reports of three executions carried out in a single day earlier this month (see issue #24). It appears to be part of a trend of increasing executions: according to the Singapore Prison Service's annual report, there were four executions in 2016 and eight in 2017. By my count, there's been nine executions so far this year.
On top of that, two of the executions this week were carried out on a Wednesday, which is unprecedented. Executions in Singapore usually take place at dawn on Fridays—as far as I know, the only exception had been the hanging of Kho Jabing in 2016, which took place on Friday afternoon soon after the dismissal of an eleventh hour appeal heard in the morning.
The Friday morning schedule was one of the few things we knew for sure about the otherwise-opaque death penalty regime in Singapore: we used to think that if you could get a stay of execution past Friday, the authorities would wait at least a week before they'd hang the inmate. We'd try to keep a ear out on Mondays, to find out if families have been informed about scheduled executions on Friday—executions aren't usually announced or confirmed by official statements, so this is the way anti-death penalty activists and monitors try to track and document cases. Now we can't even be sure if this this bit of knowledge holds true.
I fear that the trend of increasing executions will continue, and activists left with even less ability to monitor actions when hangings could happen any time, any day of the week, and families only get one week's notice. Regardless of whether one supports or opposes the death penalty, the utter lack of transparency and accountability of the death penalty regime should be a matter of concern.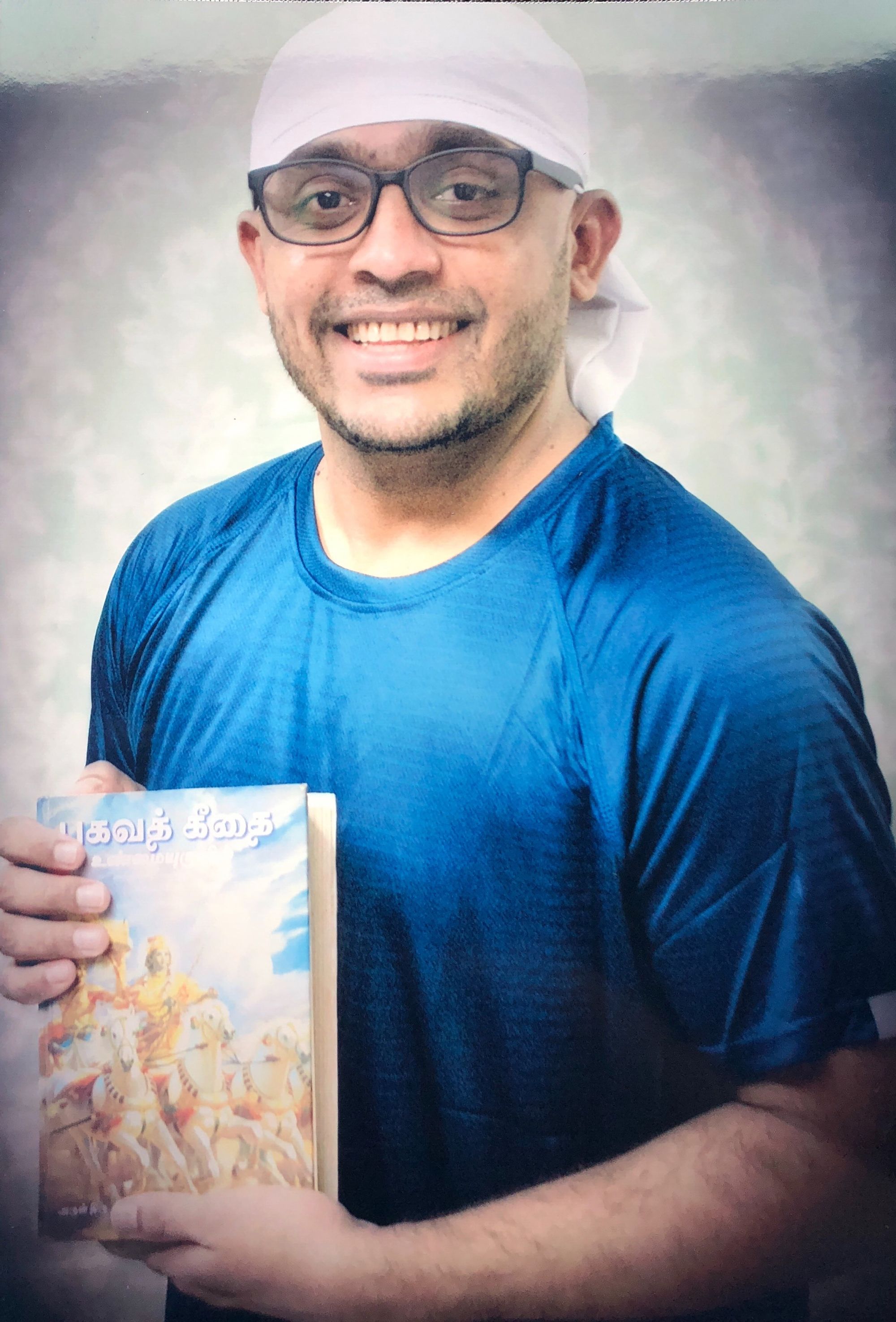 This is Prabu, photographed by the prison the night before his execution. He asked that his photo be made public so that people know about him.
On the day same day Prabu and another individual were executed, The Straits Times reported that another Malaysian has been sent to death row after the appeal court overturned the High Court verdict that reduced his charge to a non-capital offence. The High Court had found that 30-year-old Gobi Avedian had not known that the bundles he was carrying were heroin, but the Court of Appeal ruled that he'd failed to rebut the statutory presumption clause—which says that one is presumed to know the nature of the drugs in one's possession, unless proven otherwise—because he should have done more to find out what it was he was carrying into Singapore. Gobi said he'd been offered RM500 (S$165) for each packet of drugs he brought to Singapore; he needed the money to pay his daughter's medical expenses.
In their submission on the review of the Penal Code, the Association of Criminal Lawyers of Singapore called for the abolition of the death penalty. Unfortunately, the government has said that the death penalty, like the issue of Section 377A (see issue #21 onwards), is outside the scope of this review.
Inequality and hawkers
I was initially going to write this a two separate sections, but ultimately decided that they really should be taken together because they're both indicative of attitudes that we hold in Singapore that lead to both inequality, and the plight of the hawkers.
Prime Minister Lee Hsien Loong argued that inequality isn't as important as social mobility. Deputy Prime Minister Tharman Shanmugaratnam also chipped in about the "escalator" of social mobility. Minister of Education Ong Ye Kung said that systemic unfairness has come about now because meritocracy has failed, but because it succeeded. Minister for Trade and Industry Chan Chun Sing wants to know how we define "elite" and "elitism".
It's far from a look at the fundamentals, and more like a refusal to acknowledge that some of our narratives and myths—such as meritocracy and self-reliance—aren't working out so well. I also have major problems with the idea that social mobility > inequality, because it suggests that inequality isn't a problem as long as you aren't in, or can get out of, the bottom tier. But that's an inherently selfish mindset, because there's always going to be people at the bottom. The point is that people should be able to live their lives in dignity with their needs met even when they are on the bottom rung of the ladder. (Also, even more fundamentally, you can't separate social mobility from inequality.)
It's a similar problem when it comes to the issue about the Social Enterprise Hawker Centres—Lim Jialiang, in an open letter to MP Lim Biow Chuan, highlights how hawkers are being robbed of their dignity by unreasonable contracts, while Donald Low points out how unfair it is to expect hawkers to keep their stalls open just so we can have "vibrancy". In our latest New Naratif podcast (in which Lim Jialiang also speaks), we talk about more issues faced by hawkers. The main takeaway of all this, though, is that, rather than the state shouldering the burden of certain public goods like affordable food, we in Singapore outsource the cost to people like hawkers by demanding they keep their prices down even as overheads increase.
---
Events and announcements
HOME is organising a Diwali fundraiser on 31 October to raise money for their shelter and legal assistance to migrants in crisis. Get your ticket here.
The T Project, which runs a homeless shelter for transgender women, are also doing a fundraiser on 6 December. They're having a screening of Iron Ladies at the Singapore International Film Festival, followed by a Q&A. Get your ticket here.