#42: Talking about privacy breaches and military service in Parliament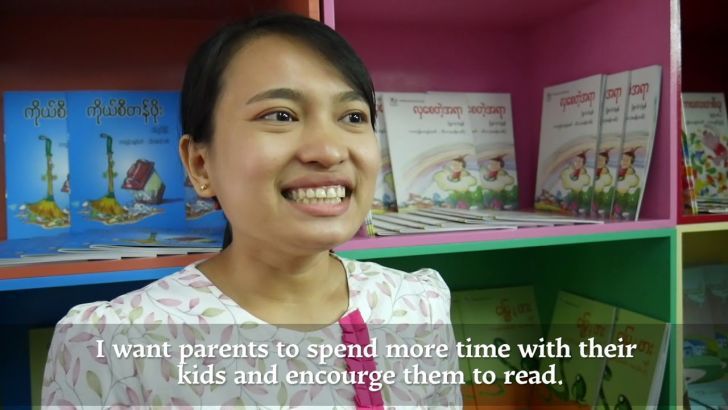 Apologies for this issue coming late! I scheduled it last night and mistakenly set it for 17 February rather than the 16th… #fail
Hello from Kuala Lumpur! I'm here this weekend to attend the inaugural Forsea Democracy Fest, where I'll be speaking about democracy and human rights in Singapore. For those who've been following closely, this event is the one that Tan Wah-Piow and Hishamuddin Rais invited Malaysian Prime Minister Mahathir Mohamad to during the meeting that kicked up this hullabaloo in Singapore last year. So far it doesn't look that different from any other conference I've been to, but my newsletter readers will be the first to know if I spot any nefarious traitors. 😛
If you've been forwarded this newsletter, click here to subscribe and get updates sent to your inbox every Saturday morning. If you have any feedback, just hit reply!
---
On the HIV registry leak and data privacy
It's been a fairly big week with ministers responding to big issues in Parliament. Let's start with the response to the leak of the HIV registry, which I dedicated a previous issue to.
Some have questioned the Ministry of Health's decision to only make the breach public now rather than when they first discovered that Mikhy Farrera-Brochez was in possession with at least part of the HIV registry in 2016—in his speech, Minister for Health Gan Kim Yong firmly rejected accusations of there being a "cover-up", saying that they had made a judgement call in 2016 not to disclose the breach in the best interests of those affected. Gan also said that Farrera-Brochez hadn't been charged under the Official Secrets Act before because he was already facing other charges with heavier penalties.
Then there was more drama as Mikhy Farrera-Brochez himself went public to make his own accusations. Among his (wild) claims: that he'd actually been trying to report someone else for having unauthorised access to the HIV registry, that he was framed, that he wasn't actually HIV+ until he was raped in prison… He gave an interview to VICE, where reporters point out that they had difficulty verifying some of what he said (and some of it just wasn't true). Even more worrying: he'd actually offered to let VICE look at the HIV registry, and they aren't the only ones he's tried to show (or sent) the registry to.
The Singapore government has, unsurprisingly, refuted Farrera-Brochez's claims, calling him a "pathological liar". Facebook later took down his accounts—they say it wasn't a government request, but because he breached their community standards.
Beyond this whole mess, though, the fact remains that thousands of people living with HIV (PLHIV) have had their agency to decide how, where, and when to reveal their HIV status taken away from them. This has caused a huge amount of trauma, because the leak is compounded by the fact that there is still a lot of misinformation, stigma, and discrimination against PLHIV in Singapore—this leak might have directly affected a relatively small number of people in Singapore, but for them, the stakes are incredibly high. Please stand in support and solidarity with all PLHIV in Singapore, and amplify efforts to end discrimination and prejudice.
Safety in the Singapore Armed Forces
Four National Servicemen have died in training-related deaths over the past 17 months, which Minister for Defence Ng Eng Hen says he's "deeply sorry" for. He reiterated his Ministry's announcement that they're introducing an Inspector-General's Office to oversee safety across all units of the Singapore Armed Forces. (Question: why does this office report to the Chief of Defence Force? Wouldn't it be better oversight if it reported outside of the chain of command, such as to the Minister himself?) The Minister also said that "anybody can stop unsafe training"—I don't have experience of the military myself but I noticed that most of my male friends who have done NS weren't buying this.
On top of that, the Minister talked about the results of the Committee of Inquiry looking into the death of Liu Kai, who was killed when a Bionix armoured vehicle ran over the Land Rover he was in. New safety measures for Bionix vehicles—including rear view cameras—will be introduced.
And then we have another loss, although the Ministry of Defence says this isn't a training-related one: a regular serviceman was found in a stairway landing and was later pronounced dead.
Fake news and foreign interference
The government is going to consider new laws to counter foreign interference (ah, that ol' chestnut). This goes hand-in-hand with legislation to tackle "deliberate online falsehoods"—don't forget we're still waiting on a draft bill to be tabled!

Of note from the article:
"Other measures must also be taken to reduce the prospect of foreign actors subverting politically involved individuals and organisations… For example, foreign actors may interfere in Singapore's politics through proxies by funding or donating to politically involved individuals and organisations, or occupying key leadership roles in these entities."
Last year, we couldn't register a Singapore subsidiary of the company that publishes New Naratif because the government said we were "political" (because we run democracy classrooms and publish articles critical of politics in regional countries) and it would be contrary to national interest to let us register because we'd received a grant from the Open Society Foundation *insert George Soros conspiracy theory here*. Are we going to be in for a tough year again this year? 😫 I'm crossing my fingers. (In any case, check out New Naratif and judge for yourself.)
Still got some more…
In other data privacy-related news: Deputy Prime Minister Teo Chee Hean revealed that the government had reported 41 cases of loss of personal data to the police over the past three years. In 11 of those cases, either the affected individuals and/or the public were informed. Teo said the rest of the cases involved the loss of assets like laptops, and that no one's data was compromised. From the article:
"These incidents are not reported to Singapore's privacy watchdog, the Personal Data Protection Commission, as it is not its function to investigate government-related incidents."
A Singaporean was found by Singapore's apex court to be merely a drug courier—but they still had to sentence him to death because the prosecution did not grant him a Certificate of Cooperation. A clear case of how much power the prosecution has in such capital cases.
Two Singaporeans have been detained without trial under the Internal Security Act. The Ministry of Home Affairs claims that they're radicalised. We're only going to have MHA's word for it.
---
About the neighbours…
This has been a pretty long issue, so I'm going to leave you with something lighter: a little video New Naratif published about Third Story Project, co-founded by jailed Reuters journalist Wa Lone. It's a great effort to improve child literacy in Myanmar while teaching peace and diversity.
We, The Citizens Newsletter
Join the newsletter to receive the latest updates in your inbox.