A three-way fight for the presidency
This week: Three candidates have qualified for the presidential election, developments in a heartbreaking murder case, and a worker sues after breaking his leg getting off a lorry.
For the first time in forever, I sent out a Circle of Tsundoku email to Milo Peng Funders yesterday. A Circle of Tsundoku email is where I give away secondhand books, usually from my own collection after I've finished reading them (or accepted that I'm never going to get around to reading them). Someone adopted the book in two minutes flat! It makes me happy. 🥰🥰🥰
---
The presidential election sucks already
It's only just begun and I'm already sian of the presidential election. There's a mismatch between when I want and what the presidency offers. Unlike a general election, a presidential election in Singapore feels like I'm being forced to complete a customer survey for a product I'm not even interested in buying.
I'm pretty sure I'm not the only one feeling this way; there are significant design flaws in the elected presidency as a whole. As Kevin Tan and Cherian George point out in this must-read piece:
Much more than General Elections, elections for President are fraught with contradictions beyond the control of the candidates. Presidential candidates have to seek a personal mandate from the entire voting population — which not even a would-be Prime Minister needs — but what the winner can do with that mandate was always highly limited and has been shrinking. Presidential Elections are also deliberately buffered from the full force of the tide of popular calls for a more accountable and less dominant PAP. These major national events are thus designed to disappoint.
Six people submitted applications to run for president, but only three have qualified: Tharman Shanmugaratnam, Ng Kok Song and Tan Kin Lian. Despite his early online comms efforts, George Goh has not made the cut.
This is Tan Kin Lian's second time as a presidential candidate; the first time he ran, he came in last and lost his deposit. But that doesn't seem to have dampened his confidence. "2023 will be my time," he's told the press.
"The (conditions) in 2023 are more favourable to me because many people are struggling with high cost of living, high cost of housing, and also uncertainty of jobs," CNA reported him saying."They want to see somebody who can... change these circumstances. I represent their hope." But can a President actually change these circumstances? The President could perhaps make speeches and comments that express certain opinions, but the role doesn't allow for a role in policy-making, so it sounds like he's promising something that he won't be able to deliver as President.
Then we have Tharman, who insists he is "independent-minded" but cannot shake off his decades-long PAP background, and Ng Kok Song, who Ho Ching has been amplifying and posting about on Facebook. Neither appear to be people who'd really be the check on the PAP government that Singaporeans want to see.
The politicisation of a supposedly non-partisan position can also be seen in a CNA article about George Yeo and his new book:
...Prime Minister Lee Hsien Loong told Mr Yeo that he was one of a few who could beat Dr Tan Cheng Bock who was the presidential hopeful in the 2011 Presidential Election. Mr Yeo offered to run should he be needed as a "spare tyre in an emergency", though this also did not materialise.
If someone with a clipboard at an MRT station tried to approach to ask me to choose a preference out of the three candidates, I'd be scuttering away with an apologetic smile and noise-cancelling earphones firmly plugged into my ears.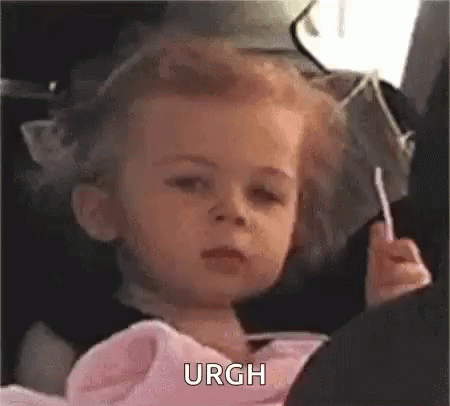 It's not for me to tell you how to vote, but I will say that Alex Au's blog post on how votes were counted in the 2011 general election is worth reading so you know what counts (or doesn't count) as a valid vote. Don't do something that might lead to your ballot being counted in a way you didn't intend.
---
Fourteen years in prison for murdering his sons
Xavier Yap has been sentenced to 14 years in prison for the murder of his twin sons. He pleaded guilty to two charges of culpable homicide not amounting to murder, and claimed that he had killed the two 11-year-old boys because they were autistic and he was worried about their futures and felt that killing them would relieve them of suffering. He had major depressive disorder, felt that the boys' mother had given up on them, and believed that if he and both boys were gone—since he had initially also wanted to end his own life—then his wife and her daughter could move on.
It's a terrible read about a huge tragedy, and a prison term for Yap isn't going to solve underlying issues. If we want to do all we can to make sure that this sort of thing doesn't happen again, we're also going to need to do more about the stigma and struggles that people with disabilities and their caregivers have to face, and also the sort of support that is accessible to people struggling with their mental health for whatever reason, among other things. I was glad to see people pointing this out in online comments, recognising that punishment and vengeance on one man isn't the answer to changing society in ways that prevent further occurrences of such violence.
I've also seen people point out the difference between such compassionate responses to a case of double murder, and the outraged support for hanging when it comes to stories about people condemned to death for non-violent drug offences. I've held back from commenting on this on social media because I didn't want to be taken out of context and get into unwanted online fights. By no means do I want someone like Xavier Yap to face the death penalty, even though I think it's horrific that he killed those two vulnerable boys. But I do wish that more Singaporeans would be open to thinking through the complexities of drugs, drug use and the drug trade, and recognise that the people on death row for drug offences are also people who have had their own struggles and challenges. I hope that such recognition will give people pause before they enthusiastically beat the drum of capital punishment.
---
Got some more...
👮🏼 A new report by the Humanitarian Organisation for Migration Economics (HOME) details how migrant domestic workers have faced "revenge accusations" from employers, and the harm that such police reports can cause.
🤑 Ten people have been charged in court in connection to a massive money laundering operation that the police have been investigating. The authorities also seized an eye-watering amount of expensive stuff.
🚚 A worker has successfully sued his company for negligence, with damages to be assessed separately later. He had fractured his leg while alighting from a lorry that was transporting 24 workers. He accused the company of not providing a safe system for alighting the lorry, and the court agreed.
---
---
Sharing a gorgeous song that was apparently performed at Pink Dot, only I completely missed it because I was volunteering at our TJC booth on the far end of the park! 😅
We, The Citizens Newsletter
Join the newsletter to receive the latest updates in your inbox.