This weekend I'll be running a little booth selling Mekong Review magazines and books at the launch of the fourth issue of Mynah Magazine! Come down to say hi and support Mynah (and Mekong Review, and the other publications that will be there). RSVP here.
---
Action considered against Leong Mun Wai
Home Affairs and Law Minister K Shanmugam has indicated that "next steps" are being considered against Progress Singapore Party NCMP Leong Mun Wai. Shanmugam accused Leong of breaching parliamentary procedures and rules by claiming that the Keppel executives who were given stern warnings were "actually guilty", and also for publishing a Facebook post that claimed that Shanmugam had been trying to "muddy the waters" by bringing up the Parti Liyani case while answering a question about why Lee Hsien Yang and Lee Suet Fern had been publicly identified as being under investigation by the police, while the Keppel executives weren't.
Let's back up a little bit. Firstly, Senior Minister and Coordinating Minister for National Security Teo Chee Hean had revealed that Lee Hsien Yang and Lee Suet Fern were being investigated by the police for lying under oath during judicial proceedings. Leong Mun Wai filed a parliamentary question asking why the Lees had been named, when the former senior management staff of Keppel Offshore & Marine weren't when they were being investigated for corruption, and even after they'd been issued stern warnings. Shanmugam said that it was because, among other things, the Lees had "absconded". Leong later took to Facebook to question the use of the word "absconded", arguing that the word carries a connotation of guilt. He also took issue with Shanmugam bringing up the Parti Liyani case — the son of her employer, Karl Liew, had been charged with giving false evidence — as an answer during his response in Parliament, and said that we should focus on comparing the Lees' situation with that of the Keppel guys.
So Shanmugam is unhappy that Leong had said that the six former Keppel staff were "actually guilty" because only one had pleaded guilty in the US, and the five others, while named in US documents, had not been defendants. He was also unhappy that Leong had said in the Facebook post that Shanmugam had been trying to "muddy the waters" — this, he said, was "casting aspersions" on him. He wanted Leong to withdraw his statements, delete the Facebook post, and apologise.
Leong did eventually withdraw his statement about the Keppel executives — since that was actually factually wrong — but said that he hadn't meant to cast any aspersions with his Facebook post. Shanmugam was then like, I take it you're not taking down the post or saying sorry, so now Leong might be facing some repercussions.
It's all very tiresome. This is not to say that opposition politicians like Leong should get carte blanche — they absolutely should be held accountable and to high standards as elected officials, and need to be precise about what they're saying — but it's galling to see the skew in power on display here. Once again we see that there is very little, if any, margin of error allowed to the opposition, while we have repeatedly failed to get satisfactory accountability from the ruling party. It wasn't that long ago that the PAP was misrepresenting the Workers' Party's proposals about housing, and when Leon Perera brought it up in Parliament — which is all he has the power to do — PAP MPs laughed. No one from the PAP has apologised for spreading inaccuracies about the WP's suggestions, and there is no one in Singapore right now who can make them do it.
On another note, this is one more side drama that has come out of the Lee family feud. And I'm not the only one thinking this has gone on for far too long.
On another another note, I'd like to draw your attention to this Facebook post I wrote about police procedures. Shanmugam said that it's not the usual practice for the police to issue orders under the Criminal Procedure Code telling people to attend police interviews, but my lived experience is different.
---
A five-year suspension for M Ravi
Human rights lawyer M Ravi, who already doesn't have a practising certificate in Singapore right now, was given a five-year suspension — the maximum penalty for misconduct by lawyers — by the Court of Three Judges this past week. He was found to have made "grave and baseless accusations of improper conduct" against the Attorney-General, people in the AGC, and the Law Society. Chief Justice Sundaresh Menon said that while it was not necessary to strike Ravi off as a lawyer, anything short of the maximum punishment would not be enough as a response to the "continuing danger" Ravi poses to public confidence in the administration of justice in Singapore.
This is in relation to comments that Ravi had made about the case of Gobi Avedian, whose death sentence was set aside in 2020 after Ravi took up his case. Ravi had given an interview outside the Supreme Court in which he accused the prosecution of having been "overzealous" in prosecuting Gobi, leading to Gobi's death sentence. The AGC had sent him a letter demanding that he retract his allegation and say sorry, but he refused, saying he was entitled to his criticism. So a complaint was filed against him, leading to disciplinary action.
This is what happened with Gobi:
The High Court had previously sentenced him to 15 years' imprisonment and 10 strokes of the cane, under an amended charge of attempting to import a Class C controlled drug. The prosecution then appealed, seeking a conviction under the original capital charge. The Court of Appeal ruled in their favour and Gobi was sentenced to death. By the time Ravi took up his case, he had already exhausted all his options, including the presidential pardon process, and was in danger of being executed.
But because Ravi took up the case, pointing to legal developments that had occurred since Gobi was sentenced, he'd managed to get the Court of Appeal to review things again. The appeal judges then found that the prosecution had run two different cases at trial and appeal, which was unfair to Gobi. (You can read more in the special issue I wrote about this here.) Due to this and the legal developments, the death sentence was set aside.
---
Singapore, a potential claimant for climate fund?
Last month, when asked by WP MP Leon Perera if Singapore will be contributing to the Loss and Damage Fund (set up by COP27 for vulnerable countries that have been affected by the climate crisis), Minster for Sustainability and Environment Grace Fu said:
"...the gist of my reply is that the Loss and Damage fund, is a recognition of the plight of the developing countries, which is a group that Singapore belongs to. We emit 0.1% of global carbon emissions, but are affected by 100% of all the impacts of climate change. So, actually, it is a discussion about developed countries, which Member Leon Perera had referred to, for example, Germany, UK and so on, and a recognition of their responsibility to the developing countries and Singapore belongs to the latter group."
SG Youth for Climate Action (SYCA) took exception to it, publishing a statement criticising the notion that Singapore might claim from the fund rather than contribute to it. "To assert that we too are 'equally' vulnerable is not only inaccurate but also deeply unjust; every dollar we take is another dollar our neighbours lose," they wrote.
The Ministry of Sustainability and Environment has since told Mothership that SYCA's statements had not accurately represented what Fu said. "As the details have yet to be discussed among the parties of COP, it is premature to draw any conclusions on the donors and recipients," said the ministry.
Sure, no decision might have been made yet about whether Singapore will be contributing or claiming, but the main crux of SYCA's argument is that Singapore shouldn't even consider taking from this fund; we're a wealthy nation with resources, and haven't suffered devastating natural disasters that other countries, like Bangladesh, have had to struggle with.
---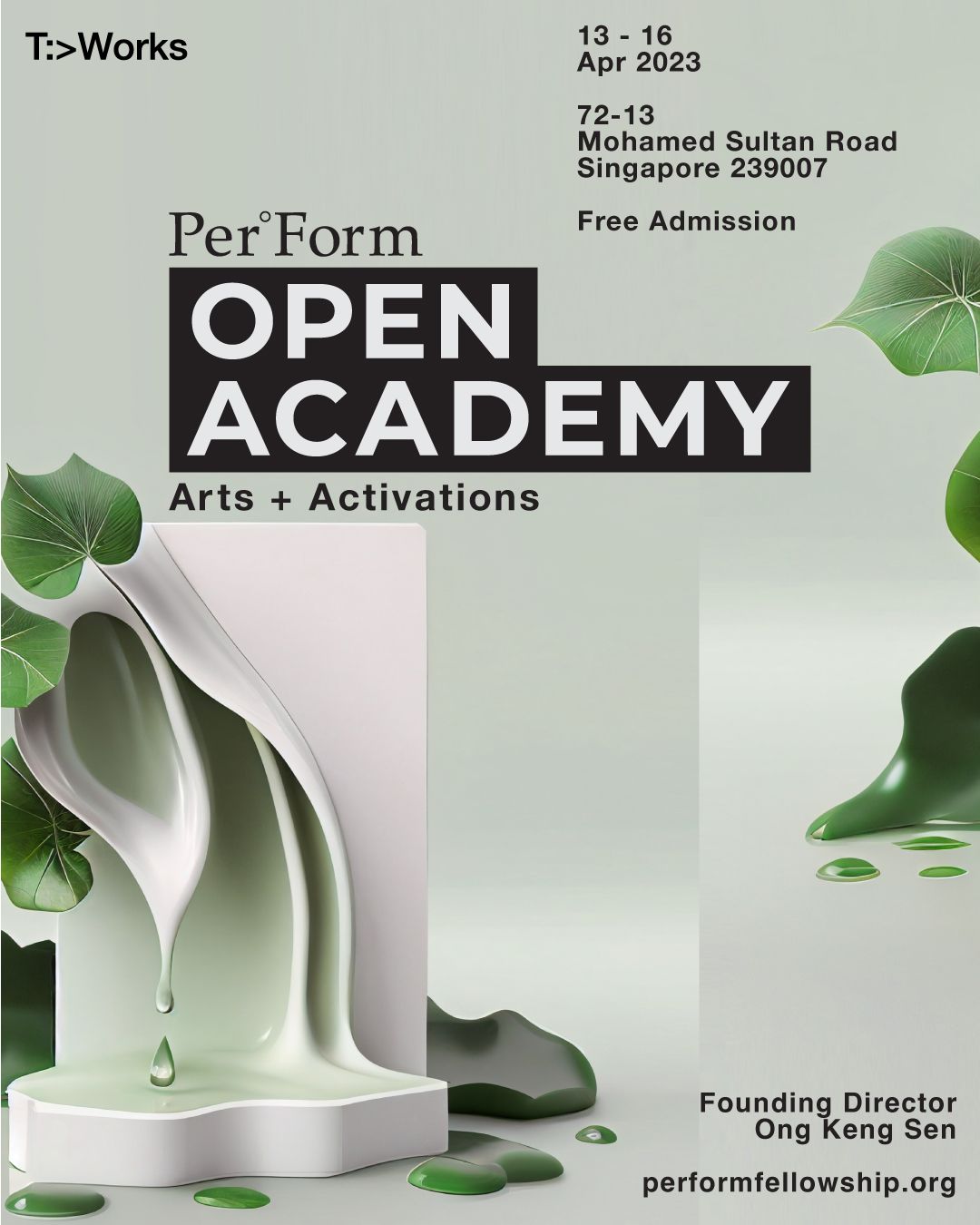 ---
Checking in on the neighbours
🇲🇾 The Malaysian Cabinet has begun to move away from the mandatory death penalty. They've approved policies that, while not removing the death penalty completely, will give the courts discretion over sentencing. The Abolition of Mandatory Death Penalty Bill and Review of Death Penalty and Life Imprisonment (Temporary Jurisdiction of Federal Court) Bill will be read for the first time in Parliament on Monday.
---