Gender equality and National Service
This week: Ng Eng Hen rejects the idea of making women serve NS, lawyers who took on death row cases are still under fire, and a peek at what's going in the Philippines (it involves a Picasso).
It's the last day for discounted subscriptions today, so click the subscribe button below!
Also, there are still 10 sponsored subscriptions available. If you'd like one, you can sign up here.
---
The "cost" of women doing National Service?
Minster for Defence Ng Eng Hen says that the "societal cost" of enlisting women for National Service would outweigh any benefit that we get from it, because it means that women will enter the workforce later and that'll worsen manpower shortages in certain industries. He also highlighted that conscription should only be used when absolutely necessary, saying that arguments for a signal to be sent about gender equality "...are inadequate justifications or reasons to mandate that someone must suspend individual liberties as a civilian, give up two years of his or her life, and if they do not, they go to jail, as our courts have sentenced NS defaulters."
While saying that they don't support conscription for anyone (regardless of gender), AWARE argues that the suggestion to introducing non-military National Service roles and to expand it to women isn't just for some airy-fairy gesture towards gender equality:
"...The primary purpose of introducing (non-military) NS for women would not be to send an abstract signal of gender equality. The suggestion to make NS gender-neutral and expand it beyond the military was borne out of the practical need for more participation in increasingly urgent areas such as eldercare, fighting climate change and so on. That gender-neutral NS might consequently help to tamper manifestations of sexism such as the gender pay gap — often justified by the reasoning that men deserve higher pay to make up for NS — is an important bonus. We agree with Dr. Ng that the incautious introduction of NS for women today would likely have negative consequences on women's careers and finances. Women already bear the brunt of unpaid, unrecognised labour in the form of domestic and caregiving responsibilities; the last thing we want to do is impose yet another responsibility for which they don't receive satisfactory compensation. Any initiatives to make NS gender-neutral must come hand in hand with, and indeed cede priority to, other efforts to remove gender-based barriers that keep women from decent work and commensurate pay."
---
A hard time for lawyers who take on late-stage death row cases
As I mentioned in last week's wrap, the climate is really hostile towards lawyers who take on late-stage applications for death row prisoners. M Ravi has been ordered to pay $10,000 in costs for an application that he filed for 17 Malay prisoners on death row in Singapore, alleging discrimination and bias in the prosecution of capital cases. Other lawyers, Charles Yeo and Violet Netto, are also facing cost orders in the tens of thousands of dollars — the Attorney-General's Chambers have made submissions to the court, so we're waiting to see what the final amounts will turn out to be.
The Attorney-General's Chambers have also been going after Ravi in other ways: they recently applied to the courts for a review of a disciplinary tribunal's decision that Ravi's comments about the prosecution in Gobi Avedian's case was fair criticism. Speaking on camera after the Court of Appeal set aside Gobi Avedian's death sentence following a late-stage application that he'd filed, Ravi had described the prosecution of Gobi's case as "overzealous". The AGC had demanded that he apologise for the comment; when he refused, they filed a disciplinary complaint to the Law Society. When the disciplinary tribunal ruled in Ravi's favour, they applied for this review in court. Thankfully, the High Court dismissed the AG's request.
The police have also released a statement saying that they are investigating Violet Netto for acting as a lawyer when her practising certificate had already lapsed. The promptness of which this statement was released — and the speed with which the local mainstream media reported it — really contrasts with reporting on the stories and perspectives of death row prisoners and abolitionists. Note that there was no press statement confirming Nagaenthran's execution, and the only press coverage that mentioned the execution had to do with amplifying AGC and Central Narcotics Bureau narratives about contempt of court and Nagen's mental state. But suddenly this kind of thing they very fast. 🤨
---
🖊️
A petition has been started calling for clemency to be granted to death row prisoner Datchinamurthy Kataiah. Datchina, who lives in the cell next to the one that Nagen was in, was originally scheduled to hang on 29 April. He currently has a stay of execution because he is party to a pending civil case.
Sign the petition here.
---
Got some more…
❗️ A 29-year-old accused by the state of being "self-radicalised" has been detained without trial under the Internal Security Act. The Internal Security Department claims that he had been thinking about going to Afghanistan to join the Taliban.
👷🏾‍♂️ There have been 20 workplace fatalities between January and 6 May, 10 of them in the month of April. A safety time-out was called on Monday; this means that there's meant to be a pause in work for managers to talk to workers about health and safety. I guess talking is all well and good, but we need real labour protections for workers in Singapore.
🤦🏽‍♂️ Read Suffian Hakim's piece in Rice Media on the portrayal of Malays in Singapore — especially after this year's terrible Hari Raya ad and Goh Chok Tong's facepalm of a Facebook post. Then read his books lah, you can find them here.
🧐 Lim Tean, a lawyer and the leader of People's Voice, has been charged with criminal breach of trust, stalking a former employee, and acting as a lawyer even though he didn't have a practising certificate at the time. He might also kena for cheating and criminal breach of trust (CBT), although that's not set in stone yet. Lim has refuted the allegations of cheating a former client, saying that this client did not turn up to a recent Law Society disciplinary hearing that had been set up in response to a complaint of professional misconduct that the client had filed against him.
---
---
Checking in on the neighbours
🇵🇭 Ferdinand "Bongbong" Marcos Jr. has been elected the new President of the Philippines, and incumbent Rodrigo Duterte's daughter Sara elected vice-president. In photos showing Marcos Jr. visiting his mother Imelda Marcos, a Picasso painting can be seen hanging on the wall — a piece that was supposed to have been seized by the government years ago as part of efforts to recover stolen wealth from the Marcos family. Turns out the piece they seized was a fake, so could this be the real one? Without a close examination, no one really knows. Apparently it's not out of character for Imelda to have multiple replicas, so perhaps what's hanging on the wall of the Marcos living room is also fake.
🇹🇭 NGOs in Thailand have written a joint open letter to US President Joe Biden (currently meeting with ASEAN leaders, including Thai Prime Minister Prayut) calling on him to denounce a proposed law in Thailand that would "systematically violate the rights to freedom of association and freedom of expression of non-profit groups". The letter says:
"The draft law would enable officials to unilaterally order the temporary or permanent shutdown of any non-profit organization (NPO) operating in Thailand if they conduct activities or make public representations that the Thai government considers adversely affects Thailand's "relations between countries"; "affect the happy, normal existence of other persons"; affect "public interest, including public safety"; infringe on "public order," or "people's good morals;" or "cause divisions within society." Non-profit organizations also are forbidden from doing anything that infringes on "the rights and liberties of other persons" or impacts the "government's security, including the government's economic security." None of these terms are defined in any way, providing maximum discretion to officials, including the military and national security officials who are the originators of this draconian, rights-abusing legislation, to arbitrarily act against any organization."
---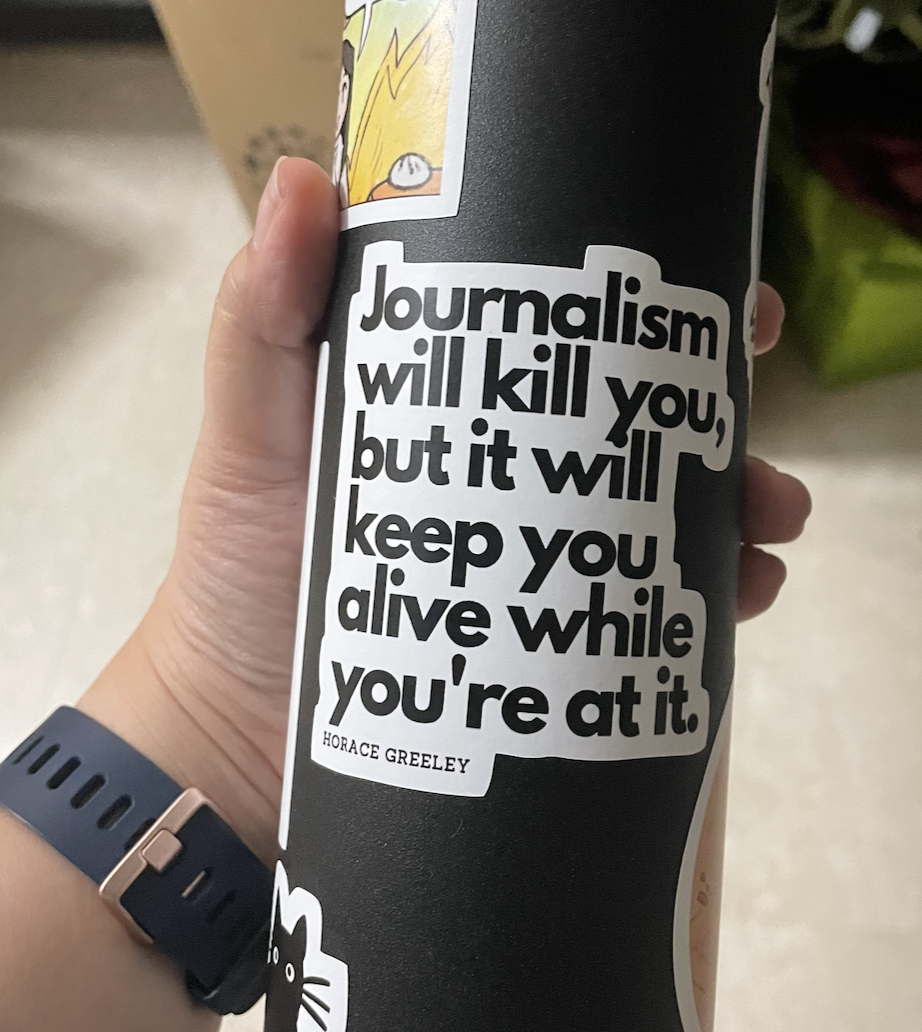 Thank you for reading this week! As always, please help me spread the word about this newsletter by sharing it widely.
We, The Citizens Newsletter
Join the newsletter to receive the latest updates in your inbox.