Goodbye and good riddance, Section 377A! 🏳️‍🌈
This week we wave goodbye to Section 377A, while taking note of the issues thrown up in the parliamentary debate over its repeal.
Some exciting personal news got announced this past week: I've joined the literary magazine Mekong Review as Managing Editor!
Don't worry, I'm not quitting We, The Citizens — this newsletter is my baby! What it does mean is that I'll also be running the Mekong Review Weekly newsletter, which gets sent out on Wednesdays, as well as working on the day-to-day running of Mekong Review, from commissioning and editing articles to working with colleagues on both the quarterly print magazine and the website. In other words, it's going to be busy busy busy! It's not my first time covering the region, but a literary magazine (that's in print, no less!) is quite a different beast from what I'm used to, so this is all quite nerve-wrecking. But I think this is a good challenge to have, and I look forward to learning a lot on the job.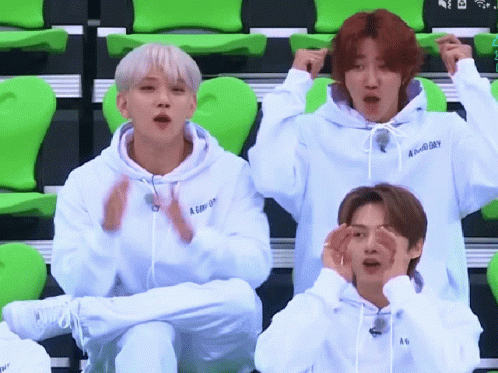 ---
Drag to Bin, empty Trash
Here we are at last: Section 377A is gone. This time last year I wouldn't have thought it possible. I had to rush to rewrite entire chunks of my book because I'd been saying that the PAP weren't going to budge on the issue for years to come — I am so glad to have been proved wrong. This is such a moment for the many LGBTQ+ activists who have worked so hard for so many years.
That said, the debate in Parliament also demonstrated how far we have to go, not just in terms of LGBTQ rights, but in terms of political literacy and culture, and respect for due process and checks and balances. I'm going to divide this section up further into sub-sections so we can look at some of these issues one by one.
Nobody cares if you have gay friends if you don't care about their well-being
During their speeches, multiple parliamentarians noted that they have LGBTQ+ friends. That's nice for you, buddy. Frustratingly, this was too often followed up by a "but…" where they proceeded to express reservations about repealing Section 377A. Let's make it clear: if you aren't interested in ensuring that your LGBTQ+ friends have equal rights as you, and aren't singled out by discriminatory legislation and policies that deprive them of things like equal access to housing, then you aren't really their friend. Having an LGBTQ+ friend doesn't mean that you can't still be prejudiced or homophobic.
That said, I do take Ng Yi-sheng's point that the fact that even bigoted MPs have LGBTQ+ friends (at least, they say they do), it means that the bravery of LGBTQ+ people coming out of the closet has made a difference:
"…it means that queer SGans have been coming out to even the most bigoted of MPs, forcing them to acknowledge that we're part of their communities. & because of that tactic of coming out (which Alex Au told me was their only strategy against 377A before they had the momentum for a repeal campaign), we *didn't* get a Thio Li-Ann-style straws-up-noses intestinal-worms hellfire speech against us in parliament. You can't get away w vilifying us like you could in 2007. We shifted those norms, all of us."
Judicial oversight is, and should be, a thing
As we celebrate the long-awaited end of Section 377A, we shouldn't forget that amendments to the Constitution were also passed to block constitutional challenges against the definition of marriage. This means that LGBTQ+ people won't be able to file cases in court arguing that laws or policies flowing from the definition of marriage — which can relate to housing, education, media censorship, etc. — violate their fundamental liberties. (You can find a brief on the constitutional amendment by the International Commission of Jurists here.) In other words, while Section 377A is gone, the discrimination that it legitimised with its existence is still here to stay. We still have a long way to go to achieve equality for LGBTQ+ people in Singapore.
Apart from the discrimination — although that in and of itself is a big enough problem — this constitutional amendment is yet another example of the PAP government ousting the judiciary from their legitimate role of providing a check and balance as a branch of government. It should be the right of every person who feel like they have been treated in ways that violate their constitutional rights to be able to bring a case to the courts for deliberation. It is the job of the courts to hear these cases, examine the laws and policies that have been highlighted as problematic, and determine whether they are in line with the highest law of the land. What does it mean if a government can simply amend the Constitution to block such challenges from being brought to the courts? If they can do this to "protect" the definition of marriage, what else can they insulate from constitutional challenges in the future?
The Workers' Party lifted their party whip for the Section 377A debate, allowing their MPs to vote according to their conscience rather than follow the party line. WP leader Pritam Singh explained his position by saying that the party hadn't taken a position on the issue because they didn't think that the LGBTQ+ community should be "exploited for political points". He said: "On issues of great social division and contending values, we do not need politicians to be seen as siding with particular groups."
He also expressed concern with the PAP's decision not to lift their party whip, which meant that all PAP MPs had to vote according to the party line (and therefore guarantee that both the repeal and the constitutional amendment would pass): "Given the varied public opinion on the impending repeal of 377A, there is a risk that the democratic value of Parliament could be diluted if the views of Singaporeans on this subject are not adequately ventilated in this House."
Across the aisle, Minister for Home Affairs and Law K Shanmugam whacked WP for having "no official position" on the issue. "If this is how one decides, how will such a team function if they are in charge?" he asked.
Frankly, I don't have good things to say about either party here. Firstly, it seems to me that the PAP, aware of an electorate that's interested in more political plurality in Parliament, is acting on their insecurities and trying to set up a narrative of an undesirable, incompetent WP government… even though this is not something that is likely going to happen any time soon. This whole "what's it going to be like when they're in charge?" strikes me as so premature. The whole point of a political party is to try to win power to form a government, and we should keep that in mind, but at the same time there are also certain decisions that a party might make differently when they are in government compared to when they are a tiny, tiny opposition presence in Parliament.
Also, there is nothing wrong with lifting the party whip! It's not a bad thing for people to be able to find out where their elected representatives stand on issues like LGBTQ+ rights. Even though MPs are technically able to express themselves in their speeches even if the whip isn't lifted, it's doesn't really make sense knowing that they will still have to vote according to the party line at the end of the day. Not lifting the whip is also a signal to all MPs that the party expects them to fall into line; it's not exactly encouragement of dissent, is it? Plus, it's rich for the PAP to start lording it over the WP about not taking a position when it was the PAP who could have acted on repeal a lot sooner and refused to do so. Lest we forget, they're doing this now because they were concerned that if they didn't, one day a constitutional challenge would actually succeed in the courts. It's not like they're really driven by a serious commitment to anti-discrimination or equal rights for LGBTQ+ people.
And now, for Pritam Singh's comments. My eyes rolled when I read them. I don't have a problem with the WP lifting the whip, but the position that political parties should not be "seen as siding with particular groups" is suuuuuch a cop out. It's one thing if the WP can't come up with an official position because there are substantive differences of opinion between their members, but to assert a 'principled' position of not taking a position is just… please lah. Everything is political, and while it's true that sometimes politicians do capitalise on particular issues to gain points, that's still part and parcel of politics, and there are better and worse ways of doing it. Political parties should stand for something, or if they can't come to a party position and want to siam the hot potato, then come clean about it and let the people judge accordingly. It's more annoying when a party tries to sell it as a virtue that their position is that parties shouldn't take positions.
---
Trampling over the procedural rights of death row prisoners
The twin bills repealing Section 377A and amending the Constitution weren't the only things that passed in the last parliamentary sitting. The Post-Appeal Applications in Capital Cases Bill was also passed, less than a month after it was first introduced. It's being sold as clarifying the process for people on death row who want to file "late stage" applications, but the reality is that it is a very troubling piece of legislation that makes it even more difficult for death row prisoners to file applications.
The whole idea of "late stage" applications is a false construct — people should have access to the courts and be able to file applications at any point. This is especially important when it comes to capital cases, because the stakes could not possibly be higher. Because the penalty is death, from which there is no return, it's absolutely crucial that every doubt, every question, every argument be ventilated and scrutinised and examined, regardless of when it's brought up. It's horrific to me that someone could be blocked from proceeding with an application on the grounds of "why didn't you bring this up earlier? We think you're just stalling for time because you want to delay your execution!" or "we think you've previously abused court process and don't see a good reason why you should be allowed to file another application". This is life and death we're talking about.
Check out the Transformative Justice Collective's brief on the law.
---
Got some more…
🐥 As far as I can tell from reporting, Twitter is a mess internally right now. This WIRED report says that at least four employees from Twitter's Singapore office, who specialised in child safety on the platform, have left the company. The team in Singapore is meant to deal with child safety across the Asia-Pacific region; if that team is now decimated, that's terrible news.
🧑🏻‍⚖️ The government has launched the Public Defender's Office — the first time we've had something like this in Singapore. It'll be staffed by full-time criminal lawyers and provide legal aid.
---
✍🏼
Ethos Books has launched a membership programme!
Ethos Books has been around for 25 years, and have published fiction, non-fiction and poetry from Singapore and beyond. They'll also be publishing my book — I
finally
sent off a revised manuscript this past week — and I can say firsthand that they are a wonderful publisher with a very supportive, nourishing team. I hope that Singaporeans can all step up to support one of our precious few publishers who create space for a diversity of perspectives and stories.
(And no, they didn't ask me to write this.)
---
Checking in on the neighbours
🇨🇳 Protests against the zero Covid policy have broken out in multiple places across China. Here are demands presented by socialists from China and Hong Kong. In Singapore, the police are investigating a woman who staged a solo protest in solidarity outside the Chinese embassy.
---
This is playing on repeat on my playlist at the moment. WeiBird is one of my favourite Mandopop singer-songwriters (although he's singing in English here) and I love performances on The First Take, so this is just *chef's kiss*.
Thank you for reading this week! As always, please help me spread the word about this newsletter by sharing it widely.
We, The Citizens Newsletter
Join the newsletter to receive the latest updates in your inbox.