How much space does one minister need?
This week: A probe started into Shanmugam and Balakrishnan living on big properties at Ridout Road, and a gross video on ICA's TikTok.
Greetings from Taipei, where I'm here to attend an event on the death penalty in Asia (and also meet friends and eat stinky tofu). I haven't been in Taiwan since Covid-19 and I'm so glad to be back — especially in the company of lovely abolitionist friends from the region!
---
Probing Ridout
According to Josephine Teo (currently the Minister for Communications and Information and Second Minister for Home Affairs), you don't need a big space to have sex. I have no idea what Minister for Home Affairs and Law K Shanmugam or Minister for Foreign Affairs Vivian Balakrishnan think about this, but they certainly seem to place much more value on space, given the size of their residences, rented from the state, on Ridout Road.
There have been many questions about how Shanmugam and Balakrishnan came to be living in the two good-class bungalows (GCBs) with massive grounds, especially since the Singapore Land Authority that oversees these properties comes under the Ministry of Law. People have asked about conflict of interest, and how this gels with the code of conduct for Ministers which includes clauses stating that "A Minister therefore must never enter into any transactions whereby his private financial interest might, even conceivably, come into conflict with his public duty." The Online Citizen has also raised questions about the process in which trees were cut down and construction work was carried out in the compound where Shanmugam lives.
The Singapore Land Authority said that more information about this will be given in Parliament in July, which is a pretty long time away. It's a stupid move, too, because this means that other people are filling in the gaps in the narrative for the PAP. It's just a bad look — at a time when people are worried about the cost of living and housing, it doesn't sit well to see ministers from the ruling party that talks about how we're all in it together living in mind-bogglingly huge homes.
Prime Minister Lee Hsien Loong has ordered a probe into this matter, appointing Senior Minister Teo Chee Hean to head an independent review. It's independent in the sense that it's independent from the government agencies involved, but I wonder if Singaporeans will really see it that way. Teo is, after all, from the same party, and the party has its own vested interest in having this uproar go away. Senior Counsel Harpreet Singh Nehal wrote for Jom about the importance of disclosure and process.
---
What the heck is wrong with ICA's social media?
Last year, the Ministry of Home Affairs spent $101,718,600 on public relations and communications; this year, their estimated budget for this is $93,943,800. Does some of this money go towards producing shockingly shameful videos on TikTok for agencies under their purview?
I'm referring to a recent video on the Immigration & Checkpoints Authority (ICA) TikTok page on raids and arrests they've conducted to catch people suspected of immigration offences. I'm not going to link it because I don't want to direct more eyeballs to it — and at the time of editing this newsletter, it looks as if it's been taken down — but it's basically a video, overlaid with sped-up pop music, of people arrested by ICA officers during immigration raids. There are black bars put over their eyes in an attempt to censor the image, but people might still be identified. The caption says: "United Nations meeting in here? 🌏 #ica #fyp #arrest #raid #tiktoksg #truecrime #illegalaliens #overstay #SecureBordersSafeSG #GuardiansOfOurborders"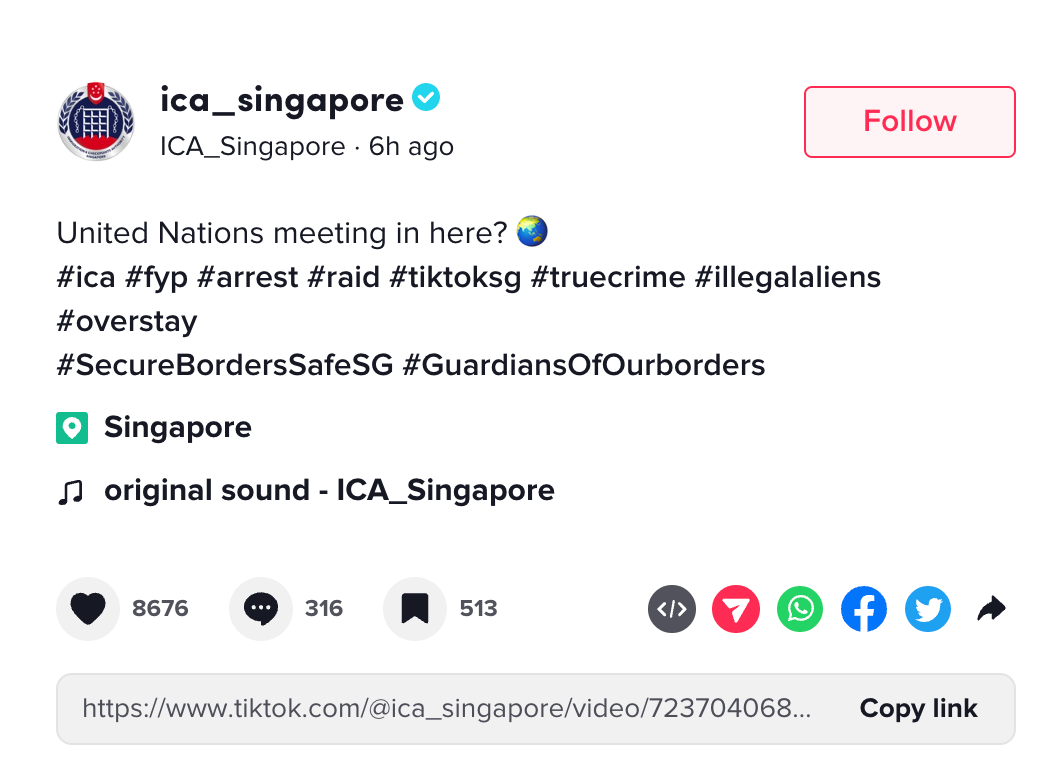 It's outrageous and callous, and horrific that no one at whatever PR agency or comms department or government agency involved saw anything wrong with it. They themselves refer to the people in the video as being "suspected" of committing immigration offences, which means they haven't even been found guilty in court. But even if they had, making a 'trendy' TikTok video gloating about arrests made during immigration raids and referring to people as "illegal aliens" is just ghoulish. It's bloody rich that a government that says it is considering laws against "cancel culture" is itself using its power and platform to participate in such public shaming that not only does not respect privacy but also dehumanises people for the sake of political points.
---
📢
If you happen to be in Taipei on 1 June, I'll be speaking at Daybreak on 110 Bangka Blvd with friends from New Bloom and Generation Now Asia (unfortunately the speaker from Luat Khoa Magazine, as listed in the graphic below, can no longer make it) about Taiwan and Southeast Asia from the perspective of independent media and civil society. Our talk will start at 7pm, so it would be nice to see you there if you're in town!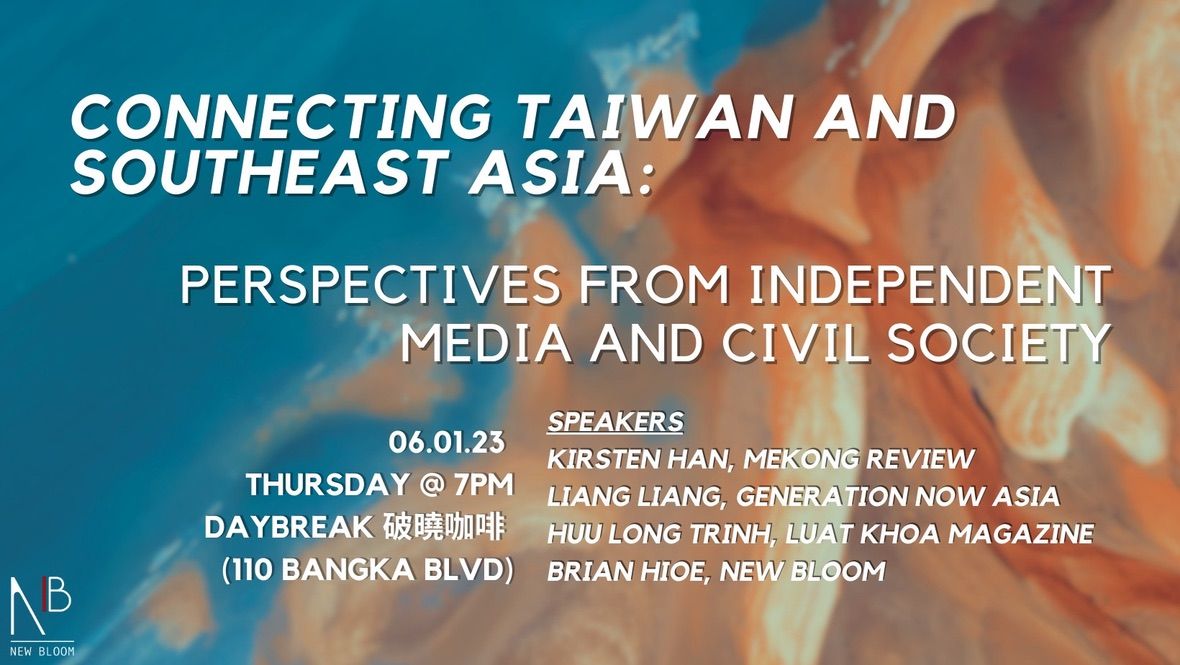 ---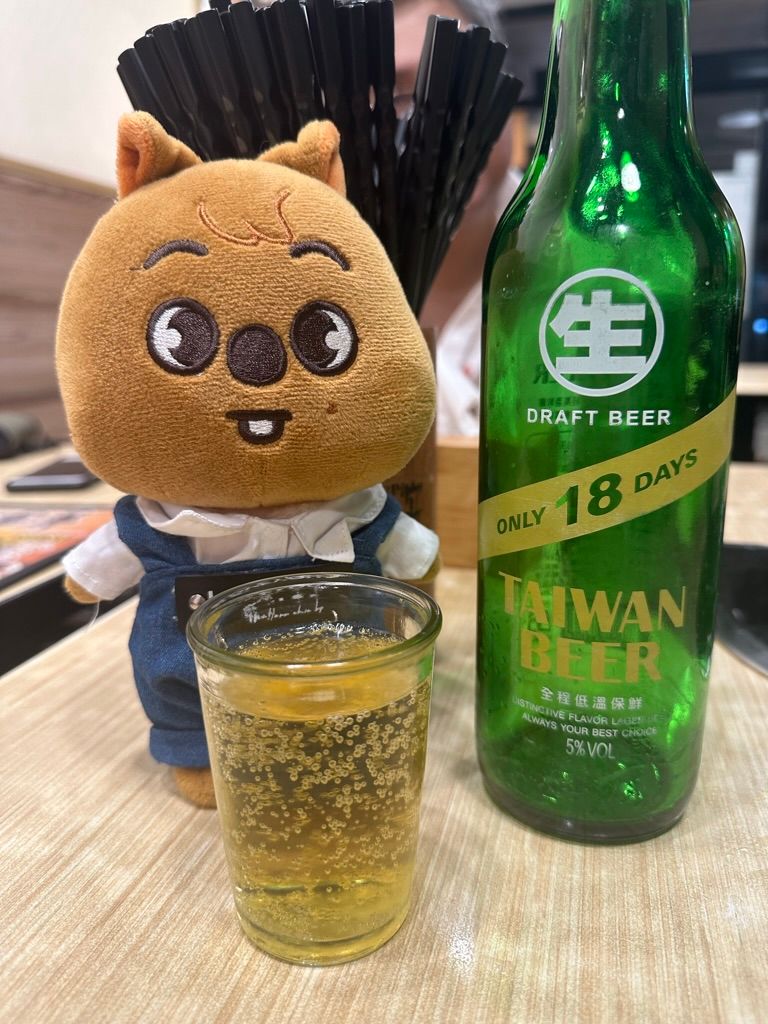 We, The Citizens Newsletter
Join the newsletter to receive the latest updates in your inbox.