🏳️‍🌈 It's not enough to get rid of S377A
This week: Support for S377A drops under 50%. HIV non-disclosure laws don't make any sense anymore. And why are migrant workers still subjected to discriminatory treatment?
A very happy Saturday and Pink Dot day to everyone! Sadly, I won't be at Hong Lim Park this afternoon because I'm stuck at home nursing symptoms that may or may not turn out to be Covid.
I hope you've had a good couple of weeks — I took last weekend off as I was in Miri, Sarawak, visiting friends and having a much-needed break. I read novels, watched dramas and anime, played with kids and cuddled a baby. I've now been back in Singapore for a week, trying to get back into the work routine.
It's not just work that I have to deal with, because I've been summoned by the Bedok police division to present myself for questioning in relation to an investigation into alleged offences under the Public Order Act. The cops even came to an MRT station to meet me just to hand me the letter in person, because I wasn't home when they dropped by.
---
Support for 377A drops — but is that enough?
It's Pride Month 🏳️‍🌈 and Pink Dot is returning to Hong Lim Park this afternoon. The market research firm Ipsos has found that support for Section 377A of the Penal Code — which criminalises sex between men — has dropped to 44%. There have been rumblings that the PAP government might be gearing up to finally repeal the homophobic law, and while it's better to repeal 377A than not, it remains to be seen how meaningful a step forward this move (if it happens) will be. After all, Parliament recently passed legislation that bans same-sex couples from forming family units through adoption or surrogacy. And Lightyear, a spin-off of the hit Disney Toy Story films, has just been classified NC16 because it features a lesbian couple who, in one brief scene, share a kiss. And then we have this nonsense:
LGBTQ+ activists in Singapore have for years called for the repeal of 377A because it sets the tone and legitimises discrimination and prejudice against LGBTQ+ people. It was never just about that one section of the Penal Code alone, but all that it represents. Repealing 377A can only be the beginning, especially if the government is still actively enshrining discrimination in other legislation and policy, providing 'cover' for homophobia and hate.
---
U = U means "Undetectable = Untransmittable"
Last week, a man living with HIV was sentenced to 12 months' imprisonment for engaging in sexual activity without disclosing his HIV+ status. But it was also stated in court that his viral load had consistently been undetectable, and a doctor testified that there was no risk of transmission.
This case has revived discussions of whether it's still fair to have laws requiring the disclosure of HIV status today. Things have changed a lot since the 1980s, when HIV, the virus that leads to AIDS, was seen as a death sentence. There's been a lot of advancement in medicine and today HIV is seen as a chronic condition that can be managed with medication and monitoring. In fact, treatment is able to suppress the viral load to the point that it's undetectable, which means that it can't be transmitted even when engaging in sexual activity. There's therefore no real reason to single out HIV as being more dangerous and scary than any other disease.
Instead of protecting public health, HIV non-disclosure laws are actually counterproductive because they perpetuate stigma and discrimination, and could lead to people not wanting to get tested because they're afraid of discovering that they're HIV+. It could also lead to a false sense of security where people don't think or talk about safer sex because the legal responsibility for this is placed on one party.
---
Double standards continue when it comes to migrant workers
From 24 June on, migrant workers will no longer need exit passes to leave their dormitories and "visit the community" (ugh I hate this phrase but it's so telling about how we see migrant workers). However, they will still need visit passes to go to Chinatown, Geylang Serai, Jurong East and Little India on Sundays and public holidays. This is meant to "manage crowding", but is only applied to migrant workers, while everyone else in Singapore can go wherever we want without having to apply for passes. The double standard and discrimination could not be clearer.
Still, the government gets upset if you point this out in prominent places. The Singapore High Commission to the United Kingdom wrote a sour letter objecting to reporting in the Financial Times, claiming that "no migrant worker who wishes to leave his dormitory is restricted from doing so." This is an incredible statement to make, because right now there's a quota of 50,000 exit passes on weekends/public holidays and 25,000 exit passes on weekdays, for a total of about 275,000 migrant workers. If there are no restrictions, why does this discriminatory pass system exist in the first place? And let's not forget the amendments to the Employment of Foreign Manpower (Work Passes) Regulations, which state that migrant workers can only leave their dorms with the 'consent' of their employers.
---
Pre-order anti-death penalty T-shirts!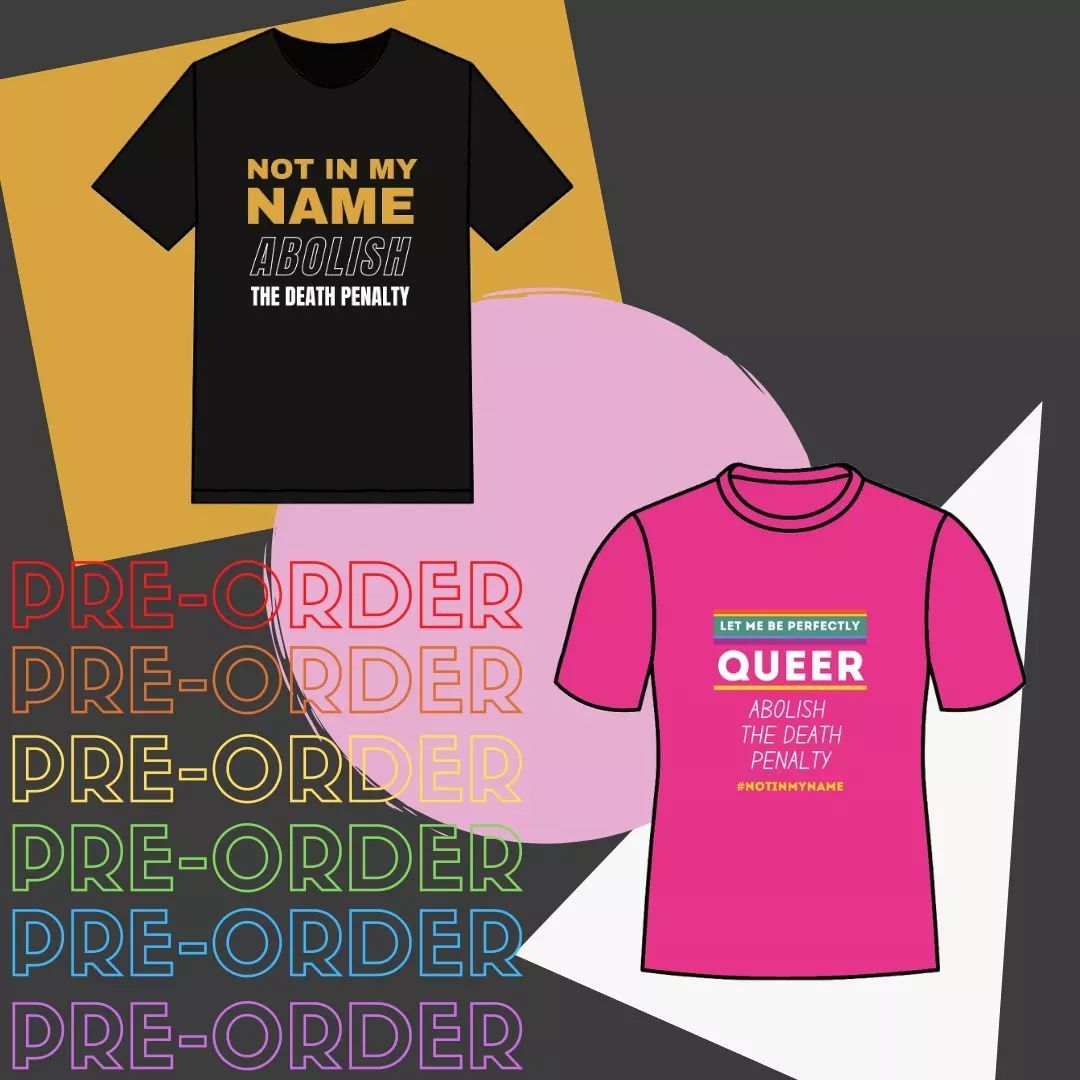 The Transformative Justice Collective is accepting pre-orders for anti-death penalty T-shirts, including a special Pink Dot edition! We'll have a booth at Pink Dot this afternoon, so if you pre-order now you can pick it up from the booth later. We will not be selling the shirt in park, so you'll have to pre-order and pay first. Here's the order form.
If you won't be at Pink Dot, don't worry — alternative arrangements can be made to get the shirts to you.
---
Checking in on the neighbours
🇲🇾 Big news from Malaysia as the government announced that they are going to abolish the mandatory death penalty. This means that, instead of tying the judges hands, the courts will be able to decide on the appropriate sentence for each case. They're going to look into alternative penalties to propose for the 11 offences that currently carry the mandatory death penalty, and plan to table a bill in Parliament in October. They'll also continue their review of the use of the death penalty for other offences. The official moratorium on executions that's been in place since 2018 will continue.
This is good news, of course, but nothing's set in stone until actual legislation is passed. Also, while abolishing the mandatory aspect of the death penalty is welcome, what's really needed is full abolition of capital punishment. Fingers crossed that Malaysia is taking steps towards that.
---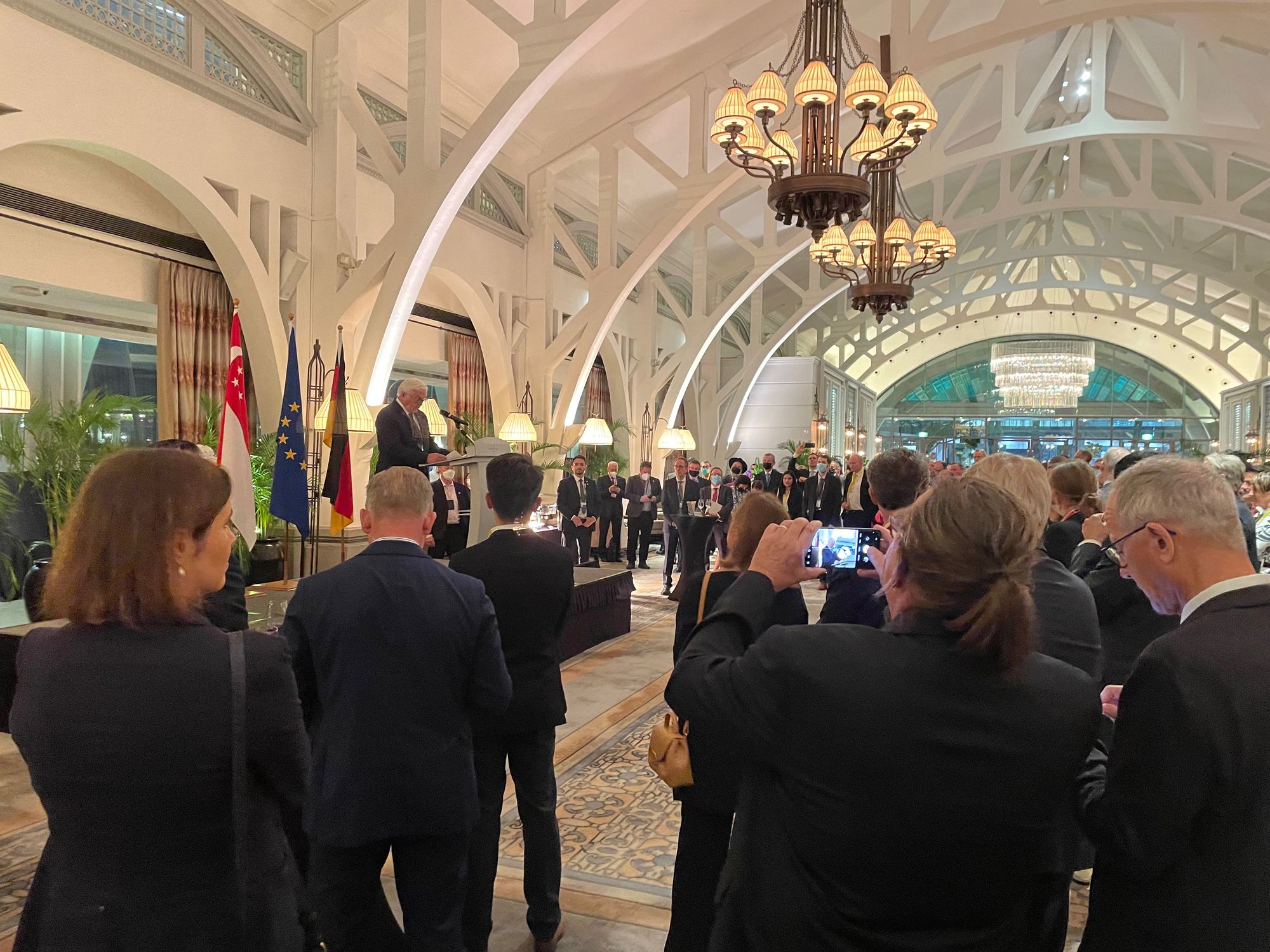 Thank you for reading this week! As always, please help me spread the word about this newsletter by sharing it widely.
We, The Citizens Newsletter
Join the newsletter to receive the latest updates in your inbox.