This is a special issue emailed to all Milo Peng Funders. It can also be read for free online. If you'd like to make sure that you receive every issue of We, The Citizens in your inbox, please become a Milo Peng Funder!
---
It has been almost six years since Lee Wei Ling and Lee Hsien Yang went public with their grievances against Lee Hsien Loong, their older brother and current prime minister of Singapore. The trigger was a dispute over what to do with the old family home on Oxley Road, but by the time the younger Lee siblings released their statement, they had bigger worries. "We fear the use of the organs of state against us and Hsien Yang's wife, Suet Fern," they wrote.
Last week, Senior Minister and Coordinating Minister for National Security Teo Chee Hean revealed that the police are now investigating Lee Hsien Yang and Lee Suet Fern for allegedly giving false evidence in judicial proceedings related to the matter of Lee Kuan Yew's will. The couple have refused to submit to police questioning, and have left Singapore. In a recent Facebook post, Lee Hsien Yang hinted at a life in exile, writing that "[it] pains me beyond words that I am unlikely ever to be able to see my sister face to face again." In 2020, Lee Wei Ling wrote on her Facebook page that she had been diagnosed with progressive supranuclear palsy, a brain disorder that affects walking, balance, eye movements and even swallowing. There is no cure.
This isn't be the first time siblings have fallen out over a late parent's will. But this isn't your typical inheritance battle. It's an inherently political fight that has grown increasingly politicised.
The feud is not about what to do with the Oxley Road house, and who has the power to decide. The government has always had the power and authority to gazette the house if they want to preserve it. After Lee Kuan Yew's death in 2015, the Urban Redevelopment Authority responded to questions about the house by referencing the Preservation of Monuments Act and the role of the National Heritage Board in selecting buildings for preservation; they said that Lee Kuan Yew's wish for demolition would be seriously considered, but also made it clear that no decision had been made. There are decent arguments for gazetting the Oxley house: it's where the People's Action Party was founded, many important meetings took place there, it was the home of the country's first prime minister. This isn't in dispute. Even Lee Kuan Yew acknowledged that the government has the power to preserve the house.
The crux of this big drama is how we talk about what happens to the Oxley Road house. The problem is not that Lee Kuan Yew was vague about his wishes. It's that he was too clear about wanting the house demolished. If the PAP government decides to preserve it, which is absolutely within their power to do, they would be openly doing it against the wishes of a man revered as Singapore's "founding father". Lee Hsien Loong would run the risk of being perceived as what his sister once branded him: a dishonourable son.
We hear from Lee Hsien Loong and the PAP's side about how Lee Kuan Yew's intentions weren't so clear-cut. We see doubt cast on the preparation of Lee Kuan Yew's last will, implying that even though there was a clause in it expressing the elder Lee's wish for his house to be demolished, maybe that wasn't really what he meant. We're supposed to think that, at the point the last will was executed, Lee Kuan Yew was both a sitting Member of Parliament and an addled old man easily led by his younger son and daughter-in-law.
At the same time, we hear from Lee Hsien Yang (and Lee Wei Ling, before she became too ill to remain an active participant of this fight) that Lee Hsien Loong and his wife Ho Ching are power-hungry and seeking to gain more political capital through the preservation of the house. The younger siblings say that their older brother and sister-in-law are looking to build a family dynasty by pulling their son, Li Hongyi, into politics.
When the siblings first made allegations of misuse of power in 2017, Lee Hsien Loong and other government ministers responded via ministerial statements in Parliament. Singapore's parliament is overwhelmingly dominated by the PAP. The younger Lees were not there to respond to the ministerial statements, and there was no independent inquiry.
Then we saw the Attorney-General's Chambers take action against Lee Hsien Yang's son Li Shengwu for contempt of court, over a Facebook post that had been friends-only and not meant for public distribution. This was followed by a complaint lodged against Lee Suet Fern in relation to the preparation of Lee Kuan Yew's last will, even though the will had been granted probate in October 2015, with no objections or complaints against Lee Suet Fern at the time. Although he said he had recused himself, it is worth noting that the Attorney-General is Lucien Wong, who was Lee Hsien Loong's personal lawyer at the time the will was granted probate.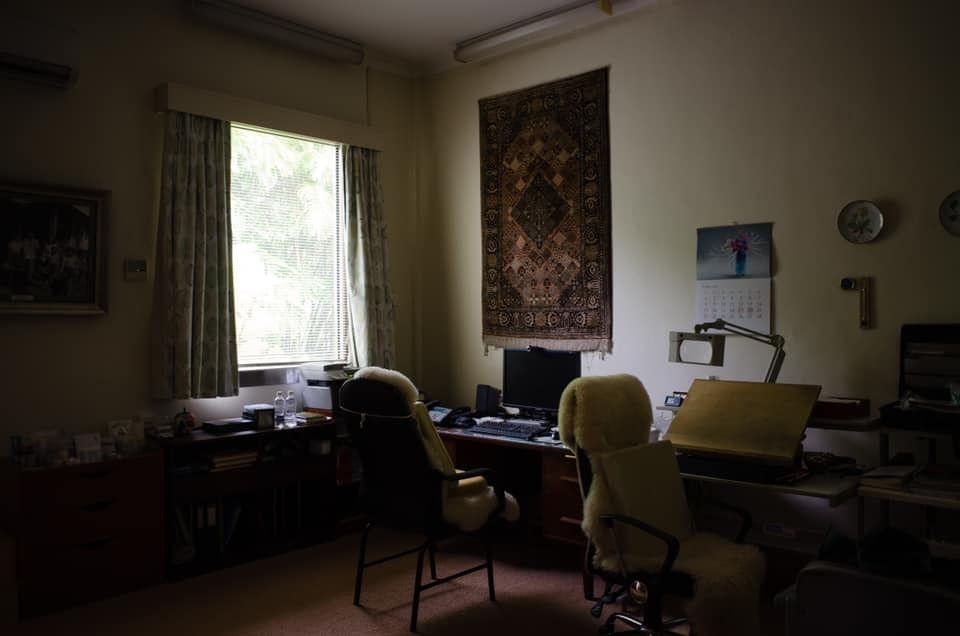 Now we have this police investigation into Lee Hsien Yang and Lee Suet Fern, stemming from the disciplinary proceedings that took place after the complaint was filed against Lee Suet Fern. It's not surprising that the Lees have refused to go for an "interview" with the police. There's no trust left: not just in Lee Hsien Loong, but also in the ruling party and the entire system. It's clear that Lee Hsien Yang doesn't see cooperating with the investigation as an opportunity to "give their side of the story, and clear their names", as Teo Chee Hean suggested. Instead, he sees it as part of "relentless attacks" from the authorities.
The cost of non-cooperation is staying out of Singapore. If Lee Hsien Yang or Lee Suet Fern return to Singapore, the police would likely be on their case again. They might even stop them at the airport upon arrival. It's also within the police's power to seize the passports of people under investigation, which would prevent them from leaving the country until the authorities are done with the case, however long that might be. If they want to avoid this, then they can't come back; this puts paid to any suggestion that Lee Hsien Yang might run for president later this year, regardless of whether he would be deemed eligible.
Most family squabbles over a will come to an end once probate is granted in court — that is, after all, the most appropriate time to raise objections. Once the executors are empowered by the court to carry out the will, most people in Singapore would just have to suck it up and move on, regardless of how unhappy they might still be. It is highly unusual for a ministerial committee to be convened to consider one's misgivings about a will that has already been granted probate. (Such a ministerial committee is also not part of the regular process of determining whether or not a building should be preserved under the Preservation of Monuments Act.) Singaporeans should be asking more questions about the involvement of public institutions in such a dispute.
What started as a private family quarrel has woven itself into the fabric of Singapore politics and grown increasingly partisan. There's Lee Hsien Loong and the PAP on one side, and Lee Hsien Yang aligning himself with the opposition on the other. It's surreal for people in opposition and civil society to discover common cause with a son of Lee Kuan Yew, the architect of the oppressive system under which we live today. Lee Hsien Yang has discovered how quickly a system that used to work for him can turn the moment he refused to fall in line. He acknowledges as much in his Facebook post:
"The persecution we have experienced in just standing up for our father has also made me realise that I have lived in a cocoon. I belonged to 'the family' but had not been involved in any way in politics. I lived in a sheltered ignorance of the real Singapore, the lives and struggles of the man in the street or in that one room HDB rental flat, the wrongful persecutions of persons who were only trying to do good, whether they be caring persons in civil society, lawyers and others who were prepared to assist underdogs, or politicians who have lost much and sacrificed much because they stood for their principles, because they loved Singapore and our people."
While it's terrible for anyone to be forced out of their home country, Lee Hsien Yang and Lee Suet Fern have enough resources to have options outside Singapore. But if even Lee Hsien Yang — born into the most elite social circle, with the financial capability to hire expensive lawyers — says he has "paid dearly" for speaking up against his brother the prime minister, we should reflect on what that tells us about power in Singapore.
---