This afternoon, Nazeri bin Lajim sat in front of a screen somewhere deep in Changi Prison Complex and begged three Court of Appeal judges for time.
"I am asking for a stay of execution to allow me time to appoint legal counsel," he said in Malay. His words were translated by a court interpreter. There was another reason to plead for time. "I have 10 siblings and some have not come to see me yet."
Nazeri is 64 years old. He is much older than he was in the photos his family shared with me. He wears glasses and his head is now shaved (or bald — it wasn't that easy to tell over Zoom). The prison's webcam was tilted too high, so he only filled the bottom half of the screen and looked a little small. He spoke softly, calmly. It reminded me of what his younger sister, Nazira, had said: that he took after their father, who'd also been a quiet man. It also struck me how much he looked like your average kindly pakcik.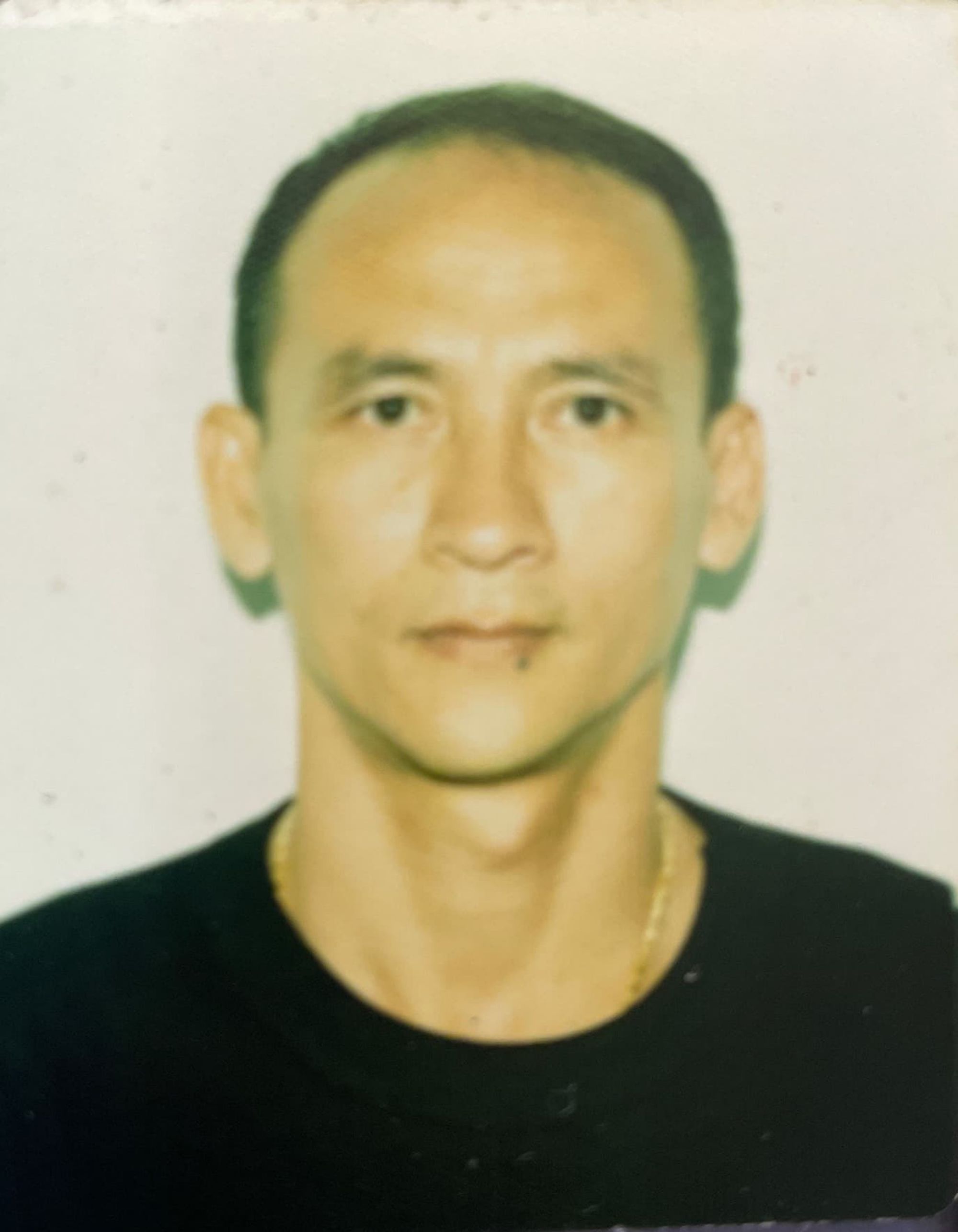 When his family were informed last Friday that he was scheduled to hang tomorrow, 22 July, Nazira had sobbed and screamed and wailed. When she rang me that morning, she was crying so hard she could barely make out the words to tell me what had happened.
Nazeri doesn't have any legal representation. His last lawyer, M Ravi, no longer has a certificate to practice law in Singapore. Nazira tried calling lawyers up this past week to see if they would take on her brother's case. She was told that nothing could be done, that she should focus on spending time with her brother in his last days. Nazeri ended up filing an application to the court seeking a stay of execution himself. His application was painstakingly handwritten — following the formatting of legal documents as closely as possible on prison-issued sheets of paper — with help from a fellow death row prisoner, Masoud.
(Questioning Nazeri today, the judges seemed surprised that a death row prisoner would know how to write legal citations. Masoud, who was only 20 years old and still serving National Service when he was arrested for the drug offence that led to his death sentence, has spent years reading up and studying the law from his prison cell, familiarising himself with the format of legal applications and teaching himself how to draft arguments in legal language. He's not the only one to have done this — multiple prisoners have spent much of their time on death row studying, turning themselves in amateur lawyers who help their fellow inmates.)
Nazeri first represented himself before a High Court judge yesterday. It was a Zoom hearing held in chambers, so none of us could attend, but it didn't surprise us that it'd been dismissed. Late-stage applications in capital cases are such a long shot; there are more disappointments than triumphs. This afternoon's hearing before the Court of Appeal was open to the public, though, so we could sit in the public gallery to watch the Zoom hearing playing out on a screen.
The court was stood down for over the two hours; long enough for tiny buds of hope to sprout within us. If they're taking so long, it means they aren't just dismissing the application out of hand. Surely it means that there is something important in the arguments to consider. Maybe there is disagreement among the judges? Perhaps one of them might be arguing that they should grant Nazeri a stay? By this point I have enough experience with capital cases to know how naive and foolhardy this sort of wistful thinking is. But I can't help myself. As the hours count down, hope is often all that's left.
When the judges returned onscreen, the verdict was brutal. They said that Nazeri's application had no factual basis, and that there was therefore no reason to grant him an adjournment to find a lawyer. They found his request for an adjournment to be an abuse of court process. They found the whole damn application to be an abuse of process. "There must come a point in time where the appellant accepts the consequences of his actions," said Andrew Phang, one of the judges.
They then turned to another matter that'd come to their attention. Yesterday, Nazeri's previous lawyer M Ravi had written to the court saying that he was currently under police investigation. He'd been accused of having written a legal letter on behalf of 17 death row prisoners without having taken proper instruction from all of them. Nazeri was one of the 17. Ravi thus argued that Nazeri had to be kept alive, because he was a witness in the case and, should the matter be prosecuted in court, Ravi would need Nazeri to testify in his defence.
This did not convince the judges, either. They pointed to a response from the Attorney-General's Chambers (AGC) confirming that the police would not be interviewing Nazeri given his execution date. If Ravi did get charged in court with the offence, the AGC said, they would not be claiming that he'd not received proper instruction from Nazeri.
In this case, the Court of Appeal ruled, it would not prejudice Ravi's case if Nazeri died. There was therefore no reason to stay Nazeri's execution.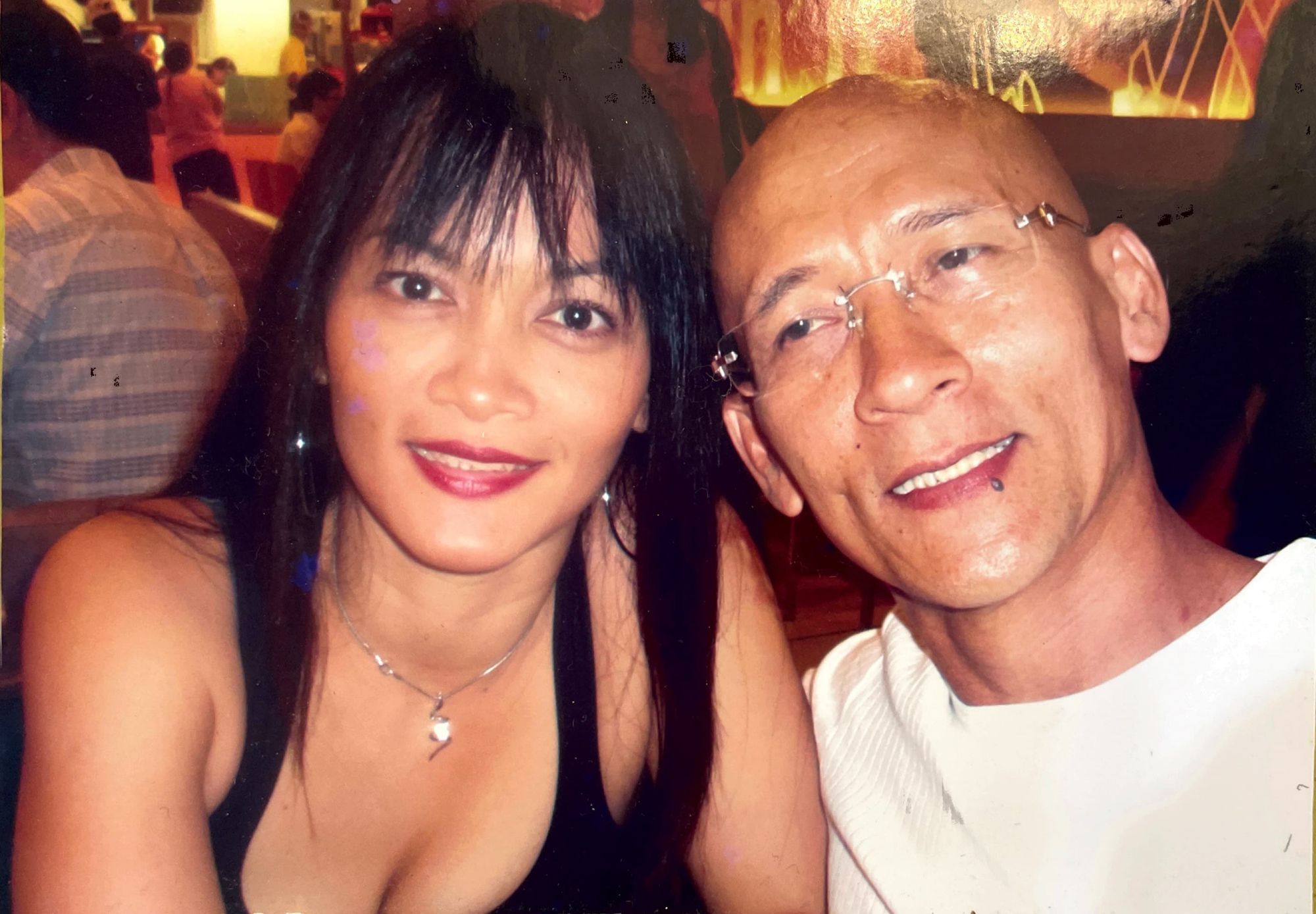 Nazeri spoke up after Andrew Phang finished reading the court's decision. He hadn't understood it all, he said. Phang had gone too quickly. He was struggling with the legal references. He was so confused by the terms that he referred to Article 9 of the Constitution as "Chapter 9".
"Anyway, the decision has been delivered, and the judgement will be released officially," Phang said. What was not said was that Nazeri will likely not have a chance to go through the judgement in detail — with the Malay translation help he'll need — before he hangs at 6am on Friday morning.
Nazeri pleaded for his life. He said needed just a week or two more, just so more relatives could see him before the end. There were family members who lived outside Singapore who hadn't had enough time to come visit. He told the court that this little bit of extra time would give him relief. He offered to pay for the time if necessary.
"Please exercise sympathy. I am an elderly person. I know I will die. I am begging for compassion."
"I'm afraid there is nothing we can do," Phang told him. "The decision of the court is final. Court is adjourned."
As everyone else logged off one by one, Nazeri was briefly the only one left on screen.
---
I met Nazira and Nazeri's ex-wife Sheila at the bus stop outside Changi Prison tonight. Sheila had originally been scheduled for a 3pm visit with him, and had waited all afternoon as his court hearing dragged. Nazira had been at work, but had rushed to the prison immediately after she learnt of the Court of Appeal's decision, and heard that she'd be allowed to see her brother one last time.
Nazira is usually a strong-willed, fiery woman, unapologetic about having opinions and unafraid to express her emotions. When I saw her tonight she looked more tired and worn out than I'd ever seen her. She managed a small smile as she hugged me and thanked me for coming, but it looked like some of her fire had been put out. She was exhausted; it was close to 9pm and she hadn't had food or rest. She'd been in such a rush to see Nazeri. There had been no time for anything else.
She told me that her brother had still been trying his best to be strong. It was clear that she was trying to be strong too. The bus pulled up. She got on, heading home for a bite to eat, then prayers for her favourite, gentle, sensitive soul of a brother.
Tomorrow, two family members will enter the prison to collect Nazeri's body.
---
Yesterday, I saw articles reporting that Guns N' Roses will be playing the National Stadium for one night only this November.
My thoughts instantly flew to Nazeri. Multiple family members have told me that Sweet Child O' Mine is his favourite song. They said he sang it all the time.
She's got eyes of the bluest skies
As if they thought of rain
I'd hate to look into those eyes and see an ounce of pain
Her hair reminds me of a warm safe place
Where as a child I'd hide
And pray for the thunder and the rain to quietly pass me by
Whoa, oh, oh, sweet child o' mine
Whoa whoa, oh, oh, oh, sweet love of mine
I'm listening to this song as I write this. I wonder how often it's run through Nazeri's head during all the years he's spent on death row. Perhaps he sings it often in his cell too. Will he sing it tonight? Can anyone really sing, knowing it's their last night ever on this earth?
Where do we go?
Where do we go now?
Where do we go?
Ooh, oh, where do we go?
Where do we go now?
By the time Guns N' Roses come to rock out, one of their faithful fans would have already been killed by the state. Where do we go? Where do we go now?
There have already been four executions this year, out of nine execution notices. Unless there's a miracle — and I always, always hope for miracles — tomorrow morning I will attend the funeral of the fifth. And there could be many more to come. Prisoners are telling their families that the authorities are trying to free up cells for incoming death row inmates, because as long as the capital punishment regime exists, there will be no end of people to kill.
In a video interview with Coconuts, Nazira is choked up with tears, distraught at the thought of her favourite brother's fate. But she says that, even if Nazeri is hanged, she will still support efforts to abolish the death penalty. It's not just about her brother. It's about every one on death row, and all their families, united by a trauma that no one should have to suffer.
These families can't fight capital punishment alone. Their voices are crucial and central to Singapore's anti-death penalty movement, but need to be supported by a much wider solidarity and mobilisation of people in Singapore. Every single person is needed to oppose the death penalty, and to refuse to be silenced in our opposition. Every single person is needed to speak out against executions, to demand change, to reach communities and take action to push the issue into the national consciousness.
One family is going through unbelievable pain tonight. It's a pain caused not by illness or accident, but by deliberate actions that could be stopped at any time. And stop it we must.
Stop the killing. Abolish the death penalty.