The Budget, POFMA woes, and rest days for domestic workers
Issue 94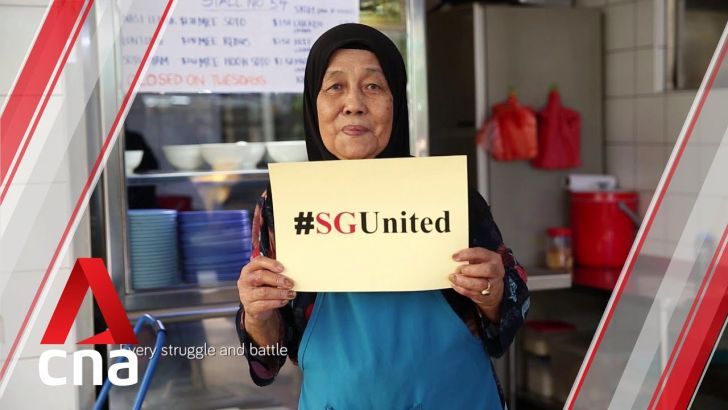 I've had a spike in subscribers since my special issue on Chan Chun Sing's leaked speech—hello everyone! 👋🏼
Apologies for this issue coming to you late this week; I was up late last night prepping my presentation for NTU CCA Ideas Fest 2020, guest-curated by IdeasCity from the New Museum in New York. I'd originally thought it was going to be in the evening, so I could put together the presentation, then leisurely share the link in this issue for everyone to catch the livestream… but it turned out that my presentation was at 11am instead! Whoops, my bad.
---
The COVID-19 Budget
I think I've COVIDed myself out—I'm working on a longform story I hope to be able to share with you soon, but in the meantime I've going to give it a bit of a rest in this newsletter.
What's important to know, though, is Minister for Finance Heng Swee Keat presented the Budget in Parliament this week. Two packages, amounting to S$5.6 billion, will help businesses, workers, and households deal with the impact of the outbreak. The Goods and Services Tax (GST) will also not be raised in 2021—it'd been a subject of controversy and criticism from opposition parties previously—even though it's still set to rise by 2025. There will also be one-off transfers, rebates and vouchers as part of a "Care and Support" package. In her summing up, Bertha Henson says there's "nothing not to like" about this Budget, but I think it's also worth considering the points raised in this 2018 op-ed by Ng Kok Hoe about one-off transfers.
More angst for journalism in Singapore
The High Court has dismissed The Online Citizen's appeal against the POFMA order they'd received, related to allegations that Malaysian NGO Lawyers for Liberty made about what goes on in Changi Prison when executions don't go according to plan. (As mentioned in a previous issue, I'd received the same one.)
The judgment is a disaster for independent reporting in Singapore, and as a journalist I'm honestly appalled. While the High Court judge who presided over the Singapore Democratic Party's (also failed) appeal against their POFMA order ruled that the burden of proof was on the government to show that a POFMA-ed statement was indeed false, the judge in TOC's case has taken the opposite position, saying that the burden of proof needs to be on the recipient of the POFMA order to prove that the statement is true. The judge has also said that the fact that TOC had merely been reporting on Lawyers for Liberty's claims was not a defence.
So here's the situation: Lawyers for Liberty, claiming that they've interviewed a whistleblower, has made allegations. Given that what this supposed whistleblower is divulging is highly sensitive information classified under the Official Secrets Act, the whistleblower is unwilling or unable to reveal themselves, and there is no indication of any whistleblower protection available. The Online Citizen reached out to the authorities for comment, but were ignored. They went ahead with the story without government input—only to be hit by a POFMA order. Since the "reporting defence" doesn't stand, the only TOC could have done was to prove that the allegations were true… but then we come back to how the application of the death penalty is opaque, classified under the Official Secrets Act, and the government will not set up an independent, open inquiry into the matter. The government says it's false without having to prove that it is, and we're all supposed to take that as the last word, and anyone who acts otherwise could be POFMA-ed.
This is an untenable situation for a lot of journalism that touches on sensitive issues. Sure, fact-checking is important, but there are sometimes things that can be difficult to definitively verify, particularly when there is no right to freedom of information, no whistleblower protection, and institutions (public or otherwise) can close ranks and clam up faster than you can even dial the number of a media relations department. This essentially means that reporting on any claim, without comment from the government confirming, or at least acknowledging, that claim, could open the journalist or publication to risk of being POFMA-ed, even if they'd tried to seek input. Given this, staying safe would involve killing any story that the government refuses to comment on—and the government can simply ignore requests for comment on anything (and in my experience, they've ignored a lot of media enquiries).
Let me illustrate with a scenario: imagine a journalist interviewed a number of sex workers and/or migrant workers, who claimed that encounters with police officers involved harassment, threatening behaviour, or even violence. Their accounts suggest not only unprofessional conduct, but a troubling culture of racial profiling, abuses of power, and questionable investigative practices. It's clear that this is a matter of public interest, but because the journalist was of course not present in person during these incidents of abuse—which could have taken place late at night with limited witnesses, or perhaps during interrogations in which only the worker and the officer(s) were in the room—it's therefore not possible for the journalist to prove that all the accounts are true and accurate. The journalist, in deciding to write the story, reaches out to the police force for comment, but emails go unanswered and phone calls just result in being told to send emails (that still go unanswered). Frustrated, the journalist goes ahead with the story, noting that the authorities declined to comment. The government then comes back with a POFMA order, claiming that all the sex workers and migrant workers were lying and that no such thing happens in the police force. Even if the journalist were to appeal the POFMA order in court, the burden of proof would be on the journalist to show that the statements in the article are true—but how?
More POFMA news
In another POFMA update, Minister for Communications and Information S Iswaran has issued an order directing Facebook to disable access to the States Times Review's Facebook page. Facebook complied, but criticised this use of POFMA: "We believe orders like this are disproportionate and contradict the government's claim that (the law) would not be used as a censorship tool… We've repeatedly highlighted this law's potential for overreach and we're deeply concerned about the precedent this sets for the stifling of freedom of expression in Singapore."
Predictably, STR's FB page directed people to alternative page where people can still access its content. 🤦🏻‍♀️
This is a tricky one that highlights the dangers of treating situations in a binary fashion: while POFMA is a hugely flawed law ripe for abuse, that doesn't change the fact that the States Times Review is a cesspool of misinformation, skewed narratives, racism and xenophobia, and Singapore would be much better off without it. Another reminder that a problematic law doesn't stop being problematic even if it's used against targets we don't like.
Domestic workers and rest days
Thanks to NMP Anthea Ong who asks lots of important questions in Parliament. According to the Ministry for Manpower, "about 20% of FDWs agreed to be compensated in lieu for all their rest days at the point of work permit application." My next question would be: given the power dynamics of the employer/domestic worker situation, how truly consensual were many of these cases?
---
I'm not sure if this is what we needed but I've watched this so you must too
---
This week on New Naratif
We've got a photo essay on coffee-farming in Sinabung for you this week, as well as a profile of West Papuan activist Benny Wenda (a piece that our Managing Director PJ Thum has been wanting to publish for a long time!) Accompanying the profile of Benny Wenda is also this comic on his story, by Hasbi Ilman.
We, The Citizens Newsletter
Join the newsletter to receive the latest updates in your inbox.