I was self-aware enough to know that while Suga is possibly my favourite member of BTS, I'm not a big enough fan to really want to go to his concert, so I didn't even bother trying to wade into the fray when tickets went on sale. But I really liked this story about an employer buying concert tickets for her ARMY domestic worker — the only ticket bloodbath survival story I love to see.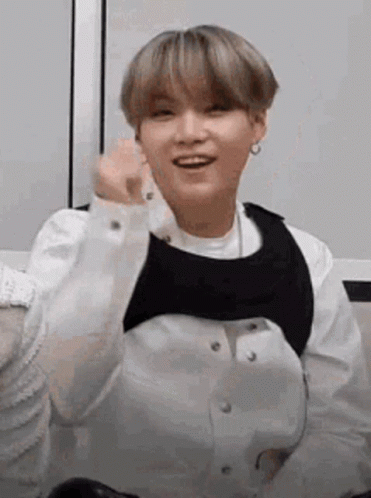 ---
Another big fine for Terry Xu
The Online Citizen's chief editor Terry Xu has been fined $18,000 and ordered to pay $12,000 in costs to the Attorney-General's Chambers — a total of $30,000 — after the court found him guilty of contempt of court for republishing an open letter written by former permanent resident Julie O'Connor.
O'Connor had written a response to a speech delivered by Chief Justice Sundaresh Menon for at the opening of the 2021 legal year, in which she had described Lee Suet Fern and Li Shengwu as having been "persecuted". The prosecution argued that the letter had impugned the "integrity, propriety or impartiality" of the courts.
The police never contacted O'Connor, the original letter writer, but showed up at Terry's house in March 2021 and seized devices. He was also questioned at the police headquarters in Cantonment. The AGC demanded an apology and removal of the article, but Terry refused. The courts have said that the prosecution is entitled to decide who they want to take action against based on a variety of factors, including the consideration that O'Connor lives abroad (making it more difficult to investigate her) and that TOC had amplified her message. But as Bertha Henson pointed out: Li Shengwu was also abroad leh, and his Facebook post was friends-only some more. But he still kena?
Terry (currently living abroad) is expected to pay the fine within four weeks; failure to pay the fine means a ten-day prison sentence in lieu. The Online Citizen is crowdfunding to raise $30,000. There's a public spreadsheet that will be updated periodically to document how much they've raised.
---
TikTok's Zaddy
I've been trying to steer clear of the Chew Shou Zi "Zaddy" fad because I find it kind of cringy, but there have been aspects of the TikTok CEO's five-hour session at the US Congress that I ultimately thought worth mentioning in this newsletter.
It's infuriating as a Chinese Singaporean to see American politicians automatically assume, and even insist, that we're Chinese or somehow beholden to China, just because of our names and faces and ethnicity. Chinese Singaporean relationships with 'Chineseness' and China (not the same thing!) are varied and complex, so it's irritating (albeit unsurprising) to see ignorant generalisations.
At the same time, there were also Singaporeans poring over Chew's performance during the session, commenting that he doesn't sound Singaporean. That prompted linguist Tan Ying Ying to write a piece for CNA about how people might engage in linguistic accommodation to adjust the way they speak based on who they are speaking with. It's almost second nature to a lot of Singaporeans, especially if we travel a lot or work often with people of different backgrounds. I remember being surprised when I moved abroad to find that not everyone does this. Tan writes:
"You may ask at this point: Why then must the Singaporean do the linguistic accommodation? Why don't the Americans try to sound Singaporean and accommodate Chew?

The answer is very simple. Like many Singaporeans, he accommodated because he can. We should be very proud of our ability to do so, and feel sorry for those who can't."
There have been many memes and TikTok fancams about "protecting Zaddy", as well as a lot of (justified) ridicule of American politicians who don't seem to know how Wi-Fi works. There has also been a lot of chatter about how this is just biased and racist singling out of TikTok, and evidence of American bullying of China as geopolitical rivalries heat up.
Yes, there's a lot of hypocrisy in US politics, and, as we've seen from the congressmen, ignorance and stupidity too. But that doesn't erase the fact that there are genuine concerns about TikTok, security and surveillance. There are the problems present with every social media platform, like the spread of misinformation and propaganda through the gaming of algorithms that are primed for outrage and sensationalism. But there are also specific concerns about TikTok ultimately being owned by a Chinese company, Bytedance. TikTok might be a private company, but what happens when the Chinese state comes knocking? Are Chinese businesses, and the head honchos who run them, really capable of standing their ground against the Chinese Communist Party? Wang Yaqiu, a senior China researcher at Human Rights Watch, outlines the problems behind a company like TikTok claiming independence from Beijing.
Ultimately, it is possible for multiple things to be simultaneously true: many American politicians are ill-informed, biased, racist and more concerned about political point-scoring than anything else, and there are question marks about TikTok's ability to keep its users' data out of the hands of the Chinese authorities (should they want it), plus the management of propaganda and misinformation spreading on the platform. It can be crappy and problematic on all fronts at the same time. That's why human rights defenders are so tired.
---
Dying at work
The Ministry of Manpower has released the 2022 Workplace Safety and Health Report. Workplace fatalities in 2022 were higher than the year before—there were a total of 46 deaths, of which seven were work-related traffic accidents (oh yes that reminds me, stop transporting workers in lorries!) The report says:
"The main root causes for Construction were inadequate control measures or safety procedures (e.g. lack of fall prevention/traffic management/lifting plans, and WSH management system), poor implementation of these measures and unsafe behaviour by workers. For Manufacturing, they were inadequate control measures or safety procedures (e.g. no machine guarding, poor/unsafe means of access to materials stored at heights), non-compliance to safety measures and unsafe behaviour by workers."
A 'heightened safety period' was implemented in September last year, which helped bring the number of workplace fatalities down from 4.5 per month to 2.5 per month (although of course any fatality at all is horrific and unacceptable).
If you're wondering about what sort of shit goes down at construction sites that undermine workplace health and safety, here's one: a company director has been sentenced to three weeks in prison for getting forged training certificates for employees he wanted to deploy as safety supervisors. His company actually provides safety supervisors for other firms that engage in construction work.
It took almost seven years for the case to get to court, and, while I know they are different offences under different legislation, it bugs me that Terry could face ten days in prison if he doesn't pay the fine for that stupid contempt of court case, while this guy engaged in behaviour that was actually dangerous and "seriously undermined workplace safety" and gets three weeks.
---
Checking in on the neighbours
🇲🇾 It's happened at last: Malaysia has abolished the mandatory death penalty. It's been a long road and took five successive Malaysian governments to achieve (paywalled). The work is not over, of course, but this is a milestone to celebrate.
I don't think this is going to shift Singapore's position in the short-term; if anything, our government has been doubling down on its pro-death penalty position since the uproar last year. This development in Malaysia is more likely to make them argue that Singapore needs to stick to its guns all the more in the War on Drugs. But when it comes to the death penalty, I've started paying more attention and putting my faith in Singaporeans rather than the politicians. I hope what's happened in Malaysia will prompt more people to reflect on and question their stance on capital punishment in Singapore.
---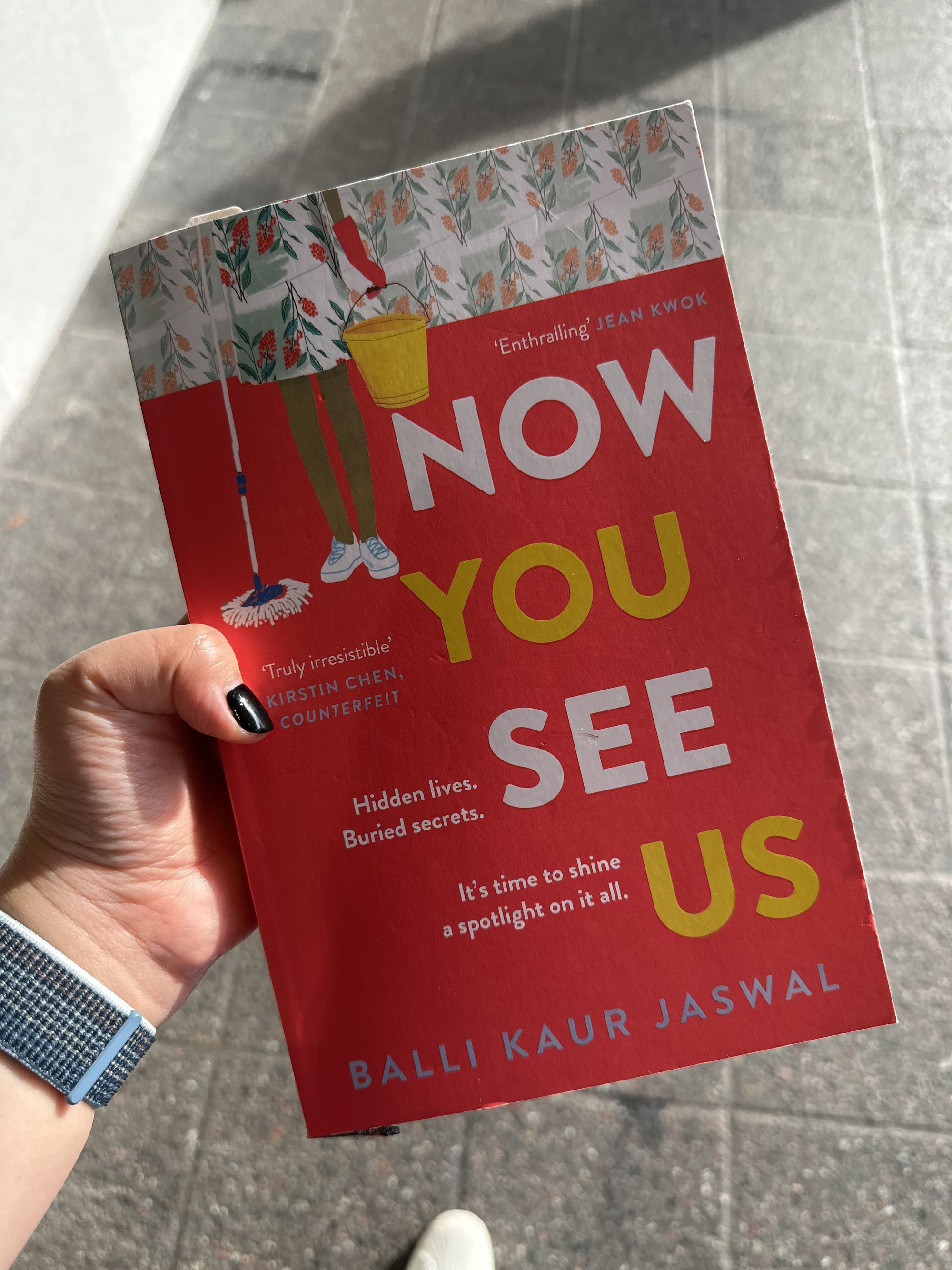 Thank you for reading this week! As always, please help me spread the word about this newsletter by sharing it widely.