I burst a blood vessel in my eye so if anyone needs to create a horror movie poster I'm willing to be an eye model. It looks pretty creepy. Also I have managed to catch some sort of bug that's given me fever, headache and muscle aches but is still not Covid, which I have never got before (as far as I am aware). So I'm sorry this is going to be a short wrap, because everything hurts from inside out. 😭
---
Rest in Power, Appu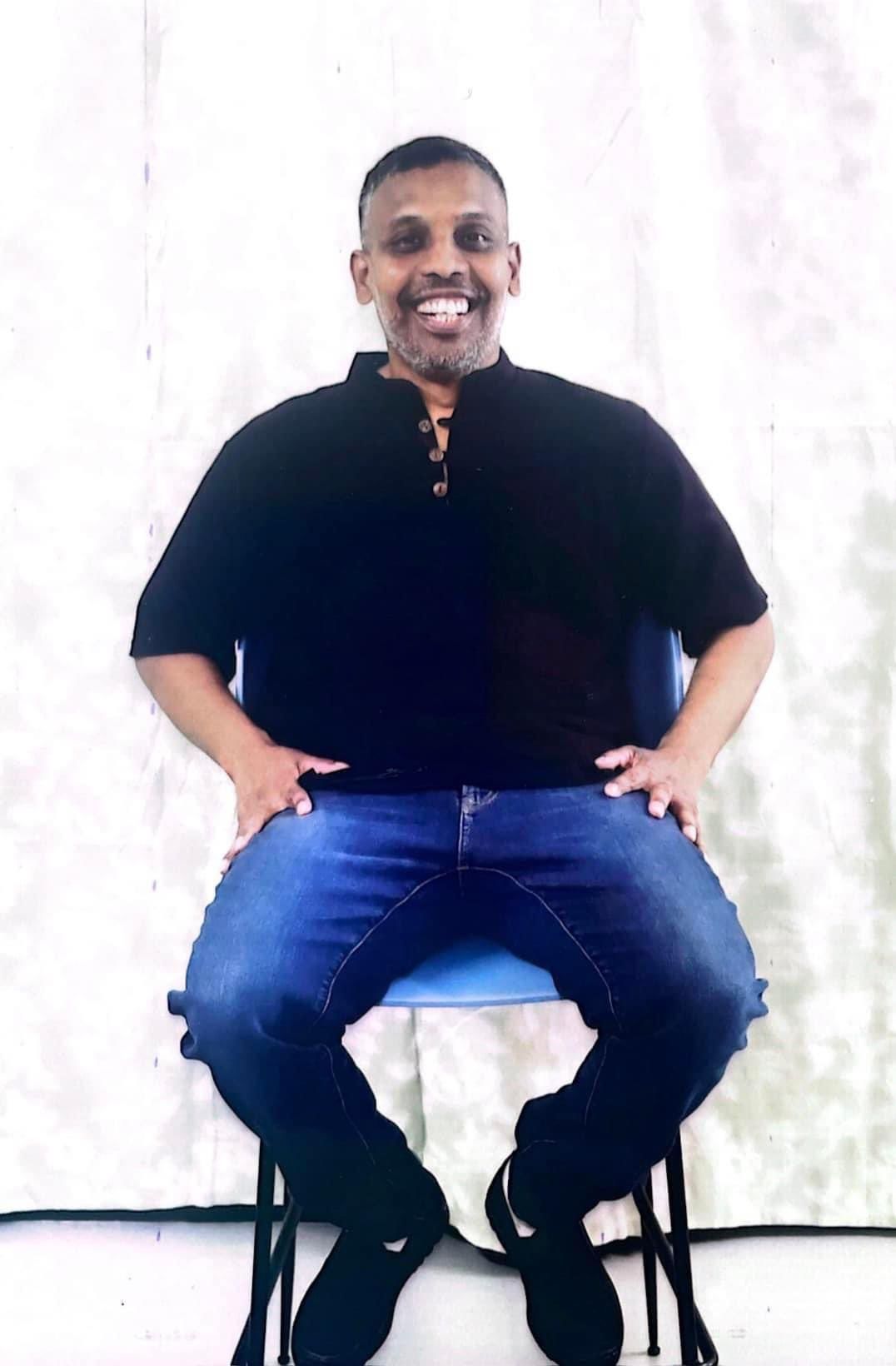 These shots are from Tangaraju Suppiah's pre-execution photo shoot. He hadn't wanted to go through with taking photos at first, but a loved one said that it would mean a lot to have more recent photos of him.
It has been a harrowing week for Tangaraju and his family — Kokila Annamalai wrote about the seven days after an execution notice is delivered. Yesterday, Tangaraju was laid to rest in the Lim Chu Kang Hindu cemetery.
There has been plenty of international media coverage of Tangaraju's execution, highlighting that it was just for cannabis, a plant that's increasingly decriminalised or legalised in other jurisdictions, or pointing to the due process and fair trial concerns present in his case. Here's a selection of coverage, in no particular order: BBC, CNN, Al Jazeera English, TaiwanPlus, the New York Times, the Guardian...  
Lianhe Zaobao also carried a short article on the public event that we'd organised where Tangaraju's family pleaded for clemency and a review of his case. But the English language mainstream media didn't bother to cover Tangaraju's imminent execution except to amplify the Ministry of Home Affairs' statement getting shitty about Richard Branson's criticism.
Because of government propaganda and the spinelessness of the mainstream media, Singaporeans are robbed of the opportunity to engage in a national discussion about the death penalty and drug policy. We are force-fed claims that hanging people for non-violent drug offences works to keep us safe, and that by adhering to this "zero tolerance" policy we're looking out for people, especially the 'victims' of drugs. An increasing amount of research and expert voices are saying this isn't true, and that the war on drugs is causing more harm by driving things underground, fuelling the illicit drug trade, and leaving people who use drugs more at risk. We urgently need change, but Singaporeans' ability to learn and discuss this is curbed by a government more intent on its ideological approach and getting upset about "disrespect".
Over the past week the Transformative Justice Collective and Tangaraju's family have given interviews, published statements, appealed to whoever would listen to add their voice to calls for mercy for Tangaraju. Now he's gone and I don't know what there is left to be said. except that this murderous regime needs to stop.
---
PAP vs Opposition 🙄
While Tangaraju was fighting for his life, our politicians were more busy engaging in a "war of words" (more like a petty snipe battle) about policy positions.
As far as I can make out, this isn't even actually about policy... it's about whether and why the WP changed their positions on policies. Apart from the PAP trying to take a swipe, I have no idea what the point of it is. 😒😒😒
---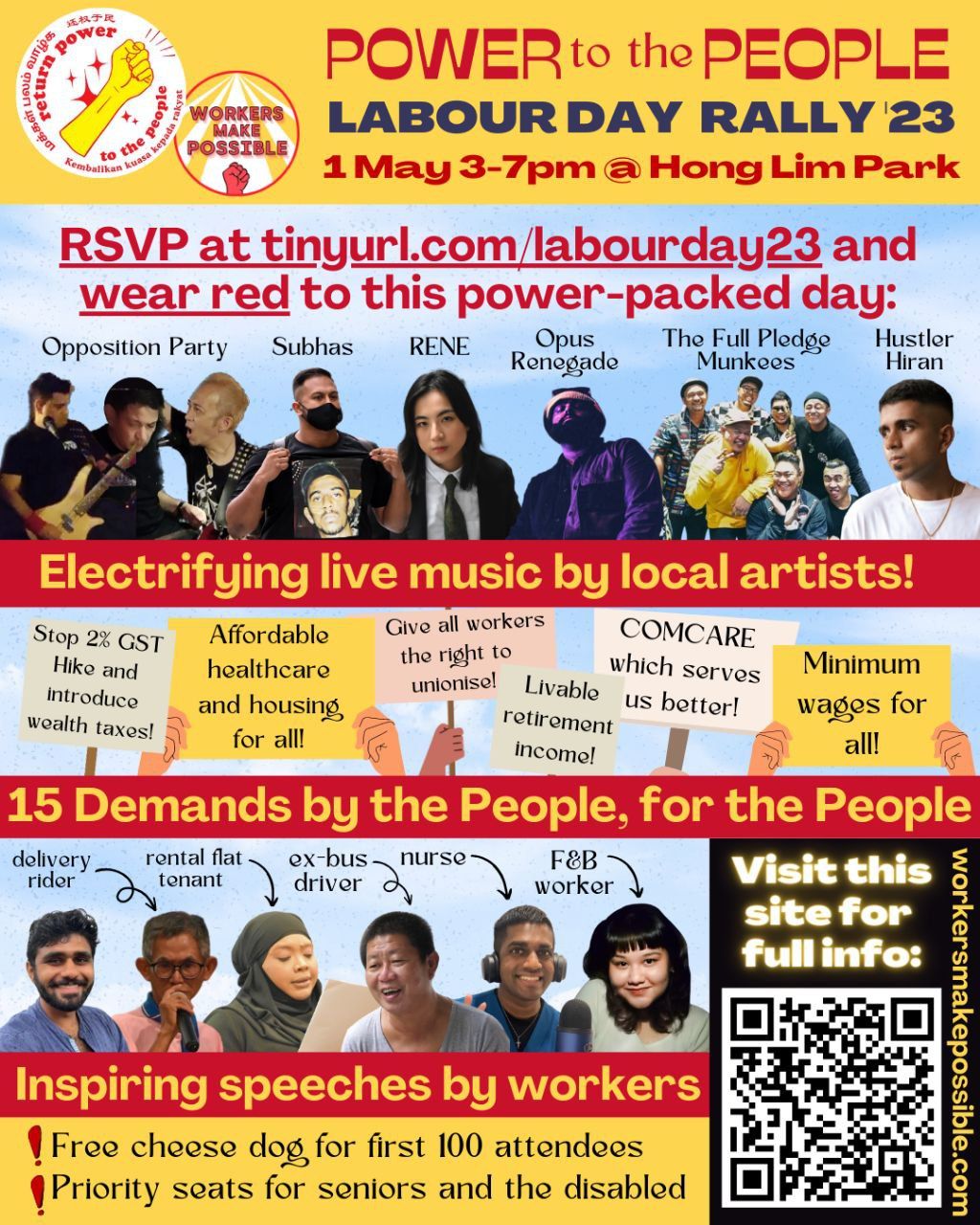 Don't miss Workers Make Possible's Labour Day rally on 1 May, 3–7pm at Hong Lim Park! You can RSVP here.
---
Thank you for reading this week! As always, please help me spread the word about this newsletter by sharing it widely.