A thread on the #deathpenalty in #Singapore, execution notices, the number of people on death row right now, why 2022 is shaping up to be a bloodbath, and what you can do if you believe in abolition:
👇🏼👇🏼👇🏼
1/ There are ≈60 people on death row in #Singapore now. As far as I know, this is the most number of people on death row at one time that we've had in Singapore for many years. Some of these prisoners have been behind bars for over a decade (esp. if you include time in remand).
1a/ The prison doesn't publish data on the number of people on death row. @tjc_singapore did our own research, going through court judgements to count up the number of death sentences. This figure was recently confirmed by the Minister for Home Affairs and Law to @BBCHARDtalk.

2/ While it's common in some retentionist countries (like the US) for people to remain on death row for many years, even decades, this wasn't common in #Singapore. Previously, people were hanged about 1–2 years after losing their appeals.
2a/ For example, Johannes van Damme (the first and last European to be hanged in #Singapore) lost his appeal in Nov '93 and was hanged in Sept '94. Iwuchukwu Amara Tochi's appeal was dismissed in Feb '06 and he was hanged in January '07.
3/ The death toll has been immense for a small country like #Singapore. Between 1991 and now, there have been 495 executions, the majority of them for drug offences.
(Source: https://jeannettechongaruldoss.medium.com/how-many-has-singapore-hanged-from-the-gallows-bafffe3111b3 + executions we've tracked thus far this year)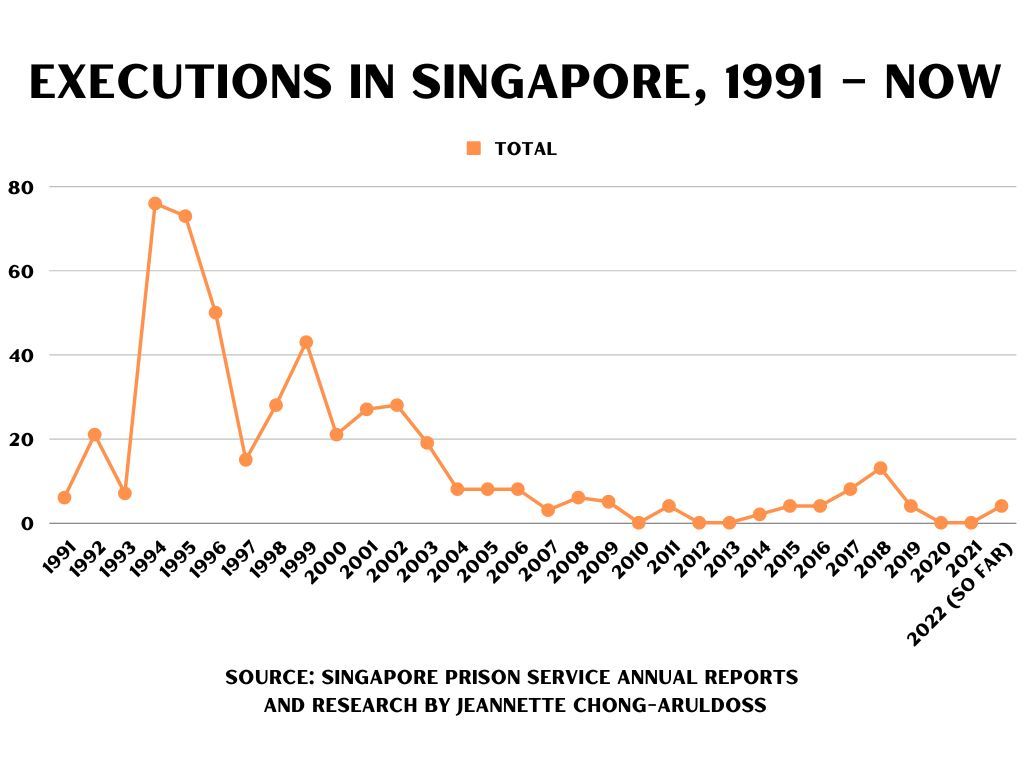 4/ We hanged *a lot* of people in the 1990s. We were dubbed the "world execution capital" at one point; between 1994–1998 we had the second highest execution per capita rate in the whole world.
(Source for screencap: https://www.crimejusticejournal.com/article/download/1056/914/5519)

5/ This changed in the 2000s, when the execution figures went down. I don't know exactly what caused this, although there's been speculation that the bad international PR of being a "world execution capital" might have been a factor.
6/ Things changed again in the 2010s. That year, @MRavilaw, representing Yong Vui Kong, challenged the constitutionality of the mandatory #deathpenalty. Since this had implications beyond Yong's individual case, there were no executions that year.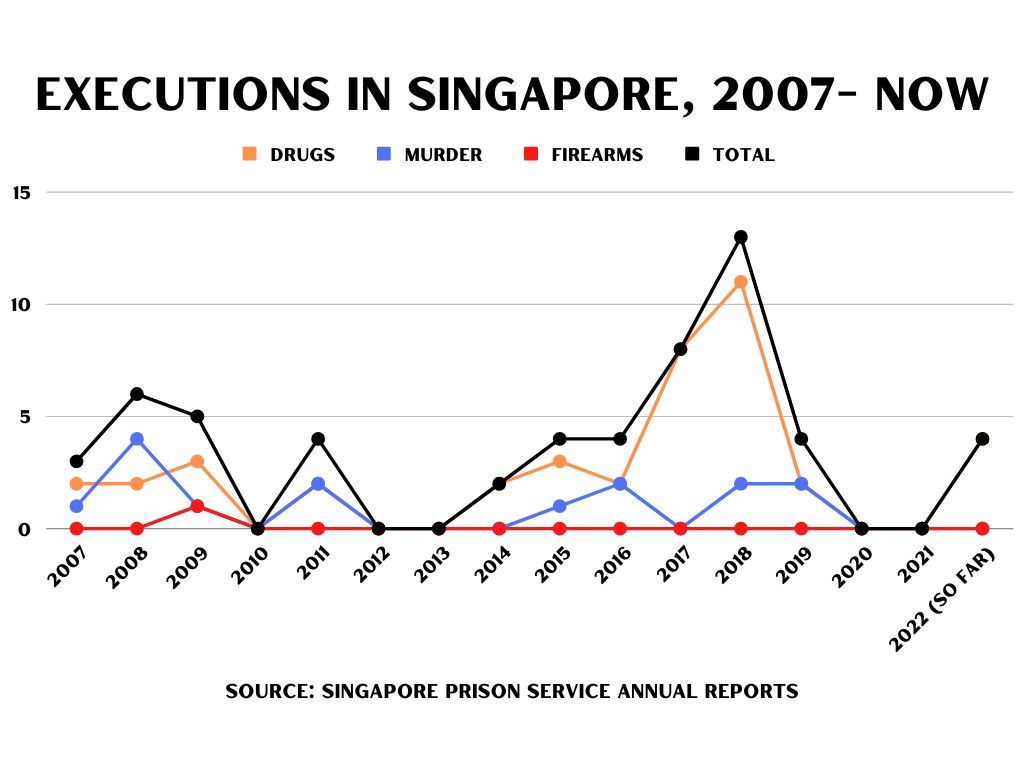 7/ There were also no executions in 2012 and 2013. It turned out that the government was reviewing the mandatory #deathpenalty regime, so executions had been deferred since July 2011. Some amendments were eventually made, and they came into force in 2013.
7a/ It'd be a bit too much of a tangent to explain the amendments in this thread, but you can read more in this FAQ that I put together here: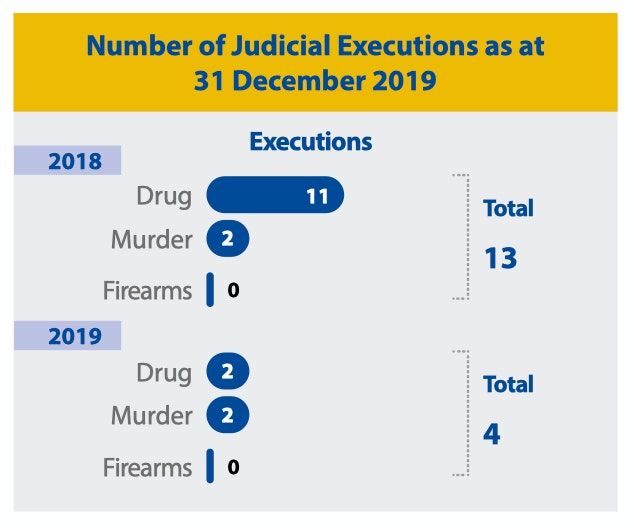 8/ Due to these amendments—which affected both drug and murder cases—many death row prisoners were able to file legal applications arguing for re-sentencing. This had an impact on executions; those who had legal proceedings before the court obviously couldn't be hanged.
8a/ And some, like Yong Vui Kong and Cheong Chun Yin, did actually get their death sentences changed to life imprisonment and caning. (Which is still a very harsh punishment, but at least they weren't being killed.)
9/ While this was happening, anti-#deathpenalty activists were already worrying about a backlog building on death row, and that this would one day come to a head and prompt a killing spree. Executions resumed in 2014 and climbed to a peak of 13 hangings in 2018.
10/ In 2019, Pannir Selvam Pranthaman got a stay of execution. His family had received his clemency rejection *and* execution notice on the same day, which didn't give him time to seek legal advice if he wanted to challenge the clemency process.
11/ There were no executions in 2020 and 2021. This was *not* because of #Covid19. The state issued an execution notice to Syed Suhail bin Syed Zin in February 2020. The night before his scheduled hanging, his family were told that it had been postponed.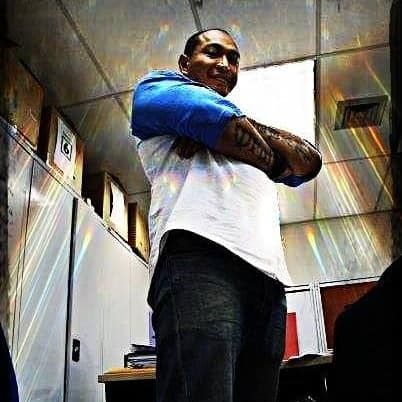 12/ Syed's execution in Feb was likely called off cos @MRavilaw filed a case, on behalf Datchinamurthy and Gobi (whose death sentence was later set aside in a diff proceeding), re: allegations of unlawful execution methods, which had implications for #deathpenalty as a whole.
13/ Datch and Gobi's application was dismissed in August 2020, and the prison issued another execution notice to Syed in September that year. @MRavilaw managed to secure him a stay of execution at a late stage:
14/ The prison then issued an execution notice to Fadzir's family. Thankfully, Fadzir was granted a respite order a day before his execution:
15/ In 2021, the prison issued an execution notice to Nagaenthran K Dharmalingam. Nagaen's story blew up and got a lot of attention. He got a stay of execution, then everything was halted at his appeal hearing 'cos he tested positive for #Covid19.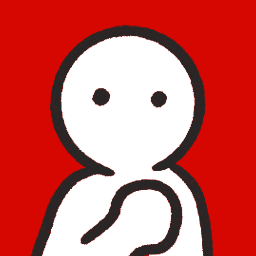 16/ The #SaveNagaenthran campaign generated a lot of momentum for the abolitionist movement in #Singapore, but was still not enough. In April this year, in the face of widespread international condemnation, the state hanged Nagaenthran.
17/ Between Nagaen's stay and his hanging, the state executed Abdul Kahar in March 2022, #Singapore's first execution in two years. And they issued execution notices to Roslan, Pausi, Rosman and Datchina, although all received either stays of execution or respite orders.
18/ Then came the executions of Kalwant and Norasharee on 7 July 2022, and now an execution notice for Nazeri, whose execution has been scheduled for Friday 22 July. This latest notice is the ninth execution notice #Singapore has issued *this year*, and it's only mid-July.
19/ The bloodbath that activists have been fearing for years is now here. With 60 people on death row, the prison is working to clear its backlog by proceeding with hangings one after another.
20/ Relatives of multiple prisoners have told us that there's a lot of fear and anxiety on death row. Prisoners are telling their families that death row is full. The worry is that there'll be many executions this year, and everyone is terrified that their turn will come.
21/ Apart from those already on death row we have to remember that there are people currently in remand who are facing capital charges. This means *more* people on death row. In the first half of this year, around 7 death sentences have already been handed down.
22/ The sense on death row is that the authorities are speeding up the pace of executions this year because they need to make space for new people who are going to be sentenced to hang, as well as clear the backlog of people who have been on death row a long time.
23/ There is currently an ongoing case related to the leaking of private correspondence that involves 12 death row prisoners, which means those 12 are safe for now.
24/ But this case could be concluded by end-2022, and if it doesn't go in their favour, then these 12 prisoners will be at risk again. Among them are Pannir, Syed, Roslan, Rosman, and Datchina, whose stays of execution or respite orders could be lifted once this case is done.
25/ Apart from them, there are many more who have exhausted legal avenues and are at risk of imminent execution. Particularly people like Fadzir and Pausi, whose respite orders could be lifted at any time. Activists aren't exaggerating when we talk about a killing spree.
26/ The situation is urgent and desperate. The #Singapore government is showing no sign of moving away from the #deathpenalty. They assert their narrative that this is necessary for deterrence, even though this claim is contradicted by evidence, research, and expert opinion.
27/ The government insists that the #deathpenalty actually *saves* lives; they portray it as a system that protects people, particularly drug users. But the #Singapore system doesn't actually provide people who struggle with addiction or drug dependence w/ the support they need.
28/ The government's pro-#deathpenalty narrative paints abolitionists as bleeding hearts who care more about "criminals" than the people who use drugs. This ignores the fact that we have repeatedly talked about the need for support for drug users.
29/ It ignores research that we've done that points out that #Singapore's current punitive system creates *more* harm for people who go through the criminal punishment system, many of whom are detained or incarcerated for drug offences.
30/ This is an issue that's intertwined with inequality, poverty, racism, discrimination, marginalisation, etc. All key matters that shape our society and the way we relate to one another in #Singapore.
31/ As I said in April, "capital punishment is a brutal system that makes brutes of us all[...] Instead of pushing us to address[...] oppressive systems that leave people marginalised and unsupported, it makes us the worst version of ourselves."
32/ There isn't a lot of space for Singaporeans to find out about the #deathpenalty and engage in discussions about this matter. Local media outlets tend to shy away from this topic; when they do cover it, space and emphasis is given to government proclamations.
33/ Abolitionist activism has to deal with the same oppressive and hostile environment that most types of activism in #Singapore have to deal with. This is a govt that doesn't want to make any room for anti-#deathpenalty work; this is a political point it doesn't want to cede.
34/ But people are being KILLED for a policy position that doesn't work and only creates more harm, pain and trauma. More lives will lost, families traumatised forever, for this. It has never been more urgent for abolitionists to speak out and take action.
35/ @Kokilaparvathi points out how important, how crucial it is that we all find ways to contribute to the movement, and that we do have power that can be exercised to bring an end to the #deathpenalty:
36/ We need everyone we can get. We need every voice, every effort to push the #deathpenalty into public consciousness, to pressure politicians—especially elected office holders, regardless of party—to address this issue rather than sweep it under the rug.
37/ The state would prefer that the issue of the #deathpenalty and executions get buried, forgotten, and swept under the carpet. We cannot, must not, oblige. The issue needs to be pushed front and centre, and be confronted.
38/ We must act, and we cannot stop until we have full abolition, until we have systems and policies that do not oppress, harm, damage, or traumatise people and society further. Until we have approaches that actually reduce harm and suffering.