I'm writing this issue on my birthday! 🥳 I officially entered my mid-thirties on Friday. But, as my husband tells me, I embraced auntie-hood a long time ago.
Next week I fly off to Berlin for the World Congress Against the Death Penalty, then on to Scotland to see family I haven't seen since before the pandemic. I'm super excited. Oh yes, and I'm on Mastodon @kixes@kopiti.am, for anyone who is participating in the great Twitter Migration.
---
The PAP's Sentosa meet
The PAP had their party convention last weekend, which means we were inundated with mainstream media reports summarising the PAP take on the world.
This is a party that has enjoyed a supermajority in Parliament for decades, yet, if you listen to what was said at the party conference, you'd think the ruffians were bashing down the city gates. "Every election from now on will be about which party forms the government," said PM-in-waiting Lawrence Wong. Whoa, sit down, sir. While it's good to start decoupling party from government and move away from the "PAP = government" mindset, this rhetoric is really quite premature. Given how skewed the playing field is, the uneven quality of opposition parties contesting in different constituencies, and resource limits for all non-PAP parties, it's really highly unlikely that we're going to see a regime change in the next election. But maybe they're just feeling insecure.
Then there's all the woo-woo about how everything will go to poop if Singapore's politics goes wrong — which, according to the PAP, is any scenario in which they aren't dominating the scene. In his speech, Lee Hsien Loong pointed to the dysfunction of the US and the UK to warn his party of how badly things could go. Singaporeans "cannot have it both ways," he declared, saying that it's not possible to have an effective PAP government alongside a greater opposition presence in Parliament. You'd think any political journalist worth their salt would point out how outrageously anti-democratic and inaccurate this is — the PAP doesn't need to have a supermajority to form the government and govern — but as far as I can see The Straits Times just vomited out his comments.
It's true that US and UK politics are currently twin dumpster fires. But this doesn't mean that what we have in Singapore right now is the best answer. Dysfunction can take different forms, and can look very different depending on whether you're the one in power or the one being governed. Of course an overwhelming majority is going to look good if you're a member of the ruling party. But it's not necessarily good news for the people to have a political party empowered to amend the Constitution whenever it pleases, push through whatever laws it wants, or hike the GST whenever it deems fit. There are so many ways in which giving a single party so much power can come back to bite us.
---
More hurdles in the way for death row prisoners
A new bill has been introduced to "clarify" the process of post-appeal applications for capital cases. In other words, it's going to be even harder for death row prisoners who have already lost their appeals to file applications to the court. Under this new bill, only the Court of Appeal can hear post-appeal applications in capital cases and grant stays of execution. Currently, depending on what you're filing, it's possible to be first heard by the High Court and for the High Court to grant a stay of execution (often pending an appeal of their decision to the Court of Appeal). Death row prisoners will also be expected to apply for permission to file such applications — this can be decided by a single judge, who might not even have an oral hearing. The prisoner will have to explain why they could not have brought their arguments or material up before, in previous proceedings. And if they have already been found to have abused court process before, they won't be allowed to make applications again, unless they can meet a high threshold that convinces the court that their application could not possibly have been made earlier.
This is about capital cases. People actually die. It's not surprising that some will try to file any and every application they can think of to stall for time — who wouldn't do the same if they were facing the gallows? When the stakes are so high, the need to leave no stone unturned and no argument unheard should be much more important than "efficiency". Post-appeal applications are part and parcel of any capital punishment regime. If we don't want people to try their best to avoid death, maybe we shouldn't be trying to kill them?
---
Got some more
💰 The GST is going up, guys. The Workers' Party has slammed this as a bad idea. While Workers Make Possible doesn't agree with everything the WP has argued, they've broken down the WP's proposed alternatives here.
🔨 It feels like it has been about 12 million years but the Court of Appeal has ruled on the Aljunied-Hougang Town Council case. The apex court found that the Workers' Party leadership had acted in good faith in waiving the tender process when appointing a managing agent, but also that they had been negligent when it came to the matter of payments. The full judgement also includes the fact that the previous managing agent of the town council not wanted to continue managing the town council after it transitioned to the WP because they were also managing the Ang Mo Kio Town Council under the PAP. Now, why would that be a problem for a managing agent that's supposed to be non-partisan and professional? 🤔
---
🎂
I have discounts running all this month! Do you know someone who is a Singapore politics or human rights nerd? Maybe they need a subscription to the newsletter as an (early) Christmas present. Again, Ghost doesn't just let me generate a discount code, so you'll have to click the link for the category that you want:
---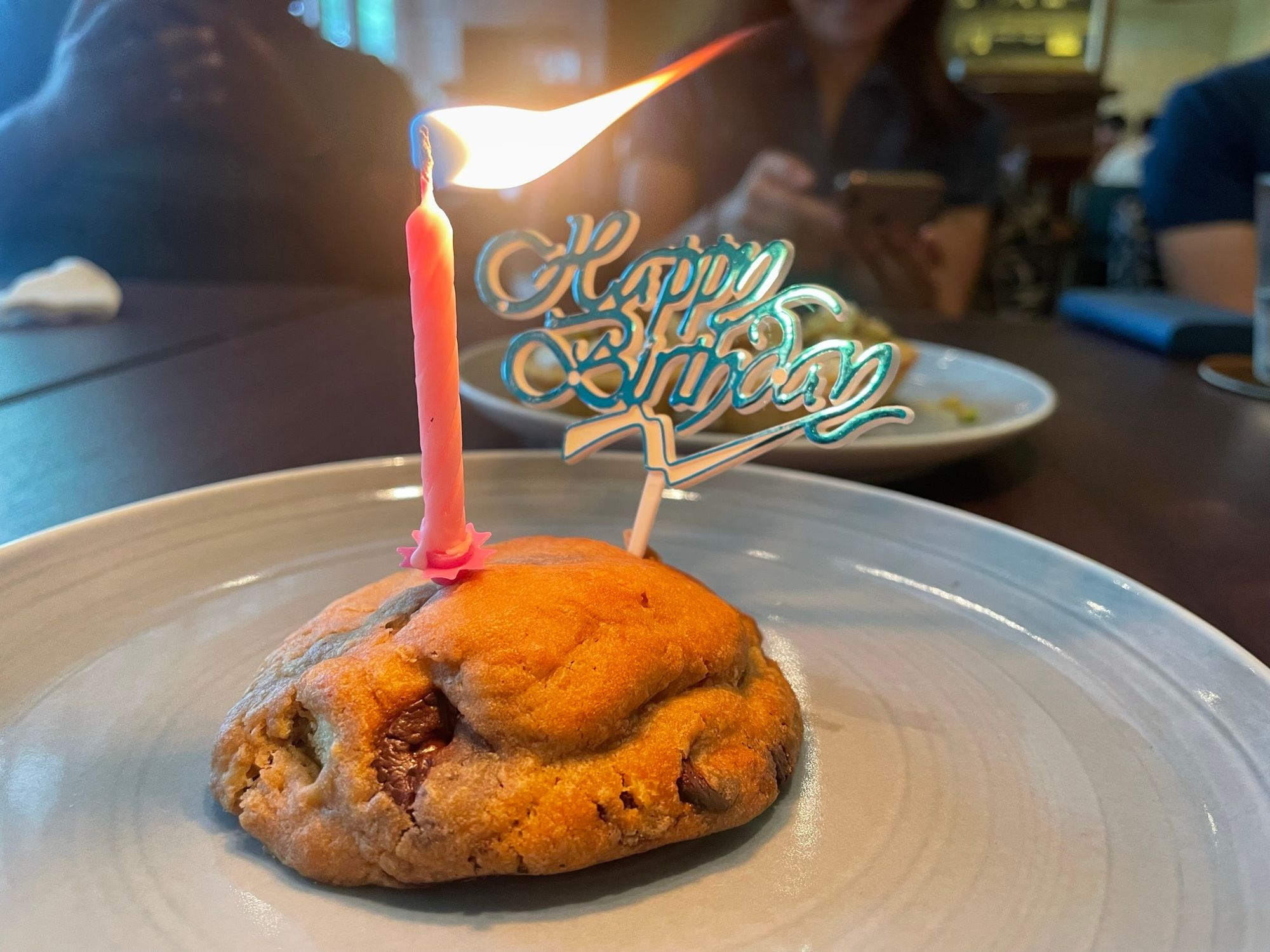 Thank you for reading this week! As always, please help me spread the word about this newsletter by sharing it widely. And if you have any feedback, questions, or comments, hit reply to write to me!