Wah wah what is happening
This week is all about the CPIB probe and how a minister and a billionaire have both been arrested (although later released on bail). Also, are you a fucking populist? ARE YOU?!
I'm writing this at 2am because I had a busy-ish day and put off writing the newsletter until now. And just as well I did, really, because new information emerged tonight so even if I'd written this earlier in the day I'd still be rewriting now…
---
A corruption probe involving a minister and a billionaire
On Wednesday, we learnt that Minister for Transport S Iswaran has been put on a leave of absence pending a probe by the Corrupt Practices Investigation Bureau (CPIB). 👀 👀 👀
No further details were given, but it was already clear that this is a Big Deal, because this hasn't happened to a minister for 40 years. Iswaran can't carry out his MP duties, has to stay in Singapore throughout the investigation, and has no access to government buildings.
Naturally rumours have been swirling—like many other Singaporeans, I have been eating figurative popcorn reading "forwarded many times" WhatsApp messages as if they're Korean drama recaps. I will not be sharing them in this newsletter because they are entertaining but unverified and I don't want to become part of this drama by getting sued for defamation. So let's just stick with what we know for sure here...
One key development: Ong Beng Seng, property tycoon and holder of the rights to the Singapore Grand Prix, is not only involved in this investigation, but has been issued a notice of arrest too. His company, Hotel Properties Limited (HPL), said in a statement that he hasn't been charged yet, and "will be travelling from 14 July". CPIB said they assessed his request to travel and allowed it. He's posted bail of S$100,000, and he's supposed to surrender his passport when he gets back.
This isn't the first time Ong has been caught in controversy. His company was also the developer of Nassim Jade, the condo for which Lee Kuan Yew and Lee Hsien Loong had received discounts when they bought units in 1996. He's also been implicated in making "likely illegal" deals with Maldivian politicians.
Again, 👀 👀 👀
Maybe it's just me, but S$100,000… doesn't seem like an awful lot of money for one of Singapore's richest men? Maybe I'm just paranoid and have very little faith in billionaires, but I feel a bit like Padmé in this meme right now: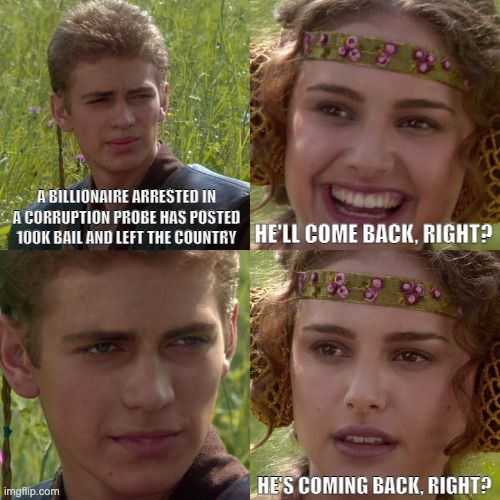 While I was discussing this with friends last night, the news broke that Iswaran had actually been arrested on Tuesday, even before they announced the CPIB probe. Ong had also been arrested on that day, and both were subsequently released on bail.
What the heck? Why didn't they tell us this on Wednesday, then? Why did CPIB just say that Iswaran was assisting with investigations, and not mention Ong until later? Did they only acknowledge Ong's involvement in the probe after the rumours started circulating and Lianhe Zaobao snapped him leaving CPIB's premises? What was the reason for not stating all this upfront from the beginning? What were the CPIB's considerations? Was there a political element—if so, how is that any of CPIB's problem?
So, so many questions, and so little information at the moment.
---
Fug those fuggin' populists
After the Workers' Party's Jamus Lim delivered a speech about establishing an official poverty line and doing more to help low-income Singaporeans, Speaker of Parliament Tan Chuan-jin was caught on a hot mic muttering that Jamus was a "fucking populist". It's turned into a teaching moment because now Singaporeans have the opportunity to learn the definition of the term "populist". And, if you'd prefer something more frivolous, you can even get it on a T-shirt.
On a more serious note, it's also raised questions about Tan's suitability for the position of Speaker, since it's a role that's supposed to be neutral. In the UK—whose parliamentary system we largely inherited—the Speaker renounces all their party affiliations when they take up the position. That's not the case in Singapore. In fact, Tan is still a member of the PAP's Central Executive Committee.
The Progress Singapore Party has filed a motion calling for the House to reaffirm the position that the Speaker should be impartial and independent. WP has echoed this sentiment in a statement sent to the media: "It is paramount that everyone has confidence that the Speaker would preside over Parliamentary debates in an impartial manner. The Speaker is a referee for political debate at the highest level, maintaining order and providing guidance on Parliamentary procedures. It is appropriate for public concerns over this issue to be addressed in Parliament."
Leader of the House Indranee Rajah says she'll address the issue at the next parliamentary sitting. Hide all the folders, they've done nothing wrong.
For Milo Peng Funders, I wrote a special issue earlier this week about what a disastrous July it's been for the PAP so far, and what the major problem Singaporeans should care about it. Check it out here.
---
📢
There are still tickets for the TJFest film screenings tomorrow! We'll be screening two short films and one feature length film, with post-screening discussions after each session.
Get your tickets here.
---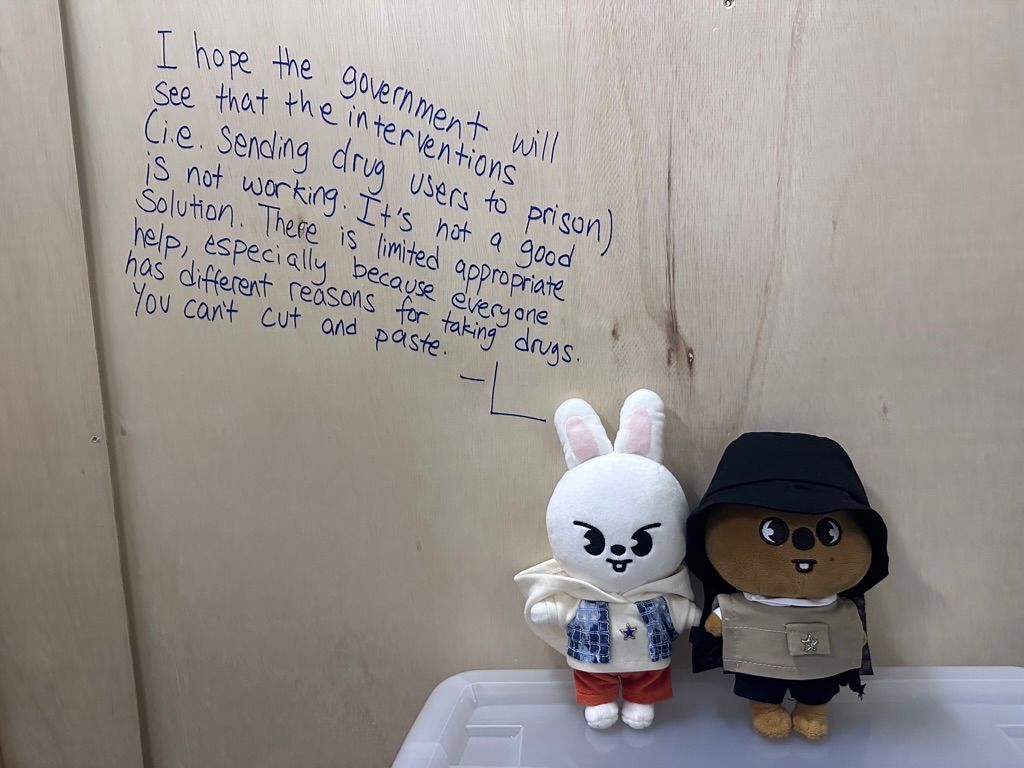 We, The Citizens Newsletter
Join the newsletter to receive the latest updates in your inbox.