It's my birthday and I'm in Chiang Mai! I don't really know what my plan is for today but considering the time that this newsletter goes out, I hope that I'm currently still asleep. After Splice Beta, I need it!
Also, I changed the website's look (it still looks the same if you're reading this as an email). I really like the simplicity of it, and it's also relatively easy to manage in the backend, which is important. There are some small tweaks that I would probably like to make if I can figure them out, but overall I'm pretty happy. I've been thinking of making a change for some time and glad that I finally got it done!
---
The transition is (finally) happening
Here we go… kind of. Lee Hsien Loong announced at this year's PAP convention that he's going hand over the reins to Lawrence Wong by next November, "if all goes well". The next general election will have to be called by November 2025, so it'll be Wong leading the PAP into the next electoral battle (not that it's really that gruelling a battle for the PAP). I'm curious about the "if all goes well" part—what does that mean, exactly? Do they have faith that Lawrence Wong can lead come what may or not?
At the Bloomberg New Economy Forum, Lee didn't really answer the question of whether he would stay in the Cabinet as a senior minister after relinquishing the premiership. "It's a very delicate thing to be over-watching, but not overbearing," he said, later adding that "I am at the disposal of my successor."
Here in Chiang Mai some people, knowing I'm from Singapore, have brought up this transition. But my reaction is still as it's always been: meh. A changing of the guard does sound like a big deal, but as far as I can see, it doesn't seem like there's going to be that much of a difference. The way the PAP system is set up, Lawrence Wong would never have got to where he is today if he didn't come from the standard party cookie cutter. (In fact, a friend of mine has started referring to him as "Cut-and-Paste Larry"…) As pointed out in last week's newsletter, the Forward Singapore exercise that he led came to conclusions that sound really similar to previous "national conversations". We don't know very much about Wong's own political vision and convictions; so far the vibe I'm getting is that it's going to be more of the same. Of course, I'm prepared to be proven wrong (hopefully in a good way), but right now I'm not seeing very much to get too excited about.
---
No protests, no symbols
Let it be clear: the Singapore authorities do not want anyone (except them) to have big public conversations or expressions of opinion on Israel, Hamas and Gaza. They've already said that they're not going to approve permits for any public gathering related to Israel or Palestine. Five such applications to hold events in Hong Lim Park were rejected in October. Now the Ministry of Home Affairs is reminding everyone that the Foreign National Emblems (Control of Display) Act 1949 forbids the display of any foreign national emblems, including flags and banners of other nation-states. MHA says:
"The ongoing Israel-Hamas conflict is an emotive issue. We would like to advise against the public display and wearing of articles in relation to the conflict, given the heightened sensitivities. All travellers using our checkpoints are also advised not to display or wear such articles. The authorities will take firm action against those who refuse to comply, including denying their entry into Singapore.

In particular, promoting or supporting terrorism through the display of apparel or paraphernalia that carry logos of terrorist or militant groups, such as HAMAS or its military wing Al-Qassam Brigades, will not be condoned."
I find the criminalisation of displaying national emblems unnecessary, especially when it feels arbitrary: in the past week we also saw loads of people waving Union Jacks when Prince William arrived in Singapore for his Earthshot Prize thing, and that was embarrassing AF (what is decolonisation? can eat or not?) but no one said anything about it being illegal. Was there an official exemption for that—or any other time we see the US or UK or Japanese or any flag on iron-on patches, shoes, jackets, etc.—or was it just that the authorities decided not to enforce the law in this case? I remember how, in 2016, the police investigated a peaceful rally in Hong Lim Park that had been organised to show solidarity to Malaysians marching as part of the Bersih 5.0 movement. Participants were questioned for displaying the Malaysian flag. Jolovan Wham was eventually given a stern warning for it. And all for what? Is this law kept around just so it can be trotted out when convenient for those who have the power to choose how to use it?
I understand that matters related to Israel and Palestine are much more sensitive right now, and that emotions can run high. But these sorts of warnings and restrictions feel so infantilising. Of course it's not easy to navigate the range of reactions and opinions and perspectives, but we as Singaporeans need to be given space to practice making our way through such tricky terrain without the state imposing itself as nanny. We don't need petty, point-scoring arguments in Parliament about whether or not Workers' Party used the word "terrorism", when I think it was already quite clear that WP does not condone Hamas's attacks on civilians. We need civil society involvement, well-facilitated discussions, opportunities to educate ourselves and organise in non-violent ways for justice and human rights. We need clear action from the political leaders of Singapore and the world to push for a ceasefire and actual progress towards peace. The violence, the destruction and the loss is already catastrophic, and babying Singaporeans doesn't help.
---
The multitasking political elite
A bill proposing amendments to the Constitution (again) was introduced in Parliament this past week. This one wants to allow the president and ministers to accept foreign appoints in their private capacities, "if national interest requires". President Tharman Shanmugaratnam is quite a popular dude, see, and currently has a number of international appointments: he's on the World Economic Forum's board of trustees, for instance. The Prime Minister's Office says that sometimes the president or ministers are invited to take on such positions, and that saying yes can "enhance Singapore's international standing and help to advance our national interest."
I think this is going to go by without much comment; it's true that it'll be seen as a PR boost for Singapore for members of our political elite to occupy fancy positions in international organisations—the "SENPAI NOTICE ME" energy is strong on our little island. I wonder how involved some of these roles might be. Singaporeans do pay tax for the president and ministers to work for us full-time, and we've been told that being a minister is super busy work and they work really hard, so how do international appointments factor in, and is there a way for Singaporeans to have some public oversight into these roles, what they involve, and how much time our ministers/president spend on them?
---
📝
Do you have an idea for a piece or a story for this newsletter? Is there something Singapore-related that you would like to write about, only you think you'd like some guidance/feedback?
Check out the Kaya Toast Mini-Mentorship!
---
On my radar
🤳🏻 One of the articles I read this week was this one in WIRED about how first-generation social media users are… kind of over it now. There's a lot in there that I relate to because I'm in that exact age group Jason Parham is writing about. I remember the days of Friendster, MySpace, Bebo, and finally Facebook and Twitter. I remember the connections that I made in the 2000s and early 2010s, when social media spaces still generally felt hopeful and were seen as game-changers in a good way. I'm not entirely over social media—I spend more time scrolling on Instagram and Threads than I really should—but yes, the shine does seem to have worn out quite a lot. Sigh.
🎧 The new Stray Kids album, 樂-STAR (ROCK-STAR), was released yesterday because they knew it was my birthday. (This is what I'm telling myself.) Whatever I end up doing today, lying in bed with my noise-cancelling over-ear headphones listening to this album at least three times is definitely on the cards.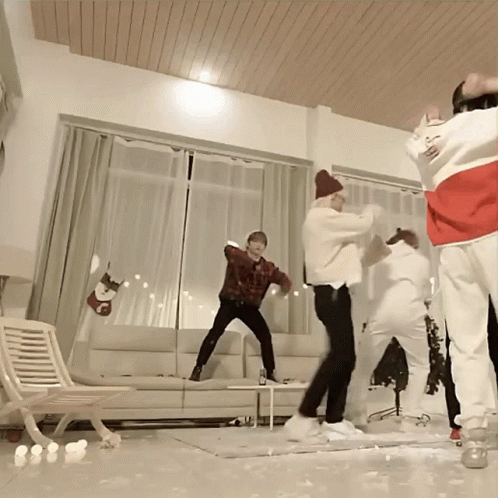 ---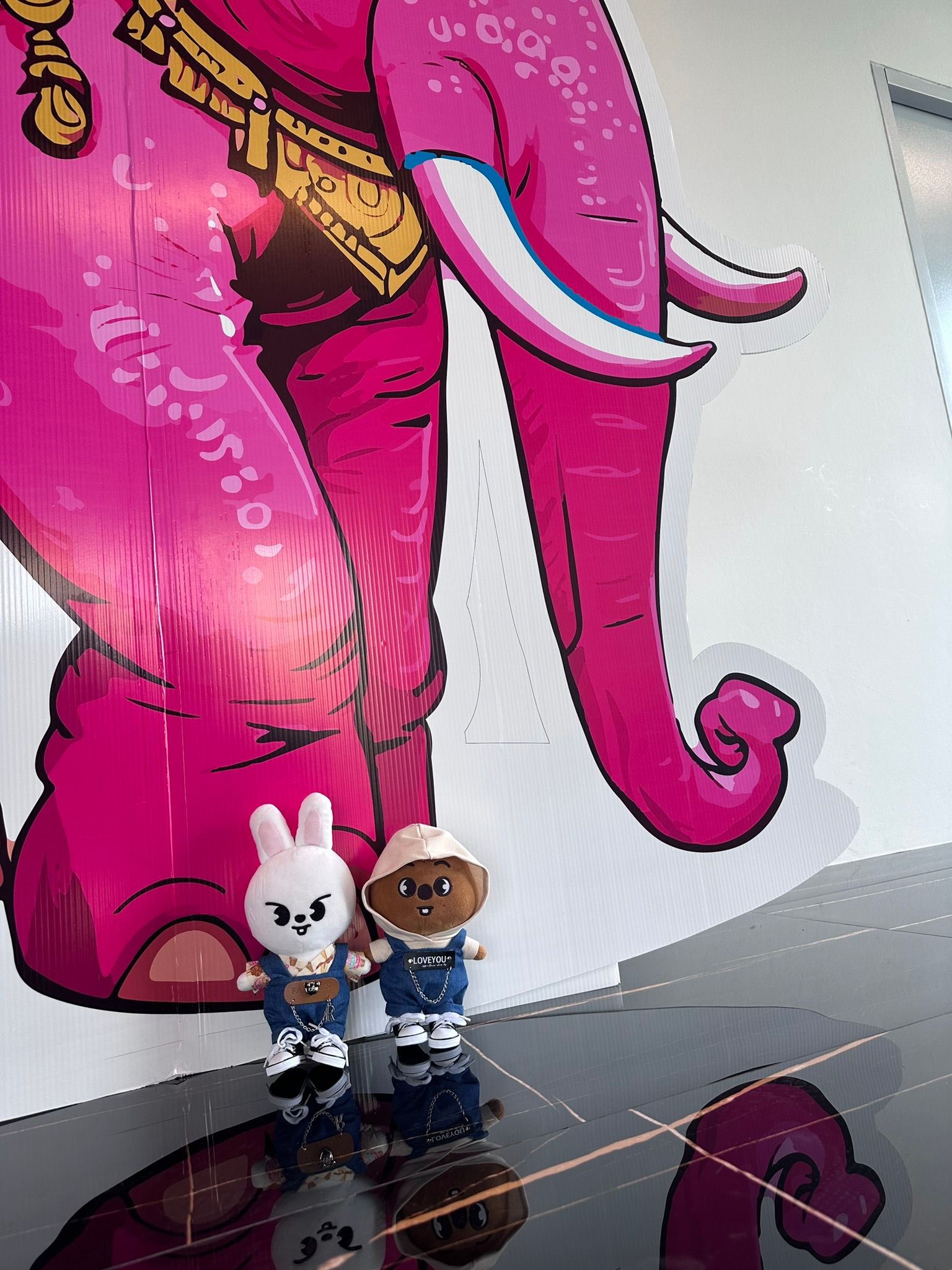 Thank you for reading! As always, feel free to forward this weekly wrap to anyone you like, and spread the word about this newsletter!
Remember to take advantage of discounts!