Wrongful imprisonment and questions about Singapore and Myanmar
This week: Catching up on the news of a man being awarded $20,000 for wrongful imprisonment, and on a report that implicates Singapore in Myanmar's weapons production.
I decided that this week would be a bigger issue to make up for last week's very quick wrap. Then I sit down to write this week's wrap and it's like… what happened this week? A tweet about Jewel and Changi Airport got jumped on by American right-wingers as a way to argue that authoritarianism is great. 🙄 I'm just mentioning it quickly here, but that's hardly worth writing a section on.
---
Wrongfully imprisoned
Mah Kiat Seng has won $20,000 in damages for wrongful imprisonment. He was arrested in 2017; a woman accused him of touching her son's head, and one of the police officers sent to look into the case decided that Mah had a mental disorder and posed a danger to himself or others. He was cuffed under the Mental Health (Care and Treatment) Act and taken to lock-up, where he was put in a cell, and then a padded cell, then eventually transferred to the Institute of Mental Health. The doctor there ordered that he be detained for further observation, but he was eventually released — after doctors came to the conclusion that he did not have a mental disorder — about 13 hours later.
The High Court judge found that the police officer "did not have an honest belief that Mah was a danger to other persons by reason of mental disorder", and that the officer had actually arrested him out of dislike. The judge also commented on a medical report written by a doctor who examined Mah while he was in lock-up. This report, dated two months after the doctor had met Mah, claimed that he was talking to himself and didn't seem make sense. CCTV footage showed otherwise. The footage also showed that Mah had talked to the doctor about his abdomen — the doctor even examined it — but the report made no mention of this and said that Mah had no other complaints. Even the duration of the visit was off: the report said it had been 11 minutes long, but Mah had only been in the consultation room for a bit over three minutes. The judge said that the doctor might have embellished the report to justify what had happened with Mah. "The scheme of the Mental Health (Care and Treatment) Act depends on the integrity of the medical practitioner just as much as it depends on the integrity of the apprehending officer."
---
Singapore and Myanmar
Earlier this month, the Special Advisory Council for Myanmar published a report on weapons production in the country. The report implicates Singapore as one of the countries that have facilitated weapons production — weapons that are now being used to terrorise and murder Myanmar's own people:
"Singapore functions as a strategic transit point for potentially significant volumes of items – including certain raw materials – that feed the Myanmar military's weapon production. Companies domiciled in Singapore have been identified as brokering deals and exporting items to the [Directorate of Defence Industries] or to associated civilian front companies for the military in Myanmar."
The report also claimed:
"Although there is only sparse public information citing business activities between ST Kinetics and the DDI, a source has suggested that ST Kinetics still sells unspecified equipment to Y Myanmar through a dealer in Thailand."
In response to this report, the Ministry of Foreign Affairs said that it doesn't authorise the transfer of "items with potential military application" to Myanmar. ST Engineering (the parent company of ST Kinetics) also said that they don't have "any ongoing sales, agreement or licences" with Myanmar's Directorate of Defence Industries.
Still, MFA says they're looking into the report, and that they won't "hesitate to take action against those who contravene our laws."
Singapore has long been criticised by rights groups for its connections with the Myanmar military. A lot of the Singapore-related stuff mentioned in the report does pre-date the February 2021 coup, but that doesn't mean it's okay, considering Myanmar's history. For example, there's this:
"In 1998 the then State-owned Singaporean company Chartered Industries of Singapore, currently ST Kinetics, reportedly built and transferred an entire weapon factory to Yangon where it became the basis for the DDI's small arms manufacturing. Allegedly, this modular factory was constructed with the support of Israeli consultants associated with the Israeli company IMI. It could produce weapons and 37 mm ammunition. Because of its modular design, the factory could be easily adapted, expanded and moved. Singaporean engineers also reportedly replaced West German arms manufacturing experts who left Myanmar after 1989."
In 1998, Myanmar was under military rule, and the military junta was already known for its brutality against civilians and ethnic minority groups, and civil wars were ongoing in various parts of the country. There's more than enough in the history of the Singapore-Myanmar relationship for Singaporeans to reflect on our country's role in enabling authoritarianism and violent oppression in Myanmar.
Singaporeans can, and should, also continue to show solidarity with the people of Myanmar. One way to do that is to continue speaking up about the terrible situation in Myanmar, so that we don't forget or normalise the violence and injustice. A solution isn't easy, but that doesn't mean that nothing can be done. As citizens, we can continue to push our government to leverage its position and influence to do more.
---
Is it time for a rethink?
This documentary dropped last week. (Full disclosure: I was a fact-checker, going over the numbers and names and spellings and things like that.) The government didn't want to talk to Lianian Films, but there's still a good range of perspectives and experiences represented. Have a watch and have a think! If you'd like to discuss anything, you can always hit reply to this email.
I won't say too much here because I've been working on a special issue about perspectives on drug policy and different approaches. I've actually been working on it on/off since November — terrible, I know. I promise I'll get it out soon!
---
🎤
A reminder about Tak Boleh Tahan! 2023, a three-part townhall series. The first event, on the cost of living in Singapore, will be tomorrow afternoon at Orange & Teal's Rochester Mall outlet.
Have you registered?
For those who can't make it in person, the event will be live-streamed on
The Online Citizen
's YouTube page.
---
Checking in on the neighbours
🇻🇳 Vietnam's president, Nguyen Xuan Phuc, announced last week that he was stepping down. This is happening amid a big anti-corruption drive led by the Communist Party's general secretary, Nguyen Phu Trong, so there's discussion of how this shifts power in the country, and what that might mean as more security-minded people take over from those seen to be friendlier towards foreign investment.
🇵🇭 Prices for certain food items have shot up in the Philippines; it's now an "emergency situation" (paywall). Onions now cost more than meat. People are now trying to smuggle onions into the country because it's so unaffordable.
---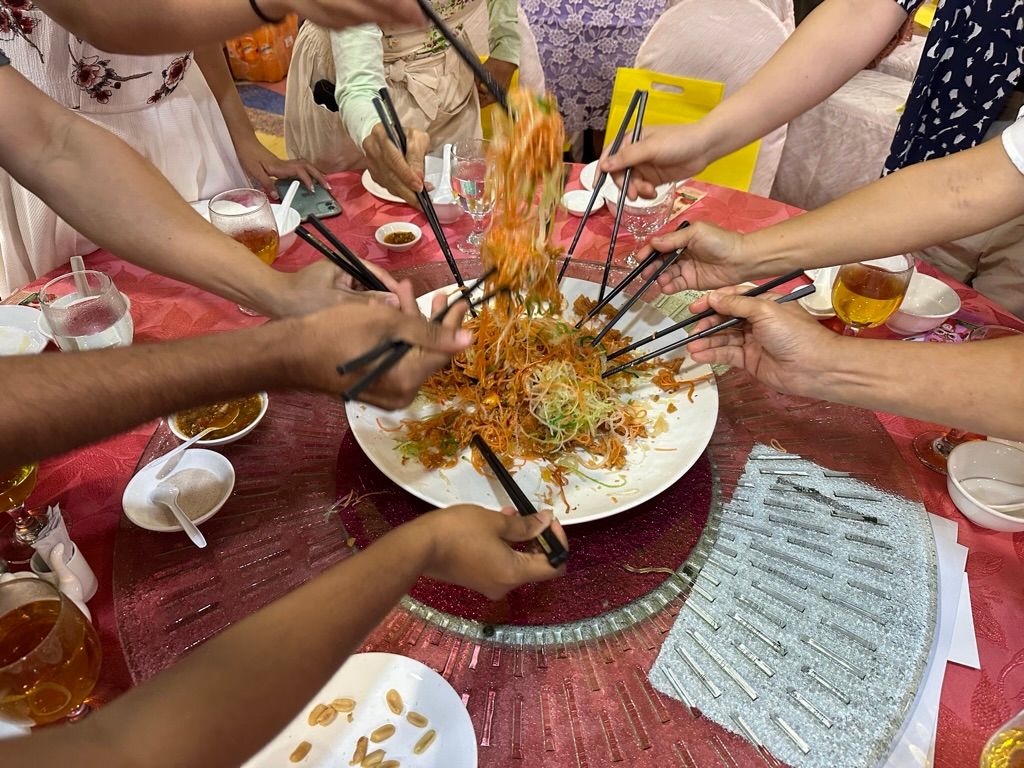 Thank you for reading this week! As always, please help me spread the word about this newsletter by sharing it widely.
We, The Citizens Newsletter
Join the newsletter to receive the latest updates in your inbox.