Thread: Some points on Singapore's Covid-19 response
This is a compilation of this thread, published on Twitter on 7 July 2021.
At various times over 2020/21, there's been interest in #Singapore's response to #Covid19. I think people outside SG see a lot of surface-level stuff and end up projecting their own opinions/desires onto our measures.
A 🧵 to unpack some of Singapore's Covid response so far.
Recently, there was excitement (outside SG) about how SG said #Covid19 will be endemic, and will move away from quarantines/border closures/focus on daily case counts. This was used to support arguments that Covid is "like the flu" and restrictions elsewhere should be lifted.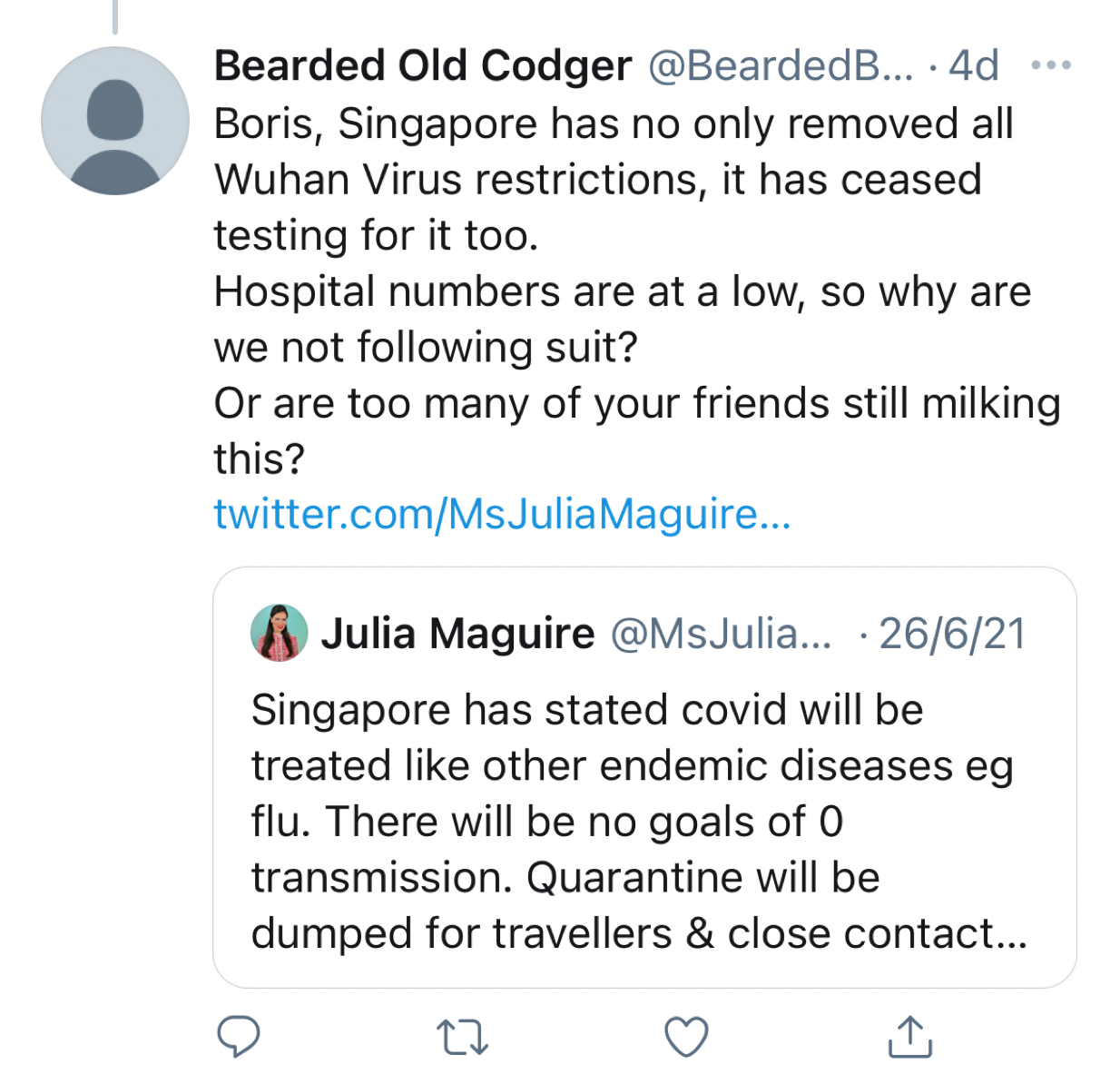 What these over-excited, anti-lockdown people are missing is that this endemic-#Covid19 plan is a much longer-term plan:
It's predicated on widespread testing and the majority of the population being vaccinated.
#Singapore hasn't lifted restrictions. Right now, dining-in at restaurants is only allowed in groups of two. On July 12, we'll move to groups of five: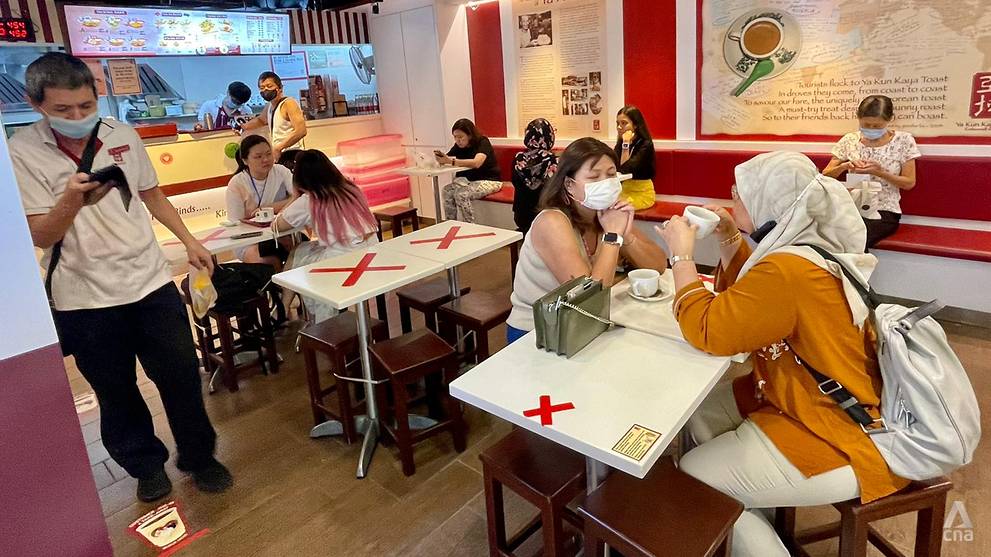 Work-from-home is still the default. The government still report daily case counts.
The talk about *gradually* ending quarantine/re-opening borders is 'cos it isn't sustainable to keep things buttoned up, especially for a small country that relies on global movement and trade. It's not like #Singapore has decided that #Covid19 isn't a big deal after all.
Like #Taiwan and #HongKong, #Singapore experienced SARS in 2003. When #Covid19 emerged, both the government and Singaporeans remained calm, but took it seriously.
An old piece from April 2020 about Singapore, Taiwan, and Hong Kong's early response: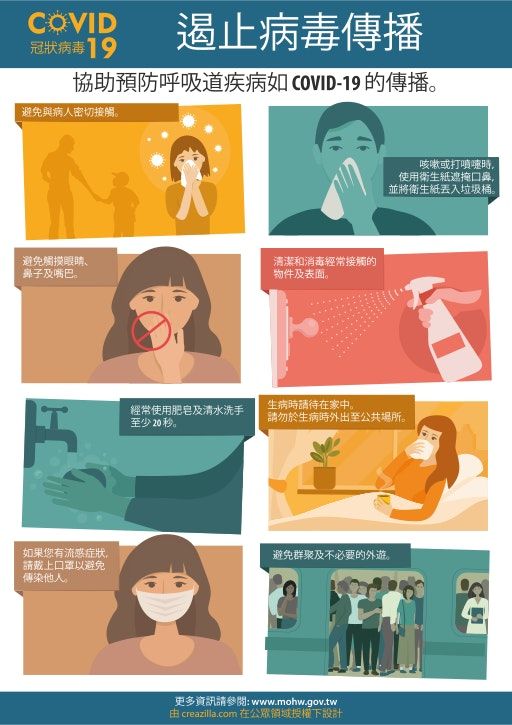 There's generally very little protest or resistance against the government in Singapore anyway—thanks, authoritarianism—but when it comes to a global pandemic, Singaporeans *will* do our best to cooperate with measures to prevent spread. It just makes sense.
Singaporeans actually wanted to mask up even *before* the government said to do so. The problem was that the mask supply was limited then, even if the govt didn't want to come out and say so.
A minister did touch on this in a leaked rant, though: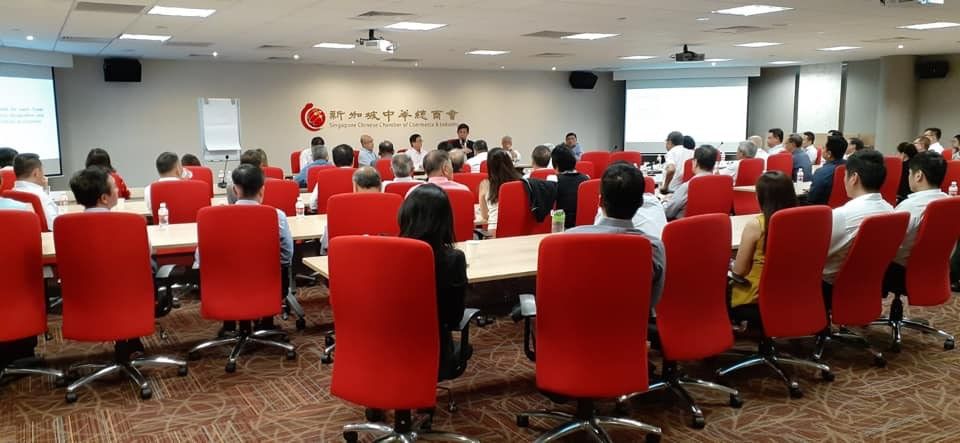 Once the government changed their advice and moved towards not only encouraging, but mandating, mask-wearing, compliance has been high. And we're a tropical country that's hot and humid AF, so I don't need to hear anyone going on about how it's uncomfortable.
This is not to say that #Singapore has done everything right re: #Covid19, and that one can't criticise what the government has done about/during this pandemic. Far from it.
One thing that's of great concern is tracking+surveillance. The govt has rolled out tracking across the island, with little-to-no discussion, transparency, and independent oversight.
Here's an old 🧵 on #Singapore's #Covid19 surveillance tech: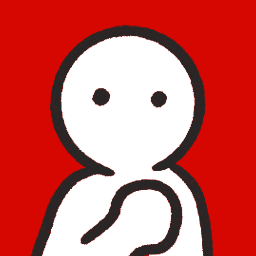 Another thing that #Singapore deserves *a lot* more criticism for: our treatment of migrant workers, disproportionately affected by #Covid19.
A piece from April 2020 about the outbreak of the coronavirus within crowded, stuffy migrant worker dorms: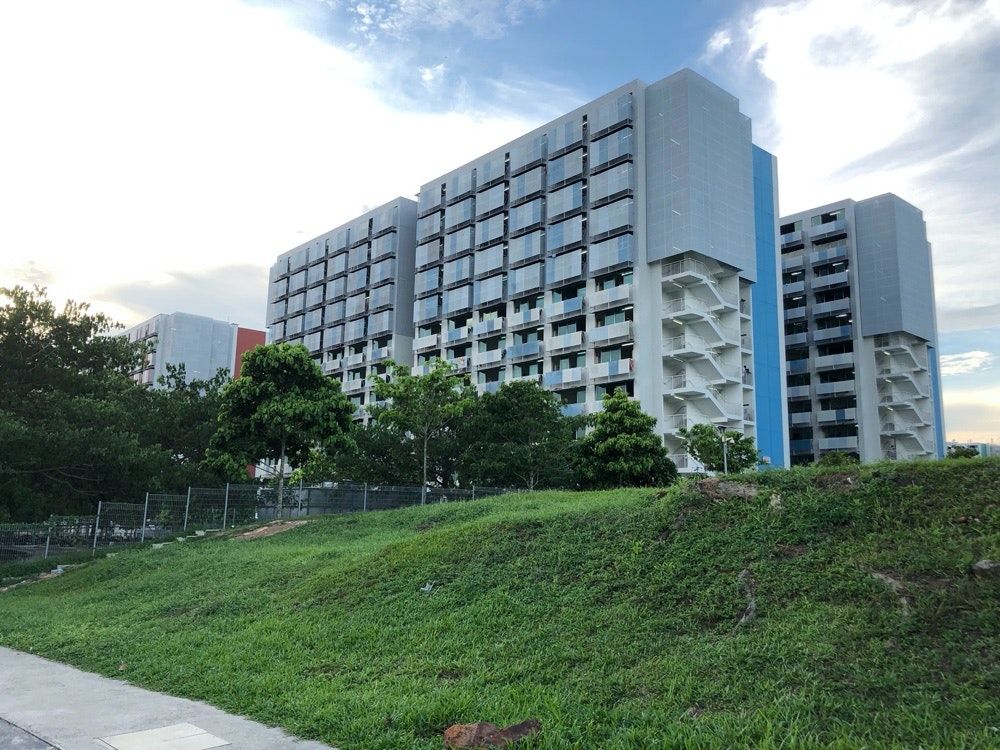 This outbreak in the dorms should have been a massive wake-up call about the way our economy rests on a foundation of exploitation. We should have been thoroughly shamed by the way we treat people who break their backs to build our country.
There was a lot of hand-wringing and real/faux concern at the time, but the outbreak has not brought enough soul-searching and reform. Instead, we've tweaked things, patted ourselves on the back, and moved on.
We've learnt very little indeed: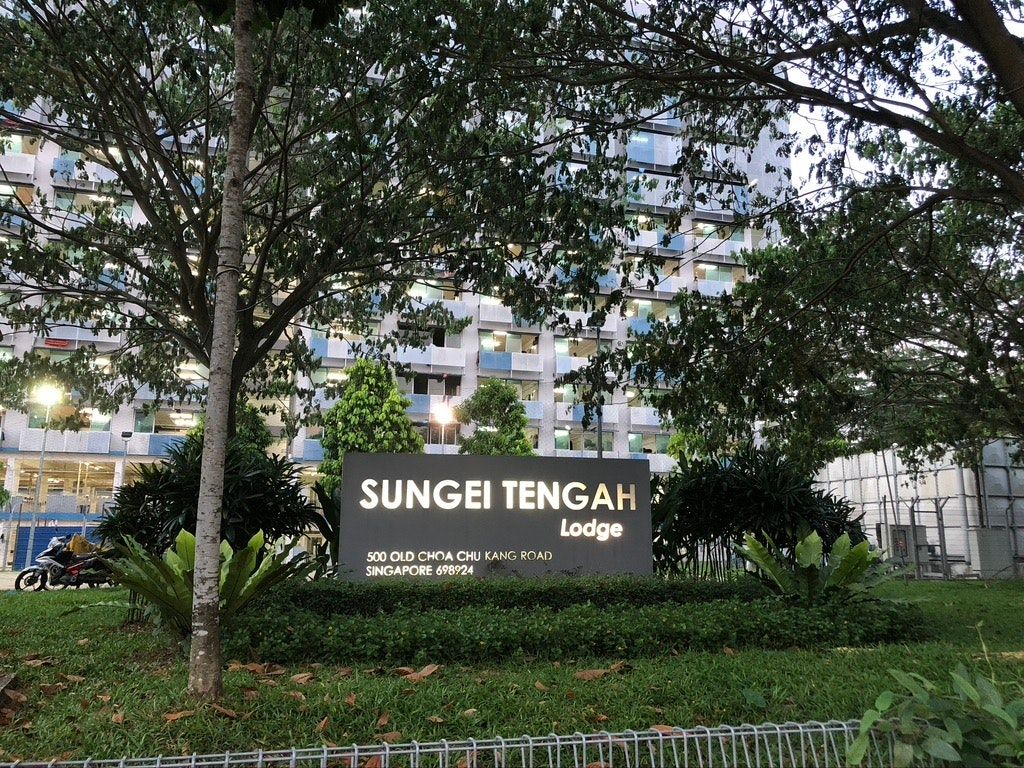 Every time I see #Singapore praised for the way we've handled #Covid19, I think about how the movement of thousands of migrant workers are still heavily restricted, leaving them imprisoned in their dorms.
Now *that*, not mask-wearing, is an infringement on human rights.
Lastly, vaccines. Singapore's national vaccination programme uses Pfizer/Moderna. It's voluntary, but the number of people who have booked appointments/already received their first dose is pretty encouraging.
(Source: https://www.channelnewsasia.com/news/singapore/covid-19-vaccine-protection-against-infection-delta-variant-15172308)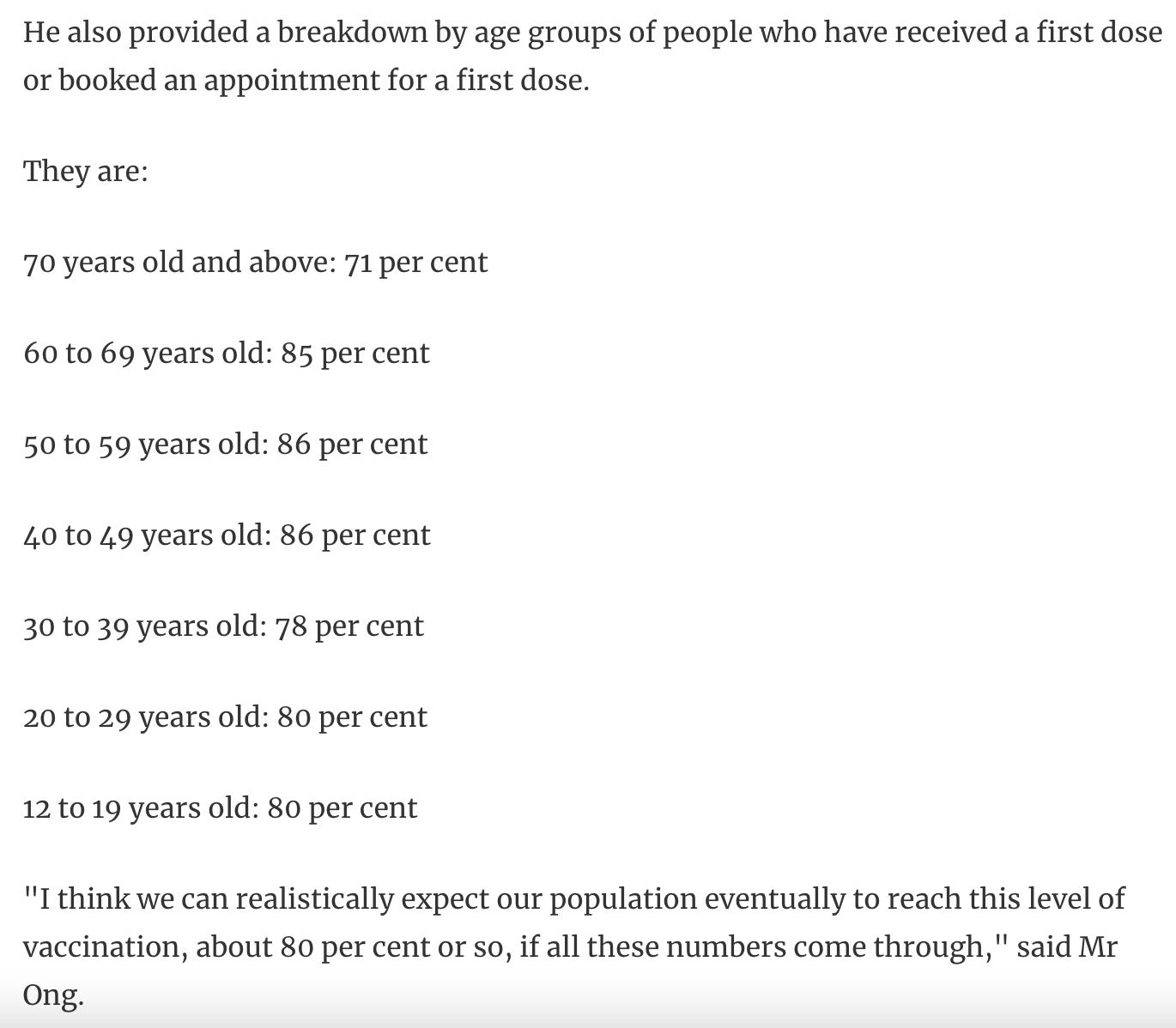 Sinovac is also available, but through private clinics: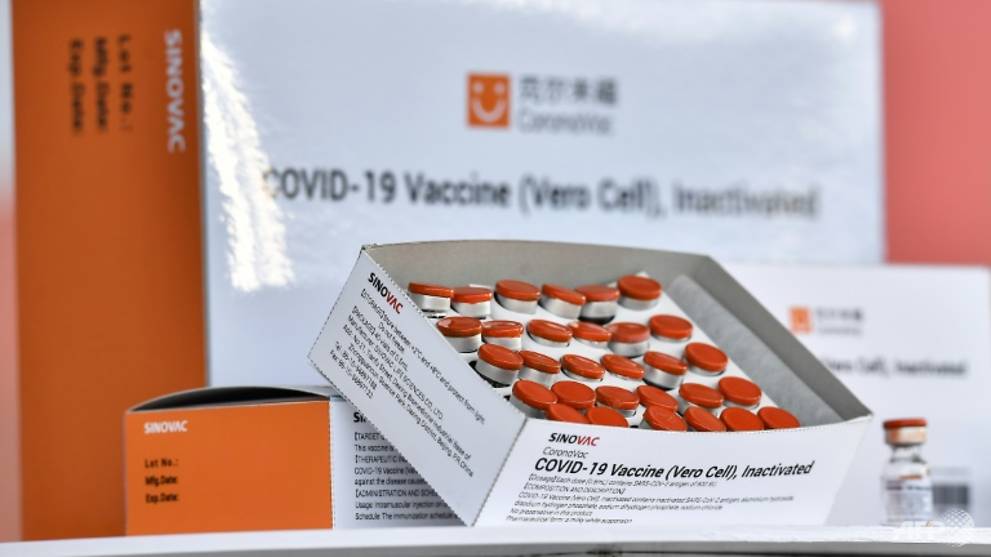 Citing inadequate data re: Sinovac's efficacy with the Delta variant, the govt is not including it in our national vaccination counts:
Misinformation claiming that other vaccines are bad for you and steering people towards Sinovac has been making the rounds.
There's been massive demand for Sinovac (I'm not saying it's all 'cos of misinformation):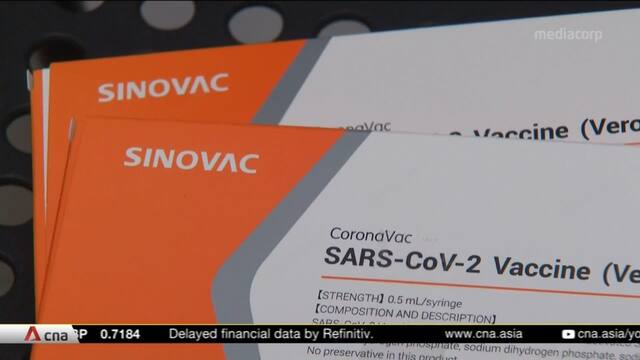 While we have very few anti-maskers, we have a fair share of anti-vaxxers, who run their own channels of misinformation: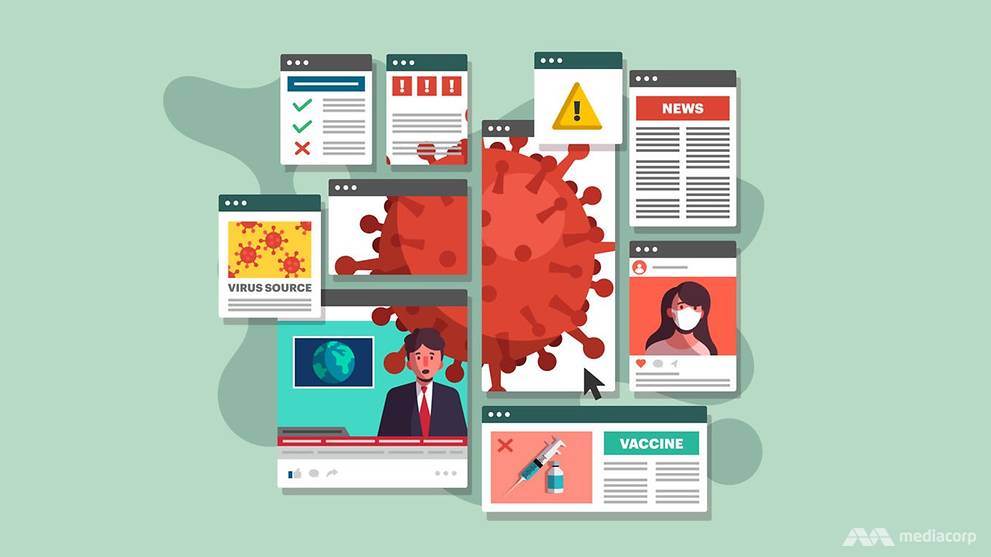 It doesn't help that some of those confusing things and misinforming people are themselves doctors:
#Singapore's struggle against #Covid19 is far from over. Considering the global situation, it absolutely makes sense to disabuse ourselves of the notion that this coronavirus can be fully eliminated. But that doesn't mean it shouldn't be taken seriously.
There's already enough noise, cynical political ploys, and misinformation making the rounds out there. As a SGean journalist, I hate seeing my country's experience/situation skewed/misunderstood and used to justify positions not based on science and public health expertise.
I hope this thread provides a little more detail and context! I couldn't possibly have covered everything in a thread, but have tried to touch on some main points.
We, The Citizens Newsletter
Join the newsletter to receive the latest updates in your inbox.